Why I like
Precision Laser Specialists
42 S 3rd Street
Easton, PA 18042
Get directions
(484) 306-0089
https://precisionlaserspecialists.com
Precision Laser is the premium provider for laser aesthetics throughout Easton, Pennsylvania, the greater Lehigh Valley area and New Jersey. We are a family-owned and operated business. Unlike medical spas and physician practices that spread their time and efforts across various procedures, Precision Laser focuses solely on laser services. Our business was founded in hopes of helping individuals regain control and feel comfortable in their skin.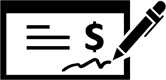 Read Reviews
Apr 15, 2021
Absolutely fantastic service, incredibly clean, very professional. Had laser hair removal service done and was in and out in no time at all. Jessica was incredibly knowledgeable and explained everything in detail from what to expect to after care. Looking forward to my next session!
Mar 10, 2021
Thank you for the best most professional experience
Mar 05, 2021
Very professional staff, in a clean and beautiful office! With a relaxed atmosphere, it almost feels like you're in a spa! Great location, close to parking decks and good food. Highly recommend!
Feb 26, 2021
Precision laser is great. Lindsay ann is very good at what she does and made me feel very comfortable. I couldn't be more happy with my result thus far. Im excited to see the end result. I highly recommend Precision laser. Capiche!!
Feb 25, 2021
So grateful for Lindsay and the rest of the crew over at Precision Laser LLC for the incredible experience they've provided me thus far. I've just started down the long road of having an entire sleeve removed and though we're only two sessions in, I really couldn't be happier with both the results and the entire process in general. Lindsay is incredibly knowledgeable and an artist at what she does. The space is clean, the environment is friendly. The pricing is very, very fair in my opinion, having already dealt with other pricey tattoo-removal clinics in the past. Lindsay really takes her time to evaluate your situation and come up with a process unique for you, instead of just using a blanket approach which is what I've encountered before. If you're at all hesitant about taking that first step- so was I. But the quick and free initial consultation they provide remedied that within minutes of walking through the door, and I'm so glad I jumped. You will be, too.
Feb 24, 2021
Their communication and expertise are second to none!!! They explained each step thoroughly eliminating any concerns or question. Kudos!!!
Feb 17, 2021
Wonderful place. Everything was explained perfectly and aftercare products were provided for no extra charge. Much better rates than other places I've been.
Feb 17, 2021
Professional, clean, and welcoming office. All my questions were answered and the entire process was explained perfectly. After care is explained and products were provided to make it easy. I'd recommend them to anyone!
Feb 17, 2021
I saw Jessica for laser hair removal. I had never done this before so I was grateful that she took the time to answer all of my questions thoroughly and thoughtfully. She was kind, personable, and professional. The office is welcoming and clean. I am so glad I found this place thanks to a friend's recommendation. 10/10
Jan 30, 2021
I love it here! I have been working with Lindsay & she's amazing! She makes me feel very comfortable throughout the process. I would definitely recommend to others!

Jan 29, 2021
Awesome group!!! Service is professional, fast and painless. Can't wait to go back.
Jan 19, 2021
Overall my experience with Precision Laser was very positive! Lindsay is super friendly and she makes you feel very comfortable. I reached out to Lindsay with question about my laser treatment and she got back to me right away, I was very impressed!!! I know I'm in excellent hands!!
Jan 18, 2021
I love this place! The girls are super sweet and professional. The location is great with easy to find street parking. My favorite is how fast my sessions are while still being effective. Thank you guys 💜
Dec 31, 2020
Excellent service. Punctual and prompt.
Dec 15, 2020
Hard to say it's an amazing experience to get your skin burned ...but it truly was! The session to remove my stomach tattoo was fast and not nearly as painful as I was imagining it would be. The office is very clean and the staff treats you like family. I highly recommend Precision Laser of Easton.
Dec 10, 2020
Happy to have found Precision Laser when I did. Tattoo removal is coming along nicely with notable improvements after 2 visits. Friendly staff within a professional setting
. I would recommend for anybody on the fence about removing tattoos.
Dec 06, 2020
I have wanted to get rid of my tattoo for a long time and am so grateful there is technology that allows me to do so! Precision Laser has made the experience so much more comfortable and easy! Everyone I have seen there has been very knowledgeable, professional, and kind through all of my appointments. Their office is always clean and welcoming! I highly recommend them if you want to pursue your own tattoo removal.
Dec 05, 2020
Extremely professional. Everyone is so nice. Efficient. The place is clean and well taken care of. Everyone is fun to talk to and loves helping people have the best experience. Highly recommend!
Dec 04, 2020
Such a pleasant experience, i've gone to other tattoo removals and this place was by far the most clean, friendly and informative tattoo removal i've seen. Couldn't ask for a better price. Jessica was so sweet to me, answered every email quickly and I got an appointment super fast.
Nov 07, 2020
Jess is one of the friendliest and most professional people I've ever met. She talked me through every step of the process and answered all of my questions thoroughly. The business is clean, very sanitary, and easy to get to. It has a family feel to it while maintaining the high standards a medical business demands. I highly recommend it.