Why I like
Precision Laser Specialists
42 S 3rd Street
Easton, PA 18042
Get directions
(484) 306-0089
https://precisionlaserspecialists.com
Precision Laser is the premium provider for laser aesthetics throughout Easton, Pennsylvania, the greater Lehigh Valley area and New Jersey. We are a family-owned and operated business. Unlike medical spas and physician practices that spread their time and efforts across various procedures, Precision Laser focuses solely on laser services. Our business was founded in hopes of helping individuals regain control and feel comfortable in their skin.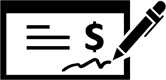 Read Reviews
Sep 15, 2023
I've been seeing these girls for a few years- starting with one small area and deciding after good and honest results, to commit to other body parts. I am always happy with my service, the conversation and the cleanliness of this space. I also want to point out that I have been elsewhere for laser where I felt they oversold me- here I feel the girls are fair and honest about what to expect and have charged me very competitive pricing as well! Im a small biz owner and I refer my own clients here to see Jessica and Lindsay because I'm confident that they'd be in great hands!
Sep 13, 2023
So happy with Precision Laser! Lindsay and staff are all so friendly! Office is super clean too. I'm loving my results.
Jennifer Raggi
Aug 16, 2023
I've been going here for over a year and the results are amazing. I've felt more confident with the removals of my tattoos and the service is top notch. I recommend this place a 1000% percent. They're very clean and really make you feel as comfortable as possible throughout the process. I will definitely continue to go here and advise you check them out.
Jul 08, 2023
The staff is always happy and friendly and they provide great service in a clean and safe environment. Package deals for different services. I've been getting a tattoo removed but will also start getting hair removal treatments.
Jun 01, 2023
Highly recommended.😊👍🏻
May 06, 2023
Go, go, go!
They are very welcoming and I had a great first visit, pricing is great and they offer a lot of laser services. I am looking forward to seeing my progress and trying other services that the offer. staff was very knowledgeable and friendly. Highly recommend if you are looking for the services they offer.
Apr 29, 2023
I had a really nice experience. First tattoo removal for me. They answered any question I had. Very communicative, friendly, and helpful. Great place, great price, nice, clean equipment. I can't wait to go back and keep working on this tattoo removal project. Thank you!
Apr 19, 2023
Love this place. Try them out, you won't be disappointed.
Apr 18, 2023
I love love love Precision Laser. I have had laser hair removal, Hollywood facial, emerald treatment, give me it all! everyone is incredibly friendly and will make me feel so comfortable, I trust them 100%. Prices are affordable and scheduling is easy and they go above and beyond to accommodate their customers. I can't say enough good things about them.
Mar 19, 2023
this is the best place for laser hair removal! I actually get laser hair removal for free at my work, and instead I drive an hour to PA to come here. their lasers are top quality and deliver quick, painless results and the prices can't be beat. I recommend to everyone!
Feb 24, 2023
This is hands down a wonderful place to get any laser hair removal. I've done 7 sessions now for 4 body areas and gotta say it's nice to not have hair! Super sweet family owned business! Definitely recommend anyone for any laser hair removal services!
Feb 12, 2023
The staff here is awesome. Very friendly, professional, and experienced. They are very good at walking you through the laser removal process and answering any questions you might have. The prices are very reasonable and fair. Booking my appointment was so easy too! I messaged them on Instagram and I got a reply almost immediately. Highly recommend to anyone looking to get laser removal.
Jan 23, 2023
So friendly and professional…. My tattoo is nearly gone! I recommend getting the flat rate personally. It has saved me a lot of money.
Jan 20, 2023
Easy to schedule. Friendly staff. Really pleasant appointment experience.
Jan 07, 2023
JUST DO IT!! I started at Precision a little over two years ago for the unattractive, unwanted hairs that seemed to be multiplying on my face. After years of waxing, shaving, and tweezing (which left marks and scars trying to dig those babies out) I finally made an appointment. I continued on my hair-free journey adding on bazillion & underarms and now I am onto tattoo removal! Jess and Lindsey always made me feel comfortable, even when I was removing hair in uncomfortable parts. I cant tell you how nice it is to pull down my rearview mirror, and not reach for my tweezers!
Dec 31, 2022
The whole process so far has been great! The staff is the best and they make it as pleasant of an experience as it can be. Also very clean and affordable. Definitely recommend!!
Dec 30, 2022
Lindsay is wonderful, she makes you feel comfortable and tells you what she is doing. This place is also very reasonable in price as well. I would never go anywhere else
Dec 21, 2022
I am currently on session 9 of my tattoo removal and I couldn't recommend a more professional and friendly staff. My sessions are always full of great conversations as well as friendly advice whether I'm there or home, via their instagram page. My results have been breathtaking with each session. Definitely a place I'd recommend for any of their services they offer.
Dec 20, 2022
20/10 every single time I come in! Jessica and Lindsay are so personable and easy to work with. They make you feel so comfortable each time you come in. The office is always super clean, and ready for each appointment. I have had consultations at different offices and would 100% choose Precision Laser every single time. No one compares! Thank you always :)