Why I like
Pure Prosthodontics
927 Studewood. Suite 300
Houston, TX 77008
Get directions
713-234-1810
https://pureprostho.com/
info@pureprostho.com
As a Houston Prosthodontist, Dr. Yepez' philosophy has always been driven by providing excellent treatment to her patients in a caring and comfortable atmosphere, emphasizing in prevention and education. Her goal is to exceed the expectations of her patients by providing appropriate and quality care allowing them to make an educated decision about their dental treatments.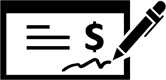 Read Reviews
Jul 28, 2020
One of the most compassionate Prostodonist I have ever known in my journey for my dental inplants and gum.health.The momrnt I walked into Dr Yepezz office I felt relaxed.Catherine will make you feel so very comfortable.She is just so cery kind.I am si grateful My husband found Doctor Yepezz for me.I am having an overdenture removed and replaced with a beautiful and new replacement after 15 yrs.I have my second surgery this morning and no need for my take home pain tablets. IF you are looking into dental implants even a few or several.I would recommend you visit Dr Yeppez first. Catherine will make you feel so comfortable and relaxed.This Prostodonist office it the best with knowledge,With kindness and understanding.Like family to.me now.
Jul 22, 2020
I am very impressed with the knowledge and professionalism of Dr. Yepez, and her staff. Dr. Yepez is an expert in her area, I think she is one of the best. I definitely recommend Pure Prosthodontists.
Jul 16, 2020
Very professional and knowledgable. Clear and thorough explanations. Entire staff was awesome.
Jun 23, 2020
Dr Yepes was very informative with all procedures that available for you, took time to explain in detail all the work that I was going to be looking forward to, and after listening to all that I felt very comfortable knowing I was in good hands. JRHJr
May 06, 2020
Only had one visit so far and that was for an evaluation that I was charged for. Of course I fully expected to have to pay for any imaging and that pretty much is standard for almost all providers.
It may not be fair to do a survey after just one visit but if I choose Dr Yepez as my treatment provider, at this point I feel confident every visit from this point on can only be a more positive experience.
My first impression of Dr Yepez is a very favorable one. I truly feel she built a rapport that will leave a lasting impression with me. Dr Yepez speaks intelligently and professionally which proves she is an educated woman yet spoke to me with compassion and confidence that set my mind at ease. Dr Yepez and Staff treated me with nothing but dignity and respect, I came away feeling they truly cared for. I have not had good luck with dental providers as of yet especially being in a dentists chair since I was a child with the situation that started all of this. I'm trying my best to do my due diligence on Pure Prosthodontics and Dr Yepez, so far I have found nothing but positive information. The staff is awesome too!

Don Roberto
Jan 03, 2020
So kind, courteous and professional.
Dec 17, 2019
Yes a great dentist and nurse and reception. They make you feel like you are home.
Nov 16, 2019
The entire staff is incredible!! They are friendly, caring and very respectful. I have never been in a more caring dental office. I have some complex issues related to a cancer and radiation diagnosis. Dr Yesep is very knowledgeable of the effects radiation can have on teeth and gums. She very detailed in explaining these aspects to me so that I better understand what I needed to have done.
Nov 15, 2019
You can't beat the central location! The office space is beautiful and clean, and Dr. Yepez is so wonderful. Best dentist experience ever!
Nov 15, 2019
Joan is a detailed perfectionist by nature and a very likable person
She is eager to update herself on new methods and technology

Nov 01, 2019
Enjoyed my visit. Entire staff was very nice.
My appointment was on time. Very thorough and answered any questions I had. I will definitely be referring my friends.
Oct 18, 2019
Dr Yapez' genuine and kind nature coupled with her knowledge and chair side manner are the best! She takes the time to ensure you are comfortable and well informed. Her staff Katherine, Joanne, and Maria show a validating respect. When asked what kind of music I want to listen to during my crown and bridge work - they played my selected violin on the room speakers- we all heard the same sounds. Dr Yapez has a new state of the art office and will provide a blanket if you get chilly. I feel very fortunate to have Dr Yapez as my dentist. I would recommend her to family and friends and to those who are reluctant to get dental work. Thank you kindly.
Oct 18, 2019
Dr Yapez' genuine and kind nature coupled with her knowledge and chair side manners are the very best. Her staff Katherine, Joanne, and Marie treat you with respect that makes you know you are valued. When asked what kind of music I wanted to listen to while I received crown and bridgework - I said Violin - we all listened - instead of headphones The music came out of the speakers. Dr. Yapez has a state of the art office - she evens has a blanket if you get chilly! I feel pretty fortunate to have found Dr. Yapez - I will keep her as my Dentist and would recommend her to my friends and family and to those who are reluctant to go see a dentist! Thank you Kindly.
Oct 18, 2019
Dr. Yapez' genuine and kind nature coupled with her knowledge and chair side manner make my trips to the dentist true progressive experience. Her staff Katherine, Joanne, and Marie show great respect and concern. I asked for Violin music during my treatment to get new crowns and bridge work and the music played for us all! I feel pretty lucky to have found Dr. Yapez. I am confident she will take the best possible care of my dental needs! Her office is state of the art!
Oct 01, 2019
Dr. Yepez has been my husband's and my dentist for several years. We totally trust her and love the way she handes our dental issues. It should not be a surprise that when my 92 year old mother who has dementia, needed dental work we chose Dr. Yepez to provide the care. The office staff was knowledgeable and friendly. The whole experience was a success. So grateful for Dr. Yepez.
Sep 27, 2019
The staff! Super friendly and professional!
Sep 05, 2019
I have been a patient of Dr. Yepez for years and I was excited to learn that she would be moving closer into the city. Today was my first visit to her new location and I cannot speak highly enough about her team. Everything was wonderful, from the first phone call to schedule my appointment to the outstanding service I received, beginning to conclusion. My teeth LOOK and FEEL clean!! She and her staff were warm, friendly, and very professional. Thank you to the entire team at Pure Prosthodontics. You all are awesome!!!
Aug 30, 2019
Convenience and Dr Y!
Aug 17, 2019
Professional, short wait, best work and in and out.
Aug 14, 2019
Felt comfortable and very confident of Dr Yapez' skills as a dentist. The open communication about a treatment plan and procedures were greatly appreciated.