Why I like
Pure Prosthodontics
927 Studewood. Suite 300
Houston, TX 77008
Get directions
713-234-1810
https://pureprostho.com/
info@pureprostho.com
As a Houston Prosthodontist, Dr. Yepez' philosophy has always been driven by providing excellent treatment to her patients in a caring and comfortable atmosphere, emphasizing in prevention and education. Her goal is to exceed the expectations of her patients by providing appropriate and quality care allowing them to make an educated decision about their dental treatments.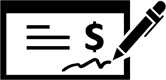 Read Reviews
Mar 12, 2019
It was my first time at Pure Prosthodontics and I really enjoy it. Dr. Yepez is really nice and explains everything to you. The staff is fantastic.
Feb 23, 2019
Extremely professional service, very thorough examination and médica opinion. Friendly staff, amazing facilities and technology!
Feb 06, 2019
Dr. Yepez and her staff are very knowledgeable and friendly. They did a very thorough exam and cleaning and I did not experience any discomfort whatsoever. Like most dentists, Dr. Yepez did not try to tell me I needed thousands of dollars of dental work. However, she did give me suggestions, but said that they were not mandatory. Their office is brand new, very clean and very tastefully decorated. I will definitely be a longtime patient!

Feb 06, 2019
great office and great staff!!!!!
Jan 11, 2019
D.R. Yepez is a skilled and conscientious prosthodontist, who performs great treatment with her patients' welfare as her priority.
Jan 10, 2019
It has been a true blessing for me to find Dr. Yepez. She is very talented and the level of treatment and care she has provided me is exceptional. But what makes her stand out even more is the attention and true concern that she shows for me as a patient. I have found that "Passion and Purpose" is not just a slogan. It is truly the way that she goes about her work and I am thankful for all she has done for me.
Jan 10, 2019
Dr. Yepez is a true expert in Prosthodontics and cares deeply about her patients. She came highly recommended by friends and I'm glad I made the switch.
Jan 01, 2019
Dr. Yepez was excellent! She is very caring and knowledgable. I would definately recommend her to my friends and family! I LOVE MY DENTIST! :)