Why I like
Pure Prosthodontics
927 Studewood. Suite 300
Houston, TX 77008
Get directions
713-234-1810
https://pureprostho.com/
info@pureprostho.com
As a Houston Prosthodontist, Dr. Yepez' philosophy has always been driven by providing excellent treatment to her patients in a caring and comfortable atmosphere, emphasizing in prevention and education. Her goal is to exceed the expectations of her patients by providing appropriate and quality care allowing them to make an educated decision about their dental treatments.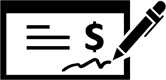 Read Reviews
Jun 21, 2019
The BEST care from the BEST team! Everybody is extremely friendly, carrying and professional! Attention to detail and making sure everything is done at the highest level is what makes Dr. Yepez the BEST! I wished I could give 10 stars !! Thank you for everything !!!
Jun 21, 2019
The friendliest staff I have ever had the pleasure of working with! So thankful that I was able to be seen in such a short amount of time. A place that truly treats you like family!
Jun 19, 2019
I am extremely pleased with the care and attentiveness I received from the staff. I was listened to and felt like my concerned were appropriately discussed with me. The office was beautiful and the chairs were really comfortable!
Jun 14, 2019
Very personable and professional. Thank you for your warmth and great spirit.
Jun 11, 2019
I needed emergency dental service and I am so glad I called Pure Prosthodontists. Dr. Yepez came to my emotional rescue and fulfilled my request. The ambiance of this place is very relaxing and never did I feel like I was being rushed; they spent a great deal of time explaining processes and all procedures. Everyone is relaxed professional, super friendly and I was offered food on the first visit!!! How cool is that? Second visit I was given the remote to change the channel. If there was a couch in the lobby I would have stretched out and asked Katherine to make me a sandwich. This place is in a great location with a relaxed office environment. I can actually see myself stopping by when I am in the neighborhood just to say hello. Reasonable rates! Stop making excuses and call these people you're oral health is important!
Jun 06, 2019
Dr Yepez has seen my family for a few years out in a Cypress and now we are thrilled to be able to have her new office here in the Heights...so close to home.
She and her staff are professional and very welcoming.

Jun 05, 2019
Great staff and Super knowledgeable Doctor, she took care of me and was super gentle, all my dental issues are now resolved🙏🏻
Jun 05, 2019
Despite careful hygiene my medical issues compromised my gums and teeth and I needed a new perspective on my complex dental situation. I was referred to Dr. Yepez by my wife and I was impressed by her listening skills.
Dr. Yepez is a is very well educated and modern prosthodontist and she has done and an excellent job guiding me through the process of improving the health of my teeth and gums. In addition the office is new and full of sunlight and the staff is friendly and efficient.
May 28, 2019
Very friendly and helpful. Went to a different Prosthodontist 1st who only spent about 15 minutes with me.
Dr Yepez gave a very thorough explanation and exam wit X-rays. I feel very comfortable that she is giving me best service.
Apr 16, 2019
I have the most beautiful complete mouth of crowned teeth thanks to Dr. Yepez and her wonderfully talented staff.
Dr. Yepez made every visit a dream experience with no pain whatsoever.
She is blessed with knowledgeable and practical application
that has to be experienced to be appreciated.
After my surviving Melanoma Carcinomas Cancer with six weeks of daily radiation near my jaw made any dental or gum procedure very challenging and possibly lethal to me, I really needed help.
Dr. Yepez consulted my oncologist and beautifully restored my full mouth without any extractions saving the root structure and protecting my gums for my future health.
My overall body health has become so much better in so many ways. I am truly blessed to have had "The Dr. Yepez Experience"
Thank You!




Mar 12, 2019
It was my first time at Pure Prosthodontics and I really enjoy it. Dr. Yepez is really nice and explains everything to you. The staff is fantastic.
Feb 23, 2019
Extremely professional service, very thorough examination and médica opinion. Friendly staff, amazing facilities and technology!
Feb 06, 2019
Dr. Yepez and her staff are very knowledgeable and friendly. They did a very thorough exam and cleaning and I did not experience any discomfort whatsoever. Like most dentists, Dr. Yepez did not try to tell me I needed thousands of dollars of dental work. However, she did give me suggestions, but said that they were not mandatory. Their office is brand new, very clean and very tastefully decorated. I will definitely be a longtime patient!

Feb 06, 2019
great office and great staff!!!!!
Jan 11, 2019
D.R. Yepez is a skilled and conscientious prosthodontist, who performs great treatment with her patients' welfare as her priority.
Jan 10, 2019
It has been a true blessing for me to find Dr. Yepez. She is very talented and the level of treatment and care she has provided me is exceptional. But what makes her stand out even more is the attention and true concern that she shows for me as a patient. I have found that "Passion and Purpose" is not just a slogan. It is truly the way that she goes about her work and I am thankful for all she has done for me.
Jan 10, 2019
Dr. Yepez is a true expert in Prosthodontics and cares deeply about her patients. She came highly recommended by friends and I'm glad I made the switch.
Jan 01, 2019
Dr. Yepez was excellent! She is very caring and knowledgable. I would definately recommend her to my friends and family! I LOVE MY DENTIST! :)