Why I like
Tru Orthodontics - Burke
6505-B Sydenstricker Rd.
Burke, VA 22015
Get directions
703-440-0100
https://www.truorthodontics.us
As your neighborhood orthodontist serving Burke, Springfield, Fairfax, Oakton, Chantilly and surrounding areas, our mission at Trü Orthodontics is to make you and your family smile.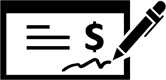 Read Reviews
Jan 14, 2020
Because of the great service !
Dec 13, 2019
It's clean and nice. It also has a very friendly staff.
Dec 03, 2019
Extremely clean office, professional and friendly staff. Always excellent care and customer service.
Nov 11, 2019
I like Tru Orthodonctics because of the professionalism and the experience. I had an appointment and got in and out within 20 minutes.
Nov 11, 2019
Very good doctor gives you options to chose from.
Nov 11, 2019
Dr. Elhady and his professional team provide an experience and expertise paramount in the Ortodontics community.
Nov 06, 2019
Customer service was excellent! Ms. Joy explained everything clearly and answered all questions. She made us feel comfortable about our 10yr old daughter getting Bracis! The facility was very clean. Games were available for my 7 yr old daughter while we waited on my other daughter to get done. Ms. JoMae was very professional and timely with her quality work. My daughter was so excited!!! I would recommend Tru Orthodontics to all my family and friends!!!
Nov 04, 2019
Doctor and staff is nice and friendly. Appointment is quick.
Oct 30, 2019
The people were nice, and the treatments worked well
Oct 24, 2019
It has been a positive personalized experience that
I have enjoyed!
Sep 27, 2019
The overall staff is very friendly and accommodating when making appointments. There are 2 office locations, and I appreciate they know which I prefer when setting up my next appointment.
Aug 15, 2019
A very special thank you to Dr. Elhady and the entire staff at TRU Orthodontics. What an amazing team! From the warm and inviting decor throughout the office to the friendly, knowledgeable and caring staff who greets you by name when you walk in... It's not just another visit to the orthodontist, it's an experience!
Aug 13, 2019
We Love it! Everyone there is friendly, they always explain things as they are working on you so you know what to expect.
Aug 13, 2019
Great service, professional workers. Would recommend to anyone.
Aug 12, 2019
All the staffs are very friendly and very welcoming. Kids get excited to come anytime they have an appointment. They explain every step to the kids so they are not scared on what is going on with the procedure. Highly recommended.
Aug 12, 2019
Very friendly front desk staff and have had the Invisalign several months and love it so far.
Aug 01, 2019
Because they are professional and Dr. Al Hady and his entire team are amazing, kind and lovely.. when I enter their office I feel I'm with a beautiful family.. everyone deal with you in a gentle way and they are always welling to help with their big hearts and smile.... I personally recommend them very much .. my two kids are being treated by dr. Al Hady. He is a wonderful man. God bless you and bless your family.
Aug 01, 2019
Everyone that works at tru Orthodontics have always been very nice and accommodating. They try their very best to accommodate you on times that work best for the kids schedules. All four of our children have enjoyed their experiences there.
Aug 01, 2019
We have patients of Tru Orthodontics for 6 years. Our family has been very pleased with our orthodontia results and absolutely love the friendly, customer service driven staff. Every employee we encounter is motivated to problem solve and accommodate their clients. The have really created a special practice. I recommend them to all of my friends and family.
Aug 01, 2019
Everyone is very friendly and helpful, the office is clean and bright and they work really well with my 8-year-old daughter!