Why I like
Concord Family Orthodontics
801 Main Street #4
Concord, MA 01742
Get directions
(978) 369-4709
https://www.drmillerbraces.net/
cfo01742@gmail.com
At Newton Centre Family Orthodontics, we believe that a straight, beautiful smile can enhance your self-esteem and change your life for the better. Dr. Brian H. Miller provides excellence in orthodontic care in a professional, patient-centered environment. Along with his friendly team, Dr. Miller looks forward to giving you a wonderful smile you can be proud of. Improving the aesthetics of your smile and function of your bite has gotten easier and more comfortable than ever before, all thanks to advanced orthodontic techniques. We are excited to offer our patients numerous treatment options, including: Invisalign - Traditional metal and clear braces - Invisalign® and Invisalign Teen™ clear aligners - Interceptive orthodontics - Two-Phase treatment - Fixed and removable retainers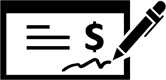 Read Reviews
Sep 20, 2018
Love the receptionist! Staff is so helpful and friendly.
Sep 20, 2018
Dr Miller is exceptional. He is very thorough and knowledgeable. My kids never give me a hard time about going to their appointments and the wait time is usually quick. Very happy about choosing Dr. Miller. Also, Joanne at the front desk is so amazing. Always so pleasant and helpful. It's so good to know that people care.
Sep 20, 2018
Professional staff, years of experience do they know what they're doing
Aug 23, 2018
The environment is easy going and fun. The work they do is amazing! They've been very halpful the last few years. Thank you!
Aug 13, 2018
Friendly, easy to schedule appointments, satisfied result.
Aug 13, 2018
Everyone at Concord Family Orthodontics is great. Dr. Miller and his staff are always so pleasant, friendly and welcoming. Nice office, Convenient location and we are always able to book an appointment that works with our schedule. I would highly recommend this office if you or child needs braces.
Aug 13, 2018
They are professional, friendly, accommodating and very knowledgable! I really like Dr. Miller's care and guidance during my boys' orthodontic treatment.
Jul 31, 2018
Dr. Miller is a very skilled orthodontist and his office staff are nice and helpful re scheduling appointments.
Jul 30, 2018
Concord Family Orthdontics has a well organized, professional and a very kind and friendly staff which has made our experience with them wonderful!
Jul 26, 2018
Both my daughter and I had braces with Dr. Miller. My daughter was married this summer and we had the most amazing smiles in the wedding party!!
Dr. Miller and his staff were fabulous- we have referred friends to him.
Jul 26, 2018
They are the best.. Always on time very friendly . Every time I need appointment in was in a short time frame... I would recommend them to everyone..
Jul 26, 2018
Friendly , professional staff. Great overall experience for both of my children!
Jul 26, 2018
Dr Miller is super nice and his work is beyond amazing. I had overcrowded teeth. I had interviewed some famous & reputable orthodontist. All of them told me that I have to take some teeth out and result will not be very promising or warrentee, while Dr Miller told me that I have no need to take any tooth out and the result should be good. I was very suspicious but decide to try since my trusted dentist highly recommend him and he offer the best price. I am not a very disciplined person, It took the dr more than 4 years to reach the result he likes. I probably the longest time in Dr Miller's career to correct the teeth, but he is always Being very patient with me. My result was outstanding and I could not be anymore happier. I am 100% confidence to recommend him to everyone since he is the most professional and nice orthodontist I ever seen.
Jul 26, 2018
Dr. Miller is great! He is wonderful with my kids and his staffs are always friendly.
Jul 19, 2018
Professional & friendly staff. I am now pleased & confident with my smile. (Google Review)