Why I like
Adult & Children Allergy Asthma Center
450 Medical Center Blvd. Suite 204
Webster , TX 77598
Get directions
281-338-2246
https://www.myallergyclinic.com/
A Diplomate of the American Board of Allergy and Immunology, Dr. V.M. Bommanna is extensively trained in the detection and treatment of allergies, asthma and related disorders in both adults and children. Treating children is one of the most important things we do – and Dr. Bommanna, is a board certified pediatrician in addition to being a board certified allergist.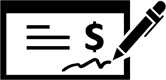 Read Reviews
Sep 16, 2021
Dr. B is amazing. He's genuinely caring and understanding. Tami and Angie are so nice.
Aug 02, 2021
Hello,Trust this email finds you well.Would you be interested in acquiring the domain name HoustonAllergyClinic.com for $750
We currently decided to sell it and we`ve listed it at top domain brokerage service.You can use it by linking it to your current website while maintaining your  brand identity or build another massive website on it.
To get it now for just $750,visit www.HoustonAllergyClinic.com
Or reply with your best offer.
Mar 19, 2020
Friendly staff, good communication with the Dr.
Mar 19, 2020
The staff is very friendly and they personable! Appointments are really quick as well as coming to get allergy shots! Really great customer service!
Mar 19, 2020
They are very friendly and always give great customer care/service. Dr Bomanna is very friendly and knowledgeable.
Mar 11, 2020
I feel that I'm well taken care of and the staff is amazing!