Why I like
Texas Orthodontic Specialists - Cypress
10120 Greenhouse Rd #101
Cypress, TX 77433
Get directions
832-237-4746
https://texasorthodonticspecialists.com/cypress/
At Texas Orthodontic Specialists in Cypress, Texas, we provide specialized orthodontic care for children, teens and adults. We aim to provide our patients with increased confidence and an improved self-image by creating beautiful smiles and functional bites through skilled knowledge in orthodontics in a state-of-the-art environment.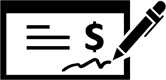 Read Reviews
Mar 19, 2019
Efficient, personable, very clean, professional yet comfortable.
Mar 14, 2019
Friendly staff and overall great time
Mar 13, 2019
Because the people there are very nice.
Mar 07, 2019
Dr Chen and staff always punctual and kind.
Mar 07, 2019
Friendly and knowledgeable staff - current and up to date procedures and hardware. Understanding staff when cancellations were made - never having to wait more then 10 minutes upon arriving for appointment. My son followed Dr. Chen's instructions and now he has the perfect smile - thank you Dr. Chen and staff
Mar 06, 2019
Overall great experience!
Mar 05, 2019
First and foremost I love the staff and professionals at Texas orthodontic specialists! They're extremely kind, friendly, professional, great with children and adolescents know how to speak their language and make them feel comfortable with the experience. My 13 year old son just got his braces off yesterday and his teeth are beautiful. He used to hate to smile and rarely smiled and pictures and he has been naturally smiling ever since he got the braces off!! I highly recommend Texas Orthodontic Associates and Dr Chen!
Mar 01, 2019
All of the staff is wonderful and made me feel so comfortable. We love Dr. Chen!
Mar 01, 2019
Awesome Customer Service and Always Professional! Made my Smile Beautiful!!!
Feb 28, 2019
Very nice and cheerful doctor, happy staff, clean and modern office, easy to get to and park.
Feb 27, 2019
Great incentives for teen , fun orthodontist, great communication!
Feb 26, 2019
Very good customer service professional people in a very clean atmosphere and of course free coffee
Feb 26, 2019
They are the friendliest group of medical professionals I know. They are always ready to assist you with a smile. Appointment times are always accurate they do not leave you waiting for the doctor. AMAZING CREW
Feb 20, 2019
Their services rendered are quick and painless. Very friendly staff.
Feb 19, 2019
Everyone has been so friendly & helpful.
Feb 14, 2019
I have had all four of my children get their braces at TX Orthodontic Specialist. I have two children now out of braces with perfect smiles. Dr. Chen knew exactly which plan each of my children needed and talked me through it the entire way. The staff is kind, professional and goes above and beyond to meet your family needs. I would recommend them to anyone looking for orthodontic needs.
Feb 13, 2019
Very nice staff
Feb 13, 2019
Dr Chen seems to really care about my sons wellbeing and has been very responsive. The staf is friendly and accommodating. Any small issue we have had they helped us to resolve right away even on a holiday. I have no hesitation to recommend this great orthodontist
Feb 08, 2019
Friendly staff
Feb 07, 2019
The Staff and Doctors are Fantastic. Everyone is friendly, patient and very helpful