Why I like
Texas Orthodontic Specialists - Cypress
10120 Greenhouse Rd #101
Cypress, TX 77433
Get directions
832-237-4746
https://texasorthodonticspecialists.com/cypress/
At Texas Orthodontic Specialists in Cypress, Texas, we provide specialized orthodontic care for children, teens and adults. We aim to provide our patients with increased confidence and an improved self-image by creating beautiful smiles and functional bites through skilled knowledge in orthodontics in a state-of-the-art environment.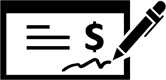 Read Reviews
Sep 23, 2022
Always great staff. Answered all my questions and was very helpful. We love coming to this office.
Sep 15, 2022
Everyone is friendly. No matter what question you ask them it is as important to them as to me
Sep 10, 2022
They took great care of my sons mouth! Made the expander process nice and easy for him! Now all his teeth can grow in properly, so very thankful to them! Sweetest ladies there!
Sep 09, 2022
Everyone is friendly. No matter what question you ask them it is as important to them as to me
Sep 09, 2022
Texas orthodontic is professional and are excellent in their overall treatment- my treatment was completed in record time. I love the results, the treatment promised is what I received; hassel- free and painless in a courteous, friendly, family oriented environment- Thanks!
Aug 28, 2022
Friendly staff
Dr was efficient, provided good explanations, and had good bedside manner

Aug 17, 2022
Friendly and knowledgeable staff who are good at explaining things to parents and kids 👍
Aug 12, 2022
Very professional
Aug 09, 2022
Had experience their service before and very convenient to have them next to his dentist
Aug 08, 2022
Customer service
Aug 04, 2022
Everyone was friendly and everything explained thoroughly
Jul 30, 2022
Very quick & friendly. It was a easy decision to get started with Invisalign at Texas Orthodontic Specialists!
Jul 28, 2022
My family loves Texas Orthodontic Specialists because they truly know what they are doing. My Oldest daughter had her braces done about 4 years ago and her smile is is still beautiful. My middle daughter is in the process of braces and she is having an easy going /fun experience. My third daughter Olivia is a bit on the timid and anxious side when it comes to braces but the team goes at my daughters pace and always makes her feel safe. Their number one priority seems to be safety and making their patients feel cared for and happy! I'm thankful for and trust this team!
Jul 22, 2022
They are the best!!
Jul 08, 2022
My daughter was treat with great care and made her feel at ease when she was feeling nervous about getting braces.
Jul 03, 2022
The staff is all very friendly and made us feel at ease.
Jul 01, 2022
Very friendly service and great staff.
Jun 30, 2022
Everyone is very friendly and respectful.