Why I like
Texas Orthodontic Specialists - Cypress
10120 Greenhouse Rd #101
Cypress, TX 77433
Get directions
832-237-4746
https://texasorthodonticspecialists.com/cypress/
At Texas Orthodontic Specialists in Cypress, Texas, we provide specialized orthodontic care for children, teens and adults. We aim to provide our patients with increased confidence and an improved self-image by creating beautiful smiles and functional bites through skilled knowledge in orthodontics in a state-of-the-art environment.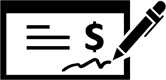 Read Reviews
Jun 14, 2019
We had an awesome experience. Dr. Chen swooped in and saved the day, finishing up my daughter's treatment when we had to switch orthodontists. He was professional, personable, and exceptionally easy to work with. We can't say thank you enough! Her teeth look beautiful!:)
Jun 12, 2019
I'm a 53 year old who had never worn braces; my teeth had shifted over time. Dr. Chen put me in Invisalign braces 1 year and 6 months ago. Yesterday I was fitted for my retainers for my new straight teeth! Dr. Chen and his staff are awesome and knowledgeable and have always been accommodating to changes in my schedule. Dr. Chen was also my teenage son's orthodontist; he made him feel comfortable and part of the process of his treatment plan.
Jun 11, 2019
Fantastic Dr and staff!!!
Jun 09, 2019
The staff is excellent, flexible and patient. We couldn't ask for a better experience. Thank you!
Jun 06, 2019
Dr. Chen is very calm and puts his patients at ease.
Jun 05, 2019
They've been great with my kiddo. So much that I'm now having my ortho care done there as well!
Jun 05, 2019
We like Texas Orthodontic b/c they are super nice and friendly!
May 27, 2019
Very friendly, very helpful, on time, efficient, great staff, great facility …Just awesome
Would recommend to anyone
May 16, 2019
Friendly staff. Great doctor. Accommodating when I have to cancel/reschedule.
May 12, 2019
Dr. Chen is so nice, patient and professional. He is great at what he does. The office is timely and efficient. It is always clean and they build relationships with their patients.
May 09, 2019
I submitted a review a minute ago and I don't know why it said sorry you were not happy with our service. I did not say I wasn't happy because I am happy with the service.
May 09, 2019
They always were on time and explained what was being done. When my child had a question about why something was a certain way they always explained why or came up with a plan to correct it.
May 07, 2019
Dr. Chen and his staff are incredibly professional and nice. We really enjoyed our experience with their practice and my son's teeth look great!
Apr 28, 2019
I like Texas Orthodontist because they have great employees that are amazing at their jobs, and they provide the best service. I also love my new teeth and I can't stop smiling!
Apr 12, 2019
They were always extremely accommodating
Apr 11, 2019
Convenient office hours and location - friendly and accommodating staff - and Dr Chen relates well to his patients
Apr 11, 2019
We had a great experience with Dr Chen and his office. There was never a long wait for service. All the assistants were always friendly and took care of Elena's needs. We would highly reccommend him to others.
Apr 10, 2019
Dr. Chen and his staff are amazing!
Apr 05, 2019
All the staff are friendly, positive and professional. They greet us with a smile every visit. The office is clean and kid friendly. My kids weren't thrilled to have braces but Dr. Chen and his staff made it easy and explained the plan. Adjustments were quick and kids got to pick different color bands each time they were adjusted. My son just got his braces off and is smiling brighter than ever.
Apr 03, 2019
Dr. Chen is friendly and down to earth , and he is professional. His staff is friendly and excellent. My daughter had braces and was their patient before I got braces and became their patient as well. His Towneplace office is my favorite.,