Why I like
Texas Orthodontic Specialists - Cypress
10120 Greenhouse Rd #101
Cypress, TX 77433
Get directions
832-237-4746
https://texasorthodonticspecialists.com/cypress/
At Texas Orthodontic Specialists in Cypress, Texas, we provide specialized orthodontic care for children, teens and adults. We aim to provide our patients with increased confidence and an improved self-image by creating beautiful smiles and functional bites through skilled knowledge in orthodontics in a state-of-the-art environment.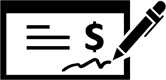 Read Reviews
Sep 20, 2018
The staff is very friendly and the visits are quick.
Sep 20, 2018
Staff is super friendly and they get you in and out very quickly. Always a pleasant experience😊
Sep 19, 2018
Dr Chen and his staff are wonderful. Both of my kids have gorgeous smiles thanks to him! Very professional and clean.
Aug 31, 2018
It's conveniently located and the staff is incredible!

Aug 30, 2018
Dr Chen and his staff are very friendly, informative, and were very patient with my daughter, who was extremely nervous about being evaluated for braces. We had an exceptional experience. Melissa was extremely kind and patient with us as well.
Aug 28, 2018
We came here because we heard how understanding they are and very patient. It has been a wonderful experience so far with three kiddos in braces.
Aug 21, 2018
I love the friendliness with Melissa and Dr. Chen, as well as the rest of the team. We look forward to every visit.
Aug 21, 2018
The staff are professional and kind; they are always smiling and work within my schedule to the best of their ability. I believe they work hard to make sure the patients are seen according to their appointment. Once checked in, the wait is not long and neither are the visits.
Aug 18, 2018
Everyone made my son feel so welcoming and comfortable from the front desk to the back. It was an awesome experience. Looking forward to many more months ahead. My son said Dr. Chen was super cool even though he thought I ate cheetos for breakfast. Lol
Aug 16, 2018
No stairs, and very nice area. Staff is very friendly. Isn't a long wait.
Aug 15, 2018
Great Doctor and staff!!
Aug 15, 2018
Always a smile and courteous! Office environment is friendly, clean and comfortable....patient doctors willing to answer questions in detail when asked and no matter what assistant you get all are awesome!
Aug 02, 2018
Awesome staff and very attentive doctors! We love Texas Orthodontic!
Aug 02, 2018
On time and friendly.
Aug 02, 2018
Granddaughter really likes doctors
Aug 02, 2018
Love Dr. Chen and all his Staff. Very friendly and professional.
Aug 02, 2018
Everyone is friendly and easy to work with!
Aug 02, 2018
Dr Chen has his bored certification in orthodontics, I like the Melo environment.
Aug 02, 2018
Everyone is really nice and helpful. My questions are always answered and I feel at ease withe every procedure they do because it's always explained to detail. Love this place!
Aug 02, 2018
Courteous, professional, and fast. Highly recommend.