Why I like
Texas Orthodontic Specialists - Cypress
10120 Greenhouse Rd #101
Cypress, TX 77433
Get directions
832-237-4746
https://texasorthodonticspecialists.com/cypress/
At Texas Orthodontic Specialists in Cypress, Texas, we provide specialized orthodontic care for children, teens and adults. We aim to provide our patients with increased confidence and an improved self-image by creating beautiful smiles and functional bites through skilled knowledge in orthodontics in a state-of-the-art environment.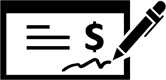 Read Reviews
Mar 21, 2020
Because the dentists and staff are all so friendly and great at what they do. My daughter has anxiety issues and it took us a bit to find an excellent pediatric dentist. (Dr. Regina Lewis). Dr. Chen is across the hall at the Fallbrook office. I knew if she recommended him, he has to be good. He is great! The other orthodontist who is a lady & I can't remember her name, is just as good and so pleasant. My daughter was anxious about getting braces. There wasn't an issue at all. She was at ease and has been ever since. The assistants are all all great too and even the front desk staff is great. I highly recommend this orthodontist! My older son went to a different orthodontist. The office was fine, but it didn't give the warm feeling even with a game room for kids to play free video games. Some kids don't need the warmth of people who who clearly love what they do, and some parents may not care how friendly and efficient the staff is. If you don't, then choose anyone. There are plenty out there that have the video games and those that don't.
Mar 15, 2020
It's close to my house
Mar 15, 2020
Everyone is very nice and friendly.. The office is really clean and I just love it.
Mar 14, 2020
Everyone there is really nice and friendly.
Mar 08, 2020
The staff is amazing! They are all so friendly and caring.
Feb 27, 2020
They are awesome
Feb 27, 2020
It's a nice, friendly, clean, personal experience with this staff. They're welcoming and are attentive to the comfort and needs of their patients.
Feb 15, 2020
Friendly and professional staff!
Jan 15, 2020
Took us before our scheduled time! Everything was very quick! Friendly staff!
Jan 07, 2020
Amazing patient care! My daughter's fear was calmed by having her treatment clearly explained step by step! Thank you!
Dec 18, 2019
Staff are all friendly and very competent. They answer all your questions and also, made my daughter feel very comfortable
Dec 11, 2019
Dr. Chen and the staff are very knowledgeable, helpful and courteous.. Vanessa is wonderful!
Dec 05, 2019
It's a beautiful space and so clean and professional! Everyone is so kind, explaining all the steps, coordinating with insurance, etc.
Dec 05, 2019
Great care and always friendly!
Dec 05, 2019
Friendly and did a great job.
Dec 02, 2019
Dr. Stephen Chen is a very good orthodontic specialist, and a great human being. He took us in after Dr. Don Speck abandoned us, and that too at no cost. We'll definitely recommend him to our friends and family.
Oct 24, 2019
They are perfect..
Oct 24, 2019
Courteous and professional service with a smile by all staff members. It's a joy for us to visit every time.
Oct 22, 2019
Great team and Orthodontist! Love my daughter's results!