Why I like
Texas Orthodontic Specialists - Cypress
10120 Greenhouse Rd #101
Cypress, TX 77433
Get directions
832-237-4746
https://texasorthodonticspecialists.com/cypress/
At Texas Orthodontic Specialists in Cypress, Texas, we provide specialized orthodontic care for children, teens and adults. We aim to provide our patients with increased confidence and an improved self-image by creating beautiful smiles and functional bites through skilled knowledge in orthodontics in a state-of-the-art environment.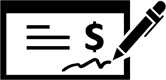 Read Reviews
Jan 17, 2019
Everyone is so nice and the service is fast and easy
Jan 17, 2019
Dr. Chen and his staff get to know their patients and create a welcoming atmosphere.
Jan 17, 2019
They were very knowledgeable with great customer service! Very professional & took care of me right away. I loved my experience!
Jan 14, 2019
The staff are all very courteous and kind. Fantastic service with minimal to no wait times. The office is always pleasant even on their busy days
Jan 12, 2019
This is a fine tuned pleasant place for kids. Almost no waiting ever, they get you in and out easily with a smile. They have a location closer to my house but my daughter wants to go to Fallbrook so we drive about 20 just to go there. It's great.
Jan 11, 2019
We LOVE THE STAFF AND ORTHOS!!!
Jan 11, 2019
Friendly and very punctual
Jan 08, 2019
very easy to tap with and professionally. That are very receptive to you and your needs.
Jan 03, 2019
The staff is courteous and professional. They do an excellent job. Dr. Chen is great with both kids and adults.
Jan 03, 2019
Phenomenal staff who are very helpful and efficient. Dr. Chen has a great bedside manner and takes the time to answer any questions. They all have your best interest in mind.
Jan 03, 2019
Because they are helpful, thorough and listen to my concerns.
Dec 24, 2018
Friendly staff, fits you in when needed, great location. I only needed braces for about 7 months, but each time I went in, Dr. Chen and his staff were amazing. I couldn't have asked for better.
Dec 20, 2018
I really like TOS because everyone is very polite, and they are also flexible with scheduling, which is very helpful/convenient.
Dec 19, 2018
Always receive great care and attention. The staff are very friendly and prompt.
Dec 14, 2018
My teeth were able to become straight
Dec 07, 2018
Very patient & caring.. Not to mention my daughter's teeth look amazing
Nov 20, 2018
Amazing staff and Dr. Chen makes all the patients feel comfortable. He knows how to work with kids and is gentle and understanding. He speaks softly and can calm down anyone with dental anxiety! Fantastic place.
Nov 15, 2018
Warm family atmosphere. Smiling faces waiting and willing to accommodate your needs.
Nov 14, 2018
It is always a pleasant experience and the staff is really great!
Nov 14, 2018
Great people, friendly and they do a great job!