Why I like
Texas Orthodontic Specialists - Cypress
10120 Greenhouse Rd #101
Cypress, TX 77433
Get directions
832-237-4746
https://texasorthodonticspecialists.com/cypress/
At Texas Orthodontic Specialists in Cypress, Texas, we provide specialized orthodontic care for children, teens and adults. We aim to provide our patients with increased confidence and an improved self-image by creating beautiful smiles and functional bites through skilled knowledge in orthodontics in a state-of-the-art environment.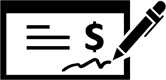 Read Reviews
Jul 07, 2020
Super friendly staff, punctual, and amazing new office on Kirby!
Jul 03, 2020
Very friendly, welcoming atmosphere!! Very prompt on getting things handled in the best way in the best interest of my daughter. They are also convenient.
Jul 01, 2020
The Service is very professional
Jun 28, 2020
My 15 year old daughter loved the setting, the assistance & Dr. Mc Carty. She was very comfortable answering questions & understood their answers.



Jun 27, 2020
The Service is very professional
Jun 27, 2020
Super sweet and great with kids.
Jun 26, 2020
Friendly professional staff, modern, clean facility.
Jun 26, 2020
I brought my son in for an ortho consult and left with braces. Friendly, knowledgeable staff. Everyone made us feel right at home and comfortable even in today's climate. Looking forward to the same care and concern during the entire process.
Jun 21, 2020
The staff and doctor were very friendly and thorough. They put my anxious daughter at ease.
Jun 20, 2020
Everyone is super nice and always welcoming!
Very organized which I LOVE!!
How do you get one of those cool T-shirts? After having braces, etc... I never received one 😉
Jun 20, 2020
Entire staff was very warm, welcoming and detailed!As a result Joylyn and Emmalyn are very excited about getting braces and choosing their colors!😂
Jun 19, 2020
Fast and professional
Jun 19, 2020
Very pleasant people
Jun 18, 2020
Staff was very friendly and helpful!
Perfect location !
Jun 06, 2020
Everyone very nice and informative.
Jun 05, 2020
The staff is very nice!
Jun 05, 2020
The staff is very nice!
Jun 05, 2020
Great friendly service. No pressure to do anything. Provided options with pros and cons.
May 23, 2020
Take great care in their patients.
May 19, 2020
The staff is knowledgeable and friendly. They're always on schedule and the facility is always clean.