Why I like
Clear Smiles - Uptown
1919 McKinney Ave
Dallas, TX 75201
Get directions
(469) 460-5915
http://www.clearsmiles.com
support@clearsmiles.com

Clear Smiles makes orthodontic treatment fast, easy and affordable. We use Invisalign, the world's most advanced aligner system, to straighten teeth up to 2x faster than braces or other aligner systems. It starts with a visit to our office for your Smile Evaluation and 3D scan. Using Invisalign Outcome Simulator, we'll show you a preview of your new smile in a matter of minutes. At Clear Smiles, your treatment is directed by board-certified orthodontists who have successfully treated thousands of Invisalign cases. We remotely monitor your progress to keep your treatment on track, minimize appointments, and achieve a beautiful smile we guarantee you'll love!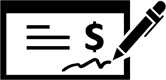 Read Reviews
Aug 21, 2019
Clear Smiles is the best place to get Invisalign in Dallas. Highly recommend!
Apr 30, 2019
Cool staff, awesome 3D scanning technology that lets you personally adjust how your smile will look, and a great value on real Invisalign.
Apr 04, 2019
Very easy to work with
Mar 27, 2019
Well organized, fast process, treatment started quick. Perfect!
Mar 17, 2019
Great! Excellent service
Mar 02, 2019
They were very helpful, polite, and helped me get the information I needed.
Feb 24, 2019
Really detailed about the whole process. Were really nice and kind to me. Work with what the best time for you is and were really patient on waiting for me to put my down payment.
Feb 08, 2019
Everyone at the office was so nice and explained everything thoroughly! I was very impressed
Jan 27, 2019
The staff, the location and the process! It was so easy. We were never left in the dark about anything and every question we had they explained in detail and was very happy to answer!
Dec 05, 2018
Quick and easy apts. No fuss
Dec 04, 2018
This really changed my life. I was told that I was going to need jaw surgery, couldn't qualify for Invisalign, and was going to need metal braces because of my bite. Clear smiles debunked everything I had been told. I just started my Invisalign journey and I couldn't be happier. Not to mention they are super affordable. I'm so thankful to have found this blessing.
Nov 20, 2018
Timothy was awesome, nice and very knowledgeable. He listened to exactly what I wanted.
Nov 18, 2018
Had a great experience and the dental assistant was very knowledgeable about the treatment plan.
Nov 13, 2018
Not complicated
Nov 07, 2018
Great service!
Nov 05, 2018
The customer service was simply awesome! Tim was amazing and quick and informative!
Oct 30, 2018
I was researching Invisalign when I came across Clear Smiles. I was intrigued immediately at the price. I had just gone to 2 different orthodontists the week prior. One quoted me $3999 and the other quoted me $8000... for the same product! HOW IS THAT POSSIBLE? This is what I asked Tim with Clear Smiles when I called trying to figure out the gimmick. Did Clear Smiles use an off brand aligner? (like Smile Direct Club or Simpli5) Nope, they use Invisalign exclusively and even have the 5 year warranty that the other Orthos offered. He assured me there was no gimmick, so I made an appointment. Tim was super nice and knowledgeable! He answered all of my questions thoroughly and performed the same scans the other Orthos. I definitely recommend Clear Smiles!
Oct 28, 2018
Quick and easy, free consultation, friendly and non-intimidating environment, and great service.
Oct 28, 2018
Easy, efficient, no consultation cost, friendly atmosphere and good service.