Why I like
Clear Smiles
1919 McKinney Ave
Dallas, TX 75201
Get directions
(469) 460-5915
http://www.clearsmiles.com
support@clearsmiles.com

Clear Smiles makes orthodontic treatment fast, easy and affordable. We use Invisalign, the world's most advanced aligner system, to straighten teeth up to 2x faster than braces or other aligner systems. It starts with a visit to our SmileShop for your Smile Evaluation and 3D scan. Using Invisalign Outcome Simulator, we'll show you a preview of your new smile in a matter of minutes. At Clear Smiles, your treatment is directed by board-certified orthodontists who have successfully treated thousands of Invisalign cases. We remotely monitor your progress to keep your treatment on track, minimize appointments, and achieve a beautiful smile we guarantee you'll love!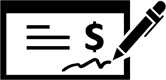 Read Reviews
Oct 15, 2018
Wonderful ! Very friendly and able to answer all my questions.
Oct 06, 2018
Tim was such a nice guy, very attentive and very informative. The procces went by pretty quick and im looking forward to going back!
Sep 11, 2018
I had my consultation with Tim Vanderlick and my experience was beyond what I expected. He was super professional, friendly, kind and talkative with me throughout the whole procedure. I was able to open up to him about issues I had orally and so on. He was so nice to simply listen and make me feel comfortable. The consultation took about an hour. It went by so quickly though!

Dr. Vanderlick spent majority of his time taking pictures of my teeth and showing me the results of the simulation. At the end of the consultation, he gave me a bag filled with some goodies! He's one of the best professionals I've ever met with. The man was clearly passionate about what he did and respected all patients. Thank you so much for an awesome consultation!
Aug 21, 2018
Getting Invisalign at Clearsmiles has been one of the best decisions that I have made. The doctor is extremely knowledgeable and I couldn't be happier with the results so far. Thank you!!!
Aug 08, 2018
I am starting my Invisalign treatment with Clear Smiles and very happy to have begun this journey with them. Highly recommend!