Why I like
Katy ClearChoice Orthodontics
1260 Pin Oak Road, Suite 208
Katy, TX 77479
Get directions
281-392-0888
http://www.kccortho.com
Welcome to KCC Orthodontics in Katy Texas. Our Mission is to provide an extraordinary experience for our patients, their families, and the community. Our team provides excellence in orthodontics based on the highest professional and ethical standards in an atmosphere of comfort and caring.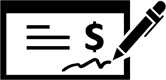 Read Reviews
May 06, 2021
Excellent customer service!
Apr 28, 2021
KCC is amazing . They have had all of our children and take great care taking care of their clients ! We highly recommend them !!!!!
Apr 28, 2021
Staff are friendly and efficient. They make visits fun for the children with their fun games and prizes.
Apr 15, 2021
Clear choice is amazing. They are always on time...no long waits and they do an excellent job!
Apr 13, 2021
Very nice people very understanding and I got straight teeth now
Apr 10, 2021
It was the right choice for me . friendly staff , very professional. They give a lot of prizes
Apr 05, 2021
Very professional and warm practice with friendly staff and knowledgeable orthodontist. Will definitely recommend to friends.
Apr 05, 2021
I love KCC. The staff are all polite, friendly and most importantly Dr. G is great! I'm very happy with my daughters teeth & treatment plan.
Mar 26, 2021
Looking for an Orthodontist? This place is outstanding! I went to this Orthodontist based on the pictures of the place and the reviews i read online and they exceeded the expectations. From an extremely clean and professional looking place to the friendly staff. What i enjoyed the most was how professional everyone was during my visit, from the front desk to the doctor. You can tell that this clinic is run by a lot of passionate professionals and i would recommend it without hesitation to anyone who is trying to make a choice.
Mar 25, 2021
Dr G and his whole crew is amazing and made the entire experience as pleasant as it could be! Never a visit when the staff wasn't kind and smiling. Highly recommend KCC to everyone. Thanks Dr G!
Mar 24, 2021
Great experience! Highly recommend this place. Every nurse and Dr. G are so nice and care so much for our smiles to improve!
Mar 24, 2021
Cheapest best braces place ever
Mar 11, 2021
Very friendly
Mar 11, 2021
This team is amazing, and my son's teeth look awesome!!
Mar 10, 2021
Everyone at KCC is amazing!! Super nice, helpful and accommodating!!! They did an amazing job with my son and daughters teeth!! Great patient care!! We love it here
Feb 12, 2021
Awesome service, professionalism, and quality work!
Feb 12, 2021
Great staff! Both my son's teeth look great.
Feb 04, 2021
They have an amazing team and make orthodontics fun for kids and teenagers. We have been patients now for over a decade and will miss the regular appointments now that both kids are out of braces!
Feb 04, 2021
Extremely nice and warm staff! Very welcoming by everyone each and every visit.
Oct 22, 2020
I love the staff. They are all so kind and helpful. I appreciated that Dr. G takes more of a conservative approach (we are in phase 1, expanders) to let the teeth move/come in more naturally. He really does care about each patient.