Why I like
Katy ClearChoice Orthodontics
1260 Pin Oak Road, Suite 208
Katy, TX 77479
Get directions
281-392-0888
http://www.kccortho.com
Welcome to KCC Orthodontics in Katy Texas. Our Mission is to provide an extraordinary experience for our patients, their families, and the community. Our team provides excellence in orthodontics based on the highest professional and ethical standards in an atmosphere of comfort and caring.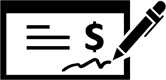 Read Reviews
Dec 05, 2018
Everyone was super nice! We got in and out of the office in a timely manner. They make you feel like you are their only patient. The office staff as well as the orthodontist took his time to talk to me and to get to know all of my children. They took the time and explained everything in detail. They were all superb!
Nov 28, 2018
Very professional and kind staff.
Nov 15, 2018
The facility was clean and spacious. The staff was very nice, helpful, and friendly. The dental staff promptly took me to the back a few minutes after my appointment time. This factor is very important to me because my schedule is very, very busy. After visiting for orthodontics offices, this office was the only business that timely serviced me at my appointment time. The dental representative and the trainee who advised me about the financial aspect of the service were also very kind and knowledgeable. They also offered flexible payment options. Finally, Dr. Gutiérrez was the first person to identify my behavioral pattern (tongue thrust) and offer a solution to correct it permanently in addition to the corrective services by the braces. He was very nice and knowledgeable. I am extremely happy about my services offered by KCC Orthodontics and would happily refer my friends, family, and colleagues to this office.
Nov 01, 2018
Everyone is very nice and did a great job
Oct 31, 2018
The staff and doctor is very friendly and welcoming. They explained everything very well and seemed genuinely concerned about giving us the best care and options.
Oct 26, 2018
I was very pleased with my experience. The staff was awesome!! They were all very friendly and professional. Wait time was next to nothing. I was referred and would definitely recommend them to others. Extremely impressed.
Oct 21, 2018
Very friendly and pleasant atmosphere. They're doing great work on my son Damien Phillips procedure. They are very welcoming and everyone is friendly. Clear Choice is a well mannered business and I'd recommend anyone who may need work done, to look up clear choice first!
Oct 21, 2018
Clear choice has a very friendly and warm plus pleasant atmosphere! They do good work and I am pleased their work they're doing for my son Damien P. They're overall just great people and very wellled mannered
Sep 24, 2018
We love KCC! I, as an adult, came for Invisalign and my daughter will be getting braces soon. Dr. g is amazing! Doesn't try to sell you of things you don't need, the staff is so friendly and welcoming, absolutely love this place. Wouldn't go anywhere's else 😊.
Aug 15, 2018
Friendly staff, great doctor, and they have been consistent each time I've came in.
Aug 14, 2018
Very pleasant atmosphere, with Awesome customer service. Knowledgeable staff, willing to provide the best service for their patient. Highly recommend.!
Aug 14, 2018
Awesome customer service, excellent advise and overall professionalism.

Pleasant atmosphere. Smiles all around, it was refreshing!
Aug 14, 2018
It was amazing!! Super friendly, very knowledgeable and works with you for payment.
Aug 04, 2018
Everything here is wonderful! Dr. G and his staff are the best! Both of my children had braces and both had wonderful experiences. My kids loved all of the contests and actually looked forward to their appointments. As a mom I felt my children received top care and their teeth are beautiful. Thanks for 2 great experiences!
Aug 03, 2018
Great staff. Front office was very pleasant and welcoming. Jennifer also provided great customer service. She was very knowledgeable and thorough when discussing the treatment plan and the financial aspects of the plan.

Dr. G was also very personable and explained the treatment plan in great detail. Looking forward to working with this wonderful practice.
Jul 27, 2018
Por el profecionalismo y la amabilidad
Jul 25, 2018
I have two kids that are in braces and EVERY time we go in for a check up they treat us like we are family NOT patients:) Everyone at KCC Orthodontics is very friendly and AMAZING!!!!
Jul 20, 2018
Wonderful service. Quick, yet helpful and informative. Very friendly staff. Thank you KCC
Jul 20, 2018
Everyone there was very nice and pleasant. There was virtually no wait time and they make you feel like you're the only one at the office. With all the gifts and prizes, I felt like I was on a game show. The overall experience was exceptional.