Why I like
Katy ClearChoice Orthodontics
1260 Pin Oak Road, Suite 208
Katy, TX 77479
Get directions
281-392-0888
http://www.kccortho.com
Welcome to KCC Orthodontics in Katy Texas. Our Mission is to provide an extraordinary experience for our patients, their families, and the community. Our team provides excellence in orthodontics based on the highest professional and ethical standards in an atmosphere of comfort and caring.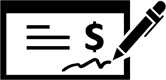 Read Reviews
Feb 20, 2020
They are awesome! I had my daughter and my son's treatment. I really recommend!!!
Feb 20, 2020
Very upfront and honest. Not out to make a buck ... saved us thousands of dollars!!
Jan 17, 2020
Everyone was so friendly, and our treatment coordinator answered all of my curious sons' questions!
Jan 17, 2020
The whole staff is friendly and helpful and Dr. G is amazing! Love that they are always willing to work with you!
Dec 05, 2019
Great Doctor, Great Wife, Great Team, Great office, Great location! Solved my problem within one hour. Gave me several options and I went home with the one I chose.
Nov 21, 2019
Very clean, happy and very nice people. And felt comfortable there and the doctor seemed very genuine
Nov 14, 2019
The staff is friendly and knowledgeable and makes you feel comfortable. Appointments are on time and fast.
Nov 12, 2019
I absolutely LOVE Katy ClearChoice. I had been shopping around for weeks when I stumbled upon them. They were the ONLY people willing to work with me financially with deposit and affordable monthly payments. Me and all my kids received services from them. We have been customers for almost 3 years now. The place is clean, cozy, and feels like new found family! Every visit is FUN! We play games and win prizes! KCC gives back to the community and is hands down the best orthodontist in Katy! I love you KCC and thank for such a pleasant experience!
Oct 31, 2019
Friendly staff and great service.
Oct 26, 2019
Very professional and kind staff!

Dr. Gutierrez is the best!!!


Oct 25, 2019
The environment was very inviting and the staff was extremely nice and informative. They were very patient with all my questions and made sure to include my son when explaining the process. Nessa was amazing!
Oct 09, 2019
Good Service, and profesional.
Dr Gutierrez excelente explain to me .
staff very nice.
Oct 04, 2019
The evaluation was thorough, quick, and very informative. The staff were friendly and my kids really enjoyed it! Dr. Gutierrez was wonderful and so was Mrs. Nessa. We are excited to come back soon!
Sep 27, 2019
Friendly staff, fun atmosphere, excellent results. We looked forward to going to the orthodontist!
Sep 12, 2019
Great customer service experience
Aug 26, 2019
The staff were great! We felt welcomed, all our questions were answered and financials were straight forward. We look forward to continuing our care in their office.
Aug 22, 2019
Wonderful place very professional extremely friendly made me and my daughter feel very comfortable, just overall wonderful and great place!!!
Aug 08, 2019
Amazing staff! Everyone is so kind and knowledgeable...the process is very easy and affordable. Appreciate all the "extras" for the kids!
Aug 03, 2019
Very friendly staff
Aug 01, 2019
KCC Orthodontics is the best in town, the knowledge and curtesy of all the staff turns the visit into a great experience. My daughter is very happy to be able to start her treatment. Thanks to the Dr. G and everyone at KCC for everything.