Why I like
Katy ClearChoice Orthodontics
1260 Pin Oak Road, Suite 208
Katy, TX 77479
Get directions
281-392-0888
http://www.kccortho.com
Welcome to KCC Orthodontics in Katy Texas. Our Mission is to provide an extraordinary experience for our patients, their families, and the community. Our team provides excellence in orthodontics based on the highest professional and ethical standards in an atmosphere of comfort and caring.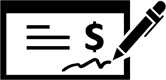 Read Reviews
Jul 02, 2020
Professional and welcoming both staff and office. Informed us of all our options.
Jun 25, 2020
This was my first time going to this location and everything was wonderful! The staff was incredibly kind, efficient, and professional. They have a fun atmosphere and left a great impression. I will definitely be a customer in the future.
Jun 22, 2020
They are very honest people about your teeth.
Jun 14, 2020
I recently took my 12 year old daughter in for a braces consultation. The staff and the doctor were very professional and friendly. They were upfront about pricing and very understanding about my wanting to wait a couple of months in order to use my flex spending account. I look forward to working with them.
Jun 11, 2020
KCC is the BEST place for orthodontic treatment. Both of my kids enjoyed going and the atmosphere made then feel super special. I highly recommend them
Jun 11, 2020
Staff is Friendly and Professional.
Jun 04, 2020
Very fun, very nice, and very good
Jun 04, 2020
Appointments are always on time. Staff is absolutely wonderful and so helpful. Dr G. Is awesome. Absolutely the best experience I could have hoped to get from getting braces!
Jun 03, 2020
They were great. I had braces over 12 years ago and my current retainers were not working out for me any more. They were able to quickly set me up with a consultation and were very thorough answering all of my questions and laying out options for my needs and wants. While the dental hygienist was taking care of my the doctor came over to check things out and remove some heavier glue spots. He even took the time to clean up some areas on my teeth even though the hygienist said she would do it. Nothing against the hygienist, all of the staff were great, I just think the amount of care shown was awesome because I've never ran into a doctor that would take that kind of time.
Jun 01, 2020
They're really friendly and very helpful
May 16, 2020
I wouldn't have gone anywhere else in Katy. KCC truly care about YOU and make sure you are special. After seeing how PERFECT the services were and the results for my daughter.. I decided to become a patient myself! I can smile today without hiding my teeth, with confidence!
May 14, 2020
Wonderful stream line process. All staffs are friendly and courteous.
May 10, 2020
Friendly and helpful staff.
May 08, 2020
This office is run well, the staff is pleasant and efficient. We never wait long and this time was no exception. They happily saw our daughter and had her broken retainer remade the same day. Can't say enough good things about them!
May 07, 2020
The staff is amazing and words can't even describe Dr. G. He loves all of his patients and takes time explaining what treatment is needed. He truly cares about his patients.
May 06, 2020
It was pleasant experience.
Employees are very friendly.
Very impressed
Mar 31, 2020
KCC~has been a joy! Dr. G and his staff have helped turn my daughter's smile from beautiful to gorgeous. Everyone very helpful and friendly no complaints exceeded my expectations Thx
shout out to: Amy, Sara & Ms. Annie
Mar 21, 2020
Everyone was very friendly from the first call to the first visit. Explained everything clearly and even though our insurance is being difficult they are still working with us. We look forward to starting my daughter's orthodontic care with KCC.
Mar 12, 2020
Very easy to get appt. Friendly staff and the willingness to help
Feb 28, 2020
Very friendly staff and also quick with appointment times. Staff is very helpful as well and explains everything you need to know.