Why I like
Katy ClearChoice Orthodontics
1260 Pin Oak Road, Suite 208
Katy, TX 77479
Get directions
281-392-0888
http://www.kccortho.com
Welcome to KCC Orthodontics in Katy Texas. Our Mission is to provide an extraordinary experience for our patients, their families, and the community. Our team provides excellence in orthodontics based on the highest professional and ethical standards in an atmosphere of comfort and caring.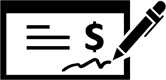 Read Reviews
Jun 21, 2019
Staff was very nice! The treatment plan that I am receiving fits my situation. I am more than happy with my treatment plan.
Jun 21, 2019
Very professional, always makes sure everyone understands the process. The entire office is kind and positive
May 30, 2019
We've had an excellent experience from beginning to end with my son's braces. Everything was thoroughly explained to us at the initial consultation and there have been no surprises other than the braces ready to come off sooner than we thought they would. Everyone is always so kind and friendly every time we come in for appointments. I can't say enough wonderful things about Dr. G and his staff. I always recommend this office to friends and family, and anyone else who is looking for a great orthodontist.
May 16, 2019
Honest assessment. Explained in detail what to expect.
May 01, 2019
I love the friendliness and family like environment!
Apr 17, 2019
We like KCC because of the long serving staff.
Apr 13, 2019
Very friendly and covered all the options, so we could make an informed choice. Even gave us a ballpark, which was hard due to all the variables in our case.
Apr 03, 2019
I liked the professionalism that was observed by all staff members. The orthodontists seemed like quite an expert in his field.
Mar 31, 2019
I absolutely love people here! Very kind, professional, knowledgeable and truly has the patients best interest at heart. I highly recommend KCC Orthodontics!
Mar 29, 2019
Very professional and warm practice with friendly staff and knowledgeable orthodontist. Will definitely recommend to friends.
Mar 15, 2019
Very thorough and friendly staff! I love this place
Mar 14, 2019
It was a comfortable and pleasant experience. I felt at ease. Enjoyed the detailed explanation during the consultation and the little toy gifts given at the end:-)
Jan 23, 2019
Getting braces isn't fun for a lot of kids but because of the kind staff, fun environment, and monthly activities they involve the kids in, my daughter always looked forward to her appointments! I am so thankful to the entire staff for the experience we have had!
Jan 19, 2019
The staff was very welcoming, even at 7:30 AM. I appreciated the smiles and greetings during my first visit.
Dec 05, 2018
Everyone was super nice! We got in and out of the office in a timely manner. They make you feel like you are their only patient. The office staff as well as the orthodontist took his time to talk to me and to get to know all of my children. They took the time and explained everything in detail. They were all superb!
Nov 28, 2018
Very professional and kind staff.
Nov 15, 2018
The facility was clean and spacious. The staff was very nice, helpful, and friendly. The dental staff promptly took me to the back a few minutes after my appointment time. This factor is very important to me because my schedule is very, very busy. After visiting for orthodontics offices, this office was the only business that timely serviced me at my appointment time. The dental representative and the trainee who advised me about the financial aspect of the service were also very kind and knowledgeable. They also offered flexible payment options. Finally, Dr. Gutiérrez was the first person to identify my behavioral pattern (tongue thrust) and offer a solution to correct it permanently in addition to the corrective services by the braces. He was very nice and knowledgeable. I am extremely happy about my services offered by KCC Orthodontics and would happily refer my friends, family, and colleagues to this office.
Nov 01, 2018
Everyone is very nice and did a great job
Oct 31, 2018
The staff and doctor is very friendly and welcoming. They explained everything very well and seemed genuinely concerned about giving us the best care and options.