Why I like
Katy ClearChoice Orthodontics
1260 Pin Oak Road, Suite 208
Katy, TX 77479
Get directions
281-392-0888
http://www.kccortho.com
Welcome to KCC Orthodontics in Katy Texas. Our Mission is to provide an extraordinary experience for our patients, their families, and the community. Our team provides excellence in orthodontics based on the highest professional and ethical standards in an atmosphere of comfort and caring.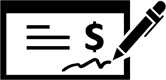 Read Reviews
Aug 15, 2018
Friendly staff, great doctor, and they have been consistent each time I've came in.
Aug 14, 2018
Very pleasant atmosphere, with Awesome customer service. Knowledgeable staff, willing to provide the best service for their patient. Highly recommend.!
Aug 14, 2018
Awesome customer service, excellent advise and overall professionalism.

Pleasant atmosphere. Smiles all around, it was refreshing!
Aug 14, 2018
It was amazing!! Super friendly, very knowledgeable and works with you for payment.
Aug 04, 2018
Everything here is wonderful! Dr. G and his staff are the best! Both of my children had braces and both had wonderful experiences. My kids loved all of the contests and actually looked forward to their appointments. As a mom I felt my children received top care and their teeth are beautiful. Thanks for 2 great experiences!
Aug 03, 2018
Great staff. Front office was very pleasant and welcoming. Jennifer also provided great customer service. She was very knowledgeable and thorough when discussing the treatment plan and the financial aspects of the plan.

Dr. G was also very personable and explained the treatment plan in great detail. Looking forward to working with this wonderful practice.
Jul 27, 2018
Por el profecionalismo y la amabilidad
Jul 25, 2018
I have two kids that are in braces and EVERY time we go in for a check up they treat us like we are family NOT patients:) Everyone at KCC Orthodontics is very friendly and AMAZING!!!!
Jul 20, 2018
Wonderful service. Quick, yet helpful and informative. Very friendly staff. Thank you KCC
Jul 20, 2018
Everyone there was very nice and pleasant. There was virtually no wait time and they make you feel like you're the only one at the office. With all the gifts and prizes, I felt like I was on a game show. The overall experience was exceptional.
Jul 18, 2018
Because the staff is extremely friendly and helpful! They are very professional and knowledgeable.
Jun 29, 2018
Walked in and the office was bright and fun and full of excitement! Front desk people we kind and friendly, dental assistant was so kind and genuinely interested in my kiddos! Dr. G was informative and not overly aggressive with the treatment plan. He didn't try to get my kids right in braces and laid out a plan for each of my kids to know what to expect in the coming years!
Jun 28, 2018
Friendly, professional and knowledgeable.
Jun 15, 2018
They were easy to make an appointment with. Easy to talk with. The Gal working with me was great. She deserves a raise...haha We probably laughed too much seeing that we are going to be causing some pain with the braces, but we made a good experience out of a potentially more concerning one. She answered all my questions and i asked quite a few. I couldn't be more happy for the situation we are in to at least be able to like the people who will cause us pain.

... here we go... I'll see you soon.
Jun 07, 2018
Friendly staff, always seen promptly, give out prizes
Jun 07, 2018
Staff is very friendly. Always greeting with a smile. Dr. G knows what he's doing and I love the results. Pricing is fair and I will highly recommend to others!
May 31, 2018
Great staff!
May 31, 2018
Friendly and informative
May 23, 2018
The doctor is very professional and the friendly staff.
May 17, 2018
The office is very nice. Great location. Everyone we dealt with was so friendly and welcoming. We can't wait to get treatment started.