Why I like
Encompass Family & Internal Medicine Group
7051 Alvarado Road #201
La Mesa, CA 91942
Get directions
(619) 460-7775
http://www.encompassmd.com
We believe healthcare should be personal, accessible and coordinated.
At Encompass, your relationship with your primary care provider is the foundation to your health. Our doctors and staff partner with you to understand your needs, and work together to focus not just on treatment, but also education and preventive care.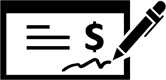 Read Reviews
Sep 09, 2020
Great staff Great doctor
Sep 09, 2020
Berry hard working staff, friendly.
Sep 01, 2020
Dr. Lajvardi and his staff are great! I recommend this facility to anyone who is looking for a new doctor.
Aug 14, 2020
Verry friendly staff, always attending to your needs, very organized.
Aug 05, 2020
Melanie makes it happen! Always competent and effective in her diagnoses and treatment.
Jun 19, 2020
Dr. Lajavardi has been my doctor for almost 2 years now. I can't tell you enough how wonderful and accommodating he and his office are. I can truly count on them. Janice, Sandra and Kaitlyn are beyond sweet and very diligent in assisting me in my request. Overall I am so pleased that I have Dr. Lajavardi as my physician.
Jun 19, 2020
My Doctor is PA Melanie Shepard. Her comprehensive care has saved my life. A former fit athletic type I had been working 7 days a week for over 3 years and no longer had time to power walk or go to gym. I ate a lot of sweets and fats away from home. My health deteriorated.

PA Shepard's wonderful comprehensive care has been a life altering event for me all for the better. I was on a path to destruction.

Thank you PA Melanie Shepard for caring and doing so much. (Posted from Yelp)
Jun 19, 2020
I've been seeing Dr. Lajvardi for Pain Management for about a year now. There are always smiling faces at the check in desk. It's very clean and very clean in the patient rooms. The wait is not very long to see the Doctor. Dr. Lajvardi is very courteous and is eager to help manage my pain. (Posted from Google)
Jun 19, 2020
I have been here for myself and my son. I had Dr. Lockie for a severe back problem I was having and they were prompt and helpful when I needed to go to the emergency room as it kept getting aggravated by the minute. I can't imagine what would have happened if it would have happened at work. They made me feel like they would take care of me. My son has seen Dr. Lajvardi and his PA have always been so attentive when I have brought in my son for anything, and even introduced me to some preventive services in the community for children. Which I am very thankful for. As well as the short wait time. (Posted on Google)