Why I like
Modern Orthodontist
13727 Sunset Canyon Dr., Suite 200
Tomball, TX 77377
Get directions
(281) 369-8363
https://modern-orthodontist.com/
Welcome to the orthodontic office of Dr. Yang located on the border of Cypress and Tomball, TX. It is our main priority to ensure your comfort at each and every visit to our practice. Our team aims to provide you with the best, most compassionate orthodontic care possible.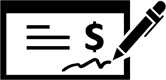 Read Reviews
Nov 23, 2021
We were referred to Modern Orthodontist by our pediatric dentist. Dr. Yang and his staff are such a blessing. We are 6+ months into braces for both of my kids and we have absolutely zero complaints so far. My kids have no complaints. We look forward to our appointments. It's easy to schedule. They communicate extremely well. We always know what's happening and what the plan is which I appreciate very much. They always make sure there are no issues before we leave. We love everyone there. If you're in need of an orthodontist, look no further.
Jun 23, 2022
Primera vez que vengo a un ortodoncista, una gran experiencia el Dr. Y las muchas que trabajan en la oficina son muy amables atentas y explican todo a detalle,
Sin duda lo recomendaría a todos
Jun 21, 2022
Great service, very friendly, and nice facility with Netflix too. Dr. Yang and his staff have been wonderful.
Jun 21, 2022
Love this Orthodontist. Everyone is so friendly. Staff is good at explaining everything.
Jun 17, 2022
This place is so welcoming! My results are impeccable and I will definitely be recommending my family/friends ❤️🦷🪥
Apr 23, 2022
Love this place!! I recommend Dr Yang and his staff, always so friendly and if I have any questions or concerns they are quick to address them. I will def be coming back for my younger daughter if she needs braces. Thank you Dr Yang!
Mar 15, 2022
I really enjoy working with Dr. Yang and his team. They are compassionate and worked with my kids fears and provided affordable options.
Mar 15, 2022
Dr. Yang and team are extremely professional and courteous. The appointments are always timely and efficient. Great experience!
Mar 07, 2022
Dr. Yang and his entire staff are always so attentive, accommodating, and knowledgeable. Good investment. Thank you
Mar 02, 2022
Dr. Yang and his team have been fantastic! Highly recommend them.
Feb 19, 2022
Dr. Yang is very kind and passionate about orthodontia, and is a perfectionist when it comes to fixing smiles- no matter the challenges. We are pleased with his proposed plans of action for our 9 yr old - who has some strange circumstances of missing teeth and teeth growing in upside down. The staff is very compassionate toward kids and calming throughout assessments and procedures.
Feb 08, 2022
Very nice and knowledgeable. Friendly staff. Highly recommended.
Nov 23, 2021
Gorgeous office with a warm, friendly & very professional staff. I recommend it to everyone.
Nov 19, 2021
The staff are very friendly and Dr. Yang is amazing. Everyone is very polite and the assistants are wonderful to talk to. They answer any questions you have and care about their patients.
Nov 06, 2021
I highly recommend Modern Orthodontics to anyone, kid or adult, due to the awesome service I receive for every appointment. They use the newest technology for all braces and have an awesome doctor running the facility. If you're in the cypress/Tomball area I recommend modern orthodontics 1000%.
Oct 22, 2021
Dr Yang and staff are absolutely amazing!!! Office runs smoothly and is very well kept and MODERN (pun intended)… your choice of Netflix shows and even a super cute photo op wall! (Perfect for your socials post!)
While my subdivision is very much "hypnotized" by another Orthodontist facility in proximity I will shout it from the roof tops that MO is the way to go!
Oct 01, 2021
No only am I impressed with their quality of workBut I'm so impressed and relieved with their patience in working with my SPD son and his first wire tightening experience! Seriously, thank you all for your patience and understanding ❤️
Sep 24, 2021
The entire staff is AMAZING! They're so friendly & easy to work with. With 2 kids in braces, we spend a lot of time there. So glad to have been referred to them!
Sep 24, 2021
Awesome staff really friendly and very welcoming:)
Sep 12, 2021
Loved the welcoming feeling of the clinic. Dr. Yang was very knowledgeable and address all my concerns for my orthodontic treatment in great detail. Would recommend to anyone who's looking to get their teeth straightened!