Why I like
Sheer Sculpt Coolsculpting
220 Wilmington West Chester Pike, #5
Chadds Ford , PA 19317
Get directions
484-842-1558
http://www.sheersculpt.com
Philadelphia's CoolSculpting Clinic. The amazing new CoolSculpting technology kills and removes stubborn fat from certain areas of your body. It is safe, non-surgical with no downtime.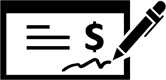 Read Reviews
Jun 04, 2019
This was my first consultation appt. Jamie was very knowledgeable about the procedure. She also makes you feel comfortable and at ease about the procedure.
May 22, 2019
Staff was kind explained every detail great customer service
May 16, 2019
Katie Russo was very nice and knowledgeable. I will definitely be making an appointment. I know from previous experience these treatments work.
May 10, 2019
The first meeting went very well and I was made very comfortable with the entire process. Looking forward to my next visit.
May 10, 2019
My initial consultation with Katie was pleasant and professional. She answered all my questions and went through the process in detail.
May 03, 2019
Was an easy, relaxing experience. Technician was courteous and professional. Thankyou
Apr 26, 2019
Consultant was thorough and clear as to what I could expect
Apr 22, 2019
Wanted to try a non-surgical option
Apr 18, 2019
Very thorough and caring. Would highly recommend.
Apr 16, 2019
Excellent customer service and educated staff. I very much appreciated not having to wait to be seen and being walked through all steps of the process with the same person. Thank you!
Apr 13, 2019
Both technicians were professional, friendly, and knowledgeable.
Mar 25, 2019
My overall experience was very good. The technician who saw me was very well informed and had a great attitude. it also helped that she has had the procedure done.
Mar 21, 2019
I've been to both locations for different services. They make you feel like family, but also very courteous and professional!
Mar 18, 2019
Katie was super knowledgeable and friendly:)
Mar 14, 2019
Very educated
Clean atmosphere
Tech was really pleasant to speak with
Mar 13, 2019
FDA approved. Not invasive but effective.
Mar 07, 2019
I like the idea of it because it is non-invasive and hoping to see great results. Katie was awesome to consult with and answered all my questions.
Mar 01, 2019
Both the receptionist and Katie were very professional and friendly. I was able to get appointments that worked with my schedule without having to wait 2 months.
Feb 25, 2019
Customer service
Feb 13, 2019
I got botox. I love the people that work here. They are great