Why I like
Sheer Sculpt Coolsculpting
220 Wilmington West Chester Pike, #5
Chadds Ford , PA 19317
Get directions
484-842-1558
http://www.sheersculpt.com
Philadelphia's CoolSculpting Clinic. The amazing new CoolSculpting technology kills and removes stubborn fat from certain areas of your body. It is safe, non-surgical with no downtime.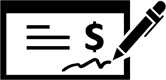 Read Reviews
Oct 21, 2020
The personal is very nice, the installations are very clean and the room are very comfortable.
Oct 06, 2020
Service was good. Practitioner is friendly and professional.
Oct 01, 2020
Jamie is very professional and provides excellent guidance and recommendations
Sep 22, 2020
Definitely friendly and walked me through each step and answered all my questions!
Sep 12, 2020
Clean and very professional
Sep 11, 2020
It was pleasant staff seemed sweet
Sep 01, 2020
Friendly, excellent customer service and very clean.
Aug 28, 2020
It was pleasant
Aug 24, 2020
Nicole was wonderful and made me feel very comfortable throughout the procedure.
Jul 25, 2020
Professional
Inviting
Made me feel comfortable
Jul 17, 2020
My first visit, was for a consultation. Inviting and all questions answered.
Excited for my session.
Jul 11, 2020
Staff was very accommodating and attentive. It was my first time getting cool sculpting. Nicole explained and answered all my questions. She made me feel so comfortable. Highly recommend this place for anyone looking to have a unique and one of a kind spa experience. Top notch!!
Jun 10, 2020
Great explanation of the process
Jun 10, 2020
The staff were very friendly and provided so much information.
Mar 09, 2020
Jamie was excellent at everything!
Provided me constant information on the process, blankets, water, Hulu and a snack.
The office is very clean and comfortable.
Jamie was extremely professional and skilled in the application. She made my experience 100% positive. I'll be back again.
Thank you
Mar 06, 2020
Great experience. Friendly and knowledgeable staff.
Mar 06, 2020
Everyone was so welcoming and nice. Every procedure was well explained.
Feb 15, 2020
People is really friendly ans and nices
Feb 04, 2020
Professional yet friendly.
Representative (Nicole) was a good listener who also took her time to examine and explain,the process.