Why I like
Sheer Sculpt Coolsculpting
220 Wilmington West Chester Pike, #5
Chadds Ford , PA 19317
Get directions
484-842-1558
http://www.sheersculpt.com
Philadelphia's CoolSculpting Clinic. The amazing new CoolSculpting technology kills and removes stubborn fat from certain areas of your body. It is safe, non-surgical with no downtime.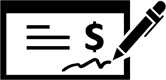 Read Reviews
Sep 19, 2022
Rebeca was very attentive to my needs and thoroughly explained every step of the procedure.
Sep 15, 2022
Very friendly and professional.
Sep 08, 2022
Professional
Jul 25, 2022
Friendly, knowledgeable staff. Place is clean. It was a
Pleasure to go there.
Jul 11, 2022
I haven't tried it yet, but the technician was very informative and made me feel at ease about the procedures. She didn't try to upscale me, she only addressed the areas I asked about. She was super sweet and good natured.
Jul 07, 2022
Outstanding service thanks again to Rebecca!
Jun 24, 2022
They were very thorough during the consultation. All of my questions were answered before I asked them, and I felt very comfortable.

May 16, 2022
Excellent customer service!!!
May 03, 2022
Rebecca is the absolute BEST!!!!! Kind, attentive, very thorough and a great listener!!!!!!
Mar 16, 2022
I had the best experience at SheerSculpt. Rebecca went above and beyond during my consultation and first treatment. She answered all of my question and made me feel so comfortable during the procedure! Would highly recommend :)
Mar 07, 2022
The staff was supportive, informative and warm! The office was clean and inviting.
Mar 05, 2022
Rebecca is outstanding! Professional, very knowledgeable and excellent customer service.
Feb 28, 2022
Very helpful, friendly and professional staff. I will definitely use their services in the future.
Feb 26, 2022
Rebecca was very knowledgeable and made the whole process very simple and comfortable.
Feb 21, 2022
I am always super-impressed by the staff. That are incredibly friendly and knowledgeable.
Jan 27, 2022
Best results ever - don't think twice if you are on the fence. Desiree is personable, professional & ensured a comfortable visit every time.
Jan 19, 2022
I see results
Dec 16, 2021
Excellent service and great staff!
Dec 07, 2021
I went to sheer sculpt in paoli and got 4 treatments done. Dez made me feel very comfortable and it ended up being a very pleasant experience. I was very nervous going in, but it was not what I anticipated, it was great!
Nov 26, 2021
Desirea was fantastic with her knowledge of the process. She helped walk me through exactly what to expect during the procedure and made sure I was comfortable the entire time. The facility was clean, warm, and welcoming and I felt extremely happy during the process. I would recommend this facility above any other due to the professionalism, knowledge, and amazing compassion shown.