Why I like
Sheer Sculpt Coolsculpting
220 Wilmington West Chester Pike, #5
Chadds Ford , PA 19317
Get directions
484-842-1558
http://www.sheersculpt.com
Philadelphia's CoolSculpting Clinic. The amazing new CoolSculpting technology kills and removes stubborn fat from certain areas of your body. It is safe, non-surgical with no downtime.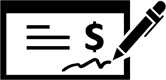 Read Reviews
Mar 18, 2019
Katie was super knowledgeable and friendly:)
Mar 14, 2019
Very educated
Clean atmosphere
Tech was really pleasant to speak with
Mar 13, 2019
FDA approved. Not invasive but effective.
Mar 07, 2019
I like the idea of it because it is non-invasive and hoping to see great results. Katie was awesome to consult with and answered all my questions.
Mar 01, 2019
Both the receptionist and Katie were very professional and friendly. I was able to get appointments that worked with my schedule without having to wait 2 months.
Feb 25, 2019
Customer service
Feb 13, 2019
I got botox. I love the people that work here. They are great
Feb 07, 2019
I wanted to try Sheer Sculpting because it was a non-invasive procedure which didnt require surgery.
Feb 02, 2019
They were very friendly and informative.
Jan 23, 2019
Because it's non invasive and has no down time , and i believe compounded with a healthy life style and exercise it can be affective
Nov 16, 2018
Katie was so personable and very knowledgeable. Her explanation of the process was concise and totally understandable! Although financially it would be very challenging for me, I am inspired to find a way to make it work! Thanks Katie!!
Nov 09, 2018
Katie is awesome. Very professional but very friendly.
Nov 06, 2018
Process was relatively painless and results were significant. The staff was infornative , professional and couteous.
Sep 18, 2018
My consult was great. Very friendly and informative staff.
Aug 27, 2018
Very welcoming and informative
Aug 16, 2018
I was truly impressed by Kate Russo (technician specialist)! She explained the procedure in great details. I'm definitely getting the procedure done!
Aug 15, 2018


Katie is a TRUE PROFESSIONAL in every aspect!Iam looking forward
as to have my procedure.
Aug 10, 2018

It is not invasive. My consultant was excellent.
Jul 18, 2018
It's nonsurgical without any downtime.
Jul 12, 2018
The results were amazing Katie was very friendly and knowledgeable and the rooms were very clean