Why I like
Bunker Hill Pediatric Dentistry
9742 Katy Freeway, Suite 500
Houston, TX 77055
Get directions
713-464-5437
http://www.bunkerhillpediatricdentistry.com

Welcome to Bunker Hill Pediatric Dentistry! Serving West Houston and Memorial areas, our personal practice philosophy is service, knowledge, and compassion. We are committed to providing the best in dental healthcare services for your child, creating a basis of keeping healthy, beautiful smiles over the course of their lifetime. Schedule your child's dental appointment today! 713-464-5437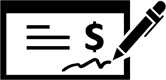 Read Reviews
Aug 08, 2022
Been bringing my kids here for some years now. They are great with kids
Apr 12, 2022
Muy buenos dentistas el trato son amables ,pacientes ,tanto como las dentistas y el personal, son muy amables tanto com las mamás y los pacientes .
Apr 05, 2022
Love this place!! I've been coming here since 2011 with my babies and now there 10 and 9. Love the interactions the assistant, hygienists have with my boys!! And Dr.luu is the best!! Love the care they provide!!
Apr 04, 2022
best place for my kids
Apr 01, 2022
Great and kind customer service! Very fast and efficient, the dentist was amazing and explained everything to detail! The staff is so friendly, been with them for over two years and its always a great experience!
Aug 30, 2021
I took my daughter to the Conroe office for a cleaning. First time there and the staff was awesome. Very friendly and helpful! My daughter ended up having a cavity and they were able to get her in to have it filled within 30 minutes of her appointment. I love Dr. Luu! She explained everything and made it very comfortable for my daughter. I would recommend this practice to everyone.
Aug 22, 2021
First appointment for my son and I don't know if I will be back there. The reception's staff was incredibly, friendly and helpful. The lady for the X-ray should have had more patience (to work for children she was rude) and finally the doctor was pretty good.
Note: waiting room needs to be cleaned, our appointment was 10:00am and the waiting room was dirty already.
Jun 16, 2021
We had the best experience here! The staff are kind and welcoming! They were also very professional and patient with us. We definitely plan to come back here and would recommend it to anybody looking for a pleasant experience!
Apr 28, 2021
Highly recommend this practice for parents. The office staff is extremely kind and understanding. I love that they give the kids gifts at the end of each visit to encourage them to come back. No complaints here!
Apr 15, 2021
(Translated by Google) Thanks to the wonderful Dr. Luu always with my children who are very active, and to the Cuban assistant who always translates for me, very affectionate and prepared, that is why they deserve all the stars.

(Original)
Gracias a la doctora Luu maravillosa siempre con mis niños que son bien activos, y a la asistente cubana que siempre me traduce ,muy cariñosa y preparada , por eso se merecen todas las estrellas.
Feb 01, 2021
Love the staff!!! Very GREAT with kids!!! Highly recommend!!! Thank y'all again!!!😊
Jan 06, 2021
I was super impressed with how fast the procedure was done. The staff was amazing and caring towards my child. I was in and out in no time.I will definitely be coming back to Bunker Hill Pediatrics Dentistry.
Dec 31, 2020
I absolutely loved this office. The staff is friendly and their service was quick. My daughter had no complaints and enjoyed using her lucky golden coin at the end of the visit.
Dec 18, 2020
So patient. My kids love coming here
!
Dec 18, 2020
The staff and doctor is very friendly and knowledge. My kids love to come here.
Dec 17, 2020
Thank u for helping my four old she didn't cry
Dec 16, 2020
Everyone is super friendly and caring. They were very helpful on making my daughter feel safe and comfortable, my daughter didn't cry at all.
Will definitely be continuing to come here .
Ohh and at the end the kids get a toy 😁
Dec 12, 2020
The staff is nice and so is the doctor. Dental hygienist is not my favorite. They can do better.
Dec 11, 2020
Excellent service...gratis staff
Dec 10, 2020
Professional and kind office. My children were patients here when they were little and we made sure to come back when we moved back to the area.