Why I like
Bunker Hill Pediatric Dentistry
9742 Katy Freeway, Suite 500
Houston, TX 77055
Get directions
713-464-5437
http://www.bunkerhillpediatricdentistry.com

Welcome to Bunker Hill Pediatric Dentistry! Serving West Houston and Memorial areas, our personal practice philosophy is service, knowledge, and compassion. We are committed to providing the best in dental healthcare services for your child, creating a basis of keeping healthy, beautiful smiles over the course of their lifetime. Schedule your child's dental appointment today! 713-464-5437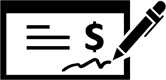 Read Reviews
Dec 28, 2018
Friendly, capable staff. Clean, bright facility. Little to no wait.
Oct 25, 2018
The staff here are always friendly & very patient with the kids! I love it!
Jun 27, 2018
I loved my experience with them!
They were quick to see me. And they worked with my situation.
My son had a tongue and lip tie and they lasered it the very next day after the evaluation.
Super nice staff and facility.
Jun 26, 2018
Very nice people. I always feel welcome there.
Jun 26, 2018
No waiting. Very friendly and capable staff. Dr. Luu explains things clearly and makes my child feel relaxed and comfortable.
May 19, 2018
Dr. Luu is so great with my kids, has patience and over the staff is great. Best office!
Apr 25, 2018
Very attentive & nice
Apr 17, 2018
Great staff and caring doctor!!
Apr 17, 2018
Staff is amazing he dentist actually takes her time to explain all the procedures in details. Strongly recommended dentist for kids!
Jan 06, 2018
My daughter has been coming here for the past 2 years. The staff have always been friendly professional and prompt as you can be taking care of younger patients.
Jan 04, 2018
I have three active boys. Every time we come in we don't have to wait for too long. We're called back quickly, and ALL the staff are friendly and welcoming. Thank you to all of ladies!
Dec 28, 2017
Friendly and quick service that is also quality care
Nov 17, 2017
I like it because they are so good with the kids, I also like the appointments remiders, and Dr Luu she is so awesome! everybody at the office are so kind!
Nov 16, 2017
The staff is very attentive with their patients. Making sure they explain to the parents the treatments and/or procedures that the patients needs. Also, scheduling an appointment is easy and they do make sure it works with your schedule.
Oct 07, 2017
Awesome friendly staff. Both my boys love them. Very happy experiences here.
Aug 24, 2017
It was a very good experience. Even tho is a little far for me is worth the driving. Every one was very nice.
Aug 17, 2017
My daughter looks forward to going to the dentist every six months and loves the way they treat her and how they always explain to her what they are doing while they clean her teeth.
Aug 15, 2017
Kids loved you guys!