Why I like
Direct Car Company
8914 Pagewood Ln. Suite A
Houston, TX 77063
Get directions
(832) 463-6497
https://www.directcarcompany.com/
Located in Houston, Direct Car Company is a pre-owned, late model dealer that provides customers with a complete automotive experience at competitive prices. Direct Car Company is dedicated to customer satisfaction and we have provided you with a map, as well as our address and phone number to help you find us easily. We are passionate about luxury cars and we are intent on sharing that passion with you when you purchase your new car from us. Come by today and test drive the car of your choice.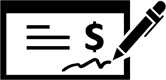 Read Reviews
Jul 05, 2019
the Receptionist Ivanna is PHENOMINAL. IF I COULD JUST GIVE HER 100 STARS, I WOULD. SHE WAS SOO HELPFUL, PROMPT, CARING, FRIENDLY, AND GENUINELY CARED. I EXPLAINED MY SH**** SITUATION, AND SHE TOLD ME "I UNDERSTAND, WHEN CAN YOU COME BY,"? I SAID FRIDAY. SHE SAID "ALRIGHT THEN, FRIDAY, YOU WILL DRIVE OFF OUR LOT IN THAT CAR YOU WANTED. I SPOKE WITH THE FINANCER AND DID NOT HAVE AS PLEASENT OF A CONVO. BUT IVAANA IS PHENOMINAL. I WAS SOO NERVOUS TO CALL GIVEN MY SITUATION, BUT SHE IMMEDIATELY MADE ME FEEL WELCOME. TO ALL LARGE BUSINESS OWNERS STEAL THIS WOMAN ASAP!!!!!!!!! JK LOL
Jun 29, 2019
Direct Car Company is Great!
Jun 28, 2019
This company can provide you with the highest quality car at great prices!
Jun 28, 2019
Test from Shervin
Jun 28, 2019
Jerome will help you get a car. They are great people to work with