Why I like
Kidzania Pediatric Dentistry & Orthodontics
26785 E. University Dr. Suite 200
Aubrey, TX 75068
Get directions
(940) 440-1694
https://kidzaniadental.com
Serving the children of Savannah, Little Elm, Aubrey, Frisco and surrounding areas, our office provides specialized dentistry and orthodontics in a warm, caring and child-friendly environment. As specialists, we are able to care for the unique dental needs of every child. We focus on preventive care to help each child grow a healthy smile that will last a lifetime.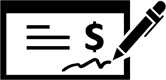 Read Reviews
Jul 16, 2018
Excellent experience. The staff and dentist will very well versed on how to handle my 3 yr old son for his first appointment. I definitely recommend this pediatric dentist office and we will be back!
May 21, 2018
We haven't been able to make it to the dentist in a while. The staff were unassuming and very supportive of helping us get up to date while keeping things within our budget. The environment was fun and friendly.
May 15, 2018
Very clean, staff all very friendly and helpful. Dr. Sam took me into to his office and spent time explaining what he found and the best route to go.

May 11, 2018
Great customer service! Dr. Sam is very knowledgeable and realistic. My kids actually enjoy going!
Apr 30, 2018
The staff is great with children. Dr. Sam is easy to speak with and he explains everything.
Apr 27, 2018
Fast and friendly service.
Apr 27, 2018
Cade loved Dr. Sam, Carol and Maria. We were in and out quickly. Dr. Sam was thorough and made sure to remind me of things to avoid eating to avoid cavities! Great experience all around. The office is beautiful and Moana playing in the waiting room was a nice touch.