Why I like
Gladstone Clinic
101 Park Pl #200
San Ramon, CA 94583
Get directions
(925) 837-6000
http://www.gladstoneclinic.com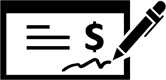 Read Reviews
Dec 14, 2018
ALWAYS THE VERY BEST EXPERIENCE AT A MEDICAL OFFICE.
DR. GLADSTONE AND HIS STAFF ARE TRULY THE BEST!!!
Dec 13, 2018
I always have a great experience when I go to Gladstones Clinic
Dec 11, 2018
Prompt and friendly. A great facility!
Dec 10, 2018
They are very professional and very knowledgeable. Outstanding!
Dec 07, 2018
I drive 45 minutes one way to see to Dr. Gladstone and staff. They are wonderful! I have had many skin procedures and always felt that I was in trusted and safe hands. Dr. Gladstone's work is impeccable and perfect. The staff is amazing.
Incredible service, highly professional, kind, gentle and caring.

Dec 06, 2018
Dr. Gladstone and his staff are very accommodating, friendly and top notch service.
Dr. Gladstone is dedicated to his craft. I would not hesitate to recommend him to family and friends.
Very easy access to office as well.
I love this clinic as I always get very good service! High Marks from me!
Nov 29, 2018
The best! Super people the moment you walk in the door.
Nov 27, 2018
Outstanding professional medicine. Flexible scheduling which helped me very much.
Nov 25, 2018
Dr. Gladstone is one of the best injectors in the east Bay Area. I'm never disappointed after seeing him.
Nov 22, 2018
Friendly and informative staff. Doctor Gladstone listens to concerns and explains thoroughly the procedure, even ones like botox and it's effects.
Nov 22, 2018
Very thorough exam. Always feel well cared for!!
Nov 22, 2018
I came in for my scheduled six month exam. My wait time was only a few minutes and I felt that that the exam was both thorough and informative. After having several past procedures, I am pleased with Dr. Gladstone's treatment and knowledge, and appreciate his competent friendly staff.
Nov 20, 2018
Dr. Gladstone is very knowledgeable and made me feel comfortable.
Nov 19, 2018
Dr. Gladstone and his staff are great in every way. I would highly recommend them to all of my friends and family.
Nov 14, 2018
My procedure started on time, all employees were friendly and helful.
Nov 12, 2018
Thank you to Dr. Gladstone and his team for giving me the high quality service. From the staff at the front desk, to the assistants that are a part of the procedures, they are very friendly and answer all my questions.
Nov 09, 2018
I had to schedule an appointment for a growth on my hand and overall exam. All were done with professionalism as well as helpful personal interaction.
Nov 09, 2018
Although I am undoubtedly favorable to one of your associates ;), I found the entire staff to be warm and welcoming!
I forgot to mention that I've had at least ten excisions/surgeries, including Mohs, over the last 30 years with my fair Irish skin and poor protection. I can't believe I haven't met Dr. Gladstone before yesterday! I feel like I've seen everyone on the 680 corridor! Insurance has a way of dictating. I'm certainly happy that our paths have crossed and I hope I can come back soon for additional "improvements."
Thank you!
Nov 08, 2018
Dr Gladstone was very thorough and professional and he explained everything so that I understood.
Nov 08, 2018
I emailed my interest in cool sculpting online and received a call within 24 hours from Mercedes. We talked about the procedure and since I had an interest in cool sculpting, we made an initial appointment to see if I was a good candidate.
At my initial appointment, I met with Mercedes and she went over the cool sculpting procedure thoroughly with me. She went over expectations of the procedure according to my body. We discussed that cool sculpting is a method to use as a toning not a weight loss procedure. We discussed how my clothes will fit better and how I need to exercise and eat healthy to continue to feel good about my body to get the best out of the cool sculpting procedure. I met Dr. Gladstone and we discussed the procedure in more depth. Mercedes took into consideration my busy schedule and we discussed the price and the best time to schedule my appointment. I feel confident in the both Dr. Gladstone and Mercedes ability to give me the best care in helping me feel great about my body and my decision to have cool sculpting done. I look forward to working with your office in helping me feel great about my body and the different procedures available to help me get to where I want to be. Thank you Mercedes!