Why I like
Gladstone Clinic
101 Park Pl #200
San Ramon, CA 94583
Get directions
(925) 837-6000
http://www.gladstoneclinic.com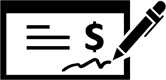 Read Reviews
Jan 13, 2022
Dr. Gladstone, and his staff, are simply the best! Kind, compassionate, professional, knowledgeable, friendly... all of the things that make it the ONLY place to go, for the best dermatology treatment ever!
Jan 12, 2022
Dr. Gladstone made me feel so comfortable, He was patient and very thorough. He is excellent at what he does!
Dec 28, 2021
Very satisfied with the service!
Dec 16, 2021
Overall it was very good!
Dec 11, 2021
Knowledgeable doctors who listen carefully and prescribed the right thing. One thing I particularly liked was providing some additional information to take care of the skin, often ignored by many facilities.
Dec 08, 2021
I've always gone to see Dr. Gladstone for my dermatology and elective surgery needs, because he is thorough, professional, knowledgeable and kind! HIGHLY RECOMMENDED!
Dec 08, 2021
Dr. Gladstone is awesome. He is thorough, to the point, a perfectionist, and has a pleasant manner. I feel cared for.
Dec 05, 2021
I always feel like I have the best care with Dr. Gladstone & his staff. Highly recommend to friends and family!!!!
Dec 05, 2021
Always feel like I have the best care when I visit this office. I give Dr. Gladstone & the staff an A+!!!!!
Dec 03, 2021
The best
So glad I found him

Nov 12, 2021
Wonderful experience. Nice office and great service, staff was very professional. I'm very satisfied with my results so far- will definitely book again in the future.
Nov 12, 2021
I contacted Gladstone Clinic for an emergency appointment for what appeared to be a melanoma. The staff got me in quick. Dr. Gladstone was absolutely wonderful. He reviewed my pertinent history, did an examination, provided an immediate diagnosis, and explained his conclusions in laymen's terms, all while exhibiting a most calming, personable demeanor. I am very fortunate to have found this office!
Nov 09, 2021
Very pleased with my visit to Gladstone clinic and meeting physicians assistant Gerba she was both professional and friendly
Nov 05, 2021
Have had this procedure done several times, although I have high pain tolerance and in the past had only been provided with ice to alleviate some discomfort of the procedure, Dr. Gladstone suggested and administered dental block (which in itself did not cause any pain) and amazingly and thankfully took away all the discomfort. Dr. Gladstone gave follow-up instructions never given to me previously by anyone which I found extremely important and very helpful.
Oct 29, 2021
Dr. Gladstone is the best! I have been coming to the Gladstone Clinic for almost 5 years now. I love coming back for my regular anti aging procedure.
Oct 28, 2021
This was my second basal cell carcinoma on my face and the last experience, not from this doctor, left me terrified of looking hideous after the procedure. Dr Gladstone was amazing. I am relieved and elated with the results. You cannot tell that anything was done! No scarring, no redness, no ugly contouring…what a relief
Oct 14, 2021
Excellent communication with Doctor and Staff, in an upstat environment.
Oct 13, 2021
Always on time, very skilled professional and always personable
Oct 09, 2021
Courteous and they took time with me to explain why they did the procedure that was .done
Sep 29, 2021
Always a lovely experience visiting this office. Staff is friendly and helpful! Dr. Gladstone is the best!