Why I like
Gladstone Clinic
101 Park Pl #200
San Ramon, CA 94583
Get directions
(925) 837-6000
http://www.gladstoneclinic.com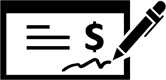 Read Reviews
Aug 13, 2020
It was efficient and through. I did not have to wait, the safety measures were reassuring, and the issues I had were addressed. I was very satisfied.
Aug 13, 2020
Honestly, this clinic is my go to! I trust the staff and all of the services offered. The office is so clean and professional. Krystal is thr absolute BEST!
Aug 12, 2020
What I liked about Dr Gladstone is he was aware about my concerns and he didn't waste the Bellafill filler. He stopped and kept asking which I think is really important because it permanent. I am happy with my overall visit. I hope I see my full results with more time!
Aug 12, 2020
Love Gladstone clinic. couldn't be a better experience.
Aug 12, 2020
Everyone here is very professional and nice. My appointments are on time. Dr. Gladstone takes his time and listens to your concerns. I've had two cosmetic procedures and I would definitely recommend him to my friends.
Aug 08, 2020
Our visit was wonderful as always! The office is immaculate and the staff warm and friendly! I would absolutely recommend this office to friends and family.
Aug 05, 2020
First visit and very satisfied.
Aug 05, 2020
Dr . Krystal Sun is very experienced. She quickly identified the skin issue on my daughter's eyebrow, and prescribed two medicine. My daughter said it worked immediately after the first use. Her eyebrow does not feel itchy anymore. Thanks!
Jul 31, 2020
Called and got appointment next day very clean office care very thorough for cancer screening. All the way down to my toes! Took care of problem areas immediately great bedside manner. I put a good review on Nextdoor!
Jul 29, 2020
As always Krystal professionally dealt with my skin cancer while providing a comforting environment yesterday 7/14/20!
Jul 28, 2020
Ask for Krystal, she is very knowledgeable and knows the face anatomy well. She is also very professional and fast.
Jul 28, 2020
Fast and painless ;-)
Jul 27, 2020
As always, my visit was great. Dr. Gladstone and staff are friendly and efficient. 🤗
Jul 26, 2020
First Class Service,, knowledgeable and accommodating
Jul 24, 2020
Ron and the staff were excellent. I cannot wait until some of the services in San Ramon are available in Manteca.
Jul 22, 2020
As always, my visit was great. Dr. Gladstone and staff are friendly and efficient. 🤗
Jul 17, 2020
Beautiful, spotless office, nice staff , professional doctor .
Jul 16, 2020
Dr. Gladstone is excellent (I've had a lot of experience with skin cancers). And the staff are all knowledgeable, helpful and responsive. I highly recommend the Gladstone Clinic.