Why I like
Gladstone Clinic
101 Park Pl #200
San Ramon, CA 94583
Get directions
(925) 837-6000
http://www.gladstoneclinic.com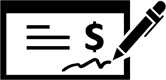 Read Reviews
Jul 12, 2019
Excellent in all respects!
Jul 11, 2019
I was very satisfied, the staff was very friendly and very informational. I would recommend to family and friends.
Jul 11, 2019
Arrived for my appointment and was greeted with a friendly smile at check in, I was brought into my room promptly, Dr Gladstone came in and is always professional and friendly.
Took care of my issue and listened to me. Always feel very comfortable and up to date on any questions I might have.
Jul 11, 2019
Care and friendliness was top-notch.
Jul 10, 2019
Professional, great experience ,would recommend Dr. Gladstone and staff!💕
Jul 10, 2019
Very caring doctor and staff
Jul 10, 2019
Very thorough exam - caring Doctor and staff - easy to get appointments. Short waiting time - if longer waiting time I understand that Doctor Gladstone is giving other patients the extra time they need.
Jul 10, 2019
Fantastic service! Hands down the best I have experienced in NorCal!
Jul 03, 2019
Awesome experience at your clinic. Will definitely be back!
Jul 02, 2019
Dr. Gladstone is very personable and professional , he has a friendly and well trained staff working with him . the surroundings are comfortable and the treats are a nice touch.
Jun 27, 2019
Anna is absolutely amazing.
Jun 27, 2019
My appointment was on time and Dr. Gladstone and staff
were thoughtful and helpful.
Jun 26, 2019
Dr. Gladstone is always friendly and welcoming, even though I visit just 1x a year! His welcome makes me feel at ease and that he cares about his patients. He checks my skin thoroughly and makes helpful recommendations when needed! Great doctor, as I am a previous Mary Hartman patient!
Jun 25, 2019
Dr. Gladstone listens to my concerns, and gives me great feedback on what he believes is the best possible course to achieve my desired results. I left feeling very well informed and was very happy with my procedure.
Jun 25, 2019
Crystal was very professional and helpful, I was very relaxed and confident with her expertise
and guidance with all my questions and concerns as well as comforted by the examination to go further then just
what my initial concerns were...++ :)
Jun 23, 2019
always a pleasure coming here. Staff is helpful and efficient, Dr.Gladstone is atop not and sincere and caring professional
Jun 21, 2019
Pleasant, professional, knowledgeable staff with clean and comfortable facilities along with caring Doctor Gladstone. Absolutely satisfied.
Jun 20, 2019
Productive appt. I was particularly pleased that the recommended course of action did not start w/most expensive procedure. While there was no definitive diagnosis, the steps to a positive outcome appeared reasonable and I have comfort in knowing I have a path of treatment.

Professional and comforting at the same time. Much appreciated-
Jun 15, 2019
Anna is the best! She takes pride in her work and is a definite Asset!!