Why I like
Gladstone Clinic
101 Park Pl #200
San Ramon, CA 94583
Get directions
(925) 837-6000
http://www.gladstoneclinic.com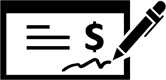 Read Reviews
Feb 07, 2019
Everything was perfect.


Feb 05, 2019
I have always felt welcomed and treated with professionalism and care; I am not the type to want to do a lot of "cosmetic improvement" but it's important to me to be valued as a customer. I am considering doing my leg veins and would feel very confident in the care I receive at Gladstone Clinic.
Jan 24, 2019
On time.....friendly staff
Jan 16, 2019
Got taken on time. Very efficient and friendly.
Jan 11, 2019
On time and professional
Jan 11, 2019
I had another great experience at Gladstone Clinic! I had 110 units of Dysport injected by the Doctor who is so very nice and professional. Their prices are very fair. The office staff is very professional, friendly and accommodating. I will be back!
Jan 11, 2019
Had a great experience at Gladstone Clinic! I will definitely be back for other services. Thank you!
Jan 11, 2019
This was my first appointment. I appreciated being seen on time and the efficient service I received. Dr. Gladstone was able to address all of my concerns and suggested some things I should be doing to improve my skin health.
Jan 09, 2019
Everyone is great. I wish all my doctors would keep on top of things like Dr Gladstone.
He's always straight forward and answers any questions you might have. Very professional but super friendly environment.
Five Stars.
Jan 08, 2019
Dr. Gladstone and his staff are so nice and friendly; he takes the time to understand what kind of results his patient is hoping to achieve. He gave me some good advice for future anti-aging treatments to consider. I had Botox injections done for this appointment; got a lovely brow lift that looks perfectly natural, he's a magician with the needle! I'm so pleased with the results. I'm looking forward to returning to the Gladstone Clinic for my next treatment.
Jan 03, 2019
The Doctor is a professional and truly cares about his patience. Highest praise I can provide.
Jan 03, 2019
Wonderful !!!!
Dec 28, 2018
OUTSTANDING service and wonderful results!!!
Dec 28, 2018
Doctor and Assistant are great!
Dec 21, 2018
The people are very nice and they know there business
Dec 20, 2018
Excellent, as usual.
Dec 19, 2018
Timely, professional, really helpful and exceeded my expectation
Dec 18, 2018
Impressive. Began on time and the procedure went as anticipated and as it was explained in advance. Attractive office. Staff friendly. Grateful for Dr. Gladstone's skill and care.
Dec 14, 2018
ALWAYS THE VERY BEST EXPERIENCE AT A MEDICAL OFFICE.
DR. GLADSTONE AND HIS STAFF ARE TRULY THE BEST!!!