Why I like
Gladstone Clinic
101 Park Pl #200
San Ramon, CA 94583
Get directions
(925) 837-6000
http://www.gladstoneclinic.com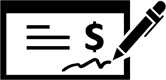 Read Reviews
Sep 21, 2018
Anna was very sweet, and my experience was the best yet with an esthetician!
Sep 12, 2018
Mercedez was very informative and amiable. I am seriously considering the coolsculpting at Gladstone clinic after yesterday's consultation with Mercedez and Dr. Gladstone.

Sep 11, 2018
I had an excellent experience for my first
visit with Hays Gladstone. The office is
beautiful, the staff is friendly and helpful and
Hays is very warm and professional.
Sep 07, 2018
Professional - caring - thourough skin check.
Sep 04, 2018
Nice and fast. Friendly staff.
Sep 03, 2018
My second visit here. Dr. Gladstone is super. His staff is very friendly. I will return again.
Aug 31, 2018
Nice staff, nice doctor. I did not feel like I was being rushed by anyone, including the doctor who answered all of my questions. He was honest with his assessment and I didn't feel like he was just trying to make a buck.
Aug 31, 2018
I appreciate the promptness of being greeted, registered, and being seen by the Dr., as well as the friendliness of all the staff.
Aug 30, 2018
Review of proposed procedures to clearly understand implications and recovery time. Dr. Gladstone readily available to discuss at great length to ensure complete understanding.
Aug 23, 2018
I think Dr. Gladstone is an excellent doctor and feel priviledged to have found him. I also genuinely like him.
Aug 21, 2018
Everyone was very nice & made me feel comfortable with my procedure.
Aug 20, 2018
Very easy and efficient. Dr very kind and professional along with staff
Aug 17, 2018
Staff was very courteous and comforting to the process.
Aug 17, 2018
I came to Gladstone Clinic for a Cool Sculpting consultation. Both Dr. Gladstone and one of his assistants, Ana, helped me understand what I could expect during the Cool Sculpting and afterwards. They were very thorough. I was provided with a folder with my quote and additional information.
Aug 16, 2018
got me in quickly (and on time) ... got me out quickly ... took care of my skin condition wonderfully ... called in my prescription to CVS & it was ready when I got there. Couldn't have been a better experience. And the entire staff is sooooo nice!
Aug 13, 2018
Punctual, fast, personable,
Aug 05, 2018
Everyone at Gladstone clinic is super professional and friendly! From the receptionist at the front to the staff in back. Always timely and great consultation with Dr. Gladstone! My Botox is amazing! Thanks again!
Aug 03, 2018
From the moment I stepped into the office I was greeted with the friendly front desk person who scheduled my consultation. She gave me literature in regards to the procedure I wanted which was cool sculpting and paperwork that I would need to fill out prior to my scheduled appointment.
When I arrived to my appointment I met with Mercedes. She was very friendly and formative I asked a lot of questions she answered all of them Honestly. And felt very comfortable . When I met Dr. Gladstone he was also very friendly very informative gave me options other than cool sculpting to consider.
I went ahead and booked my appointment for my procedure I am very excited and can't wait to see the results.
Thank you for making my first experience very pleasant.
Aug 01, 2018
I needed to find a competent, thorough Doctor for Mohs surgery to remove skin cancer. I was impressed with Dr Gladstone's resume and gave him my trust. After experiencing his calm thorough and kind service, I became his patient from then on and will not switch. He runs a clean modern clinic with a happy helpful staff. He takes his time explaining everything and makes sure I understand my situation and possible treatments. Having worked on ambulances as a firefighter for thirty years I've interacted with hundreds of Doctors and Hayes is one of a kind.