Why I like
Gladstone Clinic
101 Park Pl #200
San Ramon, CA 94583
Get directions
(925) 837-6000
http://www.gladstoneclinic.com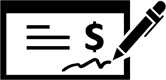 Read Reviews
Aug 17, 2018
Staff was very courteous and comforting to the process.
Aug 17, 2018
I came to Gladstone Clinic for a Cool Sculpting consultation. Both Dr. Gladstone and one of his assistants, Ana, helped me understand what I could expect during the Cool Sculpting and afterwards. They were very thorough. I was provided with a folder with my quote and additional information.
Aug 16, 2018
got me in quickly (and on time) ... got me out quickly ... took care of my skin condition wonderfully ... called in my prescription to CVS & it was ready when I got there. Couldn't have been a better experience. And the entire staff is sooooo nice!
Aug 13, 2018
Punctual, fast, personable,
Aug 05, 2018
Everyone at Gladstone clinic is super professional and friendly! From the receptionist at the front to the staff in back. Always timely and great consultation with Dr. Gladstone! My Botox is amazing! Thanks again!
Aug 03, 2018
From the moment I stepped into the office I was greeted with the friendly front desk person who scheduled my consultation. She gave me literature in regards to the procedure I wanted which was cool sculpting and paperwork that I would need to fill out prior to my scheduled appointment.
When I arrived to my appointment I met with Mercedes. She was very friendly and formative I asked a lot of questions she answered all of them Honestly. And felt very comfortable . When I met Dr. Gladstone he was also very friendly very informative gave me options other than cool sculpting to consider.
I went ahead and booked my appointment for my procedure I am very excited and can't wait to see the results.
Thank you for making my first experience very pleasant.
Aug 01, 2018
I needed to find a competent, thorough Doctor for Mohs surgery to remove skin cancer. I was impressed with Dr Gladstone's resume and gave him my trust. After experiencing his calm thorough and kind service, I became his patient from then on and will not switch. He runs a clean modern clinic with a happy helpful staff. He takes his time explaining everything and makes sure I understand my situation and possible treatments. Having worked on ambulances as a firefighter for thirty years I've interacted with hundreds of Doctors and Hayes is one of a kind.
Jul 28, 2018
Great experience, great team, and great service. Everything was explained clearly, and most of all, I never felt rushed. Mercedes is awesome!
Jul 26, 2018
Routine checkup... always greeted with a smile & pleasant acknowledgement. Professional office staff & assisting medical professionals. Dr. Gladstone is generally interested and is sincere about his clients and practice. Very thorough & always professional. I would highly recommend him and his staff!
Jul 23, 2018
I saw Anna, LE who always does a tremendous job, doing what she does best; facial treatment 😊❣️

My friends who have come to see her are beyond happy with their facial treatment results!

My friends and will keep coming back for more! Great price with the best results❣️
Jul 18, 2018
My six month review of my face and upper body went very smoothly and was handled by Dr. Gladstone, who explained in detail what he found. There was virtually no waiting. I am very pleased with my association with the Gladstone Clinic.
Jul 13, 2018
Outstanding, professional, friendly service.

Jul 11, 2018
I came in for my yearly check up. Doctor and staff were very attentive and thorough. Several skin iregularies were swiftly and painlessly addressed. A follow up is pending regarding biopsies. All in all a good experience.
Jun 27, 2018
Great staff, welcoming vibe and very prompt... Top notch experience!
Jun 27, 2018
I come every year to have Dr. Gladstone check my skin. He is always very thorough and informative. He usually teaches me something new each visit, whether it is a new sunscreen or information about the best sun protection.

Jun 26, 2018
Everyone at Dr. Gladstone's office is friendly and knowledgeable. From the front office to the back office they all make me feel special and they always know my name. Anna, Mercedes, Lauren, Nicole, Lucia and Kat are all great people. Lastly Dr. Gladstone is very patient and understanding, he really cares about you as a patient and a person. That's why I will keep going back!
Jun 18, 2018
Came in for an annual skin check. Dr. Gladstone and the entire staff are friendly, informative, and very personable. They make their patients feel at ease.
Jun 14, 2018
Very welcoming staff and great service.
Jun 13, 2018
ALWAYS! wonderful...The BEST!
Jun 08, 2018
Excellent staff - I love how Dr. Gladstone and everyone there are so down to earth, regular people! I've been to other clinics where I felt like I was just another patient, but this place is very different. They really care about patients here!