Why I like
Gladstone Clinic
101 Park Pl #200
San Ramon, CA 94583
Get directions
(925) 837-6000
http://www.gladstoneclinic.com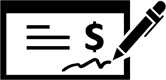 Read Reviews
Feb 25, 2020
It was fine. My questions were answered and the whole procedure took 2 hours, start to finish.
Feb 25, 2020
Seemed thorough and competent as far as a layman could tell on first exposure. Definitely was personable
Feb 23, 2020
Fantastic staff all around! They were friendly, educated me on options and what's possible both positive and negative. I felt really safe in their hands and have had a great result. I look brighter, younger, and still naturally me.
Feb 21, 2020
I had 2 cysts removed. Everything wet well. Everyone was friendly and professional
Feb 21, 2020
Very good! Customer service - excellent. Dr. Gladstone and staff are very friendly and my skin exam was very thorough.
Feb 21, 2020
Very friendly staff, all questions and concerns addressed
Feb 21, 2020
Great doctor and staff! I had real confidence in the doctor.
Feb 20, 2020
Professional staff invested in my well being
Feb 20, 2020
The office staff was friendly and the entire office environment was clean. The physician assistant (Sun Pak) provided exemplary service.
Feb 14, 2020
Very thorough skin examination. Answered all my question, and staff was friendly and competent.
Feb 14, 2020
Doctor took the time to go over several options!
Feb 14, 2020
Exam for body check for cancerous growths
Feb 13, 2020
Staff and Dr Gladstone were very kind and professional.
Feb 13, 2020
Very professional. Very kind polite knowledgeable. It was very pleasant considering the stress of possibly having skin cancer etc. I highly recommend going to that office and doctor to anyone.
Feb 09, 2020
Krystal was great very knowledgeable and did a great job with my dysport placement! I had a vertical line in my lip that I was told By other Places had to be filled to go away! she put dysport above and the wrinkle is gone! Will definitely come to see her again!!
Feb 08, 2020
Professional, courteous staff.
Feb 07, 2020
Very professional and in my estimation very competent. At the same time I felt Krystal Sun really, really cared for me as a human being, not just as a patient, and wanted to do her best. Highly recommended.
Nicholas Nirgiotis
Feb 07, 2020
I received attentive service and excellent medical treatment. All staff is professional and caring. I appreciate the great service I receive there.
Feb 06, 2020
My experience with the Gladstone Clinic was very pleasant and welcoming. Dr. Gladstone made me feel comfortable and he was very attentive and patient with my questions.
Sadly my previous doctor passed away unexpectedly a few years ago and I hadn't found any doctor I was pleased with until
Dr. Gladstone. Your search for a good doctor will be over once you meet Dr. Gladstone.
Feb 05, 2020
No waiting for this appointment and usual good visit with Dr Gladstone. He is very thorough and very nice.