Why I like
Gladstone Clinic
101 Park Pl #200
San Ramon, CA 94583
Get directions
(925) 837-6000
http://www.gladstoneclinic.com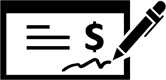 Read Reviews
Jul 21, 2021
One of the best clinics I've been to and so happy that I went! Friendly staff and amazing doctor! You will most certainly exceeded my expectations! I will recommend you to family and friends!

Thank you!
Jul 02, 2021
I am confident Dr. Gladstone will notice and treat any skin cancers or conditions which need treatment. I have been a patient for several years, always with good experiences.
Jul 02, 2021
Very thorough pre-cancer body scan, 2 of which spots were treated immediately. The staff was also excellent and friendly.
Jun 30, 2021
My appointment was a very positive experience.
Jun 23, 2021
I found Dr Gladstone on Groupon and went in for lip filler. I was so happy with the results that I was in the next day for cheek filler. Dr Gladstone has done my lips, cheeks and smile lines and I highly recommend him to anyone looking to improve their appearance without looking "fake"
Jun 16, 2021
First appt. with Diem, PA, for Botox and Juviderm. I asked for a natural look and that's exactly what I got. She is a good listener and explained her process as she made the injections. She is a sculptor so her approach is different. The results are excellent. I've received so many compliments on how young I look. Diem is a true artist.
Jun 05, 2021
My commute to the Gladstone Clinic Is approximately 35 miles and I enjoy the Crow Canyon route immensely. There is no distance I wouldn't travel to see Dr. Gladstone.
He is the very best there is. I always look forward to my visit because I know I am very lucky To have been referred to Dr. Gladstone by Dr. Richard Barrick.
. The office is attractive and welcoming as is the staff.
May 21, 2021
High quality professional care delivered in a seamless and sensitive manner . The fact that records of previous visits being maintained contributes to a wholistic practice
May 21, 2021
High quality personal care delivered with professional excellence . Records of previous treatments are discussed and maintained which contribute to a seamless process.
May 15, 2021
I really appreciated the honesty instead of being given false hope in order to make a sale.
I would trust Gladstone with any future needs I might have because of it.
May 06, 2021
Dr. Gladstone is professional, kind and talented!
May 01, 2021
I have had moles removed and fillers done by Diem. My first visit she spotted a suspicious mole. I went back to my medical provider and sure enough , cancer. On top of that, I am 1.5 days post lip filler and I have no bruising!! NONE, just a bit of redness. Thank you Gladstone !
Apr 24, 2021
This is one of the best MD experiences I have had in any medical area. The reception partners are top rate and are always so welcoming and kind (I'm not the easiest of patients). Dr. Gladstone is amazing, and my face has never looked better. I am in the middle of some on-going work and maintenance and I could not recommend anyone or anywhere more highly!
Apr 23, 2021
Dr. Gladstone is the best!
He listens attentively, never rushes you when you have questions, and always is very polite and caring.I am extremely pleased with the care I have received from him. Special thank you to Katerina, one of Dr. Gladstone's assistants, she always goes out of her way to make a special effort to work with your budget and schedule. I am truly happy with Dr. Gladstone and his staff.
Apr 15, 2021
Everyone at Gladstone clinic is very pleasant and helpful. But doctor Gladstone is fantastic! I feel very confident I'm receiving the best care during my appointments. He never makes me feel rushed, always listens, and he's very thorough in his exam.
Apr 06, 2021
I just completed a review.
Mar 31, 2021
I eagerly went to my appointment for a consultation and, albeit quite disappointed, was advised I was not a good candidate for this procedure. I sing praises to Dr Gladstone and amazing staff for their integrity, decency, honesty and forthrightness!
Mar 27, 2021
I was truly impressed with Dr. Gladstone and staff. They acted like they really cared and made sure all my questions were answered before I left. When recommending a skin-care product, they were honest enough to let me know I could get it elsewhere for a lower price. I love the honesty! Gladstone is now my new derm clinic!