Why I like
Center for Dermatology - Fremont
2557 Mowry Avenue, Suite 25
Fremont, CA 94538
Get directions
(510) 797-4111
https://www.centerforderm.com/
As one of the longest established and largest dermatology practices in Northern California, we have been providing quality medical and cosmetic services for more than four decades. We serve residents throughout the Bay Area and beyond with two offices conveniently located in Fremont and Milpitas.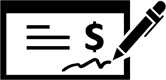 Read Reviews
Nov 18, 2022
Friendly staff, not a long wait time
Nov 17, 2022
Dr Daily started our appointment with the best bedside manner, approachable, explained things to me and answered all my questions.
Nov 09, 2022
Dr. Dhawan has been my dermatologist for the past 3 and is one of the best practitioners in his field. Everything here is done with care and prices are very fair. My skin has improved tremendously from a combination of different treatments for my acne scarring suffered as a teen.Moreover all the front desk people and nurses have been spectacularly helpful. Thanks Center for Derm! You are unmatched:)
Oct 19, 2022
Wait was a little longer than expected but otherwise ok.
Oct 14, 2022
I just love this Doctor's office! They are thoughtful, professional, and experts at what they do. So glad I found them!
Oct 02, 2022
Dr Dhawan has always helped our family with immediately getting to the root of the problem and attacking it aggressively. He is one of the best dermatologists I know in the bay area - thank you!
Sep 29, 2022
As always, the staff is friendly, efficient, and professional.
Sep 17, 2022
Painless fast and eficiente. Also very friendly and thoughtful
Sep 10, 2022
I find the doctor who has been following my care is very competent and caring.
Sep 08, 2022
Very friendly and professional people
Aug 01, 2022
I was taken to a room within a couple minutes of my 9:00 appointment time. Friendly greetings when I entered the office. Dr. Chang is kind, friendly and thorough. Thank you, all.
Jul 27, 2022
I gave 4 stars because of the doctor. She is so caring and empathetic. I see that she really cares about my concern. I am glad she is my doctor.
However, the people in front…is another story. They are not friendly. They are not helpful. They are not considerate😔
Jul 27, 2022
This clinic seems like always very busy, we walked in to make appointment, phone are ringing in the background for the entire time (about 5 or 7 minutes) but no one answered while the front desk clerk are taking in our information and insurance.

Only available opening for our visit will be two months out. You need to pack lots patience to visit this clinic, but I hope the Doctor are amazing here! And it should be,otherwise why they always so busy!
Jul 22, 2022
Great service 👏
Jul 21, 2022
Dr. Shurong Chang is a very observant doctor. I appreciated.
Jul 12, 2022
They are usually running late and it is very difficult to get an appointment. Practitioners appear rushed. It is good care if you are willing to wait.
Jul 08, 2022
Dr Dhawan and his staff is always courteous, kind, highly motivated and friendly. I trust his expertise and can highly recommend him to anyone.
Jun 24, 2022
They were on time, efficient and very kind which I find the most important. They listened to my concerns and adressed them.
Jun 15, 2022
It's safe , questions are answered and they are able to help resolve matters containing to your needs.
Jun 15, 2022
I was treated kindly and had a great outcome. The staff and treatment for my skin condition was great.