Why I like
Center for Dermatology - Fremont
2557 Mowry Avenue, Suite 25
Fremont, CA 94538
Get directions
(510) 797-4111
https://www.centerforderm.com/
As one of the longest established and largest dermatology practices in Northern California, we have been providing quality medical and cosmetic services for more than four decades. We serve residents throughout the Bay Area and beyond with two offices conveniently located in Fremont and Milpitas.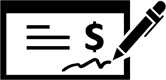 Read Reviews
Jul 24, 2021
i go to Fremont location
Jul 22, 2021
Dr. Dahwan is the perfect mix of personable and professional. He is prompt and on schedule, and never makes you feel like he's rushing. Dr. Dhawan is truly a great doctor.
Jul 22, 2021

Everyone is very polite and caring. Staff is professional yet personable.
Jul 20, 2021
This review is for Norma. I had a prescription from the doctor from this office. The insurance did not covered it initially, Norma went out of her way and reach out to the insurance company and got my medication approved.
Jul 17, 2021
Great care, on time.
Jul 17, 2021
Patrizia Visconti is amazing! My family and I have been seeing her for 4 years now. Every time we go we are greeted by Leslie, Patrizia's assistant. Both of them are a Dynamic Duo.

Patrizia is attentive, passionate about her patients, always listen to how you feel, and we go home feeling truly happy. No doubt that we found the best care. The worries we have prior to seeing her are gone once we leave her office. Our family was treated for skin problems (rosacea and eczema), hair loss, moles/warts that might have to be checked on, and anything really.

We would highly recommend seeing her for anything. She puts 100% in making sure her patients are treated well, and feel like family. You will 100% feel welcomed, heard, and given the best treatment.
Jul 16, 2021
Dr Dhawan is very informative and attentive to my concerns.
Jul 16, 2021
I like because the people are very friendly
Jul 16, 2021
I have received excellent professional care from Dr. Dhawan for 20 years for sun-damaged skin and skin cancer. Easy to talk to, answers all questions.
Jul 16, 2021
For 20 years I have received excellent care from Dr. Dhawan for sun-damaged skin and skin cancer. They are easy to speak to, and very professional and competent.
Jul 16, 2021
My family and I have been patients for over 25 years. Dr. Dhawan is a very caring and dedicated physician. I have been recommending this practice for years.
Jul 15, 2021
It's unity , professional .
Jul 14, 2021
This Medical Group is helping me. Dr. Chang listens and has been very supportive. everyone there is very nice & professional
Jul 10, 2021
The location is very easy to find. The staffs are very good.
Jul 09, 2021
The staff is friendly and professional and Olivia is great!
Jul 08, 2021
Because everyone is very professional and caring.
The treatment works wonders for my skin

Jul 03, 2021
They are friendly, well organized, I felt good when I left.
Jul 01, 2021
My family and l have been cared for at clinic for years
Jul 01, 2021
Because they have great serves and they are friendly to there patients
Jul 01, 2021
They always make their Patient welcomed and comfortable and you don't wait that long Either