Why I like
Safe Money with Scott Mann
1717 Saint James Pl, #365
Houston, TX 77056
Get directions
(713) 386-5307
http://safemoneywithscottmann.com
info@safemoneywithscottmann.com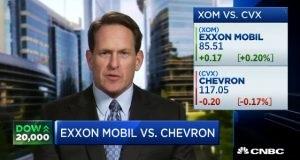 For over 20 years, Scott Mann has been helping clients, across the country, to protect, and take control of their financial futures, through guaranteed income, and rising income to combat the inflation that's well on the way, while still providing a financial legacy for their families. As Principal of Mann Wealth, in Houston, TX, it was natural progression for him to take to the airwaves as a financial radio show host, also appearing on FOX and CNBC. In addition to the four Key factors toward retirement success: Risk tolerance, Time horizon, Income needs and utilizing the proper mix of different investment vehicles, Scott has found that most baby boomers have questions about claiming their social security benefits. Learn about the Five Social Security Traps.
In addition to holding a State Of Texas Life Insurance License, Scott has also received the following financial planning training, and completed, through the College for Financial Planning and Texas A&M University.
• Certified Financial Planning I: Financial Planning and Insurance
• Certified Financial Planning II: Investment Planning
• Certified Financial Planning III: Income Tax Planning
• Certified Financial Planning IV: Retirement Planning and Employee Benefits
• Certified Financial Planning V: Estate Planning
• Certified Financial Planning VI: Plan Presentation
Read Reviews
Sep 20, 2018
I like my money safe only regret is I did not start sooner
Sep 18, 2018
Scott was easy to talk with and very friendly. He is a professional and make a client feel comfortable. he explained in detail the process and actions were timely with appropriate follow up. I am very pleased.

He had a great product and superior service.
Aug 30, 2018
Scott is open, energetic, listens to my needs, explains things well, and provides sound advice. I am reassured about what is happening to the funds that are in his care.
Aug 16, 2018
Scott takes time to explain what his recommendations are and options that match the time frame to reach goals. We were a little later than we should have been to move on a retirement plan however we were OK and Scott enabled us to reach a solution that provided us a comfortable retirement income stream and investment management that we are comfortable with.
Aug 16, 2018
With global debt, trade tensions and a tightening yield curve, I like knowing that my retirement is safe from possible bear markets that could extend my time horizon for retirement. I like the fixed-index annuity that does not drop when the market does, but has the growth to beat inflation. I like the four-legged stool and four-asset portfolio that sets up a retiree to never run out of money. I like that Scott will give me sound advice like when to take Social Security.
Aug 02, 2018
He helped we retire, earlier than we thought possible.
My wife and I no longer worry about loosing money, again, in the stock market, since we now have a real plan with real cash flow numbers .
This gives us a great deal of piece of mind, when the rest of the world is falling apart
Jul 31, 2018
Charlie & I enjoyed working with Scott while planning our retirement future.
Scott answered all of my questions and was easy to work with. I would recommend Scott to our friends.
Jul 31, 2018
I feel secure with Scott Mann watching over my funds.
Jul 24, 2018
Scott is a wonderful man that works hard for you in order to make your financial portfolio a success.
Jul 23, 2018
So far, I have been extremely happy with Scott Mann. I assess him to be a very honest man and is very trustworthy. It is truly a pleasure in dealing with Scott.
Jul 18, 2018
Scott did a great job getting our retirement set up. He answered all of our questions and helped us retire almost 4 years earlier than we thought we could.
Jul 17, 2018
Scott made us feel that our investment is protected. That is very important to me. When we have a question he always responds personally.
Jul 17, 2018
The personal assessment and detailed analysis to properly manage expectations and plan for retirement needs
Jul 06, 2018
Overall, our experience is outstanding.
Scott Mann and his associates are very dependable, honest, efficient
and easy to do business with. It is a pleasure doing business with
Scott Mann.