Why I like
Safe Money with Scott Mann
1717 Saint James Pl, #365
Houston, TX 77056
Get directions
(713) 386-5307
http://safemoneywithscottmann.com
info@safemoneywithscottmann.com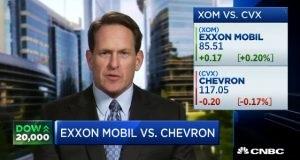 For over 20 years, Scott Mann has been helping clients, across the country, to protect, and take control of their financial futures, through guaranteed income, and rising income to combat the inflation that's well on the way, while still providing a financial legacy for their families. As Principal of Mann Wealth, in Houston, TX, it was natural progression for him to take to the airwaves as a financial radio show host, also appearing on FOX and CNBC. In addition to the four Key factors toward retirement success: Risk tolerance, Time horizon, Income needs and utilizing the proper mix of different investment vehicles, Scott has found that most baby boomers have questions about claiming their social security benefits. Learn about the Five Social Security Traps.
In addition to holding a State Of Texas Life Insurance License, Scott has also received the following financial planning training, and completed, through the College for Financial Planning and Texas A&M University.
• Certified Financial Planning I: Financial Planning and Insurance
• Certified Financial Planning II: Investment Planning
• Certified Financial Planning III: Income Tax Planning
• Certified Financial Planning IV: Retirement Planning and Employee Benefits
• Certified Financial Planning V: Estate Planning
• Certified Financial Planning VI: Plan Presentation
Read Reviews
Nov 19, 2020
Scott is a great guy that knows his business well. He is ver in tune with today's markets and how to your retirement dollars are best placed. He cares about his clients and their financial future. His staff is super sweet. Sandra is amazing and accommodating. I recommend Scott and his team highly. He gives his clients time amd treats you like an old friend every time you walk in the door. 5* service and staff.
Nov 19, 2020
Professional and Friendly Service. Scott knows his busines well and has his clients best interest and money matters at heart. He cares about his clients financial future. 5* Service and Staff.
Nov 12, 2020
Scott has been an valuable asset in guiding my decisions regarding retirement.

Nov 07, 2020
From the first time we met Scott, I had a very good feeling about him. I think I have good intuition and I had a good feeling about him. We feel he has steered us down the correct path for our retirement.
Nov 06, 2020
Just joined up with Scott Mann financial services. Both me and my wife were well pleased with Scott and his team on planning for our retirement. Scott is a professional with years of experience in helping with any needs as well as social security questions you might have. I don't hesitate in recommending him and look forward to watching my money grow while enjoying retirement!
Nov 05, 2020
First of all Scott is a good respectable Guy. Scott has come up with a diverse system that guarantee's my family a life time income and perhaps some growth, which is always a plus. He has given us hope and peace of mind for our Golden Age in Retirement.
Nov 04, 2020
Scott takes the time to know you and schedules several visits to ensure you are comfortable with the your retirement investment plans.
Nov 03, 2020
Scott was very thorough explaining and tailoring a plan for my risk tolerance. Highly recommended!!
Nov 03, 2020
Good listener. Great advise. Professional and friendly staff. They do what they say they will do and do it in a timely manner.
Nov 02, 2020
Referred by a friend who is a happy customer.
Nov 02, 2020
Scott is very personable and shows Guinean concern for saving money in my life. Especially during my Retirement years!
Nov 02, 2020
Easy to work with, explains in detail where your money is going and why, accessible when you have questions.
Nov 02, 2020
He Was able to help find a safe place to Invest our Money and explained it to me and my wife .
Jun 10, 2020
Scott is the "mann" (sorry, couldn't resist) who tells it like it is but listens to you. He treats you and your hard-earned money with respect (as it should be). He takes time to get to know you and remembers every small detail. I wish I would have met Scott years ago.
Mar 13, 2020
My husband and I shopped around, others left a bad taste in our mouths. I trust my first impressions and Scott really made us feel SAFE. It's really scary handing over everything you've worked for to someone to handle. We haven't looked back after working with Scott. He made us feel we could trust him and we do. Couldn't thank him enough!
Mar 11, 2020
Scott took the time to make sure he fully understood my financial situation and that I fully understood what he was recommending to best serve my financial future. I asked a lot of questions and he patiently and thoroughly answered my questions to my satisfaction.

I have complete faith in believing in the strategy that he recommended and I have made significant gains from that strategy. I highly recommend Scott Mann to anyone looking for competent professional strategy for their retirement
Mar 11, 2020
explained program in easy to understand language, took his time and did not get impatient with our questions and concerns. he seemed to be very knowledgeable in all aspects of money management. in our short encounter he seemed to be more of a friend, the kind you'd like to have a beer with, than a fiduciary
Mar 10, 2020
I like safe money because the return on your money is high and you do not have to worry about what the stock market is doing.
Mar 06, 2020
Scott clearly explained the concepts of risk tolerance and time horizon and we are on track to retire as planned. Knowing what you are willing to risk is part of having a plan and sticking with that plan. This is one of many tools that Scott incorporates to ensure us a safe and smart retirement.
Feb 14, 2020
Scott and his staff were not only nice, but they were extremely helpful. I would recommend them to friends and family