Why I like
Johnson Dental - FM 529
18046 FM 529 Rd.
Cypress, TX 77433
Get directions
832-593-0700
https://www.johnsondentalcypress.com/
At Johnson Dental we love helping patients of all ages achieve the healthy, beautiful smile they deserve. Our practice is a warm and family friendly environment with a wide variety of general, cosmetic and restorative services available. Our doctors will listen to your concerns and find a conservative, personalized treatment plan that works to meet your unique needs.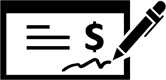 Read Reviews
Jul 08, 2021
When you go to Johnson Dental thay make you feel like you going to see your grandmother or your mother or father. It feels like family.
Jun 03, 2021
The staff are so welcoming, kind and friendly. Excellent service
May 24, 2021
Everyone is so nice there and make you feel welcomed and relaxed.I had the best cleaning I have ever had there
May 24, 2021
Friendly and professional staff.
May 24, 2021
Awesome experience the hygienist was amazing she really cares about her patients. Receptionist also amazing with those 2 ladies there that place will always be a success. Go here please you won't regret.
May 06, 2021
Excellent staff and doctor. Clean, friendly environment. Timely and organized. Highly recommend Johnson Dental
May 03, 2021
I love johnson dental because they care! I left with a beautiful smile, above and beyond what I ever asked for! Thank you to the staff and Dr. Johnson!!⭐⭐⭐⭐⭐
May 03, 2021
Very friendly, professional service.
May 03, 2021
They are all so friendly and helpful. My whole family has had wonderful treatment from them!
Apr 24, 2021
The staff makes you feel like family! Very friendly and professional group of people. They always make me feel at ease everytime I go in for a visit.
Apr 23, 2021
They are very professional
Apr 23, 2021
They never suggest work you don't need. Small town care and consideration in a big city. I won't go anywhere else!
Sep 10, 2020
Staff is very friendly and take time to talk with you.
Aug 18, 2020
Great people. Great communication with me as a patient. Most importantly for me is that they open at 7am which means I can have a dentist appointment without having to take out from work.
Jul 23, 2020
Friendly staff
Jul 23, 2020
Dr. Kerry Johnson is very knowledgeable and takes an interest in his patients. He makes you feel relaxed when you come into his office.
Jul 13, 2020
Clean, courteous, thorough, convenient
Jul 09, 2020
Johnson Dental has a really pleasant staff and doctors that explain your options.
Jul 07, 2020
Cannot praise Johnson Dental enough! All staff members are so amazing and make you feel at home instantly. Right from the start, setting up an appointment with Traci, you know you are in good hands. I look forward to my 6-month cleaning because the entire staff does a fantastic job communicating and educating the patient as they work so you can understand what is happening and what you can adjust in your day to day dental routine to help your oral care be at its best. You can tell everyone has a passion for what they do and are such a breath of fresh air. Also they offer teeth whitening take home kits that I have fallen in love with! I have very sensitive teeth and have tried the over the counter bleach kits from various brands and they all would make my teeth ache after a few uses. The kits that this establishment offers however, have been gentle enough so that I can get the brightness I've always wanted without sacrificing my comfort. I have gotten so many complements on my smile and always am quick to tell them about Johnson Dental.
Jun 30, 2020
Every one is professional quick efficient and courteous!!!!