Why I like
Essential Body Bar
1220 Cleveland St.
Houston, TX 77019
Get directions
(832) 808-0903
https://essentialbodybar.com
Essential Body Bar spa offers a wide variety of treatments for a total body experience. From soothing body wraps and exfoliating cleansing facials to hot stone massages and therapeutic sessions. All provided to you with quality service in a clean and relaxing setting from our professional and welcoming staff. You can also maintain rejuvenation with one of our monthly memberships. Get the elevated experience your body deserves.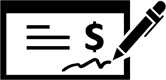 Read Reviews
Jul 28, 2019
Relaxing atmosphere, great customer service, worked with my schedule and loved Shanta's attitude.
Jul 13, 2019
This was my second visit to Essential Body Bar and my very first facial. I loved it! It has my skin looking and feeling amazing. Kayla is the best and has gained a new regular customer. I can't wait until my next facial in a couple of weeks! :)
Jun 28, 2019
I had a great experience, they greeted me and offered me a delicious cup of tea which they also have for sale! My facialist was amazing, she was very patient, she took her time to respond every question i had and suggested what was best for my skin type! She used all organic products and left my skin feeling great! I would totally recommend it, you won't regret it! Can't wait to be back!
Jun 25, 2019
Friendly and knowledgeable staff. My facial was amazing, Kayla was very personable. I have been having acne problems for a while and she answered all my questions and got me started on the right skincare products.
Jun 19, 2019
This was my first time visiting the Essential Body Bar and I was pleased. I felt totally at ease and comfortable with Kayla! I'm looking forward to my skin recovery journey!! Definitely recommend you to visit!!
Jun 17, 2019
Such a clean and relaxed environment. Filled with positivity and smiles. The facial was above and beyond my expectations. My face felt so much more fresh when I left.
Jun 06, 2019
I absolutely love Essential Body Bar. The service is awesome and I did the 10 day challenge and saw amazing results. The food was great and I saw a significant difference in my waist from the body wrap and laser loop services!!!
Jun 06, 2019
Amazing experience. Personable staff. I had a facial by Kayla and she was very sweet and did a phenomenal job and the products she used were great...and all natural. She was very knowledgeable and gave me great recommendations for home skincare products. I will be returning.
Jun 06, 2019
I'm very thankful for my experience at Essential Beauty Bar. There was a time when I would go months without periods which raised concern and stress around my reproductive health. One day I ran into the owner (Letrice) who told me about her spa and V steams. Since she is also a Nurse Practioner I trusted her information about V steams and decided to purchase a package. I'm so happy I did because to my surprise after a few trials I finally received my cycle and have been regular since! The purchase was completely worth it and I would recommend it to anyone struggling with the same issue. Thanks Letrice!
Jun 06, 2019
Oh my goodness!!!! I had the best facial ever❤️❤️❤️❤️! The young lady that did my facial was very knowledgeable and took the time to explain all she's doing. I left Essential Body Bar feeling like I bought a new face😄. See you guy's next week for a well needed massage.
Jun 06, 2019
I'm very thankful for Essential Beauty Bar because there was a time when I wouldnt get my monthly cycle which caused concern about my reproductive health. One day I bumped into the owner of the spa and she told me about V steams. I went a few times and really enjoyed them. Not only that I got my period the following month and have had my monthly cycle since purchasing the V steam package. I would highly recommend to anyone that needs to manage their PH balance or for missed periods. Thanks Letrice!
Jun 06, 2019
This place is super amazing! I received a massage for the first time here and Shanta is so good! Her hands are magic! The massage was therapeutic yet relaxing! The Spa itself is so cute! I definitely recommend this place for a massage! Ill be back for their other services too!
Jun 02, 2019
Not only are they very professional and make you feel comfortable, the results of the Inferated Body Wrap are amazing. I love this place so much, it's my little get-away in the city.
Jun 02, 2019
Natural products, staff was pleasant, friendly and welcoming. I saw immediate results from the treatment I received.
Apr 01, 2019
Very personable they made me and my family of first time spa goers feel really comfortable and the environment was very open.
Feb 27, 2019
Best spa service I have received! They are all very down to earth, personable, knowledgeable and professional. They answer all of your questions while giving tips and even offer assistance to help answer your questions after treatment once you leave. I definitely recommend you all to support this business! The environment is home oriented so it is very nice and cozy and the energy is very relaxing!! Definitely will be back
Feb 18, 2019
I celebrated my Birthday with a massage, body wrap, and facial. I felt so relaxed and refreshed which lasted for days later. I love this spa.
Feb 17, 2019
This was my first time me and my friends attended essential body bar. We had an awesome experience and will be back. I had the body wrap and it was relaxing, so relaxing that I did catch a quick nap. The women were very professional and knowledgeable. I am looking foward to my next appointment.
Feb 10, 2019
Beautiful, clean, spa with very professional service. Well located with easy online scheduling. I got a great result from my dermabrasion and really noticed a difference. Prices are reasonable as well.
Feb 09, 2019
Essential Body Bar provided excellent customer service through out my time there. I felt at home and very welcomed! Martika and Sara were amazing and tailored their services to fit my needs. I appreciate this place so much. Thank you for making me feel special.