Why I like
Essential Body Bar
1220 Cleveland St.
Houston, TX 77019
Get directions
(832) 808-0903
https://essentialbodybar.com
Essential Body Bar spa offers a wide variety of treatments for a total body experience. From soothing body wraps and exfoliating cleansing facials to hot stone massages and therapeutic sessions. All provided to you with quality service in a clean and relaxing setting from our professional and welcoming staff. You can also maintain rejuvenation with one of our monthly memberships. Get the elevated experience your body deserves.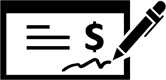 Read Reviews
Apr 01, 2019
Very personable they made me and my family of first time spa goers feel really comfortable and the environment was very open.
Feb 27, 2019
Best spa service I have received! They are all very down to earth, personable, knowledgeable and professional. They answer all of your questions while giving tips and even offer assistance to help answer your questions after treatment once you leave. I definitely recommend you all to support this business! The environment is home oriented so it is very nice and cozy and the energy is very relaxing!! Definitely will be back
Feb 18, 2019
I celebrated my Birthday with a massage, body wrap, and facial. I felt so relaxed and refreshed which lasted for days later. I love this spa.
Feb 17, 2019
This was my first time me and my friends attended essential body bar. We had an awesome experience and will be back. I had the body wrap and it was relaxing, so relaxing that I did catch a quick nap. The women were very professional and knowledgeable. I am looking foward to my next appointment.
Feb 10, 2019
Beautiful, clean, spa with very professional service. Well located with easy online scheduling. I got a great result from my dermabrasion and really noticed a difference. Prices are reasonable as well.
Feb 09, 2019
Essential Body Bar provided excellent customer service through out my time there. I felt at home and very welcomed! Martika and Sara were amazing and tailored their services to fit my needs. I appreciate this place so much. Thank you for making me feel special.
Feb 08, 2019
I love this place ! They were so sweet ! And explained anything and everything in detail on what I can do to help with yeast infections, my body has been out of wack since October and I'm almost crying every other day because after being pumped with steroids and antibiotics for so long my body hated me and I was taking fluconazole like candy and constantly using suppositories of every kind nothing is helping. My wonderful psychologist Dr.Houston recommended me coming here I'm at my last straw I'm scared "will my body ever be the same" "can I have kids" "oh gosh my boyfriend is gonna leave me" "he should just move on"... I am giving up at this point... but I rather do the natural way of helping my body. And here she listened to me and my situation how it all started from the beginning and gave me other methods of ways to restart my body and made me feel so comfortable and gave me a sense of direction and that it will go away. And they explained what teas would help , homemade suppositories with natural herbs and feminine wash oh did I forget to mention My yoni is super sensitive to anything and everything now that I've gotten older. I purchased everything because I am gonna take the big guns out the yeast now it is done tormenting me.! They informed me what diet I can follow for the next couple of weeks and the best water and other things to help cleanse my body. I was so comfortable and welcomed here. IT IS AMAZING! I'm so excited to continue my health plan here and get it under control before it continues to control me.
Feb 06, 2019
It smells really good. The staff is really nice. The wrap was very refreshing
Feb 05, 2019
I visited for a self-care spa day with a group of ladies. I purchased 3 mini services for a more than reasonable price. Each service was EXCELLENT. Sara did a green tea facial and reflexology, her hands are majestic and whatever she used felt great on my skin. The business itself was very clean, smelled great and has intimate and cozy feel. Perfect for relaxing and not feeling so hustle and bustle like the revolving door at massage envy or similar establishments. The owner was very nice and super informative about holistic health and women's care.
Feb 05, 2019
The overall experience is completing to the overall vibe of the spa. I enjoyed how all of the staff took pride in the services they provided, and also provided informative tips that could help with my skin and overall well being.
Feb 05, 2019
Amazing atmosphere and personality. Relaxing and knowledgeable staff. Would recommend for parties as well. Will return!
Feb 04, 2019
I truly enjoyed my experience! Everyone was very professional and inviting. I loved the ambiance and energy. Definitely will be visiting again.
Feb 03, 2019
If you are looking for a relaxing spa experience with the comforts of home, then look no further. The owner and staff at Essential Body Bar make you ever so comfortable. Your services are tailor made just for you. A great way to celebrate a birthday. Thank you for helping me jumpstart my year of self-care!
Jan 20, 2019
The experience at Essential Body Bar was everything and more. The staff was friendly and as soon as you walk in you are greeted with a calm inviting smell! I have to say this was the most relaxing massage I have ever had. If you are having a stressful week or day this place will make you feel like you are floating in air. I highly recommend you try this place and invite a friend, they will thank you later!
Jan 18, 2019
This spa is so warm and inviting. The employees goes out of their way to make your experience relaxing and enjoyable.
Jan 18, 2019
The atmosphere and amazing staff!