Why I like
Leiker Orthodontics - Conroe
1003 Longmire Road
Conroe, TX 77304
Get directions
281-298-9434
https://woodlandsorthodontist.com/
It's time to get the smile of your dreams. The Conroe, TX orthodontist, Dr. Brad Leiker has extensive experience in both jaw positioning and teeth alignment, ensuring every smile is as beautiful as it is functional. Visit Leiker Orthodontics and you'll see that we use the latest in technology and techniques to treat all of your orthodontic needs. Schedule your free consultation today!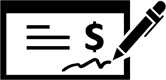 Read Reviews
Nov 27, 2022
I like going here because everyone is so welcoming, and the staff goes through great lengths to make people feel comfortable.
Nov 23, 2022
The staff and docs are amazing! Dr. Bautsch is top notch!
Nov 22, 2022
All the smiles on the doctors, and staff faces. Just do the heart good because I usually come early in the morning. Everyone are so friendly and nice
Oct 24, 2022
Everyone at Leiker is very kind and helpful. We appreciate the Invisalign expertise and found it a much option than braces. Leiker's prices are reasonable and the payment plans are very helpful. We are thankful for the best options to fit our needs and for their excellent customer service.
Oct 20, 2022
Very friendly
Oct 18, 2022
I went to Dr. Leiker for my braces as a teenager and back then he and his staff were always so nice and professional and did such a great job straightening my teeth. Now I take my oldest son to Dr. Leiker for his braces and even though his practice has grown a lot since I saw him Dr. Leiker still provides the same quality of care
Oct 13, 2022
The staff are the best
Oct 12, 2022
quick, friendly and professional service
Oct 10, 2022
The staff is super sweet and Dr. Leiker is amazing.
Sep 21, 2022
We LOVE Leiker Orthodontics!! They are amazing!!
Sep 20, 2022
Leiker Orthodontics - Conroe always makes my son feel at ease at his appointment. Dr. Bausch takes his time in explaining what he is doing, the work is never rushed and everyone is very nice.
Sep 15, 2022
Entire team is competent, professional, and friendly! We've lived in the area over 15 years and after using other orthodontists for our older children went here for our youngest. So happy we did!
Aug 31, 2022
Friendly, professional staff- respectful of your time, efficient and very knowledgeable.
Aug 29, 2022
Wonderful staff!
Aug 23, 2022
I had not seeing my daughter smile in years. Dr. Bautsh brought back her smile!
And the staff is amazing!
Aug 05, 2022
I just want to take a moment to thank Paula, she took her time taking off my braces and took off all the glue off my teeth when she noticed it was ALL over my teeth and under my guns, Regardless other assistants rushing her she took her time and made sure I was comfortable the entire time. I would highly recommend her as your assistant and Dr.Leiker. Assistants like her don't come around that often where they see something wrong and do everything to fix it. Thank you again Paula.
Jul 26, 2022
The office staff are always cheery and kind. The service is always quick and clear.
Jul 26, 2022
Always a friendly staff. Comfy feeling
Jul 24, 2022
They do an excellent job, are friendly, and really work to schedule appointments that are by convenient.
Jul 20, 2022
I really like their environment, they help in any ways. For example, I lost my Invisalign box, they scan and re-order a box. I'm so glad because a good smile is everything.