Why I like
Leiker Orthodontics - Conroe
1003 Longmire Road
Conroe, TX 77304
Get directions
281-298-9434
https://woodlandsorthodontist.com/
It's time to get the smile of your dreams. The Conroe, TX orthodontist, Dr. Brad Leiker has extensive experience in both jaw positioning and teeth alignment, ensuring every smile is as beautiful as it is functional. Visit Leiker Orthodontics and you'll see that we use the latest in technology and techniques to treat all of your orthodontic needs. Schedule your free consultation today!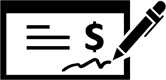 Read Reviews
Jun 23, 2022
The staff is compassionate and friendly. The docs are highly knowledgeable and professional. They do a great job and put my daughter at ease. Her teeth look fantastic!!
Jun 21, 2022
Fast and easy!
Jun 20, 2022
Always a pleasant experience.
May 25, 2022
I'm very satisfied with all y'all's work and smiles. I will recommend y'all to everyone.
May 23, 2022
Great service
May 19, 2022
Thanks to Dr. Bautsch and his staff for an incredible experience with Invisalign. My teeth are so beautiful and can actually smile with confidence. Truly changed my life!
May 18, 2022
Very professional and helpful! They really care for their Patients.
May 03, 2022
Friendly Service and Excellent Overall Experience
May 03, 2022
Great and fast service!
Apr 29, 2022
Leiker Orthodontics hands down has the best staff of any facility I have ever been to! Every single person: the office staff, dental assistants, and of course the orthodontists are the very definition of high quality care. Thank you so much for all of your kind, wonderful care! And, I am very excited that my teeth will be perfectly straight very soon! Thank you for your patience with me!
Apr 29, 2022
Excellent care, great team. Everyone is so friendly and they take the time to make sure my children know what is going on and what to do at home.
Apr 27, 2022
happy welcoming staff
Apr 26, 2022
Always on time. In and out quickly.
Apr 21, 2022
Dr. B & the staff. Friendly, accommodating & knowledgeable.
Apr 19, 2022
The office has a nice warm feel to it and the staff is very friendly.
Apr 07, 2022
The staff there are really helpful and friendly , they answered all my questions I had! Everybody Smiling, it's just a great atmosphere♥️
Apr 05, 2022
Super office! Love going! They helped me so much. My original orthodontist is in Louisiana, and I no longer live there. Atmosphere is great and staff is very friendly.
Apr 05, 2022
Cute office, friendly staff, responsive