Why I like
Texas Orthodontic Specialists - Fallbrook
11301 Fallbrook Dr. Suite 330
Houston, TX 77065
Get directions
832-237-4746
https://texasorthodonticspecialists.com/northwest-houston-orthodontist/
At Texas Orthodontic Specialists in Cypress, Texas, we provide specialized orthodontic care for children, teens and adults. We aim to provide our patients with increased confidence and an improved self-image by creating beautiful smiles and functional bites through skilled knowledge in orthodontics in a state-of-the-art environment.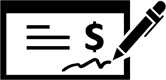 Read Reviews
Oct 08, 2021
Our first time there, the staff was so welcoming and treated you like family. They have an excellent staff with amazing customer service.
Sep 17, 2021
Very friendly, clear about costs, upfront.
Sep 03, 2021
Everyone is so very nice and appointments are on time!
Aug 07, 2021

The Staff are very welcoming, friendly, and accommodating! Always willing to work with our schedule.
Aug 06, 2021
Everyone there was great and very informative . From the doctor to the assistants all the way to the front desk. My daughter always had a great time going to her ortho appointments! She's nothing but smiles now that her braces are off and she's loving it!
Jul 30, 2021
Great Dentist.. Clean office ...Positive atmosphere . Great smiles throughout .
Jul 28, 2021
Dentist take the time to explain the procedure and needs.
Jul 24, 2021
Good attention and excellent service!!!
Jul 23, 2021
Very friendly staff! Quick in and
out, and very organized.
Jul 10, 2021
Excellent service and timely
Jun 25, 2021
They were all nice and they were explaining the conditions very well.
May 28, 2021
Fast, easy, clean, and efficient!
Apr 23, 2021
We used the town lake location. Just a stunningly beautiful office. Well designed. Staff was super nice and very informative.
Apr 21, 2021
They are always very thorough, caring and kind.
Apr 20, 2021
Texas Orthodontic Specialist was a great place to get my braces. I went to a few office's before, but I felt most comfortable getting my braces there at the fallbrook location. I would like to add both locations I have visited and have caring staff. Dr. Chen is very knowledgeable and really listens to his patients. Everyone there has a very positive and upbeat attitude.
Apr 16, 2021
They are always very thorough, caring and kind.
Mar 20, 2021
This is my second child to go through the "braces journey" with Texas Orthodontic Specialist and just like the first time around, everyone is always so friendly and informative.
Feb 26, 2021
They were professional and very detailed about everything they have great staff the will work with you.
Feb 26, 2021
The dental assistant was amazing, loved her attitude and the way she spoke to my child. My daughter had definitely had some anxiety leading up to this appointment but all of that was eliminated during our visit.
Feb 06, 2021
I like Texas orthodontic specialists because their work improved my smile.