Why I like
Texas Orthodontic Specialists - Fallbrook
11301 Fallbrook Dr. Suite 330
Houston, TX 77065
Get directions
832-237-4746
https://texasorthodonticspecialists.com/northwest-houston-orthodontist/
At Texas Orthodontic Specialists in Cypress, Texas, we provide specialized orthodontic care for children, teens and adults. We aim to provide our patients with increased confidence and an improved self-image by creating beautiful smiles and functional bites through skilled knowledge in orthodontics in a state-of-the-art environment.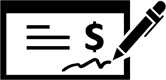 Read Reviews
Aug 12, 2022
Very professional
Aug 09, 2022
Had experience their service before and very convenient to have them next to his dentist
Jul 22, 2022
They are the best!!
Jul 08, 2022
My daughter was treat with great care and made her feel at ease when she was feeling nervous about getting braces.
Jun 30, 2022
Everyone is very friendly and respectful.
Jun 24, 2022
All the staff are friendly & helpful , they are always greet you when you walk in , prompt on getting you back & great results🥰

Jun 22, 2022
The staff and doctors here are very patient, they take time to explain everything! Staff is always helpful, sweet, attentive!

Dr. Chen is awesome!!
Jun 08, 2022
Very professional and friendly staff. Everything was well explained. My daughter was nervous but they put her at ease.
May 27, 2022
Great staff!
May 14, 2022
My daughter and I love our orthodontist and staff. No wait time, at the most 10 min on busy days. They explain everything and make you feel comfortable.
May 13, 2022
Very good and thank you so much. I will call you a day that I will be available during the vacation, to set up an appointment. Please, send my insurance card back by mail, I can not come to your office in this moment, the front desk girl forgot to give me back.
Thank you
May 03, 2022
Nice and friendly staff. Explain everything very throughly and quick visit. In and out with all the information I needed.
Apr 29, 2022
Dr Chen did the regular orthodontic work for our daughter, it was a complicated case. We drove across Houston for 3 years to get the necessary dental care done. Over the years, we have been told repeatedly about Dr Chen's sound professional background by our regular dentists, orthodontists and oral surgeons, Dr Chen 's Dad, an oral surgeon, mom, a dentist, wife, a dentist, sister, a dentist! The legendary Chen's Dynasty in dentistry!
Beside his excellent orthodontic skills, his communication skills and bedside manner are outstanding as well. He has time and patience to listen to your concerns, responses to yo efficiently with all aspects considered; Plus. He knows how to talk to chicken. Coming to Dr Chen, you find yourself a orthodontist, a consultant and a counselor in one! I can not say enough good words about Dr Chen. His staff are very good too, whether it's a call in or suddenly show up, the staff always responses to you promptly and with care.
Moms, bring your kids to DrChen, simple case or complicated case, you will find that with Dr Chen's inputs, it's much easier for you to a make well informed decision.
Keep up the good work, Dr Chen, best wishes to you and your family!
Apr 08, 2022
Reassuring, kindness, skill and state-of-the-art equipment.
Apr 01, 2022
All of you were very friendly and answered our questions! Great professionalism!
Mar 25, 2022
Great customer service, very pleasant and no long wait.
Mar 20, 2022
Very friendly , and made my son feel comfortable and were very clear about what to expect
Mar 19, 2022
We love them because they are friendly and always super helpful!
Mar 03, 2022
Dr. Chen was really nice and explained the process well. I liked taking to the lady taking the pictures, too. I was nervous about braces, but now I'm excited.
Feb 12, 2022
They put up with my crazy!!! I have 4 kids who have all gotten their beautiful smile from Texas Orthodontic Specialist. My schedule is always crazy and whether I filled the whole waiting room with 4-5 wild kids or just spaced and forgot an appointment, they have always been kind and accommodating. They are the bast!