Why I like
Texas Orthodontic Specialists - Fallbrook
11455 Fallbrook Dr. Suite 201
Houston, TX 77065
Get directions
832-237-4746
https://texasorthodonticspecialists.com/northwest-houston-orthodontist/
At Texas Orthodontic Specialists in Cypress, Texas, we provide specialized orthodontic care for children, teens and adults. We aim to provide our patients with increased confidence and an improved self-image by creating beautiful smiles and functional bites through skilled knowledge in orthodontics in a state-of-the-art environment.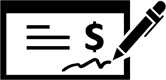 Read Reviews
Oct 09, 2020
All of the people I came in contact with are nice, friendly, gentle, and caring. So thorough with their exam. Nice payment options.
Sep 25, 2020
Everyone was very nice! Clean office! Amanda was wonderful!
Sep 14, 2020
The doctors and office staff are very professional.
Aug 28, 2020
Staff is super friendly and attentive.
Aug 22, 2020
I like Texas orthodontic specialists because their service is amazing, and I am so happy with how my teeth turned out through out the 1 and a half years I have been with them.
Aug 22, 2020
Great location and dental services. Although, I did feel (in the beginning) the sales rep was quite pushy...I felt rushed to make an on the spot decision. Pleased of the outcome.
Aug 21, 2020
Entire staff is so friendly and knows what they are doing. Dr. Chen is friendly and welcoming and answers all the questions one may have. I highly recommend this place.
Aug 19, 2020
Everyone is so kind, and appointments are on time.
Aug 14, 2020
Very friendly, very informative and caring
Aug 08, 2020
They make me feel comfortable at the Fallbrook location.
Aug 01, 2020
Very personable and easy to work with. Willing to help us work out an agreeable payment plan.
Jul 24, 2020
Our experience has been great and the service is top notch! EVERYONE there is AMAZING! We highly recommend Texas Orthodontic Specialists!
Jul 17, 2020
I felt safe and very welcomed there. They made me feel as if I definitely mattered and held their word on everything they said. We were called in early, taken care of quickly despite the numerous amounts of people there, the assistants and Dr. Chen were all very polite, patient and helpful, and there was no discomfort at any point in time. I really enjoyed my time there! The office was spotless, comforting, and very inviting for its clients. Everything was done correctly and efficiently. Overall, my experience was flawless and I HIGHLY recommend Dr. Chen to everyone that wants that perfect smile!
Jul 12, 2020
Very calming atmosphere for children with anxiety...and thanks to the nurses and dr chen for being very informative about treatment for him.
Jul 03, 2020
Very friendly, welcoming atmosphere!! Very prompt on getting things handled in the best way in the best interest of my daughter. They are also convenient.
Jul 01, 2020
The Service is very professional
Jun 27, 2020
The Service is very professional
Jun 20, 2020
Everyone is super nice and always welcoming!
Very organized which I LOVE!!
How do you get one of those cool T-shirts? After having braces, etc... I never received one 😉
Jun 20, 2020
Entire staff was very warm, welcoming and detailed!As a result Joylyn and Emmalyn are very excited about getting braces and choosing their colors!😂
Jun 19, 2020
Fast and professional