Why I like
Dr. Nico Holistic Dentist
8045 Painter Ave
Whittier, CA 90602
Get directions
(562) 696-2784
https://drnicoholisticdentist.com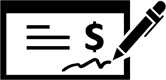 Read Reviews
Nov 25, 2019
I cracked my tooth while working in LA and my sister told me about Dr. Nico since I prefer Holistic practices.... they squeezed me in the same day and were very kind to me as you can imagine I was pretty bummed to have done this to myself 3,000 miles from home! Then the next day they called to check on me and offered me a complimentary cleaning (which I needed desperately) that Saturday....i was so grateful.
I would recommend Dr. Nico and his staff highly...in fact I already have! Aloha, Olivia
Jun 06, 2019
Dr. Nico is hands down the best dentist in Los Angeles. I have been visiting him for 4 years now and my dental health is one less thing I have to worry about. Superb!
Oct 11, 2018
Dr Nico is the best, understands all your concerns and will address each one! Great staff very helpful. Works with you to get the best smile. He is always available to help with all you dental needs! Have been a patient of Dr Nico since he first came to Whittier wouldn't think of going to another Dentist! Love my new SMILE! Thank you!
Aug 29, 2018
Friendly staff and comfortable environment, the staff seem to be legitimately interested in helping the customer directly toward the root of the problem.
Aug 28, 2018
Dr Nico is a very thorough and caring\gentle dentist. Had a difficult time with a new denture and Dr Nico and his amazing team stuck with me until I was healed. I would and have recommended Dr Nico's office to my family and friends. Thanks again

Aug 15, 2018
Dr nico was very friendly. He made sure I had the minimal pain possible. Definitely recommend
Aug 15, 2018
Greatest dentist EVER!!!! Such gentle and magical hands "so GOOD"!!totally trust him and his team!!!!!!!!!
Aug 10, 2018
Very patient and understanding of my tooth sensitivity concerns. Dr. Nico and his staff were all very detailed in their explanation of processes as well as encouraging for better dental health.
Aug 09, 2018
Dr. Nico was very gentle and informative. He explained to me the procedure and recommended to me what he felt best for my oral health.
Nov 25, 2017
I love my dentist and his extremely proficient staff. My experience has been amazing. I've never enjoyed this type of professional courtesy. The environment is A+++! This staff is incredible; all of your professional concerns are addressed immediately. Dr. Nico is top-notch and I'm extremely elated to be one of his patients.
Nov 25, 2017
I felt everyone was very caring and took the time to understand my particular needs. Very clean and organized! Most importantly a very relax atmosphere for a dental office! And Dr. Nico was great!
Aug 10, 2017
Dr. Nico is an awesome dentist. He is thorough and has great techniques that make dental work comfortable. I would recommend him to anyone who is looking for the best dentist in Whittier and beyond! His staff is awesome too. They are organized and friendly.
Aug 10, 2017
Dr. Nico and his staff present a peaceful environment while delivering excellent, top notch services. His bedside manner is impeccable. I've had mini-emergencies and Dr. Nico has always made himself personally available to me, even after hours. He goes the extra mile to check on his patients. I'm not a fan of dentists, yet I brag about him. The word 'amazing dentist' is overused, but in his case, it is applicable. Do yourself a favor and visit Dr. Nico's office. You will not be disappointed.
Aug 10, 2017
Dr. Nico was my previous dentist's dentist. Because of his rave reviews, I started out with a degree of trust but cautious expectations. In the years since, Dr. Nico and his extraordinary + caring staff have earned my full trust and gratitude. He is simply the best dentist in Los Angeles.
Aug 10, 2017
I had a few dentists tell me that Invisalign wouldn't work on me, but Dr. Nico made it possible.