Why I like
Diamond Women's Healthcare
2 Chelsea Boulevard
Houston, TX 77006
Get directions
713-790-0099
https://yournp.com/
Diamond Women's Healthcare prides itself in guiding patients through the stages of life within an environment designed with feminine sensitivity and from a woman's point of view.
We provide an array of gynecological services for women, whether you need your annual exam or advanced gynecological care we are pleased to offer women the same excellent, personalized attention that we would want for ourselves.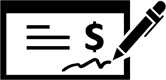 Read Reviews
Mar 19, 2019
Personnel was very professional, knowledgeable and kind.
Feb 20, 2019
Yes! I learned so much information in one visit and am looking forward to trying to start a healthy family! Everyone was so patient, kind and helpful!
Feb 12, 2019
The ladies at Dr. Rosenfeld's office always make me feel so welcome and they all have such a wonderful great personality.
Feb 12, 2019
I love how easy it is to talk to the nurses.
Feb 02, 2019
Letrice is the BOMB.com she makes my visit sooo much easier. She has a bubbly personality, a sweet spirit, and she's honest. She's an ASSET to the practice.
Jan 29, 2019
The staff is very friendly! Instantly greeted when I walked in. Filled out my paperwork and was in the back within the next 15 minutes. Latrice was very friendly and made me feel comfortable with talking with her. Overall great place. Nice and clean also
Jan 23, 2019
The best! Very personable and sweet ladies! My favorites!
Jan 23, 2019
Everyone made me feel very comfortable. I wouldn't hesitate to continue using this office for any issues I face in the future.