Why I like
Diamond Women's Healthcare
2 Chelsea Boulevard
Houston, TX 77006
Get directions
713-790-0099
https://yournp.com/
Diamond Women's Healthcare prides itself in guiding patients through the stages of life within an environment designed with feminine sensitivity and from a woman's point of view.
We provide an array of gynecological services for women, whether you need your annual exam or advanced gynecological care we are pleased to offer women the same excellent, personalized attention that we would want for ourselves.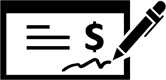 Read Reviews
Mar 01, 2021
All very helpful and understanding staff.
Feb 23, 2021
She was very nice and she really tried to understand where I was coming from unlike the few other doctors I went to .
Feb 12, 2021
Didn't have to wait, very personable and took time to talk about issues. Tried to make me feel at ease
Feb 11, 2021
Son amables y tienen buena atencion.
Feb 10, 2021
Everyone very nice and sorry the tech lady was a little frustrated with me but Lou is awesome to work with
Feb 09, 2021
The staff is so compassionate. The clinical team is the absolute best. They are so attentive to your needs. I will never go anywhere else for my Gynecological needs. I have been a patient for many many years. Although I miss seeing Dr Rosenfeld, I still love the team.
Feb 08, 2021
Thank you for your service really please with the friendly service and fast also really clean and i am coming back for sure is hard to find places that are like this one Thank You Again?
Feb 03, 2021
The staff was courteous, concerned about my issues and had compassion.
Feb 02, 2021
To have found this office (Fannin) was a blessing. Every single person I interacted with was caring and professional from the phone consultation to check-in and during my appointment. I received answers to all my questions and concerns from their knowledgeable staff. It feels like family in there!
Jan 22, 2021
Latrice is amazing at her job!!! She is a wealth of knowledge and works diligently to solve patients concerns & issues. Latrice presents a bedside manner that is A1. Most importantly, she listens.
Jan 21, 2021
They really listen.
Jan 21, 2021
I love my healthcare team because it's all about women's health. Addressing key issues that are not just personal, but knowing that the issues are real. The talent & knowledge that they bring on women's health & healthcare. So happy to finally have a place that talks about me, and not be intimidated or embarrassed.
Jan 12, 2021
I love how intimate the atmosphere is and how amazing the staff is!
Nov 12, 2020
The patient care is exceptional, I've been going to this place over 10+ years.
Nov 11, 2020
All the staff were very friendly and attentive, they listened to all my needs and made my visit more than comfortable
Nov 11, 2020
I love Lou! She is amazing! I love Dr. Rosefeld, but Lou is amazing! The staff is amazing! I love June as well and Mrs. Anita! Great staff, they are amazing!
Sep 21, 2020
Lou is amazing. Im having issues with my choice of birth control and she gave me good options.
Waited over 2 hrs to see her but once she came in I was out of the office within 15 minutes.
Sep 17, 2020
Staff is always friendly and efficient. Lou takes her time and is very thorough.

Thank you.
Sep 16, 2020
Well Woman exam. I have seen Lou for several years and love her caring personality, compassion and she really listens to what is going on in your life.