Why I like
Diamond Women's Healthcare
2 Chelsea Boulevard
Houston, TX 77006
Get directions
713-790-0099
https://yournp.com/
Diamond Women's Healthcare prides itself in guiding patients through the stages of life within an environment designed with feminine sensitivity and from a woman's point of view.
We provide an array of gynecological services for women, whether you need your annual exam or advanced gynecological care we are pleased to offer women the same excellent, personalized attention that we would want for ourselves.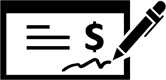 Read Reviews
Mar 26, 2020
PROFESSIONAL AND INFORMATIVE. Never judged and offered solid advice. Office Staff was cool too
Mar 26, 2020
Very nice and understanding! Feel very comfortable with the doctor and nurse and know they will do what's best for me
Mar 19, 2020
Friendly, convenient & knowledgeable
Mar 19, 2020
Great personal care!!! Love the clinic!!!
Mar 18, 2020
Good service
Feb 26, 2020
I've been with this family my family for 38 years
Feb 14, 2020
Took the time to listen and did not make me fill rushed. Calm bedside manner.
Feb 03, 2020
I love Dr.Sutton she's always been so caring and concerned a great doctor.
Jan 27, 2020
They are very nice and professional
Jan 06, 2020
Very helpful, caring and excellent bedside manner.
Jan 06, 2020
Same day appointments are really convenient for me especially with my work schedule.
Dec 12, 2019
Awesome. Always a great team
Lu always cares and takes time to listen. She is great.
Dec 12, 2019
NP Diana Sutton is amazing, so caring and understanding. She gives all these tips and tricks for whatever issue you could be having in life. She sincerely makes me feel like we're good friends and that she has my best interest in mind.
Dec 10, 2019
The staff is amazing!
Dec 09, 2019
They listen, really listen to me to help me. They're relatable and compassionate.
Dec 05, 2019
awesome and caring! thanks!
Nov 21, 2019
This was my first time here, so easy to make an appointment. No wait time and the staff was so friendly!
Oct 25, 2019
I love the genuine concern, love, patience, and understanding of all the ladies. They make me feel like I'm the only patient in the world when I'm there.
Oct 17, 2019
Very nice staff not rushing. Nurse was able to guide me. Very calm visit
Oct 02, 2019
My visit was great! Office Staff was excellent! My Doctor Nurse Practioner was excellent! She listened to my issues and gave me answers and meds to help.