Why I like
Diamond Women's Healthcare
2 Chelsea Boulevard
Houston, TX 77006
Get directions
713-790-0099
https://yournp.com/
Diamond Women's Healthcare prides itself in guiding patients through the stages of life within an environment designed with feminine sensitivity and from a woman's point of view.
We provide an array of gynecological services for women, whether you need your annual exam or advanced gynecological care we are pleased to offer women the same excellent, personalized attention that we would want for ourselves.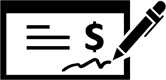 Read Reviews
Aug 08, 2022
Everyone is so friendly and helpful. They are thorough and efficient. I've been a patient since 1992 and I do not ever intend to leave this awesome practice.
Aug 08, 2022
It's efficient and it's reliable
Aug 04, 2022
Staff is always so friendly, knowledgeable and welcoming!
Jul 28, 2022
Such an amazing experience! Latrise was awesome, patient & an all around problem solver. Being in the med field, I gave a thorough explanation of my chronic sufferings with menopause. She asked questions, took time, read & reread my paper work to get me a start to help my symptoms. Super bed side manor & personality. She truly blessed me today. I can't wait to start my meds.
Jul 28, 2022
Great caring staff!! Everyone takes time to care for/about me.
Jul 28, 2022
The courtesy the entire staff gives is impeccable. I would recommend DWN to any women I know.
Jul 27, 2022
Staff is kind and very helpful. The doctor is always professional and they all provided great service
Jul 26, 2022
I truly love this health care because they are all so kind and easy to talk to. They always respect me and my choices and aren't judgmental at all. Diverse place with smart women and I've been able to be cared by 3 and loved every one. Any problem I have had been resolved by these women because they know what they are doing.
Jul 21, 2022
Awesome doctor and courteous staff.
Jul 21, 2022
Staff is very nice and office so nice
Jul 14, 2022
very friendly and clean!
Jul 14, 2022
To obtain a prescription refill
Jul 13, 2022
Every staff is always so helpful & comforting. Always love that they have someone to hold my hand!
Jul 12, 2022
It was my first time at the Fannin location! The atmosphere is cozy and small, which I really appreciated. Checking in was easy. Everyone I encountered today was so kind. Maddison was delightful and very kind, thoughtful with me during my appointment. Her and Dr. Erin together was great! I really really appreciated them both.
Jul 12, 2022
Love my doctor!! She listens & works with me on my overall health not just my woman wellness
Jul 07, 2022
From the moment I walked in, every person I encountered was genuinely kind. Dr. Mason made me feel like we had been best friends for years. She listened to my concerns, offered suggestions, and I never once felt like she was judging me. I left my appointment and immediately called a friend to tell her how thrilled I was about my appointment. All of the high ratings Dr. Mason has received are very well deserved!
Jul 06, 2022
Was very informative and hopefully can help my issues.
Jun 27, 2022
I like everything about my visit at Diamond Women's Healthcare. The staff was very friendly welcoming and made me feel very comfortable. My office visit was with Erin Gordon, MS, FNP - C and she was really kind and took the time to listen to my issues, concerns and answered all my questions and that made me feel extremely comfortable moving forward with HRT and other recommendations she had to get me on the road to feeling and living better.
Jun 13, 2022
First visit and really enjoyed it.
Jun 08, 2022
Letrice Mason was fantastic! I truly enjoyed talking to her about my needs. She was able to answer any questions I had and didn't rush the process. I was definitely emotional during the process because I have never experienced a bedside manner like hers! She's so knowledgeable and made me feel so comfortable by asking any questions. She's a gem!