Why I like
Diamond Women's Healthcare
2 Chelsea Boulevard
Houston, TX 77006
Get directions
713-790-0099
https://yournp.com/
Diamond Women's Healthcare prides itself in guiding patients through the stages of life within an environment designed with feminine sensitivity and from a woman's point of view.
We provide an array of gynecological services for women, whether you need your annual exam or advanced gynecological care we are pleased to offer women the same excellent, personalized attention that we would want for ourselves.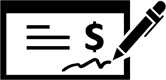 Read Reviews
Sep 23, 2021
The staff and the atmosphere is so personal. The doctor took the time to listen to all my concerns and answered and questions
Sep 22, 2021
I love my Dr. And the Staff always on top of everything.
Sep 22, 2021
Able to quickly schedule a visit, same or next day!
Sep 14, 2021
All of the staff are incredible here. I am so grateful for their services! My mother has been going to the same practice for as long as she's been living in Houston too, and feels the same way :)
Sep 02, 2021
Everyone so friendly and so nice
I was in and out

Erin Gordon was very nice
Aug 26, 2021
I specifically go to see physician Latrice. She listens to me and also tell me what's best for me. She's not the type to just tell me what I want to hear.
Aug 10, 2021
Letrice is a wonderful healthcare provider. She is extremely knowledgeable and great bedside manners.
Jul 14, 2021
Excellent care and customer service
Jul 12, 2021
Everything very nice
Jul 07, 2021
The doctor was very informative and acknowledged me on what types of different birth control options yall offer and which would probably be the best fit for me.
Jul 07, 2021
All of the staff was very nice.
Jun 23, 2021
Letrice is absolutely amazing very understanding and friendly. Will definitely come back for all my Well Women's exam with her.
Jun 17, 2021
Great bed side manner from all the PAs and the entire staff is amazing.
May 27, 2021
Very nice and I understood everything that needed to be done.
May 20, 2021
I go to specifically see Latrice Mason. She doesn't sugar code anything. She does everything she thinks is best for me. She doesn't do something just because that's what I want. I like the fact she's very informative about everything and make sure I understand where she's coming from.
May 19, 2021
The office was clean and fast. Everyone was so sweet. Dr.Mason was the best! She was so welcoming, comforting and helpful. She answered all of my questions and gave multiple suggestions. So happy to have chosen her.
May 18, 2021
I had a great experience today . Latrice was very personable and informative she took her time answered all my questions and concerns.
She offered me some great alternatives for my issues. I look forward to great results.
May 13, 2021
Welcoming and serene atmosphere. Knowledgeable nurses.
Mar 18, 2021
I absolutely love you guys! Y'all take such wonderful care of me. I always feel heard and safe. Thank y'all so much!
Mar 18, 2021
Friendly and efficient office. Nurse Practitioner Erin Gordon had great bedside matter and I truly felt heard. Overall an amazing experience during a difficult circumstance. Highly recommend.