Why I like
Diamond Women's Healthcare
2 Chelsea Boulevard
Houston, TX 77006
Get directions
713-790-0099
https://yournp.com/
Diamond Women's Healthcare prides itself in guiding patients through the stages of life within an environment designed with feminine sensitivity and from a woman's point of view.
We provide an array of gynecological services for women, whether you need your annual exam or advanced gynecological care we are pleased to offer women the same excellent, personalized attention that we would want for ourselves.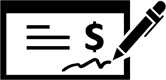 Read Reviews
Aug 11, 2019

Because the office staff is amazing!
And Lou Diamond is one of the most knowledgeable and caring person I know.
Aug 07, 2019
I've been a patient of Dr. Rosenfeld for more than 30 years! I love everyone in this office. They take really good care of me!!
Aug 05, 2019
Very thorough and they give you the personal touch.
Jul 31, 2019
Lou was excellent in coming up with a plan for my care. She listened and gave medical advice to the best of her knowledge. My visit with her was a sigh of relief.
Jul 29, 2019
My experience has always been a great one at Diamond women's healthcare. Friendly staff help you every step of the way, no matter what you go in for.
I'd highly recommend 10/10
Jul 26, 2019
Professional Services combined with truly exceptional people. Kind and genuine physicians and Staff. They truly care about their patients. Virtually unheard of in today's high powered medical profession.
Jul 24, 2019
Professional. Caring. Relatable. Knowledgeable.
Jul 19, 2019
The total professionalism combined with the utmost sincerety and human kindness expressed by one and all. Addionally, the willingness to go the extra mile without the necessity for the request to do so.
Many thanks
Jul 01, 2019
Great set of individuals❣😊
Jun 28, 2019
I am always treated super well at all my appointments, all my questions are answered and I am never made to feel uncomfortable for asking them. Love all the ladies there, specifically Lou.
Jun 27, 2019
I like how they take the time to answer any questions. I also like how they explain procedures to you. They are very friendly.
Jun 03, 2019
I love the friendly faces, quick appointments and great knowledge they provide to their patients.
Jun 03, 2019
Everyone was super nice & attentive.made sure I felt comfortable.
May 31, 2019
Everyone was very friendly and I was immediately helped and taken care of.
Mar 19, 2019
Personnel was very professional, knowledgeable and kind.
Feb 20, 2019
Yes! I learned so much information in one visit and am looking forward to trying to start a healthy family! Everyone was so patient, kind and helpful!
Feb 12, 2019
The ladies at Dr. Rosenfeld's office always make me feel so welcome and they all have such a wonderful great personality.
Feb 12, 2019
I love how easy it is to talk to the nurses.
Feb 02, 2019
Letrice is the BOMB.com she makes my visit sooo much easier. She has a bubbly personality, a sweet spirit, and she's honest. She's an ASSET to the practice.