Why I like
Diamond Women's Healthcare
2 Chelsea Boulevard
Houston, TX 77006
Get directions
713-790-0099
https://yournp.com/
Diamond Women's Healthcare prides itself in guiding patients through the stages of life within an environment designed with feminine sensitivity and from a woman's point of view.
We provide an array of gynecological services for women, whether you need your annual exam or advanced gynecological care we are pleased to offer women the same excellent, personalized attention that we would want for ourselves.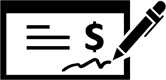 Read Reviews
Jun 25, 2020
I've been going to Dr. Rosenfeld's office for 20 years! The level of care, concern, and expertise his staff offers is commendable and reassuring. Everyone is and friendly and the patient rooms are always clean. Love the thoroughness! Highly recommend.
Jun 19, 2020
I like how they take their time with me and answer questions. They make sure I understand everything before I leave.
Jun 18, 2020
From the staff up front to the nursing assistant...to the NP, everyone was outstanding. Extremely friendly, super professional. Great hospitality. The NP provided tons of education had wonderful bedside manners. Really listened and suggested things that were important. Did not feel rushed. I am absolutely referring friends!
Jun 17, 2020
Dr. Lou always takes the time to hear every one of my concerns. She also takes the time educate, inform, and truly make her patients feel welcome.
The receptionist, Anita is an angel. Always professional and courteous. Her staff is welcoming and truly love what they do.
Jun 17, 2020
The doctor was pleasant and attentive.
Jun 10, 2020
Very welcoming atmosphere and it's always a quick appointment.
Jun 08, 2020
Patient centered and thorough
May 21, 2020
I feel comfortable and safe.
May 20, 2020
Short wait, excellent team of providers. I really love how much time my Diana spend with me discussing my needs and concerns. Thank you for a great experience.
May 15, 2020
I love the staff! They are so welcoming! I've been seeing this office for years and I will never leave as long as they are around! Thank you for your services!!!
May 14, 2020
Lou and her team are great! They have always welcomed me with a smile and made me feel comfortable during my visit. Thanks ladies!
May 13, 2020
Staff is amazing and they give great service
May 07, 2020
The environment is warm & welcoming. L. Diamond has shown to be very knowledgeable & helpful with each visit.
May 07, 2020
Everyone there from the front desk to the medical staff is beyond friendly. I have seen 2 different nurse practitioners at the Fannin office and I have always felt they went above and beyond to both listen to my concerns and offer multiple solutions. I felt my health was a collaborative effort not just a doctor writing a prescription and sending me off. I've never had to wait a long time and yet I've never felt the nurse practitioners were rushing during my visit. Such an incredibly difficult balance but such a pleasure to see it done well.
May 06, 2020
I have been a patient for over 25 years and would recommend this practice to all of my family and friends. The care is consistent, professional, compassionate and thorough.
May 06, 2020
They are hands on very efficient very patient with me esply by ascent and very knowledgeable
Mar 26, 2020
PROFESSIONAL AND INFORMATIVE. Never judged and offered solid advice. Office Staff was cool too
Mar 26, 2020
Very nice and understanding! Feel very comfortable with the doctor and nurse and know they will do what's best for me
Mar 19, 2020
Friendly, convenient & knowledgeable