Why I like
America's Family Dental - Tomball
616 W Main Street
Tomball, TX 77375
Get directions
281-290-8000
https://www.americasfamilydentaltomballtexas.com/
Your Dentists in Tomball, TX, and Surrounding Areas
Josh W. Gosnell, DDS & Robert M. Turner, DDS
Welcome to America's Family Dental Tomball! Our friendly dentists and team provide complete, high-quality dental care for you and your family in a comfortable, positive atmosphere. We are dedicated to finding solutions to your oral health needs that will provide you with a beautiful, healthy smile for years to come. Call or visit us today to schedule your appointment with Dr. Josh Gosnell and Dr. Robert Turner, and to learn more about comprehensive dentistry in Tomball, Texas, and the surrounding areas of Cypress, Rock Creek, and Woodlands, Texas. We look forward to meeting you soon!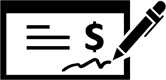 Read Reviews
Dec 16, 2019
Best dentist ever! Everyone is kind and helpful!
Jul 14, 2019
AFD has made my family and I visit a very positive experience. The staff is wonderful always proffessional attending to any concerns I may have. I appreciate a dentist who cares about
his patients. Dr. Gosnell always keeps a smile and also keep his patients laughing. Thank you !
Jul 12, 2019
Everyone is very happy & helpful & genuinely care! Lauren specifically is caring & thoughtful
Jul 10, 2019
Been going to Dr Gosnell since he opened his doors. Love the care he gives his patients and his office staff is the best. He's the first dentist I've ever been comfortable with- wouldn't go anywhere else.
Jul 08, 2019

I Love American Family dental they care. They do not hurt you. If it hurts they stop & fix it. They also offer gas. I was always scared of the dentist before I came here. I have really bad teeth due to grinding. Dr Gosnell works around it helping the problem. It's a positive place always happy & smiling and fixing what's wrong. I have had both dentist work on my teeth. I have & will continue to recommend them.
May 23, 2019
Friendly doctors and staff, kindness flows throughout office from front desk to back office staff. Quick yet efficient care. Best dentist for dental anxiety! Hygienist are amazing as well! Will be life long patients.
May 22, 2019
Definitely missed Dr Gosnell today but the office never missed a beat. Wonderful staff, kind and courteous!
May 16, 2019
They're very friendly from check in to check out!!
May 15, 2019
Friendly, efficient staff and Dentists. Very knowledgeable. Wait times are almost non existent.
May 14, 2019
The staff, to include hygienist, DDS, and admin are all very friendly and easy to work with.
May 14, 2019
Great staff and doctors.
Apr 30, 2019
My family and I love visiting this dentist! Dr. Gosnell and the staff treat us like family! Amazing office!
Apr 18, 2019
Very good service and very good and friendly people
Apr 16, 2019
Dr. Gosnell has always been the best and we are SO thankful for him! He's been our dentist for over 15 years.
Apr 16, 2019
Always a friendly atmosphere!
Apr 03, 2019
Great service, great timing, very friendly staff! Would recommend this place to anyone! (PatientConnect365)
Mar 29, 2019
America's Family Dental takes good care of me, including when I have an emergency. (PatientConnect365)
Mar 29, 2019
I love the dental assistants that are excellent at cleaning my teeth. I always leave with a bright new smile on my face. They are gentle but through. If you have any questions, Dr. Gosnell is always just a few steps away! (PatientConnect365)
Mar 28, 2019
As the parent of a very nervous and loud 10 yr old, Dr. Turner and the entire staff took the time and with a great deal of patience helped us get my son's dental problems taken care of. I would highly recommend AFD to anyone. (PatientConnect365)
Feb 27, 2019
The dentist was very good at what he did. I felt no pain at all! It was a great experience! (PatientConnect365)