Why I like
Copper Creek Orthodontics
9955 Barker Cypress Rd #225
Cypress, TX 77433
Get directions
(281) 463-6757
https://coppercreekortho.com
info@coppercreekortho.com
Cypress Orthodontist - Copper Creek Orthodontics is dedicated to helping orthodontic patients of all ages achieve the beautiful, healthy straight smile they derserve! We know that our office is only as effective and as welcoming as the people who work in it, which is why we take pride in our friendly and well-trained team members!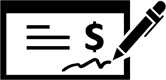 Read Reviews
Jul 06, 2020
The overall experience was awesome! Everyone is so professional and informative. From the moment you walk in you quickly realize your in great hands. It is a relief to find a dental practice that goes the extra mile to ensure your experience is great . I will definitely recommend this office for anyone who is looking for braces.
Jul 02, 2020
Great staff, super friendly and professional. We love seeing their beautiful faces every time we go. Both of my daughters had braces with them. Excellent service and experience.
Jul 02, 2020
I love Copper Creek! We first started going to CC about 11 years a ago. My oldest daughter Emily needed a lot of work. Dr Noriega was so patient and caring about my daughters teeth. She made the experience so comforting. When my youngest daughter needed to get braces she right away said I only want to go to Dr Noriega. So we are back again and with the same experience as before. I love all the staff as well. They are all a truly amazing team and I recommend everyone who wants a great experience to give Copper Creek a try. You will not be disappointed!
Jun 29, 2020
The staff is always professional and courteous and kind. Dr. N is great at her job but she also has a great "bedside" manner that makes her pediatric clients comfortable.

The fact that they are always on timeis an added bonus. My son got his braces here and now my girls. There has never been a wait longer than 5 min that I can recall for the onset of their appt. The fact that our time is respected is very appreciated.

I have recommended this office to several different families.
Jun 28, 2020
The staff are very friendly and have a passion in doing their work. They are able to meet your needs and make sure you get the best experience possible.
Jun 16, 2020
This office overall deserves ten stars!! What a great staff always very accommodating and friendly. I work in the dental field and did several consultations before we found this office. My son had amazing results and we could not be happier. We highly recommend this office.
Jun 16, 2020
We chose Copper Creek Dental after doing several consultations. I work in the dental field and knew the minute I walked into the office that this was going to be our place. Very friendly staff and a Doctor who cares to answer all your questions and concerns on top of being up to date on all the latest and most advanced orthodontic procedures. We could not be happier with our results. I would give ten stars if I could. Thank you for taking care of my son and giving him his beautiful smile and the confidence every young man needs.
Jun 16, 2020
Friendly and knowledgeable staff
Jun 16, 2020
Staff is very personable and professional.
Dr. Noriega is amazing...she's professional, caring, thorough, and always has a friendly smile for us. My son does not mind going to his appointments. I would definitely recommend Copper Creek Ortho. They're very time efficient. We have never waited more than a few minutes to be seen. This means so much to me as a mom with three busy kids.
Apr 05, 2020
Exceptional staff who are polite, compassionate, and professional. It's easy to get an appointment and I've never had a long wait time. Dr. Noriega is very knowledgeable and kind. She's always smiling and it's obvious she loves her career. When you book an appointment with Copper Creek Orthodontics, you will be treated like family. My son does not do well brushing his teeth. They gave him an electrical toothbrush that can be linked to his iPhone for self-assessment, and educated him about the outcome he would have if he did not brush his teeth consistently. I appreciate their honesty. Its nice that experts encourage and support parents by reiterating what is said in the home. Keep up the phenomenal job. Thank you for all you do to make sure our our teeth are healthy and our smiles are beautiful.
Feb 20, 2020
Nice, friendly
Feb 18, 2020
It's an amazing experience here
Feb 14, 2020
Very organized, neat and beautiful lake view, nice and gentle people who are experienced and helpful.
Feb 11, 2020
Very friendly and fast service! The atmosphere is really nice and they are so accomodating. My daughter enjoys coming here
Jan 28, 2020
Office is top notice. Wouldn't go anywhere else!
Jan 18, 2020
All of the team is very nice, they have a lot of kindness with their patients. 100% would recommend
Jan 17, 2020
Yes !! Good place!!
Jan 16, 2020
Best orthodontist ever!! Wish I could give 10 stars. My son is almost complete with treatment and has had a marvelous results 😊
Jan 15, 2020
I can not say enough about Copper Creek Dental. My son is almost done with treatment with fabulous results. I work in the dental field and went to tons of consults but the minute we left we knew we found our office. Great staff beautiful office and the latest and greatest technology. I wish I could give 10 stars
Jan 09, 2020
I've been seeing Ms. Noriega for the last two years now and my experience never falls short of superb each time I go in.
She is not just a perfectionist in her field but is an amazing human being. I love her. When I walk into their office, they make me feel like family.

Did I mention my smile has come such a beautiful long way?! (I have aligners)

I highly recommend Copper Creek Ortho.

Someone once told me that they choose to go with whoever is "cheap", but I wouldn't trust anyone solely based on the price tag. I chose to receive service where they're serious about delivering a high quality work, where there is consistency with services, and where I'm welcomed "home".

Thanks Copper Creek!!!