Why I like
Copper Creek Orthodontics
9955 Barker Cypress Rd #225
Cypress, TX 77433
Get directions
(281) 463-6757
https://coppercreekortho.com
info@coppercreekortho.com
Cypress Orthodontist - Copper Creek Orthodontics is dedicated to helping orthodontic patients of all ages achieve the beautiful, healthy straight smile they derserve! We know that our office is only as effective and as welcoming as the people who work in it, which is why we take pride in our friendly and well-trained team members!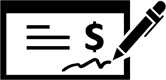 Read Reviews
Oct 07, 2021
Very professional but friendly staff. I trust the orthodontist completely.
Oct 06, 2021
Nice place, good reviews, close to my house
Oct 06, 2021
All of the ladies there are so nice and make you feel comfortable there. Very informative about all your concerns.
Sep 09, 2021
Everytime I've gone to my appt from the physician to the staff everyone is so professional, friendly, and the atmosphere is very welcoming.
Sep 02, 2021
Great staff. Easy to get needed appointment times. Quality care
Sep 02, 2021
The staff is always friendly and welcoming!
Sep 01, 2021
Everyone is friendly, the office is clean, and the service is great.
Aug 31, 2021
The team is very personable! Each member is pleasant, helpful, and filled with a wealth of information. I truly feel like I am in the best hands for my orthodontic experience
Aug 24, 2021
The staff. are real nice!!
Aug 19, 2021
Most of the staff is friendly and welcoming. We love Dr. Noriega. She is easy to talk to and comforting.
Aug 12, 2021
Super nice staff and doctor. Very informative as well
Aug 10, 2021
Always prompt treating patients. Nice waiting room amenities. Need to replace chairs in the waiting room
Aug 04, 2021
I recommended to family. They are prompt and are doing a good job.
Aug 04, 2021
Very nice and staff so friendly I feel like family
Aug 04, 2021
Everything is great!
Aug 04, 2021
Excellent customer service! Excellent service overall!
Jul 20, 2021
Everyone in the office is so sweet and makes every appointment great!
Jul 15, 2021
Great staff and bedside manner
Jun 22, 2021
Great prices, state of the art facility, awesome friendly and helpful staff.