Why I like
Copper Creek Orthodontics
9955 Barker Cypress Rd #225
Cypress, TX 77433
Get directions
(281) 463-6757
https://coppercreekortho.com
info@coppercreekortho.com
Cypress Orthodontist - Copper Creek Orthodontics is dedicated to helping orthodontic patients of all ages achieve the beautiful, healthy straight smile they derserve! We know that our office is only as effective and as welcoming as the people who work in it, which is why we take pride in our friendly and well-trained team members!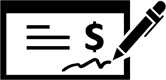 Read Reviews
Dec 13, 2018
Such a friendly and professional environment. The ladies there are wonderful!!!
Dec 12, 2018
Everyone is super nice
Dec 12, 2018
Very prompt and friendly staff.
Dec 07, 2018
Great office great service and mostly great customer service yes I would recommend this office to family and friends!! Only one thing I did not like was my permanent retainer came off the same evening but overall experience was amazing!!
Dec 06, 2018
I love Copper Creek Orthodontics! Dr. Noriega is the very BEST and her staff is amazing as well! The entire Team at Copper Creek Orthodontics is friendly, courteous, and professional! I can't say enough good things about them! It is always a positive experience going in for my appointments! Who can say that about going to the orthodontist? Truly the very best orthodontist! I am so thankful I found them to do my invisalign!
Dec 05, 2018
Very friendly and knowledgeable staff. No wait time when you show up for your apt. They will tell you what is going on in a way that you are able to understand. LOVE LOVE LOVE THEM!!
Dec 05, 2018
Our daughter has had a positive experience. We like the atmosphere. I like the hot chocolate with this cold weather.
Dec 05, 2018
Great service
Dec 05, 2018
Its very nice and clean.
We never need to wait.
Staff is helpful and friendly.


Nov 30, 2018
very friendly staff.
Nov 29, 2018
Flexible with our schedule and great, friendly staff that makes us feel welcome.
Nov 28, 2018
EVERYBODY IS FRIENDLY
Nov 28, 2018
Very professional practice. Friendly staff. Always on time.
Nov 23, 2018
Nice, clean facility, great staff and of course Dr. N is amazing. Very informative and took the time to answer questions.
Nov 21, 2018
Very nice place and people
Nov 21, 2018
Doctor Noriega and staff are very friendly and professional. I'm amazed of how fast my daughter's smile has changes. We are extremely happy.
Nov 20, 2018
Beautiful office. Great people and excellent service. The progress on my daughter's teeth is outstanding. Thank you guys!!
Nov 16, 2018
Every time my kids have an appointment they are always welcome by the people form Copper Creek Orthodontics, the waiting time is minimal and the office space is very nice and clean, the best part is they have coffee for moms!
Nov 14, 2018
Copper creek is AMAZING!! Dr. Noriega and staff are very warm, friendly, generous and takes great care of their patients providing excellent results ! Getting braces there was a great and worthy experience! I love my results! I highly recommend Copper Creek!!
Nov 13, 2018
I would recommend this team to anyone in need of Orthodontic help. I always enjoy my visit and it has been an easy process for my child. Thanks for the good care of my child.