Why I like
Copper Creek Orthodontics
9955 Barker Cypress Rd #225
Cypress, TX 77433
Get directions
(281) 463-6757
https://coppercreekortho.com
info@coppercreekortho.com
Cypress Orthodontist - Copper Creek Orthodontics is dedicated to helping orthodontic patients of all ages achieve the beautiful, healthy straight smile they derserve! We know that our office is only as effective and as welcoming as the people who work in it, which is why we take pride in our friendly and well-trained team members!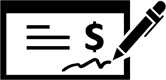 Read Reviews
Jun 26, 2019
Very professional and efficient ! The staff is very friendly with smiley faces. The office is very comfortable. I would recommend this place 100%. The appointment was on time and my daughters braces look nice on her. 😀😀😃
Jun 26, 2019
Awesome people!
Jun 25, 2019
every one is super nice and energetic you get a very welcoming feeling once you walk in
Jun 25, 2019
Everyone is extra nice all the time.
Jun 20, 2019
All staff is nice and friendly and Dr. Noriega is awesome!!!!
Jun 20, 2019
Convenient location. Nice, professional staff
Jun 18, 2019
The staff is so friendly and polite!! The Dr. Takes her time and really explains the process. The added goody bag home is really perfect .
Jun 13, 2019
Best orthodontist office in town! Dr. Noriega and her staffs are super nice and friendly. The environment is very nice and comfortable.
Jun 13, 2019
Great Doctor and staff. Super attentive!
Jun 12, 2019
We love Copper Creek! The entire staff is so friendly. Appointments are always on time, quick and easy!
Jun 12, 2019
Very pleasant, friendly and helpful staff. Very nice and clean office.
Jun 12, 2019
Su personal es muy Amable, siempre que Tienes alguna duda Tienen Tiempo para contestarte .y la clínica está muy limpia.y eso nos da mucho más confiansa
Jun 12, 2019
The staff is really nice and friendly!
Jun 11, 2019
Great customer service. Dr. Noriega is amazing and her staff is a great reflection of the wonderful service she provides. My son loved his experience and because it will be a lengthy process I am so happy we are with this team.
May 22, 2019
Clean office. Friendly, personable and compassionate staff. Dr. Noreiga is the sweetes, kindest and knowledgeable orthodontist around. Every visit is a pleasant one. Family have been going to her for around 7 years. Absolutely love her.
May 17, 2019
Very friendly staff, clean office, easy to get to.
May 17, 2019
The staff is so welcoming! And any procedure done, Dr.Noriega and her staff explain exactly what they are doing and what to expect.
May 16, 2019
Staff is friendly so sweet office is beautiful everything about this business is the A1 my orthodontics for anymore future needs and I will be referring to friends and family!
May 15, 2019
Staff is very personable and professional.
Dr Noriega is amazing...she's professional, caring, thorough, and always has a friendly smile for us. I would definitely recommend Copper Creek Ortho.
(Bonus: they're very time efficient. We have never waited more three a few minutes to be seen. This means so much to me as a mom with three busy kids.)
May 15, 2019
Everyone is very friendly. Its just like family. It feels like home.