Why I like
Copper Creek Orthodontics
9955 Barker Cypress Rd #225
Cypress, TX 77433
Get directions
(281) 463-6757
https://coppercreekortho.com
info@coppercreekortho.com
Cypress Orthodontist - Copper Creek Orthodontics is dedicated to helping orthodontic patients of all ages achieve the beautiful, healthy straight smile they derserve! We know that our office is only as effective and as welcoming as the people who work in it, which is why we take pride in our friendly and well-trained team members!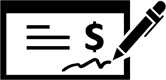 Read Reviews
Feb 20, 2020
Nice, friendly
Feb 18, 2020
It's an amazing experience here
Feb 14, 2020
Very organized, neat and beautiful lake view, nice and gentle people who are experienced and helpful.
Feb 11, 2020
Very friendly and fast service! The atmosphere is really nice and they are so accomodating. My daughter enjoys coming here
Jan 28, 2020
Office is top notice. Wouldn't go anywhere else!
Jan 18, 2020
All of the team is very nice, they have a lot of kindness with their patients. 100% would recommend
Jan 17, 2020
Yes !! Good place!!
Jan 16, 2020
Best orthodontist ever!! Wish I could give 10 stars. My son is almost complete with treatment and has had a marvelous results 😊
Jan 15, 2020
I can not say enough about Copper Creek Dental. My son is almost done with treatment with fabulous results. I work in the dental field and went to tons of consults but the minute we left we knew we found our office. Great staff beautiful office and the latest and greatest technology. I wish I could give 10 stars
Jan 09, 2020
I've been seeing Ms. Noriega for the last two years now and my experience never falls short of superb each time I go in.
She is not just a perfectionist in her field but is an amazing human being. I love her. When I walk into their office, they make me feel like family.

Did I mention my smile has come such a beautiful long way?! (I have aligners)

I highly recommend Copper Creek Ortho.

Someone once told me that they choose to go with whoever is "cheap", but I wouldn't trust anyone solely based on the price tag. I chose to receive service where they're serious about delivering a high quality work, where there is consistency with services, and where I'm welcomed "home".

Thanks Copper Creek!!!
Jan 09, 2020
I love Copper Creek Orthodontics for their expertise, knowledge, care and compassion! Great hours as well and easy appointments.
Dec 20, 2019
I love the staff, the facilities and how can you not love Dr. Noriega! Respectful, polite and effective. Perfect combo.
Dec 20, 2019
I love Copper Creek because they not only make the experience easy but convenient. It has been a warm and open environment the entire time. Everyone is so friendly and very knowledgeable. My son has enjoyed the whole experience, and that says a lot. We will miss everyone greatly. Thanks
Dec 19, 2019
Everyone there is so nice!!! We never have to wait! We always feel so comfortable. Never a bad time.
Dec 18, 2019
It makes going to the orthodontist unpainful and super close to home.
Dec 11, 2019
Copper Creek Orthodontics has the most professional, personable and knowledgeable staff I have ever experienced. Dr Noriega is a delight and full knowledge with a wealth of network for outside of office needs.
They truly care about the Welfare of the patients and the financial toll it may bring to some. They make the process easy and affordable. I am truly grateful to have found them for my children's Ortho needs.
Dec 10, 2019
Great staff and they are friendly. Convenient location and the staff are efficient and always ON TIME.
Nov 26, 2019
Love the staff love how the doctor works just love how everyone the office makes you feel at home I am so in love with the work the doctor and her staff did with my daughter smile would do it again very very recommend!!!!i am going to miss taking my daughter there!!
Nov 25, 2019
THE kindest medical team EVER. My kids look forward to going (and so do I).
Nov 25, 2019
Very good service and very kind people.