Why I like
Copper Creek Orthodontics
9955 Barker Cypress Rd #225
Cypress, TX 77433
Get directions
(281) 463-6757
https://coppercreekortho.com
info@coppercreekortho.com
Cypress Orthodontist - Copper Creek Orthodontics is dedicated to helping orthodontic patients of all ages achieve the beautiful, healthy straight smile they derserve! We know that our office is only as effective and as welcoming as the people who work in it, which is why we take pride in our friendly and well-trained team members!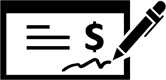 Read Reviews
Feb 18, 2019
Copper Creek Orthodontics was the best choice for my children ! There is always positive energy and the staff is very kind . Dr. Noriega is an amazing doctor !! They are very creative and hands on with their patients from letting them spin the wheel to ringing the bell . 10/10 Copper Creek !!
Feb 15, 2019
This is my 3rd child to have braces from Dr. Noriega. She has beautiful results and is very friendly and profeSional!
Feb 14, 2019
The attention is excellent, the service is A+. We are very happy. They always see my son on time.
Feb 13, 2019
Very friendly staff. Dr Noriega is very good and thorough.
Feb 12, 2019
Dr. Noriega and her staff are AWESOME! The office is very nice with a view that relaxes you. I highly recommend this practice for your orthodontics needs!!
Feb 07, 2019
Personable. Friendly. Efficient.
Feb 07, 2019
Very nice, clean and comfortable office with beautiful views creating a calm, peaceful environment. The office staff and Dr Noriega take care of everyone like they are family. They are efficient and accommodating making appointments easy and convenient.
Jan 31, 2019
Great staff and Dr. AWSOME experience
Jan 29, 2019
Everyone Is very nice and I like how you work
Jan 29, 2019
Professional, friendly staff that is knowledgeable and uses fancy, new technology. I am looking forward to a pleasant orthodontics experience.
Jan 25, 2019
Everyone there is so nice and caring and really wants you to be happy and comfortable with your treatment.
Jan 22, 2019
The staff is amazing!
Jan 21, 2019
I love Copper Creek Orthodontics because they are so efficient and always make you feel welcomed. They have an excellent staff that communicates with you clearly and they are very professional. The office also keeps track of school calendars when scheduling appointments for students. I think that is an excellent quality and shows they care about their patients.
Jan 18, 2019
Dr. Noriega is a great doctor! She does a phenomenal work and the entire staff is really friendly. They take good care of their patients and they answer any questions you have in regards to your treatment.
Jan 16, 2019
We love Copper Creek Ortho
Jan 15, 2019
They are friendly and courteous. Very helpful.
Jan 10, 2019
Great and fast service
Jan 08, 2019
The doctor is very nice and experienced for braces , also the staff are friendly. We're glad to make the right choice .
Jan 08, 2019
All the staff members are amazing. The right place for an outstanding service!!!!