Why I like
Copper Creek Orthodontics
9955 Barker Cypress Rd #225
Cypress, TX 77433
Get directions
(281) 463-6757
https://coppercreekortho.com
[email protected]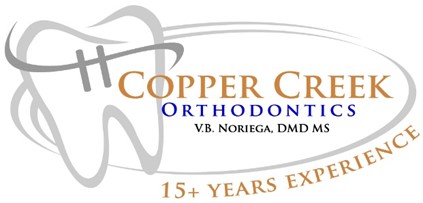 Cypress Orthodontist - Copper Creek Orthodontics is dedicated to helping orthodontic patients of all ages achieve the beautiful, healthy straight smile they derserve! We know that our office is only as effective and as welcoming as the people who work in it, which is why we take pride in our friendly and well-trained team members!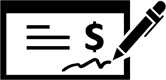 Read Reviews
Sep 01, 2022
Always a wonderful experience. Besides appreciating my results so far, Dr Noriega always makes sure to be present and comes to me with a wonderful welcome every time I visit. I also love how she is always to be found being attentive, caring, and involved with each client. Wonderful atmosphere. Everyone treats you like family! Just perfect.
Aug 30, 2022
The office is always clean! Everyone is so nice and helpful and things run on time! I love that I don't feel rushed and if I have any questions they answer as quickly as possible!
Sep 28, 2023
What isn't there to like, they have the best staff, best office, and have the best work ethic.
Sep 28, 2023
At Copper Creek Ortho, the staff are friendly. The office is clean and beautiful, there's refreshments in the waiting area and on the way out, they provide things you may be needing at home like floss threaders, travel sized brushes or toothpaste. They really think about the whole patient experience. Dr Noriega and her care team are always very thorough and personal able as well. I'm really glad to be getting my braces done here! Can't recommend it enough
Sep 27, 2023
The staff is absolutely amazing. They are kind and friendly and always go above and beyond!
Sep 27, 2023
Super friendly and welcoming staff. Doctor Noriega is so kind and will go above and beyond to make sure you're happy with your results.
Sep 26, 2023
The staff is knowledgeable and friendly
Sep 25, 2023
Every single time we walk in the doors we are greeted by at least two smiling faces. They greet us by name and are always prompt. The care they have given my daughter is top notch!
Sep 25, 2023
Everyone at the office is very welcoming and helpful. The office is clean and comfortable for patients. Dr. Noriega takes her time and really makes a personal treatment plan for each patient according to their needs. As a hygienist, I knew this is where I wanted my child to have her ortho treatment and I couldn't be happier.
Sep 25, 2023
Awesome and friendly staff!!
Sep 21, 2023
Clean, friendly and inviting atmosphere
Sep 19, 2023
Dr Noriega is simply Amazing! She is very knowledgeable, superb care and handling of young kids, and really works with our requirements. We are fortunate to have found her.
Sep 15, 2023
Very attentive, friendly staff . Always a pleasure to come in and get my sons braces adjusted.
Sep 13, 2023
They are all amazing there!
Sep 13, 2023
Love this people !!! Very friendly, understanding and accommodating. My son feels comfortable and confident when visiting the office that he can go into his appointment by himself if he wants to. My son feels confident to ask questions if he needs clarity and has confidence in himself bc of his smile. Thanks copper creek orthodontist :)
Sep 12, 2023
They are friendly and appointments usually run on time. My daughter arrived earlier than the time of her appointment today and they brought her to the back right away.
Sep 12, 2023
The Amazing staff!! They make us feel like family!
Sep 12, 2023
The amazing staff!! It feels like family!!
Sep 12, 2023
We been with Copper Creek for years and with 3 kids! Cannot say enough great things about the care and staff
Sep 08, 2023
Friendly, caring, and attentive.