Why I like
Copper Creek Orthodontics
9955 Barker Cypress Rd #225
Cypress, TX 77433
Get directions
(281) 463-6757
https://coppercreekortho.com
info@coppercreekortho.com
Cypress Orthodontist - Copper Creek Orthodontics is dedicated to helping orthodontic patients of all ages achieve the beautiful, healthy straight smile they derserve! We know that our office is only as effective and as welcoming as the people who work in it, which is why we take pride in our friendly and well-trained team members!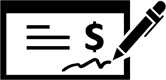 Read Reviews
Oct 18, 2018
The best orthodontist and staff there is. I always have an amazing experience when I go for my appointments.
Oct 17, 2018
Doctor Noriega and her staff are vey professionals yet friendly as well. They explain to the patient and parent the procedure, expectations and every FU walk you through the improvements.
Oct 17, 2018
I love coppercreek because they are so nice and inviting. They help us every time we come in.
Oct 16, 2018
5:00 appointments are available! Super quick service. We can get in and out in about 15-20 min. Office is always clean. Staff is super friendly. My daughter loves coming here, she always looks forward to going, and Dr. Noriega is the BEST!! She is always kind and sweet. An AMAZING orthodontist who makes really cares about her patients!
Oct 12, 2018
The professional and friendly staff are unmeasurable!
Oct 11, 2018
Very professional stafff! Dr.Ortega is wonderful!
Oct 11, 2018
My son is always nervous when we come in. They always make him feel comfortable. Stephanie and Dr Noriega are so nice and patient!
Oct 09, 2018
The staff is awesome and they always make me feel special. I will recommend this office to anyone who needs an orthodontist.
Oct 08, 2018
people was so friendly
Oct 06, 2018
They have put braces on my two sons and now their teeth are very beautiful and they did an excellent job!
Oct 05, 2018
Staff is very friendly and knowledgeable, office always clean and organized
Oct 03, 2018
The people at Copper Creek are very friendly and knowledgeable! Every visit has been a great experience.
Oct 03, 2018
Always on time
The whole staff are great!
Oct 02, 2018
Very friendly and knowledgeable staff! Appointments are on time!!
Oct 02, 2018
I don't have to wait, Dr. Noriega and her staff are friendly, personable and spend time with me and answer my questions. I never feel rushed.
Oct 02, 2018
Just a great bunch of caring ladies that are a joy to be around.
Oct 02, 2018
We love the staff and Dr Noriega
Oct 02, 2018
Very very kind Staff!! Warm and inviting atmosphere. It feels like home :)

Thank you!
Oct 01, 2018
We love the experience from the moment we walk through the doors. My son is treated as an individual and not just as a kid. He is allowed to learn responsibility by checking himself in, in addition to having invisilign at the age of 8. He is already a very mature 8 year old, but this allows him to feel like he is making a difference in his own little world.
Sep 15, 2018
The staff is very welcoming and friendly. Convenient hours. The office is upscale and well maintained.