Why I like
Copper Creek Orthodontics
9955 Barker Cypress Rd #225
Cypress, TX 77433
Get directions
(281) 463-6757
https://coppercreekortho.com
info@coppercreekortho.com
Cypress Orthodontist - Copper Creek Orthodontics is dedicated to helping orthodontic patients of all ages achieve the beautiful, healthy straight smile they derserve! We know that our office is only as effective and as welcoming as the people who work in it, which is why we take pride in our friendly and well-trained team members!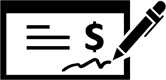 Read Reviews
Aug 19, 2018
I walk in and am greeted on a first name basis. Everyone has a smile on their faces. I've come to care for all not just as folks who take care of my smile, but as friends. Thanks!
Aug 16, 2018
Expertise, professional, kind
Aug 14, 2018

I like Copper Creek because my kids feel comfortable and loved when they walk through the door. The assistants as well as Dr. Noriega are friendly and kind. It is a great place to go!
Aug 14, 2018
Friendly staff and excellent service.
Aug 10, 2018
Always a great visit with Dr. Noriega and staff! Everyone is so friendly and always smiling! :)
Aug 08, 2018
Very professional positive staff. I love my experience with them. No problems rescheduling my app. Nice clean new office.
Aug 07, 2018
I am happy to rate Copper Creek Orthodontics 5 stars. Dr. Noriega, Samantha and the entire staff are superb! Without hesitation I can highly recommend this office to people that are looking for a professional, warm and welcoming environment. My daughter and I have been a patients for over a year and we are always greeted by name in a timely manner. I have a very hectic life and my time is valuable; I love the fact that I never have to wait. Dr. Noriega's contribution to my smile and confidence is nothing short of magical. Kudos to this team for an excellent job!

Aug 07, 2018
The whole staff is amazing!!
Aug 07, 2018
The staff was amazing with my son!
They are very accommodating of his special needs! We have seen them a few times prior to get him acquainted with the office and staff. During his last visit, they let him take breaks, and comforted him through out getting braces.
Very great staff!
Aug 07, 2018
The best place to good. The Doctor is awesome and the staff is very friendly and know what they are doing. Best Orthodontist I know
Aug 01, 2018
I enjoy the friendly staff. They always explain exactly how the progress is going with my son's teeth/braces after every visit which is nice.
Aug 01, 2018
Everyone is very friendly. The whole staff is helpful, made sure we knew what to expect and how to care for my son's teeth while in braces, and treated us like family. The office is immaculately clean! I am impressed with every aspect of our experience at Copper Creek!!
Aug 01, 2018
Love the staff.
Jul 31, 2018
I was recommended by my son dentist. But I just loved that during our first visit the Docter directed herself to my son. It maybe him feel important because his opinion mattered.
Jul 31, 2018
Everyone is nice &&cares about you
Jul 30, 2018
Dr. Noriega is so smart, welcoming and sweet! Beautiful place with helpful and experienced staff! My son, Nathan, loves it here!
Jul 30, 2018
Friendly, very affordable, thorough, clean beautiful environment, fast visible results, amazing personal patient- Orthodontist relationship... wouldn't go anywhere else!!!
Jul 30, 2018
Dr. Noriega and her staff are all friendly and kind. You are always seen promptly and on time. They also have fun giveaways and prizes!
Jul 28, 2018
Everyone is amazing! I love the twins and Samantha! You guys create a friendly atmosphere and treat my mom like the queen she is lol! By far the best orthodontist I've ever had, I guess third time is a charm!
Jul 26, 2018
The service and friendliness of the staff.