Why I like
Heights Pediatric Dentistry and Orthodontics
104 W. 12TH ST., Ste C.
Houston, TX 77008
Get directions
WE LOVE OUR PATIENTS

We are a patient-centered office specializing in the oral health of infants, children, adolescents and patients with special needs. We offer state-of-the-art dental and orthodontic care in a relaxed and fun environment.
Book an appointment with us today for a photo-finish smile!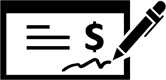 Read Reviews
May 12, 2021
Excellent staff and doctors ! Highly recommend it !!!
Apr 23, 2021
Very profession, patient and attentive.
Apr 23, 2021
Excellent staff and doctors ! Highly recommend it !!!
Apr 23, 2021
Just love the friendliness everyone greets me with💕🥰
Dec 04, 2020
First, and foremost, Drs. Darsey and Lindhorst and their staff are warm and caring and truly make you feel welcomed and comfortable. Also, the office is bright, modern, and fun. Whether you are 7 or 57, these smart folks will have you smiling beautifully!
Nov 16, 2020
We love our pediatric dentist and orthodontist! They are professional, trustworthy, detailed and caring!
Nov 16, 2020
Great service and wonderful atmosphere. Beautiful office and all the attention I need :).
I feel confident that I am getting the best care I can and, in addition, I am always informed and briefed after every visit. Dr. Kasia Lindhorst has always been there for us, always diligent, helpful, and compassionate.
Nov 04, 2020
I always feel I'm in competent hands with the entire staff. Recently Yvette (I'm not sure if I'm spelling her name right) made an impression for my retainer. She was helpful, cheerful and did a great job. I left the office with a smile on my face!
Oct 02, 2020
Words can't explain my gratitude and how happy my son and I are with Dr.Darsey's service and staff
Sep 21, 2020
Love the staff here!!! Warm welcoming environment! I had a bad experience with my previous ortho at another place and so glad I was recommended to Dr. Darsey. After my visit for my braces I was completely satisfied with how they work. Very Kind and patient. He thoroughly explained the process and answered all my questions professionally. I've got to add, VERY clean and ahead of the game in sanitation and disinfecting. Big plus. (Yes I noticed you guys😅)
i recommend this place without any hesitation.
Sep 21, 2020
This office has such a friendly staff & AMAZING Doctors! They care about their patients and love what they do! Always a pleasure coming into this office.
Aug 07, 2020
Great staff, great service, nice facility, close to my house.
Jul 09, 2020
Dr. Darsey and staff are super friendly. I always have a pleasant experience.
Jun 11, 2020
I love the caring environment! Always on time! Answering all our concerns! Experienced team!
Mar 12, 2020
Friendly staff, clean facility, professional dentists
Feb 25, 2020
Warm and friendly and takes the time to explain all services. Best in technology and always had many options appointments
Jan 31, 2020
They are awesome with children. Highly recommend.