Why I like
Integrity Ink
14026 FM 2100, Suite A
Crosby, TX 77532
Get directions
832-992-1300
https://integrityinktx.com/
Integrity Ink is Crosby's leading provider for laser tattoo removal. We use state-of-the-art laser technology to deliver safe, fast, and effective removal of unwanted tattoos. All of our laser technicians are certified in operating advanced Q-switched laser technology and received expert training from New Look Laser College. We use custom protocols for each client and their unique tattoo to ensure the best results and safest laser treatments. But more than that, our main goal is to change lives by helping our clients feel happy and confident with their appearance.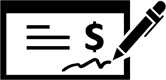 Read Reviews
Jun 10, 2022
Andy was well informed and explained the whole process from start to finish, the establishment was clean and had a peaceful atmosphere. Andy thank you for everything buddy, I'll see you soon and I'll recommend anyone I know to come see you my brother.
May 10, 2022
Love this place, just had my second tattoo removal session today. Excellent communication, very clean atmosphere!
Apr 15, 2022
First off, the facility is very nice/clean and professional looking. Secondly it was easy to hold a conversation with Andy so it made the process more comfortable and easy. Highly recommend!
Mar 04, 2022
Very quick response to my email. The process was clearly explained to me and their service was very affordable. I highly recommend.
Mar 03, 2022
Very nice and hospitality was great and I highly recommend this place.
Mar 02, 2022
very friendly, flexible hours and very professional
Feb 15, 2022
Great professional experience! Andy went above and beyond to make sure I was in the correct set up for Tattoo removal.
Feb 04, 2022
Very clean, professional environment. Andy is extremely knowledgeable and helpful through all phases.
Feb 04, 2022
Very professional clean and informative service. The man owning the studio knows what he is doing and offered great service and answered all our questions.
Jan 31, 2022
Andy is a great guy! Very professional and makes you feel very comfortable. Great business.
Jan 29, 2022
Andy is very informative and comforting through the whole process. I highly recommend!
Jan 29, 2022
professional, place is very clean. Appointments are on time.Doesn't take long at all.. give you information on taking care of the tat removal...reasonable price .. I have been twice ,happy with results...Goimg again in Feb...
Jan 28, 2022
Professional setup. Cool place
Jan 28, 2022
I am in the process of having age spots removed from my hands. I have had two sessions and they have lightened up a lot. Going back for my third session next week. Very pleased with the results.
Jan 28, 2022
Great service, personable and quality work.
Jan 28, 2022
Very Clean and professionally run business.
Always prompt on meeting appointment times
Jan 28, 2022
Friendly and professional. Makes sure to make you feel comfortable during the session and answered any questions I had before/during/after the sessions.
Jan 28, 2022
Friendly clean and welcoming environment.
Jan 28, 2022
Professional, clean and extremely knowledgeable. Would definitely recommend to anyone looking to minimize imperfections brought on by choice or bad genes. Integrity Ink can take care of all of this with a quick and steady hand. Don't hesitate.
Jan 28, 2022
My experiences at Integrity Ink are always professional, comfortable and quick. On top of that the work space is always clean, neat and always smells good lol. The quality of Mr. Andi and his work is outstanding, he takes great passion in his business and I 100% recommend him to everyone.