Why I like
Integrity Ink
14026 FM 2100, Suite A
Crosby, TX 77532
Get directions
832-992-1300
https://integrityinktx.com/
Integrity Ink is Crosby's leading provider for laser tattoo removal. We use state-of-the-art laser technology to deliver safe, fast, and effective removal of unwanted tattoos. All of our laser technicians are certified in operating advanced Q-switched laser technology and received expert training from New Look Laser College. We use custom protocols for each client and their unique tattoo to ensure the best results and safest laser treatments. But more than that, our main goal is to change lives by helping our clients feel happy and confident with their appearance.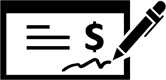 Read Reviews
Apr 06, 2021
I really enjoyed the experience. The shop was clean and easy to find. Super convenient and the owner was very helpful & knowledgeable. So over the moon about the results!
Mar 18, 2021
Nice atmosphere and friendly service.
Mar 18, 2021
Great customer service! Very knowledge and informative about the process. My sun spots are gone!
Mar 18, 2021
Very plesent experience, supper nice service and they made me feel really comfortable!