Why I like
Shama Cycles
1213 W Loop N Fwy #170
Houston, TX 77055
Get directions
(713) 812-7633‬
http://shamacycles.com
info@shamacycles.com
We understand that riders are individuals with their own distinct style and taste. Our clients have goals, budgets and riding needs that determine what bike will work best for them. It's our philosophy that bicycle build, detail and first rate mechanical service should always be focused and never rushed. Our mission is to build custom road and triathlon bikes for our clients that feel good to ride, perform well and look great at the same time. Building or upgrading a customized bike is a process and we strive to provide our clients with the best knowledge, technology and service available.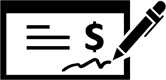 Read Reviews
Jul 11, 2020
Very knowledgeable and friendly. Shama really puts in the extra effort to make sure the job is done right. Well worth the drive even if you're not local.
Jun 29, 2020
Philip recently custom built an outstanding road bike for me - Colnago frame, SRAM components, HED wheels. He and his team are first rate professionals and I highly recommend them.
Jun 28, 2020
Best shop in town! Phillip is very knowledgable about bikes and fitting and can make your dream bike true. We had to make my frame custom and he was super helpful all the way! A+
Jun 18, 2020
Shama Cycles is my favorite local bike shop because it's owned & operated by a trusted & very well-respected cyclist, who provides superior quality in products, service, and maintenance & repairs. He gives the BEST bike fit in Texas and is an expert with the cutting edge Retül bike fit system. As a parent on a budget, he helped me stretch my money farthest by listening to what I wanted (now & later) out of a new bike, identified the bikes with the best geometries suited for my frame, and helped me choose. He also recommended custom options that would help me mash bigger performance from my new rig & bigger savings down the line when I'm ready to add on a little tech. Bikes are expensive, so I'm relieved I went to a trusted expert who is genuinely supportive of helping all aspiring cyclists on their athletic journey from whatever level that may be, novice or pro, gravel grinder or triathlete. Happy riding!!
Jun 11, 2020
Phillip knows his stuff really well! Any rider is welcome, it doesn't matter if you are new to the sport or a veteran. Very friendly guy who is honest in his work! I got a bike fitting there and it is sooo much better to ride a properly fitted tri-bike
Jun 04, 2020
Shama Cycles offer the best customer service! I have been to multiple bike stores in the past and always go back to Shama! I make the hour drive from my home just to have them service my bike. And side note, Shama is the best bike fitter!
Jun 04, 2020
Shama cycles is a great place to go for an uncomplicated and no pressure sales experience. He was referred to me from a friend in my triathlon club. I was looking for a new bike, one I planned on owning for a long time, so the fit was priority #1 for me. Shama is super knowledgeable and was able to find a bike fit for my specific (and weird) body measurements. Can't recommend enough!
Jun 04, 2020
Always friendly and great customer service.
May 17, 2020
They provided excellent service & at a reasonable cost. Highly recommend-
May 16, 2020
When I got a new-to-me bike, my friends said i had to go to Shama to get it fitted and worked on. They were right. They set me up with everything I needed.
May 16, 2020
Phillip did a fantastic job with my bike and me! Very friendly, yet still professional. I'll definitely be going back.
May 16, 2020
Great customer service, friendly and knowledgeable staff, killer bikes.
Apr 18, 2020
I have an old road bike that was considered high-end at the time I acquired it (1986). It hadn't been ridden in years and was in need of a serious overhaul. I took it in to Philip and he completely restored it. Many folks could have disdained working on such an old bike, but Philip said it was fun to restore a "classic bike". I took it out for a hard hour-long ride yesterday, and the bike was as good as it was decades ago. Thanks, Philip.
Apr 16, 2020
I pulled my gravel bike out of the garage and took it Shama for a tune up. I've ridden twice this week. Really enjoy getting on the Salsa again. I'm using it as a quick midweek workout. Also works well on windy days. Downside is too many peds out on the trails. I didn't know my rotors were poor, after the upgrade I have much improved braking. He does honest work at fair price. Some LBS are transactional, where's Shama is consultative. It proves over and over to be a better experience.
Mar 26, 2020
In a time of need, Shama Cycles provided quality and timely service at a fair price.
Mar 12, 2020
I've been going to Shama Cycles ever since I started endurance sports. They always take great care of my bikes and get them ready for race day and events. Philip also has been fitting me on my bikes as well and always does a great job. Any tweaks that need to be made I can call him and get everything squared away. Recently I've wanted to build up a bike and Philip was able to get exactly what I wanted and get it done. If you're in the Houston area his shop is the place to go!
Mar 03, 2020
"He went to Shama"...

Awesome bike shop, amazing custom bikes as well as well as everyday cycling stash! Couldn't give 6 stars so will just have to stick with the 5.
Feb 25, 2020
Amazing experience! Great fit, really helped me with some training strategies and helped me work on fixing my form. Absolutely a must visit. My new LBS for sure. Super knowledgeable and great rates.
Feb 25, 2020
Best in the biz. Used Shama for bike build and fit and back for a saddle top fit. He's like a bicycle doctor... asks follow up questions before making any changes & still assesses while you ride to test changes. He's got all the brains and has no problem explaining it in layman. Highly recommend... especially for the new to the sport folks (like me).
Feb 21, 2020
Thanks to Shama Cycles helping me to own a tri bike after 2 years of looking for all the options in the market and talking to several other bike shops. Philip would say I am unique and others would say I am vertically challenged. He built the most optimal fit for me at the best cost. I never felt rushed, before or after the purchase. Great customer service all the way. Most importantly I made a friend. I highly recommend Shama Cycles.