Why I like
Shama Cycles
1213 W Loop N Fwy #170
Houston, TX 77055
Get directions
(713) 812-7633‬
http://shamacycles.com
info@shamacycles.com
We understand that riders are individuals with their own distinct style and taste. Our clients have goals, budgets and riding needs that determine what bike will work best for them. It's our philosophy that bicycle build, detail and first rate mechanical service should always be focused and never rushed. Our mission is to build custom road and triathlon bikes for our clients that feel good to ride, perform well and look great at the same time. Building or upgrading a customized bike is a process and we strive to provide our clients with the best knowledge, technology and service available.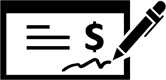 Read Reviews
May 24, 2021
Philip is super knowledgeable and was able to help me find the parts I needed and completed my bike build.
May 24, 2021
Shama Cycles provides top notch expert care. I went in for a bike fit and Philip spent a solid hour with me tweaking small things on my bike to make sure I was comfortable. I have had bike fits in the past, but never one this professional. I highly recommend for triathletes like myself!
May 15, 2021
Philip did a great job in helping build a high end custom bike. I could have easily gone for a ride (pardon the pun) with my lack of knowledge in building out a Cipollini MCM Allroad, but team walked me through each decision and pros/cons, pricing, discussed options and ensured when I was making decisions of what components to add that the decision made sense for me at the right price point. The result was a crossover road/gravel bike that can hang with most A groups while having fun, but can also ride on and off road. I picked up 2-3 MPH riding from my old aluminum bike (avg 19) to this bike as well. Philip's attention to detail in fitting me on the bike, spending over 90 minutes locking me into the ride, has made the sport even more fun now that I can ride longer without burnout.

For a custom ride and someone moving from beginner to intermediate to advanced and needing the right equipment to go with it, Phil can't be beat in what he does.
May 15, 2021
Two main reasons I like Shama Cycles is: 1) I like to ride bikes, 2) I like to ride bikes fast.
May 05, 2021
It was a really down to earth earth experience. They understood my level of experience and provided the right advice. They didn't want to shovel (sell) products down my throat, just recommended what I needed.
It was an excellent experience.
Apr 08, 2021
Everyone at the shop is friendly and helpful. Philip is patient and listens well to what I am looking for in terms of bike fit and builds. I have been pleased with the builds I have gotten here and the bike fits. Check them out for all your biking needs!
Apr 04, 2021
Unmatched service & knowledge. There is not a better LBS in TX. Shama & his team have helped me whether it's converting an old MTB to a 1x or building a custom gravel bike. I cut an hour off my IMTX bike leg by going to see Shama and working on fit & getting every watt out of your legs.
Apr 03, 2021
I know that when I go in, I won't be upsold but instead will be given genuine service based on my needs! Also, can't beat cupcake Friday's.
Apr 01, 2021
Philip is an cyclist that shows when he give recommendations and guidelines whether you buy parts or complete bike.
You will leave with a smile from his shop and every time after you are on your bike.
Mar 17, 2021
Philip went above and beyond to help me get me fitted and into my new bike. By far the best service I have had from a bike shop in Houston. Shama Cycles has earned my business going forward. Not to mention the bike is the best ride I have ever had!
Mar 16, 2021
Philip fit me on my Cervelho P3x last year in preparation for and Ironman. His professionalism and understanding of the bike fit is amazing! He's made me more aerodynamic, while keeping me very comfortable for long distance racing. He also the only mechanic that takes care of my bike, from tune ups to anything and everything a bike may need.
Mar 14, 2021
Personalized expert service. It truly is all about the bike!
Mar 05, 2021
Shama Cycles is the best. Philip knows his customers, knows their bikes, and knows how to fit them. It doesn't matter if you are a seasoned rider or new to the roads: you'll be welcomed here and will receive great service. And if you are in the market for a new bike, the team can help find just the right one and customize it to your heart's desire! Make this your local bike shop—believe me, you'll keep coming back.
Mar 01, 2021
Phil is a serious cyclist and understands what serious cyclists need and want. The first time I went to Phil a chain bike shop told me that the drag in my drive train was in my head. Phil quickly found the problem and had me back in the pack. I just got back my bike from a full overhaul after not servicing it for two long due to Covid and it's like new bike day. The drive train was as smooth as ever. He also fixed a derailleur problem I that had been driving me crazy for a year.
Mar 01, 2021
Phil Shama is a cyclist and knows what serious cyclists need. Came to him the first time to fix a problem that a chain store tried to convince me was in my head. Phil listened and solved it. Just brought my bike back for an overhaul as it hadn't had service in nearly 2 years due to Covid. He fixed a shifting issue that seemed in fixable and had it feeling as smooth as the day I bought i
Feb 28, 2021
Only shop I can trust to work on high end bikes in Houston area. Knowledgeable and service oriented.
Jan 23, 2021
Philip Shama consistently uses his impressive knowledge and experience of cycling tech, bike fit, and human performance to give you individualized personal service. There are few in Houston that pay attention to the details like Philip does. And he will build you a beautiful bike - guaranteed.
Jan 18, 2021
A true bike enthusiast shop. The owner knows his stuff and all the details surrounding what goes into cycling. From entry level bikes to beautiful custom high end rides + customer service like no other.
Jan 04, 2021
This is the place for all levels of cyclists. They make custom bicycles and have a certified mechanic. You can also get an appointment to get a professional fit for your bike.

They also carry a variety of clothing, gear and accessories. The guys are passionate about what they do and are always willing to answer your questions.
Jan 01, 2021
If you want attention to detail and the best bike builder in Houston, then Shama is your spot! True Local Bike Shop ( Small Business) where all the real important stuff is still important (coffee and beer) oh and top notch bikes! From fits to truly custom builds Philip and his crew will get you what you need.