Why I like
Shama Cycles
1213 W Loop N Fwy #170
Houston, TX 77055
Get directions
(713) 812-7633‬
http://shamacycles.com
info@shamacycles.com
We understand that riders are individuals with their own distinct style and taste. Our clients have goals, budgets and riding needs that determine what bike will work best for them. It's our philosophy that bicycle build, detail and first rate mechanical service should always be focused and never rushed. Our mission is to build custom road and triathlon bikes for our clients that feel good to ride, perform well and look great at the same time. Building or upgrading a customized bike is a process and we strive to provide our clients with the best knowledge, technology and service available.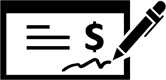 Read Reviews
Jan 17, 2019
Great customer service and overall knowledge about bikes and how to make you a more competitive cyclist. Phil also establishes personalized relationships with customers!!! Great shop!
Jan 16, 2019
Phil goes above and beyond!
Jan 15, 2019
Best cycling store in the Southwest. The attention to detail and service first mentality make this my "go to" shop for all my cycling needs. Phil Shama is always on the cutting edge of the latest and greatest advances in cycling and matches speed with artistry in the bikes he sells to his elated customers.
Jan 15, 2019
Philip made anything I asked for possible. And Philip also takes a personal interest in his client's endeavors after selling a bike.
Jan 14, 2019
Shama cycles is the best shop I have had the pleasure of doing business with. The shop host some of the best bikes you'll ever see. The experience and attention to detail these gentlemen bring to the sport/shop made my road cycling transition from novice to intermediate in a year. Whether you're looking for your first road bike like me 1,800$ budget size order to fit or building your very own custom geometry frame like Mr. Shama would would recommend for everyone...$ This shop will get it done while exuding confidence, first class for everyone here. #Shamafit
Jan 14, 2019
Top-notch gear selection and a sharp focus on performance for everything cycling.
Jan 13, 2019
Shama is the best! I was having trouble with my knees, but after a fit riding my bike is so much better! A good fit can make a huge difference. It did for me!
Jan 12, 2019
As the only true bespoke cycling shop in the area, this is the place to get your dream rig custom built and expertly fitted.

Philip is a fixture in the local cycling community and as a competitive cyclist he understands the racer's unique needs and wants. Whether you are preparing for the next crit, road race, time trial or even local charity ride, Shama Cycles will make sure your fit and bike are race ready.

Make sure to stop in if you are looking to improve your current set-up, add some new wheels, gear, cycling apparel or just to watch live streams of the classics and Grand Tours . . . also, don't forget to grab a cupcake 😊

Jan 12, 2019
Philip is very helpful. I bought my first Tri bike and he made sure to explain a lot of things that I didn't know about the bike and the fit. He took his time to fit me to the bike and he made sure I was comfortable. Also, he made sure I had everything I needed to start training. The bike looks and feels amazing!!! I definitely recommend to go to him with any questions.
Jan 12, 2019
Friendly professional people who truly care about each and every customer.

Philip is a master at bicycle fitting. Mark is a through and experienced mechanic. Great resource for serious cyclist.
Jan 11, 2019
Exceptional service and expertise at this shop. I came in for a fit and found out that I had the wrong size components on my bike. After the new parts and fit were complete, I'm more comfortable in aero position than I have ever been.
Jan 11, 2019
Philip has a sharp eye for bike fitting and knows how to put you in the most powerful and comfortable position for any type of riding, from road racing, to short time trials, to long endurance rides. He is extremely patient and willing to make as many tweaks as necessary to ensure that the fit is perfect for you.

Whether you are in the market for upgrades on your current bike or something completely custom, Shama Cycles is the place to go. The possibilities are endless and Philip will steer you in the right direction to getting your dream bike designed and built. And while you really can't put a price on bike beauty and achieving #matchymatchy status, the pricing for parts and services is fair and competitive.
Jan 11, 2019
Phil was easy to contact and work with. He understood my needs, and did not attempt to oversell me. I ended up with a much faster bike than when I started!
Jan 11, 2019
Best bike fitter to optimize power, aerodynamics and comfort, whether it is one of his bikes or purchased from another source. Works with athletes to customize the design, components and color scheme way beyond expectations which is why we call Phil Mr. Matchy Matchy. There is nothing more cool than to have your bike photo taken in front of the shop when you are ready for your first spin or race on the new rug. You will always find elite cyclists and triathletes hanging out at the shop, ready to learn about the latest components or to get racing advice.
Jan 10, 2019
If you want performance... this is the place for YOU! Philip is by far the best bike fit professional I have ever met and offers volumes of knowledge with super high end custom bikes to your delight!
Jan 10, 2019
You can always depend on good advice, service and help from Philip.

Never had a bad experience and the whole atmosphere and feeling of Shama Cycles is of a true bike shop, not just a shop that sells bikes.
Jan 10, 2019
It's the best bike shop in town. It has made me a better cyclist. And I have met so many friends.
Jan 10, 2019
A great boutique bike shop and its personnel. The only limit is your imagination.
Jan 10, 2019
I love the knowledge that Philip has about quality parts and they are easily available. Most LBS do not carry high-end parts because they cater to a less knowledgeable audience of cyclists. Plus the Shama Cycle Team leads by example. When you see fast riders, you want to be associated with them and wherever they shop for bikes and parts.
Jan 10, 2019
Philip takes as much pride in my bikes as I do. He's committed to making everyone the best rider they can be. He makes everyone feel like they are a priority customer, both inside the shop and out in the community. It's more than just bike work at Shama Cycles. Philip is always happy to connect customers with other cyclists and local rides in the area. He's committed to the Houston cycling scene, which gives the shop a welcoming community vibe.