Why I like
Shama Cycles
1213 W Loop N Fwy #170
Houston, TX 77055
Get directions
(713) 812-7633‬
http://shamacycles.com
info@shamacycles.com
We understand that riders are individuals with their own distinct style and taste. Our clients have goals, budgets and riding needs that determine what bike will work best for them. It's our philosophy that bicycle build, detail and first rate mechanical service should always be focused and never rushed. Our mission is to build custom road and triathlon bikes for our clients that feel good to ride, perform well and look great at the same time. Building or upgrading a customized bike is a process and we strive to provide our clients with the best knowledge, technology and service available.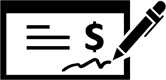 Read Reviews
Jan 04, 2020
Thank you so much for this beautiful speedy Drop Philip! I man very happy with the bike and how you supported and advised me what would be the best option for me within the budget I had. I love the custom coloring/design option and that it's perfectly designed according the measurements I received from a professional fitter from Belgium. Just one additional note: drop in Dutch means liquorish and indeed it's sweet candy to ride this beauty. Now hoping to drop some of my competitors in future races!
Jan 03, 2020
Very knowledgeable on everything bikes. Work and craftsmanship is outstanding very clean.
Dec 11, 2019
The best of the best!
Dec 11, 2019
Purchased a bike and the factory only had the frame in stock. Philip got the frame and built the bike with some nice upgrades. We did a quick fit and after 2 rides everything is great.
Dec 11, 2019
Best bike shop in Houston.
Nov 05, 2019
Phillip and his team are professional, knowledgeable and very dependable for all your bike needs. I have used Shama for bike fits (Phillip has gotten me to the most comfortable position and increased power), service/maintenance, parts and gear. My bike always comes back in perfect race ready condition.
Nov 05, 2019
Phillip is awesome. Followed up on a Sunday to see how fit and components where. First class service.
Nov 04, 2019
Phil is a great guy with a ton of knowledge. He spent a ton of time with me adjusting my new bike, that I didn't buy from him, to get it to where I feel dialed in and ready to rock.
Oct 21, 2019
While considering a transition from my mountain bike to a versatile and reliable road / cross / gravel bike ... and following a bit of research, I ultimately decided upon working with Shama Cycles Bicycle Shop. There, Philip very efficiently facilitated the process through good dialogue; and then upon receipt, a professional and thorough fitting, and concluding with it being calibrated at at the shop.
Altogether, an impressive team and process.
Sep 19, 2019
The guys at Shama are great. Philip really knows his stuff and provides multiple options for what works for you. Wish I got my fitting done sooner. Made a world of a difference.
Sep 18, 2019
Philip is an expert in the area of racing and bike fitting and will go above and beyond expectations to insure the perfect and individualized fit for each customer. He keeps tweaking the fit until the cyclist is comfortable and confident. His knowledge of bicycles and form is superior. His shop offers anything and everything needed for cyclists and triathletes. His technicians are competent and knowledgeable. I cannot recommend Philip Shama and Shama Cycles enough. You will not be disappointed!
Sep 14, 2019
I loved my first fitting with Philip that I went back just recently for my second fitting on new bike. His attention to detail and experience def make it worth every cent. Wish his shop is closer to the WL tho :-/
Sep 10, 2019
Shama Cycles is simply the best in Houston. Personalized, high quality, expert service & bikes. A step above all the rest. Support local small businesses!
Aug 28, 2019
I have now had two bikes built by Shama Cycles. It's now the only bike shop I will go to.

Philip Shama gives the best bike fit in Houston. He looked me over, and had my bike set up within millimeters of where it needed to be. I've never been so comfortable on my bike!!!
Aug 28, 2019
Tremendous expertise is cycling performance. Able to balance comfort and optimum performance on bike fit. Terrific customer service.
Aug 28, 2019
Philip and his crew are courteous, professional, and experienced! I wouldn't bring my bike to any other shop. They are great for a bike fit, which is more important to cycling than most people know, new bikes or custom builds, and a wide range of cycling accessories. Trust SHAMA Cycles, you'll be happy you did!
Aug 20, 2019
Great service from very knowledgeable folks in the cycling business!
Aug 17, 2019
Hands down best service in town!
Aug 17, 2019
Shama is always patient and takes his time with the bike fits and makes sure it's what your comfortable with. Very knowledgeable and will answer any and all of your questions!
Aug 17, 2019
Philip is the best!... he is a living bicycle encyclopedia... service is phenomenal, if you are looking for a personalized built to your needs bike, Shama Cycle is the the only place in Houston