Why I like
Shama Cycles
1213 W Loop N Fwy #170
Houston, TX 77055
Get directions
(713) 812-7633‬
http://shamacycles.com
info@shamacycles.com
We understand that riders are individuals with their own distinct style and taste. Our clients have goals, budgets and riding needs that determine what bike will work best for them. It's our philosophy that bicycle build, detail and first rate mechanical service should always be focused and never rushed. Our mission is to build custom road and triathlon bikes for our clients that feel good to ride, perform well and look great at the same time. Building or upgrading a customized bike is a process and we strive to provide our clients with the best knowledge, technology and service available.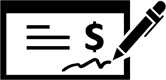 Read Reviews
Mar 11, 2019
Knowledgeable staff, large variety of specialized products, friendly environment.
Mar 10, 2019
To Shama Cycles bikes are not just a job, they are a passion! When I went in for a Pro Bike Fit, I knew I was in great hands. Their pride in what they do is seeing in the work they do, I'm extremely happy with my bike fit and looking forward to more improvements in the near future at Shama's!! When you walk into the their bike shop, you're walking into bike heaven, they have so many unique accessories and cool kits!!! Give them a try, you can thank me later!!
Feb 24, 2019
Great service and awesome bike fitting!
Feb 19, 2019
Phillip Shama did my bike fit and I was completely blown away by his abilities to tell exactly what changes needed to be made. He's knowledgeable, curteous and passionate about making sure you leave happy and satisfied with your bike fit!! I'm so happy and ready to go out there and get many more miles of Smiles!!
Feb 18, 2019
He helped me get a much better bike fit than what I had. My first ride after the fit was much more comfortable. Also, I like that he spoke to me about my abilities as a rider and gave me advice on riding and the upcoming MS150. Thank you.
Feb 14, 2019
Shama Cycles is and has always been a top notch facility. The dedication to detail, the vast knowledge of the sport and overall welcomeness. The service is impeccable and the candy land of assorted cycling / Triathlon gear takes your breath away. Solid location and solid people. Thanks for being a strong part of our community.
Feb 13, 2019
Thanks for the excellent service and great bike fit. Thanks Philip!
Jan 24, 2019
I like the bespoke service I receive at Shama Cycles, a result of Philip Shama's careful attention to each customer and an earnest understanding of how to make any cyclist feel incredible on a bike. Philip is an avid cyclist who does an incredible amount for the cycling community as well. His enthusiasm for the sport at all levels is simply infectious -- he'll make you want to go outside and ride!
Jan 20, 2019
Because PHILIP SHAMA IS DA BOMB! High quality parts for your high quality bike.
Jan 19, 2019
Philippe Shama worked on my bike and he have done an excellent job. I believe he is the best in Houston, I wish he open up in north Houston would be great. North Houston the woodlands wants your skills Mr. Shama.
Anyone need to do anything on his bike to go fast go check out Shama.
Jan 17, 2019
Great customer service and overall knowledge about bikes and how to make you a more competitive cyclist. Phil also establishes personalized relationships with customers!!! Great shop!
Jan 16, 2019
Phil goes above and beyond!
Jan 15, 2019
Best cycling store in the Southwest. The attention to detail and service first mentality make this my "go to" shop for all my cycling needs. Phil Shama is always on the cutting edge of the latest and greatest advances in cycling and matches speed with artistry in the bikes he sells to his elated customers.
Jan 15, 2019
Philip made anything I asked for possible. And Philip also takes a personal interest in his client's endeavors after selling a bike.
Jan 14, 2019
Shama cycles is the best shop I have had the pleasure of doing business with. The shop host some of the best bikes you'll ever see. The experience and attention to detail these gentlemen bring to the sport/shop made my road cycling transition from novice to intermediate in a year. Whether you're looking for your first road bike like me 1,800$ budget size order to fit or building your very own custom geometry frame like Mr. Shama would would recommend for everyone...$ This shop will get it done while exuding confidence, first class for everyone here. #Shamafit
Jan 14, 2019
Top-notch gear selection and a sharp focus on performance for everything cycling.
Jan 13, 2019
Shama is the best! I was having trouble with my knees, but after a fit riding my bike is so much better! A good fit can make a huge difference. It did for me!
Jan 12, 2019
As the only true bespoke cycling shop in the area, this is the place to get your dream rig custom built and expertly fitted.

Philip is a fixture in the local cycling community and as a competitive cyclist he understands the racer's unique needs and wants. Whether you are preparing for the next crit, road race, time trial or even local charity ride, Shama Cycles will make sure your fit and bike are race ready.

Make sure to stop in if you are looking to improve your current set-up, add some new wheels, gear, cycling apparel or just to watch live streams of the classics and Grand Tours . . . also, don't forget to grab a cupcake 😊

Jan 12, 2019
Philip is very helpful. I bought my first Tri bike and he made sure to explain a lot of things that I didn't know about the bike and the fit. He took his time to fit me to the bike and he made sure I was comfortable. Also, he made sure I had everything I needed to start training. The bike looks and feels amazing!!! I definitely recommend to go to him with any questions.
Jan 12, 2019
Friendly professional people who truly care about each and every customer.

Philip is a master at bicycle fitting. Mark is a through and experienced mechanic. Great resource for serious cyclist.