Why I like
Shama Cycles
1213 W Loop N Fwy #170
Houston, TX 77055
Get directions
(713) 812-7633‬
http://shamacycles.com
info@shamacycles.com
We understand that riders are individuals with their own distinct style and taste. Our clients have goals, budgets and riding needs that determine what bike will work best for them. It's our philosophy that bicycle build, detail and first rate mechanical service should always be focused and never rushed. Our mission is to build custom road and triathlon bikes for our clients that feel good to ride, perform well and look great at the same time. Building or upgrading a customized bike is a process and we strive to provide our clients with the best knowledge, technology and service available.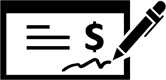 Read Reviews
Aug 17, 2019
Hands down best service in town!
Aug 17, 2019
Shama is always patient and takes his time with the bike fits and makes sure it's what your comfortable with. Very knowledgeable and will answer any and all of your questions!
Aug 17, 2019
Philip is the best!... he is a living bicycle encyclopedia... service is phenomenal, if you are looking for a personalized built to your needs bike, Shama Cycle is the the only place in Houston
Aug 12, 2019
Loved the community and small shop feel. Made me (as the customer) feel very important and listened to.
Jul 30, 2019
Great Shop, felt at home talking through what I needed to be done to get out on the bike.
Jul 30, 2019
Best bike shop in Houston!!! The Shama crew knows there stuff - any where from getting you a great fit on your bike, fixing the mechanical challenges you create from riding it all the time to even custom build you one. They take the time to get to know you and know what your goals are when you ride - racing to leisure. Highly highly recommended!!!
Jul 30, 2019
Awesome service, good inventory, super knowledgeable, great prices and awesome Friday cupcakes ;)
Jul 30, 2019
Best bike shop in Houston. The Shama crew really knows their stuff when it comes to getting your bike fitted to you correctly, fixing any mechanical challenges or just building a bike from scratch for you. The best part is they always remember who you are and if not they will get to know you quickly to make sure your riding experience is fun and comfortable!!
Jul 12, 2019
Very helpful. Attentive. Lots of bike knowledge for the customer. Good people
Jul 12, 2019
True and honest opinion for a professional bike setup. This guy knows his shit.
Be it speed, endurance, road, tri, or mtb, Phil Shama and his team will take care of you and your bike.
Wether your a beginner or a pro - go see Shama!
May 30, 2019
Quality work. Professional staff. Answer all questions no matter how basic or how challenging. Offer best advice specifically geared towards personal objectives.
May 04, 2019
A great first time experience and I'm really enjoying/ benefiting immediately from the pro services provided and changes introduced. An all round great customer experience and I would have no hesitation recommending Shama Cycles to fellow cyclists...
May 03, 2019
Extremely knowledgeable group that does a great job explaining your options without any high pressure sales tactics. They also use the products they sell so their recommendations are genuine.

Top level bike fitting service that goes way past "eyeing" it.
May 03, 2019
The staff at Shama Cycles is very personable and caters to everyone's unique needs. From getting a professional fit to nutrition needs, Shama Cycles is a one stop shop for all your cycling needs.
Apr 21, 2019
Great personalized service. Philip takes the time to understand what you're looking for, consider options, and help make a final recommendation on how to best upgrade your bike and your performance.
Apr 19, 2019
By far the best bike shop in town. Has great products and can cater to your every need. I have been riding for over 10 years and have owned 4 different bikes and have never been more comfortable than I am on my new drop bike and my bike fit. My husband and son have also purchased bikes from Phil and are extremely happy. Only bike shop for my family!
Apr 16, 2019
As a very inexperienced rider Philip did a great job making me feel comfortable and explaining why and what he was doing to help make certain I could have the best fit for for the long rides to come!!
Apr 14, 2019
Phil is one of the best in town, his cycling knowledge and expertise is top notch. Thanks for the set up and bike fitting
Apr 13, 2019
Phillip and his team care about each rider individually. They've taken the time to help me learn my bike and answer all of my questions with patience. Thanks for welcoming me to the triathlon community!
Apr 13, 2019
Shama has been my go to bike shop for the past couple of years. Fast forward to this year & a new tri bike which Shama fitted me for, has been patient with all my questions & concerns with riding, racing, etc. He takes time out to explain things & it's always a good experience when I go there. Definitely recommend Shama Cycles!