Why I like
Children's Dental Center of Mason City
615 S Illinois Ave
Mason City, IA 50401
Get directions
641-424-0060
http://childrensdentalmc.com
Welcome to Children's Dental Center of Mason City! We're a state-of-the-art facility located in Mason City that specializes in the care of infants, children, adolescents, and patients with special healthcare needs.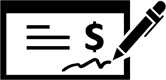 Read Reviews
Feb 18, 2019
Highly recommended. Todd is child friendly, smiles, funny and makes every visit easy. The receptionist is welcoming. Office is always clean. They usually be on time as directed. Thank u all.
Feb 14, 2019
Professional, clean, kid friendly
Feb 12, 2019
Good for my child's care
Feb 06, 2019
They are very fast an always happy to see you when you walk in the door. He is always honest with the feed back.
Feb 06, 2019
The staff is all around genuine and amazing with all children. They go out of their way to make everybody feel very welcome, and especially making the children feel safe and comfortable while going back by themselves. The most friendly staff around.
Feb 06, 2019
Dr Todd and Staff are excellent with my Daughter. Kia really enjoys very visit.
Feb 05, 2019
Because he's good with kids. He made me feel not scared..


As a mom he's super honest ...which means a lot!
Feb 05, 2019
The staff are super sweet & extremly helpful¡ My son has sensory issues and the office was very comforting for him, especially the fish tank. We were both very happy with the experience¡
Jan 23, 2019
Friendly staff
Jan 03, 2019
Friendly people
Nov 28, 2018
They are the best with kids, very friendly and understanding! I love them.
Oct 30, 2018
They r good with kids
Sep 27, 2018
They provide quality care, staff are always friendly and helpful.
Sep 24, 2018
Fun and friendly staff makes the visits easier.
Sep 22, 2018
Meetings International proudly announces "World Dental Conference" which is scheduled on 25-26 March 2019, in PARIS, France and the organization proudly invites everyone around the globe to participate in it. The conference will focus on the theme "New Horizon for Stomatology and Prosthodontics".
Sep 20, 2018
The staff is very nice
Sep 19, 2018
They are very nice and gentle with my 5 kids I would recommend this place.
Sep 05, 2018
Friendly, positive, kind, kids comfortability is goal with this practice. Dr. Todd is great.
Aug 22, 2018
The boys like going to the dentist, and talking Iowa Hawkeye sports with Dr. Todd.
Aug 16, 2018
The staff is great with my boys!