Why I like
Children's Dental Center of Mason City
615 S Illinois Ave
Mason City, IA 50401
Get directions
641-424-0060
http://childrensdentalmc.com
Welcome to Children's Dental Center of Mason City! We're a state-of-the-art facility located in Mason City that specializes in the care of infants, children, adolescents, and patients with special healthcare needs.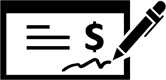 Read Reviews
Nov 28, 2018
They are the best with kids, very friendly and understanding! I love them.
Oct 30, 2018
They r good with kids
Sep 27, 2018
They provide quality care, staff are always friendly and helpful.
Sep 24, 2018
Fun and friendly staff makes the visits easier.
Sep 22, 2018
Meetings International proudly announces "World Dental Conference" which is scheduled on 25-26 March 2019, in PARIS, France and the organization proudly invites everyone around the globe to participate in it. The conference will focus on the theme "New Horizon for Stomatology and Prosthodontics".
Sep 20, 2018
The staff is very nice
Sep 19, 2018
They are very nice and gentle with my 5 kids I would recommend this place.
Sep 05, 2018
Friendly, positive, kind, kids comfortability is goal with this practice. Dr. Todd is great.
Aug 22, 2018
The boys like going to the dentist, and talking Iowa Hawkeye sports with Dr. Todd.
Aug 16, 2018
The staff is great with my boys!
Aug 16, 2018
Dr. Todd and his staff have been the most incredible dentist we have had. One of our children is medically complex and he takes time to educate himself & knows how to care for he.
Aug 16, 2018
Amazing service and care
Aug 02, 2018
Dr. Todd and his staff are AMAZING!!! I had wanted to switch to a closer provider but my kids said NO!! They love going to Dr. Todd and he is always in a good mood. He takes the time to speak with parents after working on their child/children, which I love. We have been going here since my son was 3 and he is now 14! This place is TOP NOTCH....keep up the phenomenal work Dr. Todd and staff
Jul 31, 2018
I love that Dr. Todd and the staff make the kids feel comfortable and at ease. All 4 of my kids like coming here. My 7 year old was counting down the days until their check-up as she was so excited to go!
Jul 30, 2018
Dr Todd and staff are amazing we wouldn't go anywhere else with our kids!
Jul 27, 2018
my daughter had an appointment the morning she came back from camp and the receptionist was great communicating with me to still get her in that day.
Jul 26, 2018
They are so patient with my son! He is having a lot of jaw pain, and you found out what was the issue. Thank you so much, it is so sad when your child is in pain and you do not know why.
Jul 26, 2018
They are so caring and patient with my grandson, who has an unusual dental issue.
Jul 26, 2018
Because I like toys
Jul 25, 2018
They always give us updates on her teeth and are very helpful.