Why I like
Children's Dental Center of Mason City
615 S Illinois Ave
Mason City, IA 50401
Get directions
641-424-0060
http://childrensdentalmc.com
Welcome to Children's Dental Center of Mason City! We're a state-of-the-art facility located in Mason City that specializes in the care of infants, children, adolescents, and patients with special healthcare needs.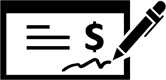 Read Reviews
Apr 15, 2019
They are amazing! My daughter absolutely adores doctor Todd and the nurses! 5 stars here!
Apr 11, 2019
They are great with all 3 of my boys! They take their time with my two boys with Autism. Thank you so much.
Apr 11, 2019
Cause their nice
Apr 11, 2019
Because everyone is so kind here and welcoming! Last year Dr. Todd even gave us a T-shirt... super cool 😎

Apr 09, 2019
They spend the time to make the kids comfortable with them before they do any work. All to often professionals try to rush and forget they are working with children.
Apr 08, 2019
They are really nice 👍🏼
Apr 02, 2019
My kids like to come here. Not scared to come. Like how he works with my son
Feb 20, 2019
Dr. Todd and his staff are so wonderful to the kids!
Feb 18, 2019
Highly recommended. Todd is child friendly, smiles, funny and makes every visit easy. The receptionist is welcoming. Office is always clean. They usually be on time as directed. Thank u all.
Feb 14, 2019
Professional, clean, kid friendly
Feb 12, 2019
Good for my child's care
Feb 06, 2019
They are very fast an always happy to see you when you walk in the door. He is always honest with the feed back.
Feb 06, 2019
The staff is all around genuine and amazing with all children. They go out of their way to make everybody feel very welcome, and especially making the children feel safe and comfortable while going back by themselves. The most friendly staff around.
Feb 06, 2019
Dr Todd and Staff are excellent with my Daughter. Kia really enjoys very visit.
Feb 05, 2019
Because he's good with kids. He made me feel not scared..


As a mom he's super honest ...which means a lot!
Feb 05, 2019
The staff are super sweet & extremly helpful¡ My son has sensory issues and the office was very comforting for him, especially the fish tank. We were both very happy with the experience¡
Jan 23, 2019
Friendly staff
Jan 03, 2019
Friendly people
Nov 28, 2018
They are the best with kids, very friendly and understanding! I love them.
Oct 30, 2018
They r good with kids