Why I like
Children's Dental Center of Mason City
615 S Illinois Ave
Mason City, IA 50401
Get directions
641-424-0060
http://childrensdentalmc.com
Welcome to Children's Dental Center of Mason City! We're a state-of-the-art facility located in Mason City that specializes in the care of infants, children, adolescents, and patients with special healthcare needs.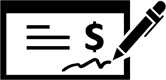 Read Reviews
Nov 25, 2019
Jokes are mega funny. Dr. Todd is extremely sweet. Over all loved it. The best dentist experience I've had.
Nov 25, 2019
The staff is always amazing!!! Dr. Todd is the best, always explains the details in a understanding language instead of doctor terms. My kids really enjoy him and he is so patient with everyone!!!! Thank you very much for everyone's hard work and dedication to all!!!
Nov 21, 2019
Very friendly, wonderful with the girls. My girls just love Dr. Hoeppner he makes them want to return and that I am thankful for.
Nov 14, 2019
Jokes are mega funny. Dr. Todd is extremely sweet. Over all loved it. The best dentist experience I've had.
Oct 21, 2019

Because it is close to our home
Oct 16, 2019
Everyone is friendly.. Good with the kids.. If something happens Over the weekend I can text the dentist and get back to me right away.
Oct 08, 2019
Professional people
Oct 01, 2019
Great service, and excellent dental care
Sep 09, 2019
Everyone is so kind and friendly!!!
Aug 14, 2019
They are nice and Dr. Todd is amazing
Aug 14, 2019
Awesome service to get my appointment for my son
Jul 24, 2019
It's fun & the staff are great and they have toys and Dr Todd is the best
Jul 08, 2019
Because he's really nice and he does a really good job
Jun 26, 2019
Been coming to Dr.Todd for years, all 3 of my kids love him and staff. Very comfortable for patients and parents. Very caring. Appreciate Dr. Todd very much.
Jun 25, 2019
So patient with a usually nervous 5 and 4 year old! The girls love Dr. Todd and how he takes his time and makes sure they are comfortable. They arrive nervous and leave with huge (shiny) smiles on their faces!
Jun 18, 2019
They did very good they were a little rough my overall experience was good
Jun 12, 2019
Because they are very nice and gentle with my teeth and the people there are very kind.
Jun 11, 2019
They do a great job with my daughter and she is always happy when she leaves.
Jun 10, 2019
They are the best with kids. My kids love to come to the dentist. They are very patient and tell them just what will happen.
Jun 06, 2019
Staff and facility are excellent. Always attentive to my children's needs and very kid friendly.