Why I like
Eddie C. Pruitt, DDS
13303 Champion Forest Dr # 1
Houston, TX 77069
Get directions
(281) 893-9175
https://www.eddiepruittdds.com
Eddie Pruitt, DDS has been serving patients in the Houston, TX area for over 35 years. His ongoing commitment to advanced education has led to a Mastership in the Academy of General Dentistry. Dr. Pruitt is a faculty member of the Center for Aesthetic Dentistry and an alumni of the Dawson Academy.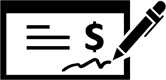 Read Reviews
Feb 27, 2019
I like the service and no nonsense approach to everything
Nov 15, 2018
Office and staff are very attentive to wiping down each piece of equipment after use
They explained thoroughly every procedyre
Nov 07, 2018
Dr Pruitt has been my dentist for nearly 25 years. Hes's the best, I wouldn't consider going anywhere else. I hope he never retires!
Oct 11, 2018
Well, Eddie Pruitt is an awesome dentist! Nice, fast, convient location, clean office and, he has a very thorough and nice hygienist. We've been with Dr. Pruitt for a long time and have no plans of changing any time soon!
Oct 01, 2018
Doctor Pruitt is very caring with his clients and will not do something that isn't necessary
Sep 26, 2018
I have been a patient for many many years as well as several members of my family, and Dr. Pruitt is simply fantastic as well as Bettina.
Sep 26, 2018
I have been going to Dr. Pruitt for 30 years! Professional, gentle, great crowns!! An amazing all round dentist
Aug 30, 2018
Dr Pruitt has been my families dentist for 23 years. He's amazing. Crowns that fit and don't cause issues years later, great customer service, and he's there when you have emergencies. While he may not be officially on all plans it's worth the extra 10 percent to know you are getting quality care and quality materials.

We started with him as a second opinion for TMJ and he said not to have the procedure and it's never been a problem while the other dentist said to do it. Dr. Pruitt provides the honest answers to your situation. Also if you need something he doesn't perform he knows who to go to such as having molars pulled. (Google Review)
Aug 30, 2018
Dr. Pruitt is a wonderful dentist. He is concerned with the overall health of your mouth and your general well-being. He is only one of the few dentists in Houston that has his master's degree in dentistry. He spends the whole time with you start to finish and doesn't shuffle you off to someone else. He continually attends education courses to stay current. Dr. Pruitt is very ethical and generally cares about his patients. (Google Review)