Why I like
Brazilicious® Brazilian Beauty Spa
2681 Gattis School Rd #240
Round Rock, TX 78664
Get directions
(407) 809-8040
https://www.braziliciousbeautyspa.com
Brazilian Lymphatic Drainage Massage in Austin Texas. The Brazilian Lymphatic Drainage by Josie Rushing is our most popular technique.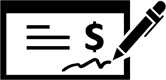 Read Reviews
Dec 01, 2023
I felt welcome from the first moment I walked in! I could tell from the therapist I chose online that she was the one for me and my intuition was not wrong! I loved the love notes left all over the spa! Thank you for creating a safe and comfortable place for us Josie! 😍🥰🤗
Nov 30, 2023
My massage therapist was very knowledgeable and helpful! I was very impressed and will definitely be back!
Nov 27, 2023
Very welcoming place!
Nov 23, 2023
The professionalism and how skilled is the staff
Nov 10, 2023
Truly amazing results that you can immediately see and feel. I love getting the lymphatic massage from Marisol. She is extremely knowledgeable and makes it a wonderful and relaxing experience.
Nov 05, 2023
They are professional and I love the results
Nov 01, 2023
Such a beautiful facility - warm and inviting! Marissol was so wonderful throughout my appointment. She was super informative and walked me through everything. I left feeling lighter and relaxed. Looking forward to my next session!
Oct 28, 2023
Awesome Experience!!!
Oct 28, 2023
1st Time having a Brazilian L. Drainage Massage!!! I feel Great & I'm looking forward to My next appt. Thank U!!!
Oct 28, 2023
This was unlike any experience I've had before. Marissol was incredibly informative and understanding of my goals and how to reach them. She was thorough and positive. I left feeling uplifted emotionally and physically!
Oct 25, 2023
My whole experience with Brazilicious has been amazing! I've been working with Marisol and she is just the best! Not only does she offer a ton of experience but she is so sweet and really cares and takes her time with each and every visit. Can't recommend her enough!
Oct 23, 2023
I love how I feel during and after. It's magical!
Oct 22, 2023
Besides being totally relaxing, they whole staff from booking the appt, choosing from the menu, went above and beyond to help me celebrate my daughters birthday with her! Thank you so very much! This will definitely be a memory we won't forget!
Oct 19, 2023
I enjoy the Brazilian spa bar due to the customer service, and the immunity and relaxation benefits.
Oct 18, 2023
The 1:1 attention is incredible. My visits are extremely focused on me and what my current needs are at that time.
Oct 13, 2023
Such an beautiful calming session. Highly recommend the additional moisture lotion ($22) to the session...you will love it!
Oct 11, 2023
Sonya has been my therapist for a year now. She's always been so bubbly, great energy and provides amazing service! I have lost all my baby weight and I give some of the credit to her for my amazing lymphatic massages! She keeps me coming back every week!
Oct 02, 2023
Josie did it great. She is friendly and nice! Best massage and so relaxing. I will be going back
Oct 01, 2023
The place is beautiful, and Raquel did a great job, I felt so relaxed after. It was my first time so I didn't know what to expect, but it was great.