Why I like
Northwest Houston Prosthodontics
13303 Champion Forest Dr #2
Houston, TX 77069
Get directions
(281) 440-8440
https://www.houstonprosthodontist.com/
At Northwest Houston Prosthodontics, we are dedicated to the practice of reconstructive, esthetics, and implant dentistry at the highest level as a recognized specialty. Restoring optimal esthetic and function for patients is a purpose we truly value because of the trans-formative impact upon their lives. It is also a challenge that inspires us to continue making strides in technology and education.
We take the time to assess your overall oral health and dental needs through a comprehensive evaluation. We propose the best treatment for your situation from a simple filling or a single crown, to the most advanced dental reconstruction; each problem is addressed with the same high level of precision and accuracy. Combining the specialist's skills with the artistry of our technician is the formula for success in achieving both beautiful smile and ideal function. We understand that people have different circumstances, and we believe that those differences must be considered and respected during the development of treatment plans.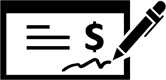 Read Reviews
Sep 12, 2019
Always prompt, professional staff all the way around, expertise, and listens to customer's input and treats you as family! Very much appreciated and valued always! Thank you
Sep 12, 2019
First - they got me an "emergency" appointment within 24 hours and I greatly appreciate it

The visit:

Extremely efficient

No wasted time from beginning to end

Everyone pleasant and patient

Highly competent - everyone in the office

Dr K very involved at every step he needed to be involved with

So far, highly recommend


Sep 04, 2019
Very friendly. Great people
Aug 15, 2019
Everyone was very nice. Patina is an excellent hygienist so I would definitely recommend this office.
Aug 13, 2019
Very professional.
Aug 04, 2019
Because my dental hygienist, Bettina, is painless and wonderful.
Jul 23, 2019
Exceptional and professional results! Highly recommend.
Jul 23, 2019
Every time I go it's first class and professional.
Jul 20, 2019
Everyone in the office is professional. They treat each other (which is important to me) and their clients with courtesy and respect.

Dr. Koutrach is amazing. It's understandable why he's so well respected . After being treated by Dr. Koutrach and his staff, your hoping they'll always be available. Dr. Koutrach and his staff never make you feel rushed and always treat your questions with importance and respond as quickly as possible.

One regret, wish I had found him sooner!
Jul 18, 2019
Friendly staff and very knowledgeable doctor!
Dr. Koutrach is a super caring dentist, and he provides the best professional treatments.
I highly recommend him
Jul 02, 2019
Friendly and knowledgeable staff
Jun 20, 2019
Very helpful and professional.
May 30, 2019
I like Dr. Cobb. He's the best dentist i've ever had and i've had lots of dentists.
Also, Bettina, Christine and Jill take excellent care of me.
May 29, 2019
I decided this year would be about good health, and so...dental work was at the top of my list. We're about half way through a full reconstruction and the results are already wonderful. I'm happy I took a leap of faith and just did it.
As an apprehensive dental patient, I can assure you that Dr. Koutrach and his staff - Jill and Pam, are there to support you and being nervous is perfectly ok too. They were kind enough to let me wear headphones (fullblast) during any drilling since the drill sound was what made me the most nervous. I was never in any significant pain, injections were done so carefully that most of the time I didn't even feel them.
I'm pleased my general dentist referred me to Dr. Koutrach. First Class.
I can't wait to see the final result.
-Julie
May 23, 2019
Dr. Koutrach is an amazing dentist! He does excellent work in all areas of dentistry. His staff is kind, very knowledgeable & professional. I highly recommend him!
May 23, 2019
Trusted staff, kind and very good at their jobs.
May 21, 2019
What a professional experience! Dr. K. answered my questions and then some. I walked in feeling defeat after having 3 previous experiences that weren't positive. I'm feeling positive again. Extremely informative, wonderful staff. Highly recommend.
May 15, 2019
Everyone was nice and welcoming
May 13, 2019
Everybody in the office is so friendly and helpful! The doctor took his time to explain everything that needs to be done !
Apr 23, 2019
Dr. Cobbs not only has the knowledge, but also the skill, patience to provide the high quality and professional service . All the staff are friendly, professional to perform high quality customer services too.