Why I like
Northwest Houston Prosthodontics
13303 Champion Forest Dr #2
Houston, TX 77069
Get directions
(281) 440-8440
https://www.houstonprosthodontist.com/
At Northwest Houston Prosthodontics, we are dedicated to the practice of reconstructive, esthetics, and implant dentistry at the highest level as a recognized specialty. Restoring optimal esthetic and function for patients is a purpose we truly value because of the trans-formative impact upon their lives. It is also a challenge that inspires us to continue making strides in technology and education.
We take the time to assess your overall oral health and dental needs through a comprehensive evaluation. We propose the best treatment for your situation from a simple filling or a single crown, to the most advanced dental reconstruction; each problem is addressed with the same high level of precision and accuracy. Combining the specialist's skills with the artistry of our technician is the formula for success in achieving both beautiful smile and ideal function. We understand that people have different circumstances, and we believe that those differences must be considered and respected during the development of treatment plans.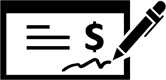 Read Reviews
Nov 30, 2021
Excellent staff. Very warm and welcoming. This was my first visit to see Dr. Koutrach. He explained my situation thoroughly and gave me several good options as to what course of action I could take with my dental situation. I never felt rushed. He answered all of my questions. My husband (who is an existing patient) told me I would be in good hands at Northwest Houston Prosthodontics . He was
absolutely correct.
Oct 27, 2021
I like NWHP for many reasons. Mainly, I was so scared, my teeth were beyond repair. I feel confident in my treatment plan and that my smile and confidence is soon to be returned to me.
I am treated and welcomed like a kind friend would would greet me. I highly recommend Dr Koutrash, Pam, Jill, Kevin and Christine!!
Oct 27, 2021
From the time I called till time I left was treated with the greatest of care and respect . Tell DOC. He done a great job too . Once again THANKS for everything and it was nice seeing y'all. Again .👍
Oct 21, 2021
Very friendly staff and efficient. Dr. K was great.
Oct 21, 2021
Very efficient and kind staff. Doctor was amazing with patient.
Oct 18, 2021
It's a very professional atmosphere. The staff is knowledgeable, and also friendly.
Oct 12, 2021
Kim is an incredible Dental Hygienist. Her caring ways and knowledge sharing are invaluable to me. I look forward to my appointments with her.

The entire staff is awesome. I feel very fortunate to have the very best dental care available.
Oct 09, 2021
Dr. Koutrach is awesome he did an amazing job and my smile is Beautiful.
Everyone in the office is very helpful and willing to do what they can to make your experience a good one.
Oct 01, 2021
Nice people, very professional services. Always feel they are very through during cleanings and dental examinations. I'm happy to recommend them.
Oct 01, 2021
Friendly service. Caring staff. Every single time. 😊
Sep 29, 2021
They are all professional and courteous.
Sep 22, 2021
Awesome Doc and staff!
Sep 22, 2021
They are all professional and courteous.
Sep 13, 2021
They are gentle and very nice people. They treat you like family.
Aug 27, 2021
I felt very welcomed at the clinic and Dr.kotrash is very professional and clear about the work he does.
It was an amazing experience and thank you to the NWHP team!
Aug 27, 2021
Great people to work with, great results !!
Aug 13, 2021
Great staff and doctor! We were impressed with everyone!
Aug 06, 2021
Dr Koutrach is very professional and always does what he says he is going to to. The staff is great to work with. I have been a patient for many years and plan on being with them for many more years.