Why I like
Northwest Houston Prosthodontics
13303 Champion Forest Dr #2
Houston, TX 77069
Get directions
(281) 440-8440
https://www.houstonprosthodontist.com/
At Northwest Houston Prosthodontics, we are dedicated to the practice of reconstructive, esthetics, and implant dentistry at the highest level as a recognized specialty. Restoring optimal esthetic and function for patients is a purpose we truly value because of the trans-formative impact upon their lives. It is also a challenge that inspires us to continue making strides in technology and education.
We take the time to assess your overall oral health and dental needs through a comprehensive evaluation. We propose the best treatment for your situation from a simple filling or a single crown, to the most advanced dental reconstruction; each problem is addressed with the same high level of precision and accuracy. Combining the specialist's skills with the artistry of our technician is the formula for success in achieving both beautiful smile and ideal function. We understand that people have different circumstances, and we believe that those differences must be considered and respected during the development of treatment plans.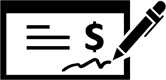 Read Reviews
May 23, 2019
Dr. Koutrach is an amazing dentist! He does excellent work in all areas of dentistry. His staff is kind, very knowledgeable & professional. I highly recommend him!
May 23, 2019
Trusted staff, kind and very good at their jobs.
May 21, 2019
What a professional experience! Dr. K. answered my questions and then some. I walked in feeling defeat after having 3 previous experiences that weren't positive. I'm feeling positive again. Extremely informative, wonderful staff. Highly recommend.
May 15, 2019
Everyone was nice and welcoming
May 13, 2019
Everybody in the office is so friendly and helpful! The doctor took his time to explain everything that needs to be done !