Why I like
Northwest Houston Prosthodontics
13303 Champion Forest Dr #2
Houston, TX 77069
Get directions
(281) 440-8440
https://www.houstonprosthodontist.com/
At Northwest Houston Prosthodontics, we are dedicated to the practice of reconstructive, esthetics, and implant dentistry at the highest level as a recognized specialty. Restoring optimal esthetic and function for patients is a purpose we truly value because of the trans-formative impact upon their lives. It is also a challenge that inspires us to continue making strides in technology and education.
We take the time to assess your overall oral health and dental needs through a comprehensive evaluation. We propose the best treatment for your situation from a simple filling or a single crown, to the most advanced dental reconstruction; each problem is addressed with the same high level of precision and accuracy. Combining the specialist's skills with the artistry of our technician is the formula for success in achieving both beautiful smile and ideal function. We understand that people have different circumstances, and we believe that those differences must be considered and respected during the development of treatment plans.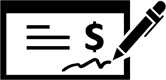 Read Reviews
May 07, 2021
Friendly, knowledgeable and professional staff. I've gone to this clinic for many years. My former dentist has retired and I had my first visit with Dr. Koutrach. I truly like him and am very comfortable having him take care of my dental health. I have a mouth full of crown and veneers. I can attest to the top quality work of the lab. This was of major importance to me.
May 07, 2021
Have been a patient for many years and always provides great service - professional, thorough, detail explanation of services needed, kind and very patient focused with great customer service.
Apr 14, 2021
I really like Northwest Houston Prosthodontics.Dr k. Is a great dentist,He takes his time with you so your teeth fit perfect.He makes great implants and they feel great..Of If you are interested in implants or just false teeth you need to give him a call you want regret it.His phone # is2814408440.He also has a great and friendly staff.
Apr 08, 2021
Fantasy staff and doctor. I'm so pleased with the result
Apr 02, 2021
Best dental hygienist ever. Very gentle and kind and does little extras to make the experience pleasant. Highly recommend Kim.
Apr 01, 2021
Great dental hygienist and dentist!
Mar 31, 2021
Dr Koutrach is the very BEST! He's skilled, knowledgeable, empathetic , & patient. And his staff complement his practice perfectly.


Mar 30, 2021
Friendly and very kind and caring❤️
Mar 30, 2021
I initially went to your facility because of Dr. Cobb and his reputation, I was always happy with his performance. I had so far very little interaction with Dr. Koutrach and this was my first experience with Kim, Both seem pleasant, can't give you any valid comments yet.
Mar 30, 2021
Professionalism, care, pleasantness. A very good experience
Mar 28, 2021
Dr. Koutrach & his staff are very professional, caring & thorough. I highly recommend this practice!
Mar 12, 2021
Always efficient and friendly.
Mar 02, 2021
Dr.kourtrach and his staff are very professional and caring. Kevin is an outstanding worker who goes above and beyond expectation.
Mar 02, 2021
Professional, Knowledgeable, caring. As long as they are
There, I will be there! Best teeth cleaning I ever experienced!
Mar 02, 2021
Attitude helpful considerate professional
Thank you
Feb 26, 2021
This was my first visit to the highly recommended Dr. Koutrach's office. I found the staff very warm and welcoming. The office was very nice and clean. I look forward to many great years of great care.
Feb 26, 2021
Office is extremely clean and staff is professional, kind, and extremely personable. Dr.K is knowledgeable and I know that I am receiving the best care possible.
Feb 26, 2021
Staff is extremely kind, professional, and personable. Office is clean and has a friendly environment. Dr. Mo is knowledgeable and you know that you are receiving the best care possible.
Feb 26, 2021
THE best. Dr K is excellent and thorough. Staff is wonderful and work together well. We drive 45 min. each way to go to this group, and it's worth it.
Feb 26, 2021
Truly exceptional expertise, professionalism and top technology