Why I like
Northwest Houston Prosthodontics
13303 Champion Forest Dr #2
Houston, TX 77069
Get directions
(281) 440-8440
https://www.houstonprosthodontist.com/
At Northwest Houston Prosthodontics, we are dedicated to the practice of reconstructive, esthetics, and implant dentistry at the highest level as a recognized specialty. Restoring optimal esthetic and function for patients is a purpose we truly value because of the trans-formative impact upon their lives. It is also a challenge that inspires us to continue making strides in technology and education.
We take the time to assess your overall oral health and dental needs through a comprehensive evaluation. We propose the best treatment for your situation from a simple filling or a single crown, to the most advanced dental reconstruction; each problem is addressed with the same high level of precision and accuracy. Combining the specialist's skills with the artistry of our technician is the formula for success in achieving both beautiful smile and ideal function. We understand that people have different circumstances, and we believe that those differences must be considered and respected during the development of treatment plans.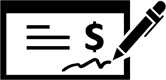 Read Reviews
Jul 21, 2021
Dr Koutrash and staff are great. They make dentist appointments much less stressful
Jun 30, 2021
I am like a caged squirrel in the dentist chair. Even at 74 years old, I'd venture to say some five year olds are better behaved than me. Nonetheless, Dr. Koutrach and the staff at Northwest Prosthodontics go out of their way to consistently create a calming, stress-free, and helpful environment. Kevin and Christine at the front desk are especially kind and make every effort to accommodate scheduling and ensure great communication. Pam and Jill take care of your every need while you're in the chair and watch for any telltale frowns on your face. But what about the most important part of the work? The end product. Previous dentists had declined my case, saying it was too complex and difficult. I've had extensive work performed over the past eight months at Houston Prosthodontics with Dr. Koutrach and his staff and could not be more pleased. I required a great deal of dental work: three bridges, a bone graft, an implant, and almost a full-mouth restoration. Nine teeth were missing, including my two front teeth. Now, here I am at the completion of Dr. Koutrach's work, and I have a beautiful smile with which I could not be happier. As an RN, I'm convinced I would not have had the positive outcome I had were it not for the clinical expertise of Dr. Koutrach. His superb work, coupled with that of his staff, leave me no pause in recommending Houston Prosthodontics to others; and I'm reminded of that with each complement of my smile and each taste of food I can now thankfully enjoy!
Jun 30, 2021
I like and would recommend Northwest Houston Prosthodontics to anyone who needs dental work. Dr Koutrach n his team are very professional, friendly n caters to the needs of their patients. I am so glad I found them. Check them out when you get time.
Jun 30, 2021
Great professional services.
Jun 29, 2021

My first visit with Dr. Mo Koutash , whom replaced Dr. Cobb was very satisfactory, he did and explained every procedure with patience and professionalism. His assistants were also a great asset to a job well done. I will refere Dr. Koutash without hesitation to family and friends. Thanks.
May 26, 2021
The exceptional expertise and caring manner of Dr. Koutrach and his staff have made my entire dental experience the very best it could be.

I look forward to my appointments and feel very fortunate to have a dentist I can trust completely.
May 25, 2021
They are very professional, make you feel comfortable and relaxed.
May 25, 2021
First time to visit a Prosthdontics. Everyone is very helpful.
May 14, 2021
Great, friendly and accommodating staff! Initial visit, so have to wait for Doc's work to be complete final analysis.
May 13, 2021
Nice and friendly
May 11, 2021
First visit but everyone made sure I was taken care of. Everyone was organized.
May 09, 2021
The staff are friendly, professional, and helpful.
May 07, 2021
Friendly, knowledgeable and professional staff. I've gone to this clinic for many years. My former dentist has retired and I had my first visit with Dr. Koutrach. I truly like him and am very comfortable having him take care of my dental health. I have a mouth full of crown and veneers. I can attest to the top quality work of the lab. This was of major importance to me.
May 07, 2021
Have been a patient for many years and always provides great service - professional, thorough, detail explanation of services needed, kind and very patient focused with great customer service.
Apr 14, 2021
I really like Northwest Houston Prosthodontics.Dr k. Is a great dentist,He takes his time with you so your teeth fit perfect.He makes great implants and they feel great..Of If you are interested in implants or just false teeth you need to give him a call you want regret it.His phone # is2814408440.He also has a great and friendly staff.
Apr 08, 2021
Fantasy staff and doctor. I'm so pleased with the result
Apr 02, 2021
Best dental hygienist ever. Very gentle and kind and does little extras to make the experience pleasant. Highly recommend Kim.
Apr 01, 2021
Great dental hygienist and dentist!
Mar 31, 2021
Dr Koutrach is the very BEST! He's skilled, knowledgeable, empathetic , & patient. And his staff complement his practice perfectly.


Mar 30, 2021
Friendly and very kind and caring❤️