Why I like
Meredith V. Morgan M.D.
2 Chelsea Blvd,
Houston, TX 77006
Get directions
(713) 795-4145
http://drmeredithmorgan.com/
Our goal is to provide the best available medical advice and care with special interest in management and treatment of menopause and osteoporosis. One of our highest priorities is to consider healthcare from the women's perspective and be empathetic to each patient's needs. We strive to give our patients the information and education they deserve in a friendly, supportive environment. At the same time, we are able to administer sophisticated medical care while maintaining respect and compassion for every woman we serve.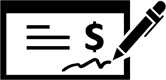 Read Reviews
Jun 27, 2022
Is very thorough, takes time with each individual patient, great sense of humor and explains as well as listens well!!
May 21, 2022
He's an exceptional diagnostician, always current in his knowledge of his specialty and in your other medical issues. You know that he has read your chart, he will be completely present while treating you, and he listens. He is aware of all your conditions and how all aspects result in you overall health. He is also a fine human being and he genuinely cares. You can't do better.
May 20, 2022
Dr. Morgan is truly exceptional. He's that rare combination of definitive expert and very caring and compassionate doctor who is really committed to your care. His office staff is also outstanding and very responsive.
May 19, 2022
He listens to his patient and then will help find out what is going on
Mar 10, 2021
I respect his knowledge, the information he shares, his desire to help me understand all aspects of my treatment as it relates to my overall health.
Feb 09, 2021
Dr Morgan is the most sincere and concerned Doctor that I have ever been in contact with. The dedication to his craft is evident from the first minute you start a conversation with him. He's why I travel 2 hours for the last 20 years for my visits.
Dec 15, 2020
No other provider can compare to Dr Morgan's high level of care and expertise in this ever changing field. He spends time listening to the patient and taking notes which is not the norm in this day and age.
Nov 19, 2020
You will never find a more knowledgeable doctor with impeccable bed side manner. I drive about 1:30 to get to his office. It's so worth the drive.
Oct 16, 2020
Amazing Doctor that listens & takes the time to help & heal!!!
Oct 13, 2020
One of the kindest people I know. Great doctor. Easy to talk to. I have like he has been a God send to me.
Oct 13, 2020
He is always there when I need him. He is the most caring doctor and very easy to talk to.
Jun 24, 2020
Dr. Morgan is caring, knowledgeable, and experienced!
Nov 22, 2019
He is an expert in the field of osteoporosis.
Nov 22, 2019
He is an expert in the field of osteoporosis.
Oct 10, 2019
Dr. Morgan is brilliant. He takes time to listen to you. He explains all your options as well as his recomendations. His staff are friendly and always helpful. I travel for 9 hours to see Dr. Morgan and made these well worth trips for 5 years.
Oct 10, 2019
Dr. Morgan is brilliant. He listens to your concerns and takes time to explain his recomendations for your concerns and your care. His office staff are always friendly and helpful.
Oct 02, 2019
Dr. Morgan saved my life and the life of my child when he delivered babies 15years ago and he's doing it again today after being diagnosed with breast cancer. He is the most caring and amazing doctor I have EVER met.
He goes above and beyond to care for his patients. I will not see anyone else.
Oct 01, 2019
He truly cares about his patients (me) & takes the time to spend one on one asking about my wellbeing & how he can help improve my lifestyle!
Oct 01, 2019
Dr. Morgan cares about his patients and listens and takes the time and continues to acquire knowledge.
Oct 01, 2019
Very knowledgeable about what he does and he even understands rare diseases. He helps try to solve and fix the case in the long term and not just a "quick fix". His staff is amazing and always super helpful. He really listens to you and discusses everything after the exam in great detail. 10/10!!! He is the best!