Why I like
Meredith V. Morgan M.D.
2 Chelsea Blvd,
Houston, TX 77006
Get directions
(713) 795-4145
http://drmeredithmorgan.com/
Our goal is to try to provide the best available medical advice and care with special interest in management and treatment of menopause and osteoporosis. One of our highest priorities is to consider healthcare from the women's perspective and be empathetic to each patient's needs. We strive to give our patients the information and education they deserve in a friendly, supportive environment. At the same time, we are able to administer sophisticated medical care while maintaining respect and compassion for every woman we serve.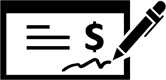 Read Reviews
Sep 12, 2019
I like Dr. Morgan because he listens to you and always explains things in details. He is very knowledgeable and easy to talk to you. He is also always available we needed.
Sep 10, 2019
He is the smartest dr I know and he cares about each patient
Sep 05, 2019
I like Dr. Meredith Morgan because he is very intelligent, knowledgeable, and willing to discuss any issue that affects a person's life. He takes the time to address matters that are of interest or concern to a patient and to make patients aware of current medical and safety information.
Sep 05, 2019
Dr Morgan takes an unusual amount of time with me to be sure he understands what my issues are. He's aware of physical discomfort and tries to alleviate it
Aug 27, 2019
Been my most trusted doctor for over 40 years. He is kind, not solicitous, keeps well informed & offers good advice. I feel he knows me, talks to me & genuinely cares. A mainstay in my life.
Aug 26, 2019
He is interested in using natural remedies.
Aug 25, 2019
He truly cares about your health, explaines so you can understand, takes his time with you!
Aug 13, 2019
He is very thorough in his interviews and listens and considers all symptoms and worries.
Aug 12, 2019
He listens. His compassion for my health shows through out my appt. The office is calming and quiet.
He guides me to the best doctors he knows for the betterment of my health. Most important to me is I trust him completely. He makes his decisions based on experiences and his scientific background and education!! Doc exudes confidence and I love him😀
Aug 12, 2019
He is the most kind and caring man!! He goes above and beyond his call of duty. When you leave his office all of your questions are answered and you feel as though you are his only patient because of the one in one time he spends with you. Dr. Morgan is more than just a dr., he is an angel in disguise.
Aug 07, 2019
The best doctor who really cares about his patients. I have been going to Dr. Morgan for many years and he always helps me.
Aug 06, 2019
he knows who i am
i am focused on
not rushed out the doot
Aug 06, 2019
He never stops learning. He's very smart and shares what he's learned with his patients. He's very thorough.

Aug 06, 2019
Caring and thorough. Proactive with cars.
Jul 26, 2019
Dr. Morgan is very caring and very thorough and very kind! I just think he is absolutely spectacular! I am really grateful for his care and his concern.
Jul 26, 2019
From the minute I walked in the door I felt at home. The office is cozy and the front desk staff, Diane and Amanda are warm and very welcoming. My bone density test was a very pleasant experience and Emily is simply the best, she took the time to explain the process to me and made me feel comfortable and at ease. Dr Morgan is awesome, he is very thorough and took time to explain my test results, as well as prevention and treatments. I'm so grateful to have found Dr Morgan and highly recommend him and his amazing staff..
Jul 16, 2019
He listens to you. And explains things, all things relevant to women's well being and safety. I trust him with my life.
Jul 15, 2019
Dr. Morgan is a very dedicated doctor with tremendous knowledge . He is compassionate about his work & listens to his patient.
There was a time he had referred me to another specialist, I ended up seeing the dr in charge of that practice & she told me she had rather sit under his teaching that any other. How fortunate I have been all these years to call him my dr.
Jul 12, 2019
Dr Morgan has been my doctor for year's now. Not only is he very good and caring, he very informative. When he needs to tell you something he very straightforward,also make sure you understand everything. He is one that takes his time,never in a hurry, and who ever is waiting he takes the same kind of care and time for that next patient
Jul 09, 2019
Dr. Morgan has a vast knowledge in the medical field. Not only his speciality but other. He listens to what I have to say and I never feel uncomfortable or intimidated as I have with some dr's. I've had some complicated issues & he doesn't give up until he finds the answers. As my husband would say. He doesn't just consider him my dr but a great guy.