Why I like
Meredith V. Morgan M.D.
2 Chelsea Blvd,
Houston, TX 77006
Get directions
(713) 795-4145
http://drmeredithmorgan.com/
Our goal is to try to provide the best available medical advice and care with special interest in management and treatment of menopause and osteoporosis. One of our highest priorities is to consider healthcare from the women's perspective and be empathetic to each patient's needs. We strive to give our patients the information and education they deserve in a friendly, supportive environment. At the same time, we are able to administer sophisticated medical care while maintaining respect and compassion for every woman we serve.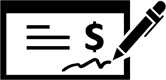 Read Reviews
Jul 16, 2019
He listens to you. And explains things, all things relevant to women's well being and safety. I trust him with my life.
Jul 15, 2019
Dr. Morgan is a very dedicated doctor with tremendous knowledge . He is compassionate about his work & listens to his patient.
There was a time he had referred me to another specialist, I ended up seeing the dr in charge of that practice & she told me she had rather sit under his teaching that any other. How fortunate I have been all these years to call him my dr.
Jul 12, 2019
Dr Morgan has been my doctor for year's now. Not only is he very good and caring, he very informative. When he needs to tell you something he very straightforward,also make sure you understand everything. He is one that takes his time,never in a hurry, and who ever is waiting he takes the same kind of care and time for that next patient
Jul 09, 2019
Dr. Morgan has a vast knowledge in the medical field. Not only his speciality but other. He listens to what I have to say and I never feel uncomfortable or intimidated as I have with some dr's. I've had some complicated issues & he doesn't give up until he finds the answers. As my husband would say. He doesn't just consider him my dr but a great guy.
Jul 09, 2019
Dr. Morgan is very kind and considerate of his patients. I have been seeing him for the past 28 years and would never dream of seeing anyone else.
Jul 09, 2019
Dr. Morgan ensures that your are completely taken care of, he leaves no stone unturned.
Jun 29, 2019

I have used Dr. Morgan for 19 years. He is kind compassion and very though. I feel comfortable asking any questions as many questions without being rushed. I am confident is care I receive.
Jun 21, 2019
Dr. Morgan is an exceptional doctor in both expertise and manner. He is the expert of experts and is highly informed on all subjects of gynecology and obstetrics. He is truly an advocate for a patient's care, he listens, and has wonderful referrals. I would never see any other gynecologist/ obstetrician.
Jun 15, 2019
The best thing about Dr . Morgan, besides he's is expertise is his way of making sure all ( me) his patients feel like family. Truly the best!
Jun 14, 2019
Adjectives like kind, brilliant and dedicated to providing top rate patient care all apply to Dr Morgan. He treats his patients as individuals, making not just their their physical health a priority, but their mental well-being as well. He also goes the extra mile to provide helpful advice about personal safety outside the doctor's office. Besides those accolades, he seems like a very nice person who is absolutely dedicated to his profession.
Jun 13, 2019
Dr Morgan is a great doctor. I have been his patient for over 40 years. He's very knowledgeable and caring. He'll even try to help you with advice on issues outside his field of expertise.
Jun 08, 2019
I have been going to Dr. Morgan for approximately 34 years. He's taken care of me from pregnancy to menopause. Never have I had a Dr who spends this much time with me. He has a wonderful bedside manner, is very thorough, and a great diagnostician. He doesn't over prescribe tests or medications, but at the same time looks at your overall health and wellness to keep you at your optimum. Even though my insurance does not cover my visits to Dr. Morgan, he is well worth it!
Jun 07, 2019
He spends the time with you, looking at your total health picture and offers up practical suggestions. A very nice person but also an excellent doctor. Everyone in the office is very nice as well and an added bonus is easy to make an appointment and office not in the Med Center so easier access.
May 29, 2019
I cannot even imagine another doctor I would appreciate and trust more than my Dr Morgan. Based on the years that I have been his patient, there are so many good things I can say about him. He has doctored and advised me through the delivery of my children and now as one of his "silver" patients. He always makes time to be thoughtful as well as thorough and professional. Dr Morgans staff reflect the same standards that can be expected from him. I have never been disappointed.
May 21, 2019
He is through, knowledgeable and compassionate. He asks questions and listens to what is said.
May 20, 2019
Dr. Morgan provides complete and comprehensive care. He considers all aspects of your health and helps to coordinate providers who specialize in those areas. He is very up to date with the latest research in genetic testing and cancer screening/prevention. Proactive doctor who cares about your overall wellbeing.
May 20, 2019
Special attention to details; always has medical details to share; friendly; talks to patient on a personal level.
May 03, 2019
My daughter and I have been patients of Dr. Morgan since he took over Dr. McLemore's practice. I was afraid no one could measure up to Dr. McLemore, but was simply amazed at how fast Dr. Morgan measured up and exceeded any GYN before him. He is a kind, thoughtful, compassionate and excellent physician who is always on the leading edge of the newest and best solutions for any problem facing a patient. He loves medical research and advocating for his patients. He keeps up on new medicines and medical trials. He has operated on me and his work been positively remarked on by other highly regarded physicians. He helped my daughter through a medical situation with determination he was going to fight a good fight and win the war. He helped me through suspected breast cancer, being a positive partner for me as well as a calming influence.
He spends much time with each patient explaining how we should be taking care of ourselves as his partner So we can live our lives well. He leaves no stone unturned taking care of our physical, emotional and mental needs.
I fear the day Dr. Morgan decides to retire. I know there "will never be another Dr. Morgan".


Apr 27, 2019
Brilliant, professional, compassionate
Apr 25, 2019
I respect his knowledge, the information he shares, his desire to help me understand all aspects of my treatment as it relates to my overall health.