Why I like
Meredith V. Morgan M.D.
2 Chelsea Blvd,
Houston, TX 77006
Get directions
(713) 795-4145
http://drmeredithmorgan.com/
Our goal is to try to provide the best available medical advice and care with special interest in management and treatment of menopause and osteoporosis. One of our highest priorities is to consider healthcare from the women's perspective and be empathetic to each patient's needs. We strive to give our patients the information and education they deserve in a friendly, supportive environment. At the same time, we are able to administer sophisticated medical care while maintaining respect and compassion for every woman we serve.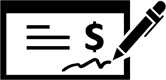 Read Reviews
May 21, 2019
He is through, knowledgeable and compassionate. He asks questions and listens to what is said.
May 20, 2019
Dr. Morgan provides complete and comprehensive care. He considers all aspects of your health and helps to coordinate providers who specialize in those areas. He is very up to date with the latest research in genetic testing and cancer screening/prevention. Proactive doctor who cares about your overall wellbeing.
May 20, 2019
Special attention to details; always has medical details to share; friendly; talks to patient on a personal level.
May 03, 2019
My daughter and I have been patients of Dr. Morgan since he took over Dr. McLemore's practice. I was afraid no one could measure up to Dr. McLemore, but was simply amazed at how fast Dr. Morgan measured up and exceeded any GYN before him. He is a kind, thoughtful, compassionate and excellent physician who is always on the leading edge of the newest and best solutions for any problem facing a patient. He loves medical research and advocating for his patients. He keeps up on new medicines and medical trials. He has operated on me and his work been positively remarked on by other highly regarded physicians. He helped my daughter through a medical situation with determination he was going to fight a good fight and win the war. He helped me through suspected breast cancer, being a positive partner for me as well as a calming influence.
He spends much time with each patient explaining how we should be taking care of ourselves as his partner So we can live our lives well. He leaves no stone unturned taking care of our physical, emotional and mental needs.
I fear the day Dr. Morgan decides to retire. I know there "will never be another Dr. Morgan".


Apr 27, 2019
Brilliant, professional, compassionate
Apr 25, 2019
I respect his knowledge, the information he shares, his desire to help me understand all aspects of my treatment as it relates to my overall health.
Apr 25, 2019
Dr. Morgan delivered me when I was born, so I was introduced to him by my mom (who is also still a patient). Wellness checks can be uncomfortable at times, but Dr. Morgan has always made me feel at ease. This is not an in & out visit - you are treated like family. The staff has always been amazing and Dr. Morgan spends time with you after you exam to discuss any issues or concerns. I feel blessed to have a Dr on my side that has my best interest at heart.