Why I like
Meredith V. Morgan M.D.
2 Chelsea Blvd,
Houston, TX 77006
Get directions
(713) 795-4145
http://drmeredithmorgan.com/
Our goal is to provide the best available medical advice and care with special interest in management and treatment of menopause and osteoporosis. One of our highest priorities is to consider healthcare from the women's perspective and be empathetic to each patient's needs. We strive to give our patients the information and education they deserve in a friendly, supportive environment. At the same time, we are able to administer sophisticated medical care while maintaining respect and compassion for every woman we serve.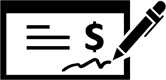 Read Reviews
Nov 30, 2023
Dr Morgan is the best OB ever! It's been stated he is very knowledgeable with a great bed side manner. I will never forget how he paid attention to me! I didn't have to tell him much, he saw my behaviors, never told me what to do, but made a plan with me. Being vegan, I have a lot of Dr. tell me I need to eat meat, but he was so patient. He really is the best!!!
Nov 01, 2023
Dr. Morgan is not only one of the most caring Doctors I've ever had, but his knowledge on women's complex bodies and minds is truly impressive. I am so grateful for him. ✨
Jun 11, 2023
Dr. Morgan is extremely caring and dedicated about his patients, knowledgeable and innovative. His patient care is excellent. He as well as his staff is always reachable. I know I am in good hands and will be well taken care of in his care. His approach is a lost art.
Jun 09, 2023
Dr .Morgan genuinely cares for and about his patients. He takes the time to hear how you're doing .and offers thoughtful and well-educated answers and solutions to health issues.
Apr 19, 2023
It is difficult in today's healthcare environment to sit with one's provider and provide a complete history of what ails you. There is no relationship, rarely a show of genuine care or the display of the passionate art of medicine. It has given away to time, financial, reimbursement and insurance restraints.
However, my visit with Dr. Morgan was absolutely wonderful. He purposely cares, purposely listens, and is purposely thorough in his history taking. I left the office with a plan. I left with hope.
The office was warm and inviting and his staff both professional and caring. Making an appointment was easy and I was seen within a few days of calling to schedule an appointment.
Feb 25, 2023
Dr. Morgan is very intelligent, experienced and knowledgeable. I know that I will get the best medical care from him. He shows a genuine interest in his patients well being.
Jul 08, 2022
* I like Dr Morgan because he is very knowledgeable, caring and compassionate. He always treat me with respect and interest. Dr Morgan has been my Doctor for over 20 years. He helped me deliver both of by babies. His clinical work is through and impeccable. I have great confidence in his care. I love and respect my Doctor. Thank you Dr. Morgan.
Jul 06, 2022
Dr. Morgan & his staff are amazing!! I been going to them for a lot of years now and they always take care of my women needs or if I have any questions or concerns. I strongly recommend this facility 😊
Jun 27, 2022
Is very thorough, takes time with each individual patient, great sense of humor and explains as well as listens well!!
May 21, 2022
He's an exceptional diagnostician, always current in his knowledge of his specialty and in your other medical issues. You know that he has read your chart, he will be completely present while treating you, and he listens. He is aware of all your conditions and how all aspects result in you overall health. He is also a fine human being and he genuinely cares. You can't do better.
May 20, 2022
Dr. Morgan is truly exceptional. He's that rare combination of definitive expert and very caring and compassionate doctor who is really committed to your care. His office staff is also outstanding and very responsive.
May 19, 2022
He listens to his patient and then will help find out what is going on
Mar 10, 2021
I respect his knowledge, the information he shares, his desire to help me understand all aspects of my treatment as it relates to my overall health.
Feb 09, 2021
Dr Morgan is the most sincere and concerned Doctor that I have ever been in contact with. The dedication to his craft is evident from the first minute you start a conversation with him. He's why I travel 2 hours for the last 20 years for my visits.
Dec 15, 2020
No other provider can compare to Dr Morgan's high level of care and expertise in this ever changing field. He spends time listening to the patient and taking notes which is not the norm in this day and age.
Nov 19, 2020
You will never find a more knowledgeable doctor with impeccable bed side manner. I drive about 1:30 to get to his office. It's so worth the drive.
Oct 16, 2020
Amazing Doctor that listens & takes the time to help & heal!!!
Oct 13, 2020
One of the kindest people I know. Great doctor. Easy to talk to. I have like he has been a God send to me.
Oct 13, 2020
He is always there when I need him. He is the most caring doctor and very easy to talk to.
Jun 24, 2020
Dr. Morgan is caring, knowledgeable, and experienced!