Why I like
Sinada Dental
9778 Katy Fwy #450
Houston, TX 77055
Get directions
713-467-2500
http://www.sinadadental.com
Sinada Dental is a Houston Dental practice devoted to restoring and enhancing the natural health of your teeth using conservative, state-of-the-art procedures that will result in beautiful, long lasting oral health. We serve the dental needs of Memorial and West Housto.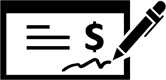 Read Reviews
Sep 12, 2018
I had the best experience ever, both Dr. Sinada and Dill took their time to thoroughly explain things to me. I decided to change my Dentist whom I have been seeing for about 3 years now because after going through a difficult childbirth in the last quarter of 2017 my last 2 dental appointments left me sad and depressed. In fact with my last visit when I got home my husband asked me if something went wrong at the dentist's office the Doctor made me feel as if I was a child who didn't know what I was doing. By nature, I am a very responsible individual, with a meticulous outlook on everything . I have a dental bridge that was failing regardless of what I did to take care of my teeth. I therefore decided to do some research to find a great prosthodontics within our network that's when I discovered Sinada Dental after my encounter with their team, I just couldn't stop talking about how wonderful they are to my family and friends; I am actually going to make them our family dentist👍🏼
Aug 22, 2018
They were quick and thoroughly explained everything.
Aug 08, 2018
Friendly, fast, quality service
Jun 25, 2018
The great and friendly customer service.
May 16, 2018
They have a super clean and sleek office. Friendly Staff. I left feeling taken care of with a fresh smile and I even got a bag with goodies!
May 15, 2018
This was great! I am not dreading the next time I have to go into the dentist anymore! I have very sensitive teeth and they were so understanding and did everything they could to be as gentle as possible while also making sure my teeth are clean! I haven't been able to find that in over 10 years!!
Apr 27, 2018
It's a very nice place, with good technology and very professional staff.
Apr 13, 2018
Very friendly staff. They very much do everything possible to make going to the dentist a pleasant visit. They are straight up and honest with you about everything
Apr 02, 2018
Awesome experience. The staff are very helpful, kind and patient especially with older people. Dr. Dill knocked it out of the park. Highly recommend this practice and Dr. Dill.
Mar 17, 2018
Friendly staff and dentist. Dentist took her time and explained everything. She did a great job. My teeth feel great!
Mar 14, 2018
Great service
Feb 22, 2018
Very friendly .
Feb 05, 2018
Quick response and on time appointment. Dr. Dill is very professional.
Dec 23, 2017
They are professional
Dec 22, 2017
My experience was truly second to none. They are incredibly helpful, thorough and informative.
Dec 15, 2017
Very professional staff .
Nov 09, 2017
Everyone is professional, explain everything to me, and they are friendly.
Sep 22, 2017
Clean facility with great staff!
Sep 10, 2017
It was a very friendly and professional experience. I was a walk in and needed help discovering costs, plans, what needed to be done, etc and they figured out everything fast and efficiently.
Sep 07, 2017
Everyone was so nice! The office was so clean and beautiful. It looked like a spa and not a dental office. Dr. Dill was AMAZING!!! She explained everything to me as she worked and answered any questions I had. She really cared about my dental health. Lilly, her assistant was great also. My husband also recieved service at Sinada Dental. He is usually hard to please, but he was so impressed with Dr. Dill, Lilly, her assistant, and the entire staff.