Why I like
Sinada Dental
9778 Katy Fwy #450
Houston, TX 77055
Get directions
713-467-2500
http://www.sinadadental.com
Sinada Dental is a Houston Dental practice devoted to restoring and enhancing the natural health of your teeth using conservative, state-of-the-art procedures that will result in beautiful, long lasting oral health. We serve the dental needs of Memorial and West Housto.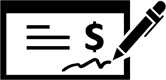 Read Reviews
Oct 28, 2020
Had an great experience at Sinada dental. The staff was extremely friendly and welcoming. Dr. Andrew made me feel very comfortable and relaxed. I highly recommend!
Oct 19, 2020
Great office with a wonderful team!! Steven is the best!
Aug 27, 2020
Sinada Dental was amazing. My husband who hates going to the dentist had a tooth that broke off. It was near the front of his mouth so he didn't want to leave it like that so he was forced to let me get him an appointment. Sinada dental got an appointment for him within 2 days. Which is awesome for a new patient. The Office Manager was amazing she had him all set up and ready to go when he arrived. He didn't wait for a minute and he was back in the chair getting fixed up. When he came out from receiving a temporary cap, he couldn't say enough nice things about the whole process. Which is really a first for him and a dental appointment. I am sure I will be able to get him back to this dental practice and it won't be like pulling teeth. We would truly recommend Sinada Dental to anyone who would like an awesome dental experience. ?
Aug 07, 2020
Phenomenal, phenomenal practice. There is a reason this office has the full 5-star review. They did an incredible job with my father's reconstructive rehab. Amazing doctors, equally as good human beings.
Jan 13, 2020
Top notch office. The staff is super friendly and make you feel very comfortable. It's my first time here and I will be coming back. The clinic is super clean and modern as their service. I loved the big tv in front of your chair really helps to calm down the nerves. I really recommend this place.
Nov 09, 2019
Would like to experience new technology in dentistry. After our first visit staff are courteous, friendly, & service is excellent , tell your dentist (job well done) highly recommended to relatives & friends.
Nov 04, 2019
It has a more personal atmosphere and the doctors all the way down to the staff make sure you stay confertable and settle during your visit. The after care and concern for you after you leave is amazing as well
Sep 10, 2019
I am happy I found Sinada Dental. The employees are so nice and helpful. I really liked the dentist. He answered all of my questions and made me feel at ease. Also, the office is beautiful. It's so clean and new, and it smells good in there. I have found my forever dentist. Thank goodness!
Aug 30, 2019
Office is exceptionally clean and modern. Staff is friendly. Dr. Lin spent alot of time with me explaining my overall dental health and even personally performed my cleaning. Will definitely be coming back in 6 months.
Jul 26, 2019
Office staff is extremely helpful & sweet! A very pleasant dental experience!
Jul 17, 2019
Overall great experience with Dr. Lin and the office staff. Nice and clean office. Everyone was friendly and professional. I will be returning and would recommend Sinada Dental.
Jun 28, 2019
Great assistance from dental assistants and an even better dentist!!
May 31, 2019
Everyone was very friendly and professional. They made sure that you left with a great experience. Everyone, including front desk, explained what they were doing and why they were doing something. I really appreciated that!
May 22, 2019
I started bringing my 16 yr old son here 2-3 years ago based on a recommendation from his pediatric dentist and they treated him very well and did an awesome job on all of the extensive dental work he had to have done. They made it painless and recovery time was minimal. I liked how they treated us and the dentist there so much I decided to switch my own dental care to here. I recommend Sinada Dental to anyone who ask.
May 13, 2019
Wonderful customer service. I went in for filings and didn't feel a thing! The Dentist explained everything as he worked on my teeth. If you need a Dentist, go to Sinada Dental- Dr. Lin.
May 10, 2019
My experience with the office, Dr. Lin, and staff was amazing! The office was very clean and sanitized. Highly recommended Sinada Dental.
Apr 29, 2019
Very clean and friendly staff!
Apr 29, 2019
Very clean, friendly staff and the doctors here know what they are doing. They don't try to over charge you for unnecessary procedures. I recommend this location to anyone looking for a trust worthy dentist!
Apr 29, 2019
Sinada Dental have been very professional and thoughtful to my needs. And the office is very clean and the wait time is quick.

Step 2.)
Apr 24, 2019
The dentist was very helpful, thorough and nice! Will definitely be back!