Why I like
Heritage Films
Houston, TX
Get directions
713-273-2429
https://yourheritagefilm.com
At Heritage Legacy Films, we combine decades of experience in traditional film production with an insatiable desire to tell your story. We bring the equipment and industry standards ordinarily reserved for Hollywood productions into your home and, along with your pictures and family videos, transform a simple conversation into a documentary film.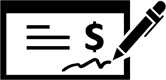 Read Reviews
May 11, 2023
Chance and his team were simply fantastic throughout the entire experience. They created an unbelievably unique and first-rate product that our family truly treasures.
May 09, 2023
The team at Heritage Films did a wonderful job with my Father in-law documentary, they went beyond their way to accommodate our requests for editing and complementing the film. A production that we'll be enjoying for the rest of our lives.
Thanks Chance and the Heritage Films Team
Apr 10, 2023
We were finally able to get the family together this past Saturday and the film was truly amazing. I heard stories I had never heard from each of them. My father is a very private man and he was extremely apprehensive about having a stranger come into his home and question him about his life. Dad won't even allow us to hire them a housekeeper because he is so uncomfortable with people that he doesn't know. However, Chance put him at ease and elicited laughter and tears as Dad shared stories I had never heard - and emotions that I had never seen regarding the difficulties his family experienced during the Great Depression. My dad recently gave me his father's old carpenter's tool box and now it means so much more to me because of what it meant to their survival. I don't think that I have ever seen my dad hug another man outside of his family, but as Chance was leaving after their film session my dad gave him a hug and thanked him.
Jan 22, 2023
I am so happy we decided to do this. Chance was an awesome interviewer and his crew got everything scanned and photographed in one day. The final product was like a watching a biography on tv. Our family will treasure it always
Nov 25, 2022
The entire staff from opening inquiry to final delivery of the priceless document is outstanding. We have been wanting to do this for years and finally made it happen. We unveiled at 2022 Thanksgiving and very happy. THANK YOU, Chance and your staff!
Oct 22, 2022
You have captured his personality, demeanor, and cadence. I was reminded of how many people in his life are gone and how precious every day is. Praise God for you all and your talents. I am forever in your debt. Your film reminds me to be thankful and appreciative of each and every day. My kids and grandkids are going to be eternally grateful.
Oct 13, 2022
Super fun experience, excited to have a high quality video for generations to come. I did this for my parents, going to set up my in laws as a Christmas gift. Chance and the entire team are awesome.
Sep 12, 2022
The entire crew was welcoming and felt like family. We were very, very pleased with the entire process and will treasure the film for years!
Sep 03, 2022
You and your team have been a pleasure to work with. I am sure you get a lot of similar comments ... so keep up the great work. I have already been telling folks about your business, so I am hopeful they will contact you in the future.
Aug 28, 2022
Exceptional experience! Great communication, patient with scheduling, Overall absolutely worth it!!
Aug 02, 2022
What a fantastical and meaningful creation your team created for our family. The work was great and you put dad in such a great light. We are grateful for your expertise!

We almost missed the outtakes but they were epic!!

Thank you for sharing your amazing talents with our family.
Jul 15, 2022
I write you today to thank you for the great work on our film as well as the film we made with my dad the very next day. Although we had never met prior to that day it was like talking to an old friend. The way you and you staff are like family within minutes of meeting makes for a very comfortable setting. The way we all laughed together at my dumb stories and some of the stories my dad told was very enjoyable. Annie was a BIG help getting me through the
preparation process. Not knowing what to expect she made it very easy.
Again, Thanks and I would highly recommend to anyone that would like to preserve their family legacy on film to defiantly use your company.
Jun 02, 2022
I might be a little biased but that's the coolest thing I've ever watched. Very nice team effort, everyone. Can't wait to watch it with the rest of my family
May 10, 2022
We had a blast, my dad can't stop taking about it. Lol. Can't wait to see it!
Mar 12, 2022
I sat and watched the film. I had tears running down my eyes. Thank you for the vision your team has.
Feb 09, 2022
Oh my gosh, Chance that video is BEYOND!!! We laughed, we cried, all the things. My parents are really delighted with it to say the least. My brother hasn't seen it so we'll have a "second screening". Thank you so much for all the care you put into this! There are no words...
Sep 17, 2020
I sincerely appreciate "all" you & crew did to make this a heritage to my 5 children and 6 grandchildren and 1 great grandson= as of right now! I pray and hope family will enjoy it as much as I have and pass on to many generations.
Sep 14, 2020
Good Morning. I want you to know that what you do makes a difference in people's life. My parents regularly watch your film. Dad was watching it about every week and a half. It gave him joy and reflection. I'm sure it will do the same for my mom for the time to come. My brothers and I are thankful for you and your work. Please thank your staff!
Aug 15, 2020
The key to this entire thing is to make people feel comfortable enough to open up. Chance and crew are so perfect at that. My folks weren't all that excited about doing this. It's something I kinda forced on them but Chance had them laughing and telling stories in no time!
Aug 14, 2020
Love these guys. So kind and professional. Mom loved them as well. We knew she had a lot of stories, but we had no idea about some of them! I highly recommend Heritage Films!!!