Why I like
Heritage Films
Houston, TX
Get directions
713-273-2429
https://yourheritagefilm.com
At Heritage Legacy Films, we combine decades of experience in traditional film production with an insatiable desire to tell your story. We bring the equipment and industry standards ordinarily reserved for Hollywood productions into your home and, along with your pictures and family videos, transform a simple conversation into a documentary film.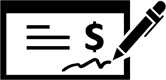 Read Reviews
Sep 17, 2020
I sincerely appreciate "all" you & crew did to make this a heritage to my 5 children and 6 grandchildren and 1 great grandson= as of right now! I pray and hope family will enjoy it as much as I have and pass on to many generations.
Sep 14, 2020
Good Morning. I want you to know that what you do makes a difference in people's life. My parents regularly watch your film. Dad was watching it about every week and a half. It gave him joy and reflection. I'm sure it will do the same for my mom for the time to come. My brothers and I are thankful for you and your work. Please thank your staff!
Aug 15, 2020
The key to this entire thing is to make people feel comfortable enough to open up. Chance and crew are so perfect at that. My folks weren't all that excited about doing this. It's something I kinda forced on them but Chance had them laughing and telling stories in no time!
Aug 14, 2020
Love these guys. So kind and professional. Mom loved them as well. We knew she had a lot of stories, but we had no idea about some of them! I highly recommend Heritage Films!!!
Mar 04, 2020
Thank YOU! Y'all are super awesome, and I'm glad there are people out there that do what y'all do! It was an honor to work with such an awesome group of people! :)
Aug 08, 2019
really appreciate the job you guys have done and your attention to detail. My dad was a little hesitant but as it turned out you made him feel really comfortable and he has really embraced the project.
Apr 16, 2019
Wow. Simply wow. So professional, so fun. The entire experience was unexpected and joyous. I wish we could've filmed mom but am SO GLAD WE HAVE DAD!!!
Apr 02, 2019
Thank you for capturing my dad PERFECTLY!
Mar 18, 2019
Dad loved the movie! What a gift for his 80th Birthday.
Jul 25, 2018
Just watched it. Such a great job by you and your team! Mother will be able to see it this weekend. She will love it!

I do have to say that an outtake film would probably be a hit, as well. 😀 😀 😀
Jul 19, 2018
My parents really loved what we were able to do for them. We've watched with the kids and I think we hit a home run. They only went to their phones once or twice. You're doing great things for people and their families.
May 30, 2018
My God. I don't know how you guys did what you did, but I am beyond impressed. I can't describe what this means to me.
May 30, 2018
They wove the life stories of three siblings, all in their eighties, with lives well-lived, into an extraordinary legacy film. Stories tumbled out of each as they responded to Chance's elegant questioning.
May 30, 2018
I really appreciated the approach of Chance and his team to my Legacy project. They made my grandmother feel comfortable and she enjoyed the process. The video captured many of the special moments in her life and those memories are now captured for future generations.
May 30, 2018
We love the video, a few tears from my daughter in law at the ending. Thanks again.