Why I like
Endodontics of Houston
9318 Louetta Rd #500
Spring, TX 77379
Get directions
‭(281) 655-0063 ‬
http://www.endohouston.com
office@endohouston.com
At Endodontics of Houston, we strive to overcome the negative stigma of root canal therapy. Dr. Bruchmiller and Dr. Gorman have many years of experience providing microscopic endodontic therapy and look forward to helping you maintain your natural teeth.
We understand the negative image of the "root canal" procedure. Doctors Bruchmiller and Gorman apply the latest technology, progressive treatment modalities and gentle care to change that perception, one patient at at time. Our support staff has many years of experience in the dental field and is committed to making your experience in our office as convenient and pleasant as possible.
Additional Location:
827 S. Magnolia Blvd; Bldg. 2, Suite A
Magnolia, TX 77355
Office #: (281) 789-4326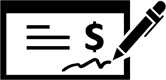 Read Reviews
Mar 09, 2020
Dr. Tod Bruschmiller cares about the patient. He covers all aspects of the treatment (good or bad). Dr. Bruschmiller is willing to answer any questions. Laurie always has a positive and helpful attitude. The entire staff is great. The young lady assisting Dr. Bruschmiller was attentive and wanting to make sure if I was comfortable prior to the treatment. My treatment was a success.
Mar 04, 2020
The staff is amazing and Dr. Gorman is extremely thorough and professional. He takes his time to explain the procedure and to ensure that you are comfortable throughout the entire treatment. I highly recommend Endodontics of Houston.
Mar 02, 2020
Dr. Gorman and the entire staff were amazing! Dr. Gorman was very thorough explaining every step of the process. I would highly recommend to anyone!
Feb 26, 2020
Great service and very caring staff.
Jan 28, 2020
Everyone on the staff was very friendly and helpful. They made me feel comfortable and communicated well. I enjoyed the whole experience. The doctor was also very informative and took the time to explain and go over all my options and really showed interest which I appreciated. The whole process of the root canal also went really smooth.
Jan 28, 2020
Good service and people.
Jan 15, 2020
Very personable and friendly staff. They get the job done right the first time.
Jan 10, 2020
Very professional
Dec 24, 2019
Doctor Tod Bruchmiller was very professional and very kind and always explains me what he was doing while he was working on my difficult root canal.

He was very patience with me I was able to feel relax and i knew I was in good hands.
It was a very good experience.
Dec 19, 2019
The entire team at Endodontics is great! They have repeatedly taken care of my dental issues with compassion and technical competency.
Dec 18, 2019
Very good work
Dec 13, 2019
The front desk staff are always so polite and nice!
And I never have to wait too long before getting called back to get started.
Dr. Gorman does a really great job at making sure I understand everything that's going on and am comfortable during the procedure.
Dec 11, 2019
Very efficient, effective and friendly.
Dec 05, 2019
They staff took the time to explain everything and made sure I was comfortable.
Dec 05, 2019
Very friendly
Dec 03, 2019
The staff is hands down the best of the best ⭐️
Dec 03, 2019
Dr explained everything well and great with kids. He gave options n suggestions.
Dec 03, 2019
Just had a root canal done. Everyone was really nice and the atmosphere was peaceful. Dr. Gorman used a wonderful machine that really improved the process from the last one I had years ago. All in all great experience for a root canal :)
Dec 02, 2019
Dr. Bruchmiller is one of the BEST doctor, I highly recommended to do your Endo with him.
Dec 02, 2019
The staff was very warm and friendly and professional and the doctor was really great