Why I like
Endodontics of Houston
9318 Louetta Rd #500
Spring, TX 77379
Get directions
‭(281) 655-0063 ‬
http://www.endohouston.com
[email protected]
At Endodontics of Houston, we strive to overcome the negative stigma of root canal therapy. Dr. Bruchmiller and Dr. Gorman have many years of experience providing microscopic endodontic therapy and look forward to helping you maintain your natural teeth.
We understand the negative image of the "root canal" procedure. Doctors Bruchmiller and Gorman apply the latest technology, progressive treatment modalities and gentle care to change that perception, one patient at at time. Our support staff has many years of experience in the dental field and is committed to making your experience in our office as convenient and pleasant as possible.
Additional Location:
827 S. Magnolia Blvd; Bldg. 2, Suite A
Magnolia, TX 77355
Office #: (281) 789-4326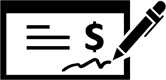 Read Reviews
Jun 15, 2023
They did a awesome job on my root canal no more pain after my visit thanks.
May 03, 2023
It was easy to get a timely appointment. Dr Gorman thoroughly explained the procedure. No body likes getting a root canal but mine was the easiest I've ever had. I'm glad I was referred to this group. I would recommend them to any family or friend in need of their services.
May 02, 2023
DR BRUCHMILLER is reason!!! He was so kind and confident and patient and had plenty of time to tell about root canal procedure.
Have already highly recommended him to a friend.
Apr 25, 2023
The staff was friendly and made sure I didn't feel pain during procedure.
Apr 17, 2023
We are very pleased with the work done by Dr. Gorman on my mother's two root canals. Staff is friendly and we really had a good experience overall with their services and facility.
Apr 17, 2023
The office staff at Endodontics of Houston is pleasant, courteous and knowledgeable. I saw Dr. Gorman and found him to be personable, professional, and knowledgeable. He was unhurried in his assessment of my problem and took time to completely explain the treatment he recommended and the reasons for his opinion. I would recommend this practice based upon his thoroughness.
Apr 17, 2023
The office staff is knowledgeable, pleasant and helpful, Dr. Gorman is thorough, attentive and takes his time explaining you condition and the reasons for his assessment of his thinking and his solution. He is candid, personable, professional and knowledgeable.
Apr 13, 2023
Friendly staff and Dr Gorman took his time explaining about my tooth problem.
Apr 11, 2023
Dr Gorman was very informative. Very nice assistants and staff.
Apr 04, 2023
They're professional & helpful. Thank you guys
Mar 29, 2023
I was pain free both during the root canal procedure and post operatively!! I had an exceptional experience from the moment I walked in. Lori was warm and welcoming along with all the staff. Dr. Bruchmiller was professional, highly skilled, gentle and explained what was going to happen during the procedure. He used some of the latest technology and his music fun. Dr. Bruchmiller came highly recommended and I would highly recommend him as well.
Mar 22, 2023
He was wonderful he is really a great Dr.
Mar 01, 2023
Everyone was very professional and friendly
Mar 01, 2023
The most amazing and knowledgeable I've ever had great job
Feb 28, 2023
The office staff was great! Upfront about any fees required upfront (appreciated the transparency). Stephanie took my X-rays and was great and listened to my concerns and relayed the info to fr Gorman. Dr Gorman was great! He confirmed my concerns, asked questions, asked probing questions. He took a look and we found the issue! I felt validated and appreciated as a patient.
Feb 23, 2023
I have severe dental anxiety. Dr. Gorman and his staff are wonderful. They listened to my concerns and helped me feel at ease. I will only use this team of I have issues in the future.
Jan 20, 2023
Professional and competent- responsive to the patient's needs and concerns. Friendly, pleasant staff.
Jan 18, 2023
Easy to get appointment, cheerful, helpful employees and Dr Gorman explained everything he was doing, step by step and then went over everything again when he finished. Wonderful experience!
Aug 10, 2021
I was in such terrible pain and being a truck driver made it hard to find someone on short notice. Luckily I was referred to Endodontics of Houston where I was seen by Dr. Bruchmiller. As terrified as I was knowing I was going to have a root canal done they were so patient with me. He took his time to make sure everything was numb before he even started. It was the best experience I've ever had in more than 20 yrs. I highly recommend them. The staff is so sweet and wonderful. You will love them.
Jun 24, 2021
Like the down to earth feeling when speaking to Dr Gorman and his staff. Really appreciate his taking time to explain all possible scenarios for treatment.