Why I like
Endodontics of Houston
9318 Louetta Rd #500
Spring, TX 77379
Get directions
‭(281) 655-0063 ‬
http://www.endohouston.com
office@endohouston.com
At Endodontics of Houston, we strive to overcome the negative stigma of root canal therapy. Dr. Bruchmiller and Dr. Gorman have many years of experience providing microscopic endodontic therapy and look forward to helping you maintain your natural teeth.
We understand the negative image of the "root canal" procedure. Doctors Bruchmiller and Gorman apply the latest technology, progressive treatment modalities and gentle care to change that perception, one patient at at time. Our support staff has many years of experience in the dental field and is committed to making your experience in our office as convenient and pleasant as possible.
Additional Location:
827 S. Magnolia Blvd; Bldg. 2, Suite A
Magnolia, TX 77355
Office #: (281) 789-4326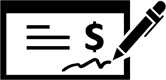 Read Reviews
Oct 09, 2019
Dr Gorman does awesome work ... very honest and cares about his patients well being even after treatment ! Great staff very friendly and caring with a great office atmosphere !
Oct 09, 2019
Dr. Gorman was wonderful. His main concern is the patients comfort. I like that he explains everything. Never felt any pain.
Oct 08, 2019
Peaceful atmosphere, clean offices, and a very professional staff.
Oct 08, 2019
Great experience with an amazing staff that puts the patients care above everything else!
Oct 08, 2019
Dr. Bruchmiller and Dr. Gormon always explain the situation and provide options for treatment. They care about their patients. They take a stressful situation and make you feel comfortable. They have always provided top notch service!
Oct 08, 2019
I would rate Endodontics of Houston 5 stars because they are very professional and honest.
Oct 08, 2019
Courteous staff, appointment time no waiting, explanation of what was being done, relatively painless
Oct 03, 2019
Everyone is friendly and professional. Dr. Gorman diagnosed the issue right away. He explained the options and we discussed the possible outcome of each option. He did not rush me into making a decision. I highly recommend Dr Gorman and his staff.
Oct 01, 2019
I loved it. The Doctor was very detailed and honest, he is not looking for a quick $$ to make.
It's hard to find honest people these days.

Oct 01, 2019
Friendly, professional staff and exceptionally gifted Endodontists.
Sep 26, 2019
The staff is very friendly and Dr Bruckmiller is a very great Endodentist. He has done 2 root canals for me without any issues.
Sep 24, 2019
Got me in and feeling better fast
Sep 24, 2019
Was referred to Endodontists of Houston by my regular dentist, to have an existing problematic root canal cleaned out, due to the fact that a previous dentist did it incorrectly. Needed to get into the office because of infection. Called Monday morning at 8:00 AM and was told that there was an appointment the same day at 2:00 PM with Dr. Gorman. Xrays were taken and Dr. Gorman came in to discuss the plan of treatment, as we sit and got to know each other. Made sure that all of my concerns were addressed. He was very professional, and the procedure was performed to re-do the previous root canal. There was much less pain than before, throughout the entire process today. Afterwards, Dr. Gorman told me that if I had any issues to please contact him. I have always heard "Never have a root canal done by a regular dentist". I see why, because an endodontist performs the entire procedure why viewing the tooth under a microscope, therefore nothing gets missed. I highly recommend Dr. Gorman and he will in the future be my go-to dentist for a root canal. Thanks you Dr. Gorman and staff for a great job.
Jul 17, 2019
Dr. Bruchmiller and his entire staff are very professional. Due to head and neck radiation, my teeth are an issue. I highly recommend Dr. Bruchmiller to anyone needing root canals.
Jun 20, 2019
Dr. Bruchmiller and his whole staff were friendly and professional. I had no pain from beginning to end. I didn't even need pain medicine after my root canal. Dr. B was thorough and made sure I was not feeling pain. I'd highly recommend this practice for any endodontic procedure.
Jun 19, 2019
Care is super and they take time to discuss your procedure, options and any concerns you may have. Focus on your comfort during and after the procedure.
Jun 19, 2019
My visit was for a emergency work on a existing root canal. The office was able to get me in the same day I called and they took great Care of me. I also liked how they treated me. Being transgender they made me feel very welcome.
Jun 18, 2019
Very friendly office staff; great dental assistants; & GREAT doctor!! Very concerned about your comfort!
Jun 18, 2019
Prompt and friendly service. This will be my dental center for all future care.
Jun 05, 2019
Very good team