Why I like
Endodontics of Houston
9318 Louetta Rd #500
Spring, TX 77379
Get directions
‭(281) 655-0063 ‬
http://www.endohouston.com
office@endohouston.com
At Endodontics of Houston, we strive to overcome the negative stigma of root canal therapy. Dr. Bruchmiller and Dr. Gorman have many years of experience providing microscopic endodontic therapy and look forward to helping you maintain your natural teeth.
We understand the negative image of the "root canal" procedure. Doctors Bruchmiller and Gorman apply the latest technology, progressive treatment modalities and gentle care to change that perception, one patient at at time. Our support staff has many years of experience in the dental field and is committed to making your experience in our office as convenient and pleasant as possible.
Additional Location:
827 S. Magnolia Blvd; Bldg. 2, Suite A
Magnolia, TX 77355
Office #: (281) 789-4326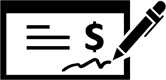 Read Reviews
Jul 17, 2019
Dr. Bruchmiller and his entire staff are very professional. Due to head and neck radiation, my teeth are an issue. I highly recommend Dr. Bruchmiller to anyone needing root canals.
Jun 20, 2019
Dr. Bruchmiller and his whole staff were friendly and professional. I had no pain from beginning to end. I didn't even need pain medicine after my root canal. Dr. B was thorough and made sure I was not feeling pain. I'd highly recommend this practice for any endodontic procedure.
Jun 19, 2019
Care is super and they take time to discuss your procedure, options and any concerns you may have. Focus on your comfort during and after the procedure.
Jun 19, 2019
My visit was for a emergency work on a existing root canal. The office was able to get me in the same day I called and they took great Care of me. I also liked how they treated me. Being transgender they made me feel very welcome.
Jun 18, 2019
Very friendly office staff; great dental assistants; & GREAT doctor!! Very concerned about your comfort!
Jun 18, 2019
Prompt and friendly service. This will be my dental center for all future care.
Jun 05, 2019
Very good team
Jun 04, 2019
The doctors and staff are professional and friendly. The doctor explained everything about the procedure before and afterwards, and even send a reminder to come back for a follow up to track the healing process.
May 29, 2019
Dr. Bruchmiller was very thorough in explaining the procedure I was going to experience. He and his staff were very friendly and attentive. Something I thought was going to be painful, turned into a walk in the park. I wholeheartedly recommend Endodontics of Houston!
May 29, 2019
Kind and courteous staff. Doctors take the time to answer all questions and place a high priority on patient comfort. I can't say I enjoyed having a root canal but I know everything possible was done to put me at ease and make me comfortable. I'll go back to them for my Endo needs.
May 29, 2019
Dr. Gorman and his staff were very patient, explained in honesty and had wonderful "bedside" manner. I would recommend to everyone!
May 29, 2019
The endodontist was very personable and very professional. I was put at ease from the moment i arrofor my root canal procedure. The staff was also very friendly and very professional.
May 13, 2019
Super professional, he was so clear, explaining everything. I felt and feel great. Wonderful experience. Thank you!
May 03, 2019
They are kind, patient, experienced in root canals and treated my mom very good. We are relieved to find someone that is good to my mom and my son! Thank you Dr. Bruchmiller!
Apr 30, 2019
Cautious and conservative approach to treatment.
Apr 24, 2019
Very personable and caring staff and Dr. Gorman was extremely transparent in explaining the procedure, which made me very comfortable to move forward with the root canal.
Apr 02, 2019
Had an abscess and cracked tooth...hadn't eaten or slept for days. Third dentist that day and y'all finally got it pulled and I got some relief. Thank you so much.
Mar 28, 2019
Any hesitations you have about getting a root canal should just go away. They explained to me what they were going to do, made me very comfortable and relaxed with topicals, painless numbing shots, giggle gas, cool shades, great music and overall pleasantness.
Mar 28, 2019
One of the best Dental visits I have ever had! Everyone was super cool & very informative.
I loved the fact that I didn't have to wait long at all & I the Doctor was gentle and quick, but Great work!
Mar 26, 2019
Staff very friendly. Dr very personable, down to earth, exuding quiet confidence and professionalism