Why I like
Endodontics of Houston
9318 Louetta Rd #500
Spring, TX 77379
Get directions
‭(281) 655-0063 ‬
http://www.endohouston.com
office@endohouston.com
At Endodontics of Houston, we strive to overcome the negative stigma of root canal therapy. Dr. Bruchmiller and Dr. Gorman have many years of experience providing microscopic endodontic therapy and look forward to helping you maintain your natural teeth.
We understand the negative image of the "root canal" procedure. Doctors Bruchmiller and Gorman apply the latest technology, progressive treatment modalities and gentle care to change that perception, one patient at at time. Our support staff has many years of experience in the dental field and is committed to making your experience in our office as convenient and pleasant as possible.
Additional Location:
827 S. Magnolia Blvd; Bldg. 2, Suite A
Magnolia, TX 77355
Office #: (281) 789-4326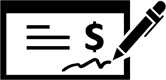 Read Reviews
Feb 18, 2019
Excellent experience with physician and office staff
Feb 12, 2019
This was my third root canal at Endodontics of Houston. Dr. Gorman always explains what is going to happen, my options, and relieves any anxiety. In addition, he just chats with me so I feel at ease with who is treating me. I have had no pain during or after any of the three treatments. Everyone in office works to make visit as pleasant as possible. No one wants a root canal but if I must, Dr. Gorman is my choice!
Jan 30, 2019
Dr Gorman did a great job, virtually painless. He was very thorough with his diagnosis and explained both it and his planned procedure so I could understand it and feel comfortable about it. He performed a root canal after which I'm enjoying no residual pain.
Jan 29, 2019
I liked the care provided, they explained everything to me about my procedure and I highly recommend them Dr and assistant were so nice and careful, it was pain free!
Jan 24, 2019
Gentle, caring doctor and staff.
Jan 24, 2019
Dr. Gorman does and amazing job. Great interaction and taking time to make sure every question is answer and understood.

Highly recommend and will return on future needs.
Jan 21, 2019
Dr. Gormon did my root canal and there truly wasn't any discomfort ( except for the anxiety thinking about it beforehand.) The office is very relaxing. All the staff truly care about their patients.
Jan 17, 2019
They were very professional yet down to earth. They spent quality time with me and answered all of my questions in a way that I could understand. I would highly recommend them to anyone.
Dec 27, 2018
Very nice and accommodating. Explained everything in detail.
Dec 19, 2018
Staff was very professional. Dr was very friendly. He explained everything he would do in the procedure and why he was doing it. I experienced no pain which is always a plus. Follow up call to check on me and explaining what was being done to file for my secondary insurance claim. Great job by all.
Dec 15, 2018
I love it because they treated me with much care and did their job done very well.
Dec 13, 2018
While nobody likes the thought of getting a Root Canal procedure, Dr. Bruchmiller and his staff make the process as painless as possible.
Nov 12, 2018
Amazing doctor and staff. Very professional and courteous. Highly reccomend Dr Gorman.
Nov 10, 2018
Dr. Gorman is an outstanding specialist. Absolutely no pain during procedure and his staff is fabulous. Thank you!!
Oct 25, 2018
They were so friendly and professional. Checking on was a breeze.
The doctor and his assistant kept me informed about what they would be doing. They made sure I had no pain.

Oct 11, 2018
Very nice and comfortable office.

Thought the doctor and staff were very good and friendly.
Oct 10, 2018
Dr. Gorman has great chairside manner, explains as he goes along and never makes you feel rushed. Hopefully I won't be a regular but if I need a root canal I will call him first!
Oct 10, 2018
Friendly staff and great Dr.

Sep 20, 2018
They were very caring and knew what they were doing.