Why I like
Endodontics of Houston
9318 Louetta Rd #500
Spring, TX 77379
Get directions
‭(281) 655-0063 ‬
http://www.endohouston.com
office@endohouston.com
At Endodontics of Houston, we strive to overcome the negative stigma of root canal therapy. Dr. Bruchmiller and Dr. Gorman have many years of experience providing microscopic endodontic therapy and look forward to helping you maintain your natural teeth.
We understand the negative image of the "root canal" procedure. Doctors Bruchmiller and Gorman apply the latest technology, progressive treatment modalities and gentle care to change that perception, one patient at at time. Our support staff has many years of experience in the dental field and is committed to making your experience in our office as convenient and pleasant as possible.
Additional Location:
827 S. Magnolia Blvd; Bldg. 2, Suite A
Magnolia, TX 77355
Office #: (281) 789-4326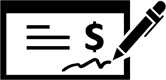 Read Reviews
Aug 16, 2018
I am very happy with the treatment, doctors are very friendly.
Aug 15, 2018
Close to me and great service.
Aug 14, 2018
We absolutely love referring our patients to Dr. Gorman. He is professional, caring, and has great chair-side manners. His office staff is wonderful and anytime I call, Lori and Sarah are always so helpful. Thanks for taking such great care of our dental family! (Google Review)
Aug 13, 2018
I had an unsuccessful root canal at a dentist office that needed to be redone and Dr. Bruchmiller did a wonderful job fixing it. All his staff was so nice and they did everything they could to make a difficult situation as pleasant as possible.
Aug 13, 2018
Professional, courteous staff and doctors. Almost Zero wait time.
Aug 01, 2018
Extremely professional and thorough. Special thanks to Lori whom was patient and answered all questions and concerns. (Google Review)
Aug 01, 2018
I can safely say that getting a root canal was a pleasant experience. The staff got me in quickly, were kind and very aware of the pain I was in. Dr. Bruchmiller was informative, straightforward, but he kept me at ease and got the procedure done quickly. I am very happy with this office. (Google Review)
Aug 01, 2018
We love referring our patients to Dr. Gorman with Endodontics of Houston! They are professional, courteous, and always take great care of our patients. Thanks for being a place we can trust to send our dental family in their time of need! (Google Review)