Why I like
Endodontics of Houston
9318 Louetta Rd #500
Spring, TX 77379
Get directions
‭(281) 655-0063 ‬
http://www.endohouston.com
office@endohouston.com
At Endodontics of Houston, we strive to overcome the negative stigma of root canal therapy. Dr. Bruchmiller and Dr. Gorman have many years of experience providing microscopic endodontic therapy and look forward to helping you maintain your natural teeth.
We understand the negative image of the "root canal" procedure. Doctors Bruchmiller and Gorman apply the latest technology, progressive treatment modalities and gentle care to change that perception, one patient at at time. Our support staff has many years of experience in the dental field and is committed to making your experience in our office as convenient and pleasant as possible.
Additional Location:
827 S. Magnolia Blvd; Bldg. 2, Suite A
Magnolia, TX 77355
Office #: (281) 789-4326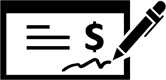 Read Reviews
Apr 22, 2021
Dr. Gorman is really a knowledgeable and professional endodontist, he has performed before a procedure to save one tooth from a old bad performed root canal, and in two opportunitues he has the honesty to tell me when is not necessary or not the best choice. And referred me to another specialist.This means to me a lot beside from his knowledge and professionalism is his caracter as a honest person.
Apr 08, 2021
They are honest and competent-2 things you don't find much these days. I trusted Dr Bruchmiller and would refer him to my friends and family.
Apr 06, 2021
The staff is friendly and efficient. Dr. Gorman took his time explaining what he would need to do and answered all of my questions.
Apr 05, 2021
The DR. was very skilled in his work . The assistant went out of her way to make me comfortable. The procedure went well with minimal discomfort. The team was not trying to rush but more focused on doing a good job
Mar 30, 2021
This was an excellent experience. Unfortunately I'm one of those people with beautiful, crappy teeth, thus I've had my fair share of root canals. This was definitely the best and easiest experience. Our consult was thorough, and the procedure was quick and painless. Dr. Bruchmiller and his assistants worked perfectly in sync, and made my comfort priority. Fantastic front desk staff, and I tremendously appreciate the extensive COVID procedures.
Mar 23, 2021
My husband loved his visit. He felt confident in Dr Bruchmiller's professional and kind manner. He was pleased with his results.
Mar 10, 2021
Did an awesome job
Mar 09, 2021
Always a great experience.
Mar 08, 2021
Dr. Gorman, by far one of the best dental experiences that I have ever had. After dealing with my general dentist and not having any luck. Lori, one of dr Gormans front receptionist, went above and beyond to make sure I was able to get in and get my root canal. I would definitely refer anyone that needed a root canal to your office.
Mar 07, 2021
Professional staff in a friendly atmosphere
Mar 05, 2021
Great front desk staff.
Feb 28, 2021
Very friendly place and got right in. Dentist seemed genuinely concern about the pain I was in. I will be going there again and I would definitely refer friends here.
Feb 25, 2021
They did great and helped me calm down when I was nervous. Everyone there was so nice and would definitely recommend them. Also really enjoyed the music playing while I got my root canal done.
Feb 24, 2021
Did a good job
Feb 24, 2021
Courteous. Attentive, and Professional
Feb 23, 2021
The most relaxing, pain free route cancel I've ever experienced. I nodded off during the procedure. Excellent!
Feb 23, 2021
The staff is friendly and efficient the doctor was Gentle and explained every step of the Procedure. No one wants to have a root canal but this office made it very tolerable and pain free... I highly recommend Dr. Bruchmiller and his office if you every need a Root Canal 🦷
Feb 09, 2021
Dr. Gorman is very good at explaining what he is going to do and giving you time to ask questions. The ladies at the front are very friendly and helpful and answer all your questions. Also keep everything very clean after anyone has touched the counter or doors. Dr Ballard was very good to let me know what was going on and made the process easier.
Feb 09, 2021
I was referred to Dr Gorman for a root canal. He was very professional and explained the procedure in detail during the consultation. He showed me my X-rays and diagrams as to what was going on with the nerve and ligaments around the tooth. He was very gentle as the gum tissue was very inflamed. The staff and assistants were very friendly as well. I highly recommend them and will return in the future if I need their services!