Why I like
Endodontics of Houston
9318 Louetta Rd #500
Spring, TX 77379
Get directions
‭(281) 655-0063 ‬
http://www.endohouston.com
office@endohouston.com
At Endodontics of Houston, we strive to overcome the negative stigma of root canal therapy. Dr. Bruchmiller and Dr. Gorman have many years of experience providing microscopic endodontic therapy and look forward to helping you maintain your natural teeth.
We understand the negative image of the "root canal" procedure. Doctors Bruchmiller and Gorman apply the latest technology, progressive treatment modalities and gentle care to change that perception, one patient at at time. Our support staff has many years of experience in the dental field and is committed to making your experience in our office as convenient and pleasant as possible.
Additional Location:
827 S. Magnolia Blvd; Bldg. 2, Suite A
Magnolia, TX 77355
Office #: (281) 789-4326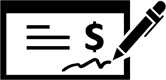 Read Reviews
Dec 05, 2019
They staff took the time to explain everything and made sure I was comfortable.
Dec 05, 2019
Very friendly
Dec 03, 2019
The staff is hands down the best of the best ⭐️
Dec 03, 2019
Dr explained everything well and great with kids. He gave options n suggestions.
Dec 03, 2019
Just had a root canal done. Everyone was really nice and the atmosphere was peaceful. Dr. Gorman used a wonderful machine that really improved the process from the last one I had years ago. All in all great experience for a root canal :)
Dec 02, 2019
Dr. Bruchmiller is one of the BEST doctor, I highly recommended to do your Endo with him.
Dec 02, 2019
The staff was very warm and friendly and professional and the doctor was really great
Nov 27, 2019
Awesome, very knowledgeable and quick. They take good care of patients and are very friendly.
Nov 26, 2019
Excellent experience! My first visit to an endodontist and Dr. Bruchmiller took plenty of time to explain and navigate through my concerns. My symptoms were not clear cut and easy and he really used a though process to ensure that I was not subjected to premature treatment. I greatly appreciate the friendliness and concern of everyone in the office considering this was the first time I've ever had a major dental issue that required a specialist. Also, for Dr. Bruchmiller to let me know that even though it's a holiday week to call the office if I have any issues, that someone is always on call. How awesome is that especially when dealing with the level of pain I have experienced. I highly recommend, I have already shared the success of my visit with family and friends!
Nov 20, 2019
Professional, friendly caring staff, great doc with wonderful "bed side" manner, beautiful office, great music. And though going to the dentist is NOT my favorite thing, it was a good , pain free experience. WOULD RECOMMEND HIGHLY!!
Nov 18, 2019
Dr Gorman is very great makes you feel comfortable, the shots I didn't even feel, he lets you know what he he's doing when he's doing it check to make sure your ok during procedure.
Nov 18, 2019
Great people! The dentist does amazing work
Nov 14, 2019
Everyone was so kind at this office from the moment I made the appointment to the appointment itself. Dr. Gorman patiently explained everything and allowed for ample time for questions. I've discovered I need a root canal and am grateful to be having it done here!
Nov 13, 2019
Endodontics of Houston has a professional and caring staff! Dr Tod Bruchmiller, DDS was thorough, honest and compassionate! Highly recommend Endodontics of Houston!
Nov 06, 2019
From the moment I entered to the time I left, I felt I was in excellent care with qualified individuals taking care of the insurance, the preparations and the dental work. Having had this procedure prior with another dentist and a bad experience I'd rather forget, I would only recommend this office for dental procedures.
Oct 30, 2019
Dr. Gorman was awesome. Very good "bedside" manner and quick and efficient with the procedure. I felt informed and very comfortable and confident in the care that I received. My issue was completely resolved.
Oct 28, 2019
Very pleasant morning, considering it was for a root canal. Quick and painless. Didn't need (and didn't choose to have) gas. Pleasant and competent staff.
Oct 22, 2019
Dr Gorman is so smart and explains everything. He talks with me BEFORE he leans the chair back. His staff and office are nice!
Oct 21, 2019
Dr Bruchmiller has a great bedside manner. He will talk to you about everything he thinks may be going on with your teeth. He listens very intently to what you have to say. He is also gentle and asks you how you are doing during the procedure.
Oct 20, 2019
What a very professional, friendly and caring office staff !
I have had two root canals in two months and Dr. Gorman was my dentist for both procedures.
He is professional and caring and I knew I was receiving the best care.
I am so grateful that Dr. Lara Regis, our family dentist, referred him to me.