Why I like
Bautsch Orthodontics
3205 West Davis, Suite B250
Conroe, TX 77304
Get directions
‭(936) 756-2002
http://www.smilesbydrb.com
Investing in a beautiful smile is a life changing decision. At the office of Dr. Ron Bautsch, we take pride in the art and science of orthodontics, and want to make you feel as welcomed and informed as possible. Our team strives to create a casual, friendly atmosphere, where patient care and orthodontic excellence are our utmost priorities.
In addition to traditional braces for children, teens, and adults, we're also proud to offer numerous other state-of-the-art products, including:
• Invisalign® and Invisalign Teen™ clear aligners
• Damon® System and Damon Clear™ brackets
• Insignia™ braces system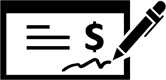 Read Reviews
Feb 15, 2019
Very friendly staff, helpful
Feb 07, 2019
Awesome team here!
Feb 06, 2019
Very hospitable
Jan 23, 2019
He explained everything well and put my daughter at ease about getting braces
Jan 15, 2019
The front office was friendly and inviting and the technician was great at making my son feel comfortable.
Dec 20, 2018
My son and I are currently both under treatment at his office. He has a very friendly staff and Dr. Bautch is very helpful and good at explaining everything. Look forward to seeing them every time!
Dec 06, 2018
Excellent patient care. Attentive and thorough with everything that is done. Even had a house call to bring a retainer that was needed. Staff are always friendly and greet you with a smile. I couldn't ask for a better experience.

Thanks for the amazing result and beautiful smile....
Dec 06, 2018
Dr. Baustch is funny, fair, and has a great staff to back him. Everyone is always so friendly and caring when I come in. Cayla and Kelsey are wonderful DA's and keep the spirit alive in the office. They are always willing to work out appointment with people who have work schedules. I would recommend this office to anyone and hope if my children need ortho treatment one day that Dr. Baustch is still around.
Dec 06, 2018
I like Dr. Bautsch's office an staff,because from day one they have made me feel welcomed and have always been there to help with any of my orthodontic needs, I would definitely recommend to anyone.
Dec 06, 2018
Bautsch Ortho is the best! Love all of them because of the old fashion top notch customer service they provide! Very Professional and knowledgeable offering personal service to each case.
Dr Bautsch made me feel comfortable and and hopeful on day one. Kelsey and Cayla are so sweet and professional! You will not want your treatment to end with these guys!
Dec 06, 2018
Dr Bautsch has a gentle touch and incredible expertise! He solved my complex situation... with a solution that no other orthodontist considered...and made me feel like part of the office family.

His staff is friendly and knowledgeable, and I have such a great time every visit!
Nov 28, 2018
The entire staff is very professional and friendly. Dr. Bautch is very much a perfectionist.. Enjoy seeing them each visit. Someone is always singing...Music is always on. Great atmosphere especially considering you are at the orthodontist. (Facebook)
Nov 28, 2018
Wonderful experience from the beginning. It was easy to schedule my appointment. Office staff is friendly & professional. Dr. B has a great rapport with his patients. I'm excited to begin my Invisalign adventure. (Facebook)