Why I like
Bautsch Orthodontics
3205 West Davis, Suite B250
Conroe, TX 77304
Get directions
‭(936) 756-2002
http://www.smilesbydrb.com
Investing in a beautiful smile is a life changing decision. At the office of Dr. Ron Bautsch, we take pride in the art and science of orthodontics, and want to make you feel as welcomed and informed as possible. Our team strives to create a casual, friendly atmosphere, where patient care and orthodontic excellence are our utmost priorities.
In addition to traditional braces for children, teens, and adults, we're also proud to offer numerous other state-of-the-art products, including:
• Invisalign® and Invisalign Teen™ clear aligners
• Damon® System and Damon Clear™ brackets
• Insignia™ braces system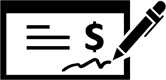 Read Reviews
Aug 14, 2019
Very friendly and down to earth. Always feel welcome.
Aug 09, 2019
Very organized & all the staffs are friendly & helpful
Aug 01, 2019
Best Orthodontist in the area. Best staff!! Everyone is so congenital and helpful. Wouldn't go anywhere else!!!
Jul 25, 2019
Very kind and helpful they are willing to work with my budget to make my daughter smile again and happy ❤️
Jul 24, 2019
Best service and awesome people. Dr. Bautsch is great and dependable.
Jul 10, 2019
Great doctor & staff. Dr. Bautsch was extremely thorough and professional.
Jul 09, 2019
Personal treatment from Dr. Bautsch and his staff.
Jul 02, 2019
Dr Bautsch is amazing and staff is so friendly!
Jun 24, 2019
Entire staff was friendly and informative!
Jun 21, 2019
quick service, very nice staff.
Jun 13, 2019
They made things simple.
Jun 13, 2019
Why I like Dr. Bautsch? The whole staff is friendly inviting and consistently clean with wiping down tools , chairs , equipment every time we would come in. Love the personalized touch of office and music played.
Jun 13, 2019
We love how nice and caring everyone in the office is. I definitely have been recommending this office to our family and friends
Jun 04, 2019
They are always super nice and makes you feel comfortable! They always answered all my questions and always friendly!
They were so good with my daughter, I made the choice to get adult braces their too!
I always look forward to my appointments with this office!!
Jun 04, 2019
Such a kind man. Honest and friendly. Staff is wonderful. Music is great! He takes time and talks with his patients.
May 30, 2019
Everyone there from Vickie the receptionist to Kelsey the assistant to Dr. Bautsch have always been so very nice and helpful with whatever I needed done. Dr. Bautsch's knowledge, experience and patience is stellar. He has consistently been a great help to me as well as given me hope for the best outcome possible with my teeth. Thank you to the entire team at Dr. Bautsch's Dental office.
May 22, 2019
Yes I do love Dr. Bausch. My older daughter had braces years ago and she was very comfortable with him. Their office staff is very nice and polite . Now I will be starting my treatment and my younger daughter will be starting treatment soon. I would highly recommend Dr. Bausch.
May 22, 2019
Dr. Bautsch and his staff are wonderful people. Every time we have been to the office we have been treated with the most respect and friendliness ever. I have and will continue to recommend friends and family to Dr. Bautsch.
May 21, 2019
Very professional