Why I like
Bautsch Orthodontics
3205 West Davis, Suite B250
Conroe, TX 77304
Get directions
‭(936) 756-2002
http://www.smilesbydrb.com
Investing in a beautiful smile is a life changing decision. At the office of Dr. Ron Bautsch, we take pride in the art and science of orthodontics, and want to make you feel as welcomed and informed as possible. Our team strives to create a casual, friendly atmosphere, where patient care and orthodontic excellence are our utmost priorities.
In addition to traditional braces for children, teens, and adults, we're also proud to offer numerous other state-of-the-art products, including:
• Invisalign® and Invisalign Teen™ clear aligners
• Damon® System and Damon Clear™ brackets
• Insignia™ braces system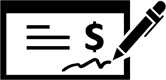 Read Reviews
Oct 11, 2019
Everyone there is very helpful and handles themselves in a professional manner. I even like the music that Dr. Bautsch plays in the office. I most like the way my teeth are being corrected.😊
Oct 03, 2019
Fast and friendly
Sep 26, 2019
Dr. Bautsch and his staff are a friendly, caring and warm group of people that always make you feel welcome. That isn't always easy to find! My daughter and I often joke after leaving their office about how we will miss going there when she is done with Ortho! That might sound crazy but in a world full of mediocre service standards, it means a lot to feel good when you leave a place!
Sep 25, 2019
Professional opinion on approach, dr very approachable. Grandson Owen liked the dr
Sep 18, 2019
The office staff and Dr. Bautsch are awesome!
Sep 13, 2019
Everyone in the office is very friendly and knowledgeable. Always happy and understanding when I have questions. Very efficient during visits.
Aug 21, 2019
Dr. Bautsch is AWESOME! I was a pretty complicated case: after my first set of braces, my jaw began to grow sideways because of some genetic problem. I had to have jaw surgery and a whole other set of braces. Dr. B was so encouraging and wise through the whole process. He went out of his way to make sure I was comfortable and informed. He even got lunch with my surgeon just to discuss my case! I trust 100%. He does not do unexessary treatment and he really makes your smile look awesome. Big fan! I was sad to leave! (Both times!)
Aug 14, 2019
Very friendly and down to earth. Always feel welcome.
Aug 09, 2019
Very organized & all the staffs are friendly & helpful
Aug 01, 2019
Best Orthodontist in the area. Best staff!! Everyone is so congenital and helpful. Wouldn't go anywhere else!!!
Jul 25, 2019
Very kind and helpful they are willing to work with my budget to make my daughter smile again and happy ❤️
Jul 24, 2019
Best service and awesome people. Dr. Bautsch is great and dependable.
Jul 10, 2019
Great doctor & staff. Dr. Bautsch was extremely thorough and professional.
Jul 09, 2019
Personal treatment from Dr. Bautsch and his staff.
Jul 02, 2019
Dr Bautsch is amazing and staff is so friendly!
Jun 24, 2019
Entire staff was friendly and informative!
Jun 21, 2019
quick service, very nice staff.
Jun 13, 2019
They made things simple.
Jun 13, 2019
Why I like Dr. Bautsch? The whole staff is friendly inviting and consistently clean with wiping down tools , chairs , equipment every time we would come in. Love the personalized touch of office and music played.