Why I like
Texas Orthodontics
628 American Way
Terrell, TX 75160
Get directions
972-215-7656
https://www.mytxortho.com/
Welcome to Texas Orthodontics! Our goal is to provide the best orthodontic care using the highest quality materials at the most affordable treatment fees. Our offices are designed to create a warm and friendly atmosphere for our patients. Dr. Walder enjoys getting to know each patient and the amazing transformations patients see with their smiles during orthodontic treatment.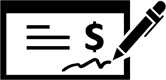 Read Reviews
Jun 26, 2022
Atienden bien y tedan la cita cuando la pides con tiempo muy asepsibles también con el pago selos recomiendo 😉
Jun 25, 2022
I just recently moved to Texas and I was in need of an orthodontist for my son. I was advised of this location and when I arrived the first impression was great as the office is very clean and inviting. My son was cared by Isu and she was great and very informative. Love this office!
Jun 24, 2022
The experience was great
Jun 24, 2022
Great experience from start to finish !! Love all locations !!!
Jun 24, 2022
Great people that always makes me feel comfortable
Jun 23, 2022
I have taken both of my daughters to Dr. Walder for 2 years now and the whole staff is completely awesome!! I have never had an issue and they are always happy to help you!! Dr. Walder even gives you his personal number in case there is ever an emergency!! Love this place!!
Jun 23, 2022
We always have an amazing experience when we visit any location! The staff is amazing and have given my daughter an even more beautiful smile.
Jun 21, 2022
The lady who helped me out with insurance was awesome I didn't catch her name tho.
Jun 21, 2022
Excellent service. They are so awesome with my son. They really keep me informed and comfortable. I recommend them to anyone that needs braces or any Orthodontics done.
Jun 21, 2022
We have an amazing Orthodontist who goes above and beyond. Definitely recommended to anyone that needs braces, aligners, retainers and is looking for amazing results. I have my Orthodontic treatment here and love my smile. My kids are currently in treatment. The staff is amazing and knowledgeable. They are truly professionals and always welcome you with a smile. If you are looking for amazing customer service and great prices. Come visit Texas Orthodontics. Blessed to be working with Dr. Walder for 6 yrs! Changing smiles 😃
Jun 20, 2022
Love this dentist
Jun 20, 2022
Dr Walder and staff are awesome!
Jun 17, 2022
Wonderful service we love Texas Orthodontics! Every step is explained and made for a very comfortable experience.
Jun 17, 2022
Very Professional and great prices. ISU is amazing she's our favorite. Dr. Walder is the best He did my Wife's braces and now our kids. All the staff is friendly. Looking for an Orthodontics? This is the place to go.
Jun 16, 2022
Amazing service definitely would come back to see Isu!! She is the sweetest and very helpful. Did answer all my questions properly. Very professional environment and no words to explain how amazing this people are.
Jun 16, 2022
Everything from our first visit to now getting my son's retainer has been awesome. Everything is always explained. And all the staff is great!
Jun 16, 2022
Always very fast and flexible! Isu helped me today and was super nice and helpful!! :)
Jun 16, 2022
Feels like home and they are so nice compared to most fast food restaurants eventhough they get over a hundred opointments a day
Jun 15, 2022
I love going to this orthodontist place , they always make me feel comfortable and they are all very friendly and nice.
Jun 15, 2022
We love our dentist. He is one of a kind..