Why I like
Bike Barn - Weslayan
5339 Weslayan St
Houston, TX 77005
Get directions
(713) 529-9002
https://www.bikebarn.com/
At Bike Barn, we hold ourselves to higher standards of quality, service and community. We take great pride in the quality of the products we carry. We also have a deep passion for our customer's experience both within our stores and on their bike.
We strive for great customer service through conversational, informative and friendly customer interactions. We want every customer that enters one of our stores to be treated like a guest in our home and leave wanting to share their experience with others.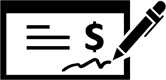 Read Reviews
Mar 29, 2019
I really like the selection of bikes they have at Bike Barn.
Mar 29, 2019
My experience at Bike Barn was wonderful. The awesome employee Erick A. was very patient and helpful with me about learning about the world of cycling. He was very knowledgeable and I learned quite a bit from my single visit there. Even though I did not purchase a bike at that time it did not deter him from helping me(I think they work on commission). He was more than happy to help me and was very professional. When I get my things in order I'm definitely going back and purchasing the bike thoroughly tested while I was there. (Google Review)
Mar 29, 2019
Erick was absolutely Great. He asked for our price range and he Killed it. I am completely beyond satisfied with the bike buying experience he provided and I have been ridding professionally for years. My girlfriend is a first time road bike buyer and he made her feel absolutely golden. Thank you Erick!!! (Google Review)