Why I like
Dr. RJ Jackson
Austin, TX
Get directions
https://drrjjackson.com/
Dr. RJ is a sought after teen life coach in the US. He welcomes the opportunity to coach your teen on a one-on-one basis. The focus of our coaching curriculum is leadership in relationships, academics, and personal development.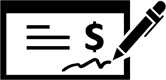 Read Reviews
Dec 15, 2020
Dr. RJ's influence within our family has impacted more then just my Son's success but mine too.
Being procrastinators by nature his teachings have helped us all stay on task & accomplish getting things/tasks down before the deadlines.... wow is all I can say!!!!!!

My son has been some much Happier because he gets things done & the weight of feeling overwhelmed is gone just by improving focus & motivation ...... no more fights about homework which just keeps improving his confidence!!!!!!!
Dec 15, 2020
He's a true motivator, When he has a goal he is laser focused and gets exited about teaching others the benefits of how to set and reach their goals.
Dec 04, 2020
My mom and I had a great conversation and I felt like I understood her more. Now, I notice my triggers more and I feel like I see things from others' perspectives.
Dec 04, 2020
Dr. RJ helped my daughter through one of the toughest times in her life. I noticed a transformation in less than four weeks. Every teenager needs a life coach. My daughter is literally a different child. Hiring Dr. RJ is one of the best decisions I've made as a parent.
Dec 04, 2020
Dr. RJ has helped me with my organization and he showed me how to be more efficient with my time.
Dec 04, 2020
After Alex joined his coaching program, I witnessed a transformation over four weeks. My son is much more motivated. I no longer have to fight with him about homework, and practice and video games. We are so grateful for Dr. RJ. After witnessing the transformation with Alex, I believe that every teenager could benefit from a life coach.
Dec 04, 2020
Dr. RJ helped me when life was most stressful. Before my SAT I was suffering from anxiety and depression. I honestly just felt stuck. I looked forward to my coaching sessions with Dr. RJ because he always helped me to see things in a whole new way. We worked through all of my issues (he calls them obstacles) and he gave me tools to use when I start to feel overwhelmed and anxious. By the way, I scored a 1510 on my SAT and I honestly believe that Dr. RJ had a lot to do with that.
Dec 04, 2020
At first, I did not understand why my mom hired Dr. RJ. It wasn't until I had my first coaching session that I realized that having a life coach is so important. Dr. RJ noticed that fear was limiting my growth. I did not participate in any extracurricular activities. I did not try when it came to homework and tests. I didn't even try to make any new friends. After he worked with me to overcome my fear, things started to improve in my life. Now, I play hockey, I have a fun friend group, and I make all A's!
Dec 04, 2020
The tips and techniques that Dr.RJ taught me has helped me tremendously! Before high school, I did not care much about my grades but now that I am making A's, I really like school. Dr. RJ has helped me with my organization, and he showed me how to be more efficient with my time.
Dec 02, 2020
Dr. RJ,

Following are my observations over the past 3-4 weeks.

General behavior and disposition has definitely improved. She seems happier and more content than before. From her disposition, I would hesitate to say she is troubled in any way. We haven't had any recent showdowns. I dare say that she is a bit more receptive to our guidance than she was before (fingers crossed, don't want to jinx it😊)

Accountability: I am definitely seeing an improvement in this space. Without us pushing her, she is spending time on homework and is even going the extra mile to get better grades. She has begun doing small chores around the house without complaining (still needs prompting, but there is no push back anymore). She is more regular with her physical exercise routine (running, basketball) than before, which also contributes to her overall better state of mind.

Confidence: I am not able to gauge this area very well. In some school (virtual) classrooms I have heard her volunteer and participate more and then there are others where there is none. She has exactly one friend at school, whom she interacts with on the phone regularly, and a couple of kids of our friends she hangs out with over the weekend. I am yet to see her interact with a bigger group of kids. She is aiming for higher grades which tells me that she is motivated and believes that she can achieve this goal, so from that aspect there is definitely some progress.

On my asking, following was Nishka's response on how she feels differently since this program started.

She says she finds herself more motivated and committed towards her goals. She is more willing to put in the work to achieve her goals. And she feels more confident about challenging herself

Thanks for all the help from you and your team!

Thanks
Deepali
Dec 02, 2020
Prior to the sessions, Mason had begun to be a little more consistent with his work habits. However, this is normally a typical pendulum swing since it was at the end of the quarter, and he was making a mad dash to complete all of his work. What I've noticed that has been different is that he is continuing to remain focused on his work at the beginning of this new quarter. He is taking notes and writing down his assignments. He seems pleased with his A's in his classes. --
Tia H, PhD
Have a wonderful day on purpose 😀
Dec 02, 2020
Hi! I am already seeing progress with Aiden! The focus on positive reinforcement is helping both of us, and the use of strategies has helped him reframe difficult things (i.e. brushing his teeth as a strategy to make friends) and I think the overall positive framework is helping him build confidence! Slow but a small improvement!

Thank you
Sarah
Dec 02, 2020
Sam has started to enjoy and look forward to having a coach / accountability. He is enjoying the videos and attending the lessons and the appointments. He really takes in what he learns on the Friday evening call.

Sam is becoming more introspective and much calmer as we see him processing the information. He is showing more forward thinking which was really the outcome here that we were seeking.

He is starting to take more responsibility which is a very positive thing, far less pushback and outbursts and more understanding of why he needs to do things and in general there's more of an ease and a confidence that's building and him.

It may help is text reminders to him versus email reminders for calls and such-not sure if you can do that but if it's a capability of yours then I would like to request you do that.
Dec 02, 2020
Hi! We are in our third week and we are noticing progress!!! Wyatt seems happier and more positive?!?!?!?! He also told me today that he is thinking about playing lacrosse again this spring and just texted to say he is going deer hunting, which he used to love but has not done in two years.

Wyatt was the most positive and upbeat child - I actually used to call him "Mr. Positive." We would joke around in our family that he had the best disposition out of all of us. He was everybody's favorite in our large extended family. Then when he was about 13.5 he started into a depression that sent him downward until he was about 14.5, and that he has been SLOWLY crawling out of for the past two years, with some ups and even more downs.

I don't want to jinx anything, but he is more like his old self this week than any other time in the past three years. I pray it continues and will keep you posted!

WIth hope and thanks,
Anne M