Why I like
Dr. RJ Jackson
Austin, TX
Get directions
https://drrjjackson.com/
Dr. RJ is a sought after teen life coach in the US. He welcomes the opportunity to coach your teen on a one-on-one basis. The focus of our coaching curriculum is leadership in relationships, academics, and personal development.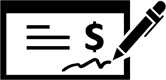 Read Reviews
Aug 05, 2021
Dr. RJ's program was extremely helpful to our family. My daughter really enjoyed participating in his Sunday group class. Best $2500 ever invested in my daughter. Thank you Dr. RJ and team for your wonderful program! She is so excited to continue to attend the Sunday sessions. I recommend Dr. RJ's teen life coaching program and his parent program to anyone looking for additional support for their teen!
Jul 30, 2021
Such an amazing program! Dr. RJ's approach is different than anything I've ever seen. Both my son's were less than thrilled when they began the program and at first were refusing to participate. Although our sons didn't want us to be with them during the classes and sessions. My husband and I were encouraged by Dr. RJ's team to also watch and review the material. Once we did that and started applying, gently reinforcing the information, changing our mindset, using the verbiage, everything changed! Both our son's opened up to the program and we all as a family have changed our mindset. Not only did it teach our sons, it also taught us as parents.Truly and forever grateful!
Jul 27, 2021
Dr. RJs coaching program is superb. I would absolutely recommend it to any family that is looking for a positive change in their lives!
Jul 22, 2021
Dr. RJ is a great teen success life coach, I recommend him to all my family and friends.
Jul 20, 2021
Wonderful program!!! I cannot say enough good things about Dr. RJ and his coaches! Not only has this program changed my sons life, but mine as well. My son spends less time on devices, is more positive and engaging. We have a better relationships because of this and for that I will be forever grateful!
Jul 19, 2021
The opportunity for teens to train their minds to be more positive and motivated is awesome. Teens need a place to practice making good educated decisions without feeling judged. Dr. RJ's Teen Life Coaching program gives us hope as parents in the Information Age.
Jul 19, 2021
Amazing transformation in my teens!
Jul 19, 2021
Dr. RJ's program was a completely different approach than anything else we had tried before and so were the results! My teenage daughter's grades went up, she started making a schedule for herself and checking things off the list each day, she started exercising-she even comes out of her room and hangs out with us regularly. She completed the Dr. RJ's program months ago and the changes have stuck!
Jul 19, 2021
I highly recommend Dr. RJ, the life changing skills that he teaches and the energy that he teaches with has not been replicated anywhere. Dr. RJ turns negative into positive, and changes the subconscious mindset of the teens. Teens respond well to coaches. I am a mother, and I have learned so much from Dr. RJ myself.
Jul 16, 2021
I had a good experience. My parents told me I had a life coach and I was not happy. Now I see they were only trying to help. I have a better plan for school and I like helping around the house and that makes my mom happy so thank you dr rj =]
Jul 16, 2021
What more can I say?!? Dr. RJ has completely changed my family's life. Now, my husband and I truly enjoy spending time with our son. Adrian has been increasingly more confident over the last several months--from initiating his own chores and conversations with us, to trying a new sport (golf) which he's always wanted to play but was nervous that he would not be good enough. Now my son and my husband golf at our local course 2-3 times a month! I cannot thank Dr. RJ enough for how he has transformed his life. On top of a better relationship with us, our son is now more social and able to put down his video game controller for more than a couple of minutes at a time. I would recommend Dr. RJ's program to anyone who is looking to get their child motivated and confident. This was such a game changing experience for our son and we are thrilled for what the future holds!
Jul 09, 2021
The reason I like Dr. RJ is because he is a gifted teen life coach. He is able rapidly help teens overcome any obstacle. Keep up the good work Dr. RJ!
Jul 08, 2021
Dr. RJ is an amazing Teen Success Coach! I recommend him to all my family and friends!
Jul 08, 2021
Dr. RJ is great at relating with teens and makes them feel heard and understood. He is an advocate for teens to help them reach their immediate goals and lifelong goals.
Jul 08, 2021
Dr. RJ is great at relating with teen and makes them feel heard and understood. He is an advocate for teens to help them reach their immediate goals and lifelong goals.
Dec 15, 2020
Dr. RJ's influence within our family has impacted more then just my Son's success but mine too.
Being procrastinators by nature his teachings have helped us all stay on task & accomplish getting things/tasks down before the deadlines.... wow is all I can say!!!!!!

My son has been some much Happier because he gets things done & the weight of feeling overwhelmed is gone just by improving focus & motivation ...... no more fights about homework which just keeps improving his confidence!!!!!!!
Dec 15, 2020
He's a true motivator, When he has a goal he is laser focused and gets exited about teaching others the benefits of how to set and reach their goals.
Dec 04, 2020
My mom and I had a great conversation and I felt like I understood her more. Now, I notice my triggers more and I feel like I see things from others' perspectives.
Dec 04, 2020
Dr. RJ helped my daughter through one of the toughest times in her life. I noticed a transformation in less than four weeks. Every teenager needs a life coach. My daughter is literally a different child. Hiring Dr. RJ is one of the best decisions I've made as a parent.
Dec 04, 2020
Dr. RJ has helped me with my organization and he showed me how to be more efficient with my time.