Why I like
Charlene White Progressive Concepts
1561 Bradford Rd, Ste 201
Virginia Beach, VA 23455
Get directions
757-456-0555
http://www.charlenewhite.com
Charlene White is an Orthodontic Consultant with years of experience in the orthodontic management field, consulting with over 700 practices. Her company, Progressive Concepts, Inc., specializes in orthodontic consulting services, practice management workshops, group workshops, and training products.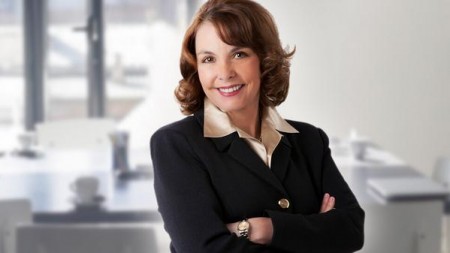 Read Reviews
Aug 20, 2018
This workshop was so informative and interesting. As a new treatment coordinator, this experience is invaluable. I look forward to going home and implementing many of the new ideas I learned!
Aug 20, 2018
Very inspiring course. Charlene is a fantastic speaker, very motivational. I'm excited to return to the office and move forward with new ideas.
Aug 20, 2018
Wonderful course. Charlene is so knowledgeable and detailed. We can't wait to take her recommendations back to our office.
Aug 20, 2018
This was an exceptionally informative event! There were so many excellent ideas that can be implemented right away that I can see having a significant impact in our office. Charlene White is a wonderful speaker and I feel lucky to have been able to attend!
Aug 20, 2018
Amazing spokesperson. Very easy to listen to, extremely informative and motivational. Highly recommend others to attend her workshops. I, myself, am looking forward to attending more of her workshops in the future and further improve our doctor's practice and motivate staff members.
Aug 09, 2018
This is a great class to attend. Charlene is a great teacher with many examples for the TC to take home. She is not only helping the TC but also helping the orthodontist to understand the selling points.
Aug 09, 2018
The workshop was extremely helpful and cleared up many questions I had about our practice and management.
Aug 09, 2018
Wonderful workshop! So thankful to be able to be here and learn so many new things! There are several things that were mentioned today that I love and will be implementing in the office: two payments a month, text reminders, "I can certainly help you with that!" Thank you for all of the great information as well as the marketing tips!
Aug 09, 2018
I have been in the ortho field for 30 years, wearing all the different hats. I love being a TC. This is my first visit with Charlene. I enjoyed the interaction and her availability to answer questions during the Power Point. She was so easy to talk to and full of ideas and knowledge to take home. Thank you, Charlene!!
Aug 09, 2018
The course was very informative. I picked up many new ideas I am going to try. The course kept my attention and I loved that it was interactive. It was interesting to hear what other offices are doing also.
Aug 09, 2018
I love that Charlene created a fun and educational workshop that isn't only helpful for the treatment coordinator but for the office's marketing aspect. The seminar was very helpful for our office by sharing ideas to better our conversion rates, marketing ideas and new patient exam do's and don'ts. Thank you!
Aug 09, 2018
Very informative. Expanded my knowledge in many areas. Super excited to implement some new marketing ideas. Thanks for a wonderful seminar. Looking forward to returning again.
Jun 07, 2018
Very informative information about how to simplify the role of an office manager. So many points I hadn't given thought to in some time which I can now review.
Jun 07, 2018
Just to start out, I would like to thank you for your time and knowledge that you have shared. I've learned a lot and I'm excited to start putting it to use in my new role as office manager at our practice.
Jun 07, 2018
I am so excited to have been in attendance of this workshop for the check list and ideas to get re-motivated to do a top-notch job or my wonderful doctors and team. Thank you so much!
Jun 07, 2018
I look forward to providing input after discussions with my partner and will happily do so by email. Overall, a great day and a half of learning, re-learning, and unlearning! Thank you!
Jun 07, 2018
As always, I learned a lot and took home ideas to implement in our office. I appreciate the wealth of knowledge you are willing to share to help orthodontic practices across the country. We have used your ideas and suggestions to grow our practice in to what it is today – a successful practice and a great place to work.
Jun 07, 2018
I have never been disappointed having attended any of Charlene's workshops. The Mastering Practice Management workshop was a great training experience to help me and my office manager improve our management skills.
Jun 07, 2018
I enjoyed the small group setting. Being able to bounce ideas around was very informative. I look forward to meeting again to share what we've learned and how it has helped us. Great job, ladies!
Jun 07, 2018
Thank you for this opportunity – it was everything I needed and more! This workshop is a treasure chest – not just a pearl or a gem. I look forward to reviewing the workbook in the coming weeks (and years!). I was worried about being overwhelmed but you made this so easy and so comfortable. I feel empowered – thank you!