Why I like
reSkin Tattoo Removal
400 S 4th St, Suite 552
Las Vegas, NV 89101
Get directions
702-704-3214
https://reskin.pro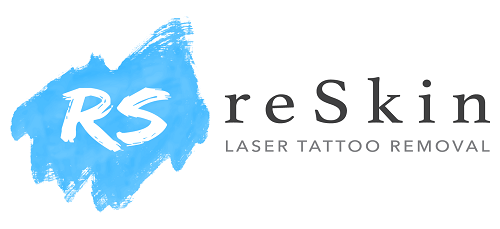 Las Vegas Tattoo Removal Experts - reSkin uses leading laser technologies to help remove your unwanted tattoo in less time and with better results!
With Tattoo Removal prices starting at $60 per session, your Tattoo Removal is made affordable!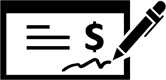 Read Reviews
Apr 19, 2019
John is great! He's very knowledgeable, fast and efficient. He's also sociable which makes the process easier.
Apr 03, 2019
Very professional
Apr 03, 2019
Fast and easy to do great people. One more appoinment and im done
Mar 28, 2019
Clean, safe, good explanation of process. As an RN I'm super critical of anything remotely medical and this was a good experience all the way around.
Mar 25, 2019
John was very gentle, and thoroughly explained the procedure and after care !! Thank you !
Mar 07, 2019
I've been to ReSkin three times now and my tattoos are visibly fading already! Danielle is very informative, quick yet thorough, and overall she puts me at ease when I come in for my appointments. The cold air machine helps with the pain a lot. I can't wait for the end results!
Jan 26, 2019
this was my first time ever getting tattoo removal so I was a bit scared but Danielle calmed me down and I made it through my session. She was at knowledgeable, quick and friendly. I'll be back to see her again.
Dec 11, 2018
So far my 1st session was Informative and quick. They warned me about the pain and didn't sugar coat that fact that it would hurt which prepared me well.
Dec 10, 2018
I had a great experience at reSkin. I was educated on the before, the after, and type of technology that was being used for my tattoo removal. I had another type of tattoo removal before on the same tattoo, but was more pleased with my experience at reSkin. I highly recommend reSkin tattoo removal. Quick. Easy. Safe.
Dec 10, 2018
The owner has such an attention to detail and is extremely trustworthy in his work.
Dec 10, 2018
reSkin is amazing. The staff is so knowledgeable and works with you to get exactly what you want with laser removal. Their employees are very well trained and I take a lot of comfort in that. Thank you reSkin
Dec 10, 2018
reSkin is the best. I've known the guy who runs it for quite a few years and he has always impressed me with his professionalism and attention to detail. Not only that, he's hilarious and super down to earth. The equipment they use is high end and very efficient. Would highly recommend.
Dec 10, 2018
John is a great guy! He is super detail oriented and good at what he does. Wouldn't trust anyone else! I highly recommend Reskin!
Dec 10, 2018
John is one of the most honest, hardworking people I know. He'll make sure you're happy with the results of his work. He's very detail oriented.
Dec 10, 2018
Professional, friendly and immaculately clean, Reskin is the best option for tattoo removal. John Williams is well trained and the equipment is state of the art. Choose the best!
Dec 09, 2018
Honest, caring employees. Will treat you kindly, didnt feel judged in any way and they truly wanted to help!
I would recommen This company and these great people anyday!
Dec 03, 2018
They are friendly , good job removing tattoo and no pain recommended
Aug 30, 2018
Super quick, easy and fast. John was extremely friendly and made the process go by even easier!
Aug 21, 2018
Very simply and straight forward, would highly recommend.
Aug 09, 2018
Quick, easy and answered all my questions