Why I like
reSkin Tattoo Removal
400 S 4th St, Suite 500
Las Vegas, NV 89101
Get directions
702-704-3214
https://reskin.pro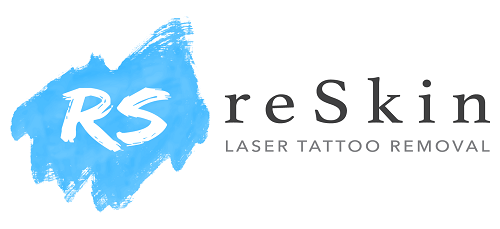 Las Vegas Tattoo Removal Experts - reSkin uses leading laser technologies to help remove your unwanted tattoo in less time and with better results!
With Tattoo Removal prices starting at $60 per session, your Tattoo Removal is made affordable!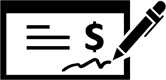 Read Reviews
Mar 05, 2020
I was referred by a friend and have been completely impressed with the professionalism and location/ offices of Reskin. I like that the owner is hands on and assures his customers are happy with the result and comfortable during the procedure. There was clear explanation of how to treat and clean the tattoo afterwards. I would recommend ReSkin to everyone of my friends wanting to remove a tattoo. Always remember, this is not a fast process and will take some time if you don't want scaring. I have not had any scarring during the removal of my tattoo.
Mar 02, 2020
My second visit was just as great as my first! My tattoo already shows noticeable fading and gone in some spots. I'm so glad I picked Reskin!
Feb 28, 2020
It's exactly what I wanted out of Tattoo removal
Feb 26, 2020
I liked reSkin because they made a huge dream of mine come true. I went to a different place that made me pay over 300$ for absolutely nothing to happen. 1 session at reSkin at a drastically lower price and I already noticed a huge difference. I highly recommend reSkin there high tech ruby laser works!
Feb 14, 2020
John was great!
Feb 01, 2020
The process was thoroughly explained and the procedure was quick with minimal pain! Can't wait to see my results!
Jan 22, 2020
My experience is always great. In and out in no time. Very courteous.
Jan 13, 2020
John was great. Explained everything in easy terms. John's work was fast with less discomfort than I expected! I will recommend ReSkin to anyone in need of tattoo removal!
Dec 21, 2019
Friendly, professional, affordable
Dec 18, 2019
John's a great guy! Very personable, but more importantly very informative. My removable is going great and he's the most affordable in town! I recommend ReSkin to everyone looking to remove some ink.
Nov 10, 2019
Awesome. Quick. Simple. Comfy.
Nov 07, 2019
ReSkin is very affordable and clean. It's a fast process and John is very respectful and polite.
Nov 06, 2019
Reskin is by far the best Tattoo removal clinic in Las Vegas! John is very knowledgeable and pleasant.
Oct 31, 2019
Close to work and seem friendly. I've only had one treatment, so it is too early to tell how it will turn out.
Oct 31, 2019
Patient and very good at explaining.
Oct 29, 2019
John and his services are top notch. Very personable and professional.
Oct 17, 2019
John is very professional and friendly
Oct 15, 2019
They are friendly and efficient
Oct 05, 2019
I searched on Google to find a laser tattoo place, and reSkin came up. I'm really glad I went here. Josh was so nice to me, stayed after they were closed and even paid for my parking pass. Great customer service. I definitely will be going back.
Sep 22, 2019
I have a small tattoo on my hand. I have had two sessions and already see the fading of the ink. Definitely recommend this place to others seeking removal of their tattoos.