Why I like
Farley Orthodontics
8000 Research Forest Dr. Ste. 150
The Woodlands, TX 77382
Get directions
(281) 292-4272
http://www.getitstraightnow.com
Serving The Woodlands, Oak Ridge, and Magnolia, TX (Texas) - Dr. Norman Farley is your Woodlands orthodontic specialist, offering lingual braces and braces for children, teens, and adults.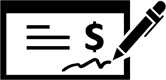 Read Reviews
Jan 15, 2020
Friendly staff and minimum wait time
Dec 06, 2019
They are so friendly & professional. DR. Farley's experience & knowledge is above all.
Dec 06, 2019
Dr. Farley spent time with my son and I to discuss my son's options going forward in regards to crowding. Everyone in the office was very professional and courteous. The office was very inviting and clean.
Nov 22, 2019
Excellent and efficient customer service
Nov 21, 2019
Super kind and friendly staff.
Nov 13, 2019
You are doing a great job.
Nov 07, 2019
Farley Orthodontic were very informative and friendly to deal with.
Nov 06, 2019
The office staff was very friendly, patient and knowledgeable. Dr. Farley took the time to explain in detail the treatment needed for my daughter. Great experience and would highly recommend.
Oct 30, 2019
Nice and professional
Oct 25, 2019
Very friendly and professional.

Oct 19, 2019
Dr. Farley is a perfectionist. He knows what he wants to see from a clients teeth situation at the time of the sitting and proceeds to make brace adjustments to get to the next phase in the process. I have had a lot of dental crowns placed , orthodontia work, and implant surgery in my mouth over the past 2 and a half years and will continue on with surgery and dental crowns over the next 4 months until my teeth will be completely redone. I have Dr. Farley to thank for having the persistence with me to finally make my smile vibrant once again when all the upcoming work is complete.
Oct 18, 2019
Excellent, friendly, knowledgeable staff. All of our questions were answered.
Oct 09, 2019
Attentive and friendly Dentist!
Oct 03, 2019
Dr. Farley, Megan, Tammy, Tricia and Staff are extremely kind, warm and courteous in all aspects of their work.
Dr. Farley clearly and patiently explained different options for each of our children, he has made it known that they do not medically need it at the age of 9 years old. One of our children chose to do it for cosmetic reasons only. Dr. Farley further explained those options as well to each of us. His bedside manners are caring, kind and warm to the children. Lastly, Dr. Farley came with high praise from another Dentist for orthodontics for our children.
His professionalism and kindness are everything that was previously said about Dr. Farley's office.
We will continue our Orthodontic care with him and I would put Dr. Farley at the top of my list for Orthodontic care.
Oct 01, 2019
Farley orthodontics is always a great experience, the staff are always friendly, welcoming, and very professional. Dr. Farley treated all 5of my children and myself. He is always professional and makes you feel very comfortable. Best of all we all have great smiles!
Sep 10, 2019
Dr. Farley is phenomenal! All the staff members were amazing, from the moment I walked into the facility. Friendly, professional staff. I highly recommend Dr. Farley.
Aug 30, 2019
Dr. Farley and his staff are wonderful people. Dr. Farley is so attentive and professional. He takes his time and is very particular about his work. Everyone is so nice and friendly, especially Tricia! My treatment plan has come to an end and I am highly satisfied with the results but will miss going in.
Aug 30, 2019
The great experience- dr and staff are always attentive, professional and have a great spirit! Dr. Farley does great work - experience for over 30 years- both of my sons and then me!
Aug 29, 2019
We like the size of the practice. We feel very welcomed and have a personalized experience when we're there. It's not so big that we're just a number. Dr Farley has treated all of my children and I would absolutely recommend him and his staff.