Why I like
Farley Orthodontics
8000 Research Forest Dr. Ste. 150
The Woodlands, TX 77382
Get directions
(281) 292-4272
http://www.getitstraightnow.com
Serving The Woodlands, Oak Ridge, and Magnolia, TX (Texas) - Dr. Norman Farley is your Woodlands orthodontic specialist, offering lingual braces and braces for children, teens, and adults.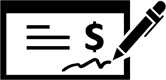 Read Reviews
Aug 23, 2018
I like them because everyone is nice, and I can get in and out quickly!
Aug 15, 2018
They are very professional and attentive.
Aug 13, 2018
The staff is very friendly and Dr. Farley is very attentive to the care of my sons dental needs.
Aug 08, 2018
Dr Farley is the best!
Jul 27, 2018
Staff is very friendly, greeting you by first name as you walk inside the door. Dental Tech's are very knowledgeable, easy to talk to, and put you at ease right away. Dr. Farley is respected and ensures both patient and techs are aware of any changes. He is also very good at sharing skills with the techs, increasing their knowledge.
Jul 13, 2018
The staff, hygienist and Dr. Farley are personable, friendly and professional.
Dr. Farley is thorough, answers all questions and concerns.

Jun 30, 2018
Wonderful experience. Walked me through the steps of my son's treatment plan. Looking forward to working Dr. Farley and his staff.
Jun 21, 2018
As an adult, Dr. Farley's office is sensitive to my need for very early appointments and will get me "in and out" in no time. In a short 14 months, my smile - and more importantly - my bite, will be beautiful. Thank you!!
May 26, 2018
Dr. Farley and staff are competent.
Apr 21, 2018
Professional, friendly, and quick.
Apr 06, 2018
Great personal attention. Everyone has there own treatment plan.
Apr 04, 2018
Friendly, knowledgeable & accommodating.
Mar 28, 2018
Dr.Farley and his staff are extremely professional, friendly and mindful of their patients time. Will definitely be back with my next child who needs orthontia.
Mar 21, 2018
Friendly staff. Great work. Affordable. And most importantly honest, told us to wait 6 months to see if some things would correct on their own instead of jumping right into treatment.
Mar 10, 2018
Friendly staff and we are always seen on time and in an efficient manner.
Mar 09, 2018
Dr. Farley and his staff have never missed a beat. They are kind, courteous and professional. Dr. Farley makes a great balance between needs and suggestions for our kids orthodontia. If something is a must he will let you know but if it is optional he is not pushy.
Feb 21, 2018
Explains process in depth. Very patient with kids and parents. Staff is efficient and professional.
Feb 21, 2018
Amazing results

Payment plan

Friendly environment
Feb 15, 2018
New to the area, Dr. Farley was highly recommended as the best orthodontist. During my visit he was very attentive and explained in detail giving me the option of what route to take and was put into braces that same day. He made this experience very enjoyable. The staff followed up to see how I was feeling. I highly recommend Dr. Farley to anyone who is considering braces.
Feb 14, 2018
The staff is friendly and very good at what they do. There is seldom a wait for my appointment. The location is convenient. Dr. Farley is knowledgeable and has done a great job of getting my teeth straightened.