Why I like
Farley Orthodontics
8000 Research Forest Dr. Ste. 150
The Woodlands, TX 77382
Get directions
(281) 292-4272
http://www.getitstraightnow.com
Serving The Woodlands, Oak Ridge, and Magnolia, TX (Texas) - Dr. Norman Farley is your Woodlands orthodontic specialist, offering lingual braces and braces for children, teens, and adults.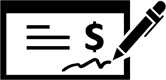 Read Reviews
Sep 10, 2019
Dr. Farley is phenomenal! All the staff members were amazing, from the moment I walked into the facility. Friendly, professional staff. I highly recommend Dr. Farley.
Aug 30, 2019
Dr. Farley and his staff are wonderful people. Dr. Farley is so attentive and professional. He takes his time and is very particular about his work. Everyone is so nice and friendly, especially Tricia! My treatment plan has come to an end and I am highly satisfied with the results but will miss going in.
Aug 30, 2019
The great experience- dr and staff are always attentive, professional and have a great spirit! Dr. Farley does great work - experience for over 30 years- both of my sons and then me!
Aug 29, 2019
We like the size of the practice. We feel very welcomed and have a personalized experience when we're there. It's not so big that we're just a number. Dr Farley has treated all of my children and I would absolutely recommend him and his staff.
Aug 23, 2019
Farley Orthodontics has a friendly staff and almost no wait time for appointments. Easy in and easy out. Overall good experience each time I have been there.
Aug 21, 2019
Friendly,professional staff. Good results, straight teeth!
Aug 13, 2019
Courteous, kind and professional! Helpful explanations.
Aug 10, 2019
Always professional and prompt. Love the customer service!
Aug 07, 2019
Friendly staff, professional
Jul 26, 2019
Quick on time appointments and friendly staff.
Jul 23, 2019
Every time I go in to get my tightening everybody is always so nice and the staff explain exactly what is being done every step of the way.
Jul 18, 2019
Took his time and seemed genuinely concerned with getting the results that I wanted. All the staff was super friendly.
Jul 18, 2019
Friendly, clean and prompt. I'm new so, so far so good.
Jul 17, 2019
Dr. Farley and staff are caring and friendly professionals.
Dr. Farley took the time and answered all my questions.
Being an older adult getting braces, Dr. Farleys' wealth of experience in orthodontics was immensely valuable and reassuring to this patient. I'm one satisfied patient/customer.
Jul 05, 2019
All personnel were personable and friendly. Was taken in at time of appointment so no wait. Was informed of what was being done each step of check up. Dr. Farley explained how braces would be applied and how long it would take to straighten teeth. All my questions were answered.
Jun 29, 2019
Flexibility with appointment times. Great service. Conveniently located. No waiting time. Generally out within 15/20 min.
Thanks!!
Jun 26, 2019
Dr. Farley has a great bedside manner. He explained thoroughly all procedures and plan for our son's braces. He also talked to our son personally and made him feel comfortable. Dr. Farley's office staff is efficient and friendly!
Jun 16, 2019
Honest, fair, and overall we have had a great experience with both our older sons here! I will be bringing my younger two kids in as well! Thank you Dr. Farley!
Jun 12, 2019
Easy scheduling, fast,friendly service
May 17, 2019
Very professional and friendly staff. Quick and efficient. If a wire is loose, always see us right away. A