Why I like
Farley Orthodontics
8000 Research Forest Dr. Ste. 150
The Woodlands, TX 77382
Get directions
(281) 292-4272
http://www.getitstraightnow.com
Serving The Woodlands, Oak Ridge, and Magnolia, TX (Texas) - Dr. Norman Farley is your Woodlands orthodontic specialist, offering lingual braces and braces for children, teens, and adults.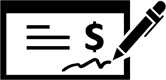 Read Reviews
Jul 02, 2020
Dr. Farley is very professional. He made me feel at ease with every appointment. I trusted him completely.
Jul 01, 2020
Dr Farley and his staff are the best! He cares about his patients and makes getting braces super easy! If you are looking for a great ortho experience in The Woodlands look no further!
Jun 19, 2020
Dr Farley is very friendly and knowledgeable. The staff is great.
Jun 17, 2020
Everyone was so nice and friendly!
Jun 12, 2020
Friendly sraff
Jun 04, 2020
Very professional staff. Knowledgeable about all dental needs. A good environment that makes it feel easy, to visit the dentist
Jun 03, 2020
Amazing and friendly staff. Everyone was extremely patient and caring. I walked out with more than expected and can't stop smiling. I love my smile! Thanks
May 30, 2020
Friendly staff and awesome orthodontist!
May 22, 2020
Very friendly, professional and organized. Excellent at what u do..
May 22, 2020
So far they've had an incredibly friendly staff, answered all our questions, clean office, fair prices, and explained things as they go.
May 20, 2020
Dr. Farley and the entire staff are extremely nice and know what they're doing. There is almost never a waiting period before getting in for treatment - they keep to the schedule. It's just always a pleasant experience when I visit.
May 15, 2020
Skilled Orthodontist. Lots of experience.
May 14, 2020
Professional, friendly, clean... what more could you ask for?
May 09, 2020
Safe & quick!
May 09, 2020
Dr. Farley. I had an appointment scheduled for May 7th, but never received a call from you about your situation with the Coronavirus, so I missed that appointment. I was supposed to bring my retainers with me during the appointment. Are we still on for a future date?
May 09, 2020
Professional, effective and personable staff - even during a pandemic. Highly recommend Dr. Farley and his staff.
May 08, 2020
Great location, friendly staff and always available to resolve issues (ie. fix poking wire).
May 07, 2020
We like Farley Orthodontics because they have a kind, professional staff who is attentive to the needs of their clients/patients.
May 07, 2020
Excellent and quality service.
May 06, 2020
Friendly and helpful!