Why I like
Farley Orthodontics
8000 Research Forest Dr. Ste. 150
The Woodlands, TX 77382
Get directions
(281) 292-4272
http://www.getitstraightnow.com
Serving The Woodlands, Oak Ridge, and Magnolia, TX (Texas) - Dr. Norman Farley is your Woodlands orthodontic specialist, offering lingual braces and braces for children, teens, and adults.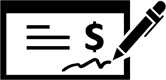 Read Reviews
Nov 15, 2018
Very friendly staff. Very professional. The office was very clean. Dr Farley explained everything thoroughly. Very happy with my experience and look forward to both mine and my daughters treatment in the near future.
Nov 14, 2018
The staff is very friendly and helpful. I have never had to wait past my appointment time. In fact I have been seen as soon as I arrive most times. Dr. Farley is very good at explaining what he is doing and why. Thanks for the beautiful teeth. I am very happy with my new smile.
Nov 09, 2018
Friendly staff
Nov 06, 2018
Thoroughness of the doctor, the friendliness of the staff, and overall experience.
Nov 03, 2018
Extremely Knowledgeable. Explained everything and made my daughter comfortable.
Oct 26, 2018
We loved Dr. FarleY and his staff. The staff was very welcoming. Dr. Farley took time to explain to us and (our son) any procedures needed or not needed! He was very thorough. We will definitely be seeing him again!
Oct 25, 2018
Everyone is so nice!!
Oct 24, 2018
They get my son in and out quickly and are easy to schedule/reschedule. Friendly staff.
Oct 20, 2018
He is very experienced. Very kind demeanor.
Oct 19, 2018
I liked how Dr. Farley explained everything to Bridget, he was so good with her, he talked to her and she loved it!
Oct 06, 2018
The staff is always very friendly and welcoming.
Sep 28, 2018
Dr. Farley takes the time to thoroughly examine each patient. He does an excellent job of providing the best treatment for them. My children and myself had braces and are very happy with our smiles.
Sep 27, 2018
Dr. Farley always does a great job! We have used his office for one adult and two teenage sets of braces in our family. He is very thorough and always willing to spend time with his patients. The employees in the office are nice, and the office manager was very helpful with our insurance. I would definitely recommend Dr Farley!
Sep 25, 2018
I love Dr. Farley and his staff! The office is so warm. They are always so happy to see you and are a fun group of people.
Aug 23, 2018
I like them because everyone is nice, and I can get in and out quickly!
Aug 15, 2018
They are very professional and attentive.
Aug 13, 2018
The staff is very friendly and Dr. Farley is very attentive to the care of my sons dental needs.
Aug 08, 2018
Dr Farley is the best!
Jul 27, 2018
Staff is very friendly, greeting you by first name as you walk inside the door. Dental Tech's are very knowledgeable, easy to talk to, and put you at ease right away. Dr. Farley is respected and ensures both patient and techs are aware of any changes. He is also very good at sharing skills with the techs, increasing their knowledge.
Jul 13, 2018
The staff, hygienist and Dr. Farley are personable, friendly and professional.
Dr. Farley is thorough, answers all questions and concerns.