Why I like
Dr. Doug Crosby Orthodontics - Dallas
6500 Greenville Ave #105
Dallas, TX 75206
Get directions
(972) 680-9882
https://drdougcrosby.com
appointments@drdougcrosby.com
Our greatest goal is to give a healthy, straight and beautiful smile that you've always wanted. Your first orthodontic visit at our office is an exciting time! It's a chance for us to get acquainted, and for you to learn about the treatments and services we offer. Our practice will work with you every step of the way to make sure that your orthodontic care is comfortable, convenient, and rewarding as possible. We'll use the latest technology, offering a variety of safe and gentle treatment options, giving you the customized, individual care that you deserve.
When you leave the office, we think you'll have a better understanding of how we can help you or your child get the best possible smile. So why not take the first step now- schedule a complimentary consultation! We look forward to seeing you at your first appointment!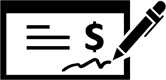 Read Reviews
May 15, 2019
It was so exciting to see what my teeth will look like in 6 months! Dr. Crosby is great and again explained the process and what to expect when. The staff is awesome!
Dec 12, 2018
Amazing staff, happy group, Dr. Crosby is terrific, explains everything clearly and succinctly, couldn't be happier.
Aug 08, 2018
Best of Everything here. Not only do you get THE BEST quality of treatment, you have wonderful intelligent, educated, and board certified Orthodontist. They give you that "big beautiful Crosby smile" everyone wants. Dr. Crosby truly cares about you as a person and remembers things about you when you come in. Their team is SOOOOO friendly and happy all the time. Appointments are always fun with them. I love the smiles he creates!! If you're questioning whether you should go in, Just do it! You wont regret it! (Google Review)
Aug 08, 2018
This place is fantastic! Dr. Crosby is very knowledgeable and professional. The staff is nothing below amazing and I recommend anyone come to this place to get their teeth in order. They have done such an amazing job my wife wants to come in as well! Love this place! (Google Review)
Aug 08, 2018
This is the best and most convenient orthodontist facility ever. Dr Cosby and is staff are very professional and extremely nice. I will recommend them to others over and over again. Thank you all for my beautiful smile!!! (Google Review)