Why I like
Dr. Jones Orthodontics
2835 N Sheffield Ave , Ste 405
Chicago, IL 60657
Get directions
773-281-1010
https://www.orthojones.com
Dr. Corey Jones is enthusiastic about helping you achieve the beautiful, healthy smile you deserve. He is passionate about each patient that comes through our doors and strives to give your family the best possible care. For exemplary orthodontic care in Chicago, Illinois, and surrounding areas, including Lake View, Lincoln Park, Bucktown and Roscoe Village, visit Dr. Jones Orthodontics today!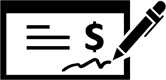 Read Reviews
Oct 30, 2019
Dr. Jones is fantastic, we are thrilled with our son Matt's smile after 2.5 years of braces. Dr. Jones took the time to find the best approach for Matt and it paid off. The office staff is excellent as well, great service, communication and friendly.. A very well run practice. We have had a great experience and so happy with the results!
Oct 18, 2019
Love Dr. Jones. Both my brother and I now have a gorgeous smile. Thank you so much.
Oct 15, 2019
We love Dr. Jones because he is simply the best .
Very profesional and honest . My son is very happy and so do I .
May 24, 2019
I am really impressed with Dr. Jones' practice. He is responsive and meticulous. His administrative staff could not be more warm and professional! I am finishing up treatment for my 14 year old and will be bringing my 8 year old to him when he is ready.
May 24, 2019
We've been part of this wonderful family for a little over 2 yrs. Dr.Jones and his staff have all been wonderful and mindful through the process. They always make you feel welcomed and comfy. Love how quick and knowledgeable they are. The office interior is very warm and cozy. The free coffee is amazing! Highly recommend Dr.Jones Orthodontist!!!!!
May 24, 2019
Bottom Line: Dr. Jones and his staff are amazing at what they do, exceedingly friendly, and otherwise outstanding people. They are all skilled professionals who care about their patients, appointments are quick, and the treatment effective. I would happily recommend Dr. Jones to anyone.
May 24, 2019
Dr. Jones is skilled, professional and at the same time extremely friendly. The entire staff does a great job of making sure there is a minimal wait once you arrive, that appointments are efficiently handled, and that scheduling the next appointment is easy. We've recommended Dr. Jones Orthodontics to many friends!
May 24, 2019
Dr. Jones Orthodontics with Dr. Corey Jones has been the orthopedic godsend my teeth desperately needed. After treatment, I have smile worthy of an angel! The staff is very friendly, and Dr. Jones is an obvious master of his craft.
May 24, 2019
Everyone here is always friendly and welcoming. They never fail to put a smile on my face. The receptionist, evie, never fails to communicate and keep in touch with my family and I. Over all, I highly recommend!!! Love love love it!!!!
May 24, 2019
Dr. Jones took over for Dr. Perrie a year or so ago and it has been a seamless transition for our family. Dr. Jones is very personable, friendly and knowledgeable. I have a lot of confidence in him and his staff. The staff, with Josie at the front desk, are all wonderful.
May 24, 2019
Dr. Jones and his team are some of the nicest people around. The whole treatment took around as long as they said it would, and I was very happy with the results. They made my orthodontist experience easy and painless, and they were always able to fit me in for an appointment- even if it was on short notice. I would recommend them highly to anyone searching for a quality orthodontist and a friendly team.
May 24, 2019
Great staff, super efficient office and always on time. Dr Jones is friendly and we're pleased with our son's results.
May 24, 2019
After my two years of being with Dr. Jones I would say that the staff are very efficient and affective and have always helped me. I've never had issues with my appointments nor my teeth. The staff there are knowledgeable of the dental care I need. They're also very accommodating, given my busy school schedule. I would highly recommend Perrie and Jones Orthodontics to anyone. Overall very satisfied.
May 24, 2019
I really like this place. (I am a patient currently) I can really rely on them to help me with anything I need. They are very kind and easy to work with. I highly recommend.
May 24, 2019
Very friendly and cordial staff with great service! Definitely go there.
May 24, 2019
Everyone in Dr. Jones' office is always very friendly and welcoming. I enjoy each visit more than the last!
May 24, 2019
The people who work at Dr. Jones's office are very nice. It always makes coming to the orthodontist fun. They do a great job making each visit quick. My braces were in and out in 2 years !!
May 24, 2019
Dr. Jones and his staff are all fantastic. Everyone is very pleasant and willing to go the extra mile for each patient. Dr. Jones is very knowledgeable and takes his time with each patient.
May 24, 2019
Highly recommend! Both my kids went here for their braces and the office is efficient, friendly and Dr Jones and his staff are wonderful. I also very much appreciated the payment plan options!
May 24, 2019
I was referred to Dr. Jones from a place that only did Invisalign and I already had metal braces. Ok the first trip, Dr. Jones gave me a consultation. His staff was extremely pleasant and friendly while offering me accommodations. Dr. Jones was VERY honest with me and made me feel like he cared about all of my concerns--finances, time, etc while still giving me the best options. Thank you Dr. Jones and staff!