Why I like
Orthodontic Specialists
205 State Hwy. 46 S.
Seguin, TX 78155
Get directions
830-372-9811
http://www.drcolville.com
Change a smile and change a life — nothing beats the feeling of watching someone come out of their shell when they feel confident about the way they smile.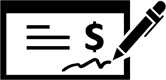 Read Reviews
Mar 28, 2023
I gotten my braces off!
Feelin Good!
Feb 22, 2023
I was very pleased with dr.colville and his staff. Everyone is very friendly. Lastly I love my new smile 😃
Feb 02, 2023
They are awesome! All the doctors and nurses are nice, they have a fish tank, they play music, and they give you ice cream after you are done! Highly recommend. (Source: Patient Rewards Hub)
Jan 07, 2023
We as a family have been very impressed by Dr. Colvilles office and staff. They always greet us with a smile and offer excellent service. We appreciate their service and trust their recommendations as many of our friends also come here and have always received the best care. (Source: Patient Rewards Hub)
Aug 31, 2022
The staff, Dr. Colville and Dr. Savage made the visit so much easier and relaxing! Everyone was laughing and enjoying themselves which made me feel more comfortable with getting my braces put on! Awesome staff, Doctors and atmosphere!! Would recommend to anyone who asked! (Source: Patient Rewards Hub)
Aug 24, 2022
The absolute best orthodontic team! I would definitely refer others! They have treated all 3 of my daughters and their smiles are beautiful! (Source: Patient Rewards Hub)
May 31, 2022
Great service with Dr. Coville, always made sure I was satisfied with my smile. 👍🏼
May 31, 2022
Dr.Colville & his team did a miracle on my teeth. He gave me options to choose from that didn't have to send me to surgery (as suggested from other offices) & allowed my open bite to close with time & patience. I love my smile & my bite. Highly recommend to anyone. God bless you all😊
Apr 08, 2021
From the moment I walked in I was greeted with friendly faces! Everyone there was so kind! I instantly knew it was the place for me! I'm so excited to see how my smile turns out 😉!!
Nov 19, 2020
This is the best orthodontist ever great people amazing work definitely recommend this orthodontist thank you!!!
Sep 08, 2020
Dr Colville is very professional, honest, patient, gentle and kind. My daughter had fears of getting braces and Dr Colville and staff made her very comfortable and eased her anxieties. The entire staff is GREAT, you feel very welcomed the moment you walk in. The entire office is always so clean and organized. I highly recommend this orthodontist, you won't be disappointed.
Sep 05, 2020
They are very nice and make me feel comfortable and talk to me so I can get my mind off what they are doing.
Sep 04, 2020
Great office, awesome team, can't wait to start my Invisalign and get that confident bright smile 🙂😁
Aug 26, 2020
Very friendly staff and Dr. Razz is great!
Aug 19, 2020
Dr. Razz and the staff here are top notch!! They make you feel comfortable from the second you walk in. They take great pride in their work and go above and beyond in creating the perfect smile. I can't thank everyone here enough!!
Jun 02, 2020
Great experience and great staff!
Mar 29, 2020
Dr. Colville is one of the most innovative orthodontists in the country. In addition to taking great care of his patients, he's a consultant to other orthodontists, a world-renowned speaker and serves at the American Association of Orthodontists. Not to mention he's a good golfer and a great friend. No-one better to take care of you or your child between Austin and San Antonio Dr. Lou Chmura
Mar 02, 2020
Staff is very pleasant and friendly. I received excellent service and am ecstatic with my results. Would 100% recommend to friends and family.
Jan 21, 2020
Great staff and great orthodontists! Always ready to come back!