Why I like
Clark Colville, DDS, MS
205 State Hwy. 46 S.
Seguin, TX 78155
Get directions
830-372-9811
http://www.drcolville.com
Change a smile and change a life — nothing beats the feeling of watching someone come out of their shell when they feel confident about the way they smile.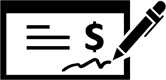 Read Reviews
Sep 13, 2018
I always felt safe and every time it was fast!
Sep 11, 2018
I liked it here and loved how sweet everyone is.
Sep 05, 2018
It was great and we could always reschedule a more convenient time. Plus everyone was very helpful and professional.
Sep 05, 2018
I love the people and the kindness they give everyone. They are amazing and I love my teeth. Thank you so much! <3
Aug 01, 2018
My daughter has had a top rated experience with Dr. Colville and his staff. Everyone was always so kind and made my daughter's experience with braces a great one. Thank you for caring about your patients!
Aug 01, 2018
Great experience!
Aug 01, 2018
I LOVE my new smile! I can't believe how much of a difference there is from day 1 to now! Totally worth it! Can't wait to show all my friends! :) Thanks!
Jul 26, 2018
We love Dr. Colville! he did my teeth, my daugthers', and my now my sons'.
Jul 26, 2018
Nice, curtious staff. Willing to come after house to fix springs. Wonderful experience would recommend to friends.
Jul 17, 2018
Looks great and appreciate everything the team did to improve my smile.
Jul 17, 2018
Staff is extremely nice. The wait is never too long. I've never had a bad experience here.
Jul 16, 2018
Great staff, really take care of you and case about your smile.
I love the way my teeth came out and how straight they are. Office did a wonderful job.
Jul 16, 2018
Everyone was so nice and supportive along the way to getting them off.
Jul 11, 2018
Its crazy I look even better my teeth look BIG
Jul 11, 2018
Very helpful when we had questions/concerns. Also when we needed to come in for last minute problems.
Jul 11, 2018
Five stars across the board. I had very pleasant experience, polite, friendly staff. Very informative and helpful, If my teeth ever moved again I know where to go!
Jul 09, 2018
You did very very good!! THE BEST
Jul 09, 2018
I have been here since I was 11 (I'm 16, now). It's been a long process but Doctor Colville has done a fantastic thorough job. The entire staff is super nice too! I would recommend this orthodontist to everyone!