Why I like
Clark Colville, DDS, MS
205 State Hwy. 46 S.
Seguin, TX 78155
Get directions
830-372-9811
http://www.drcolville.com
Change a smile and change a life — nothing beats the feeling of watching someone come out of their shell when they feel confident about the way they smile.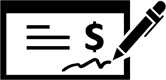 Read Reviews
Mar 21, 2019
The staff is always super friendly and helpful..They always answer any questions i may have and make sure my son is as comfortable as possible..
Mar 21, 2019
Amazing Experience! -Communication was amaing throughout the whole experience process. -Dr. Colville was super nice and everybody treated e amazing throughout the years.
Mar 21, 2019
I love the staff, they are very awesome people and they keep on about your teeth. They make sure that you are happy the way your teeth are and they really help me to make my teeth the way they are now.
Feb 28, 2019
Very nice ans caring person
Feb 28, 2019
Hes a very nice person and he tells me exactly what there going to do
Jan 25, 2019
I'm so completely Happy with my new Smile! Dr. Colville & his staff are amazing & exceeded all my expectations!
Jan 25, 2019
All my Ortho Treatment went well, Love my SMILE, Thank you Dr. Colville and Staff!!
Jan 10, 2019
Everyone is nice and it is a very friendly place!!
I feel like a part of their family!! ❤️❤️
Jan 02, 2019
Dr Colville and his staff are all amazing! I tell everyone about his office when asked, about my braces.
Dec 12, 2018
Dr Colville and his staff are very friendly and professional. We are very pleased with the results of her orthodontic treatment.
Madisyne's teeth look fantastic!!
Thanks!

Dec 12, 2018
Dr. Colville and his staff not only gave our daughter the most beautiful smile, but they made us feel like family. Every one we encountered was friendly and happy. I would recommend him a thousand times over. THANK YOU!!
Dec 10, 2018
Everyone is very friendly and professional. I highly recommend Dr. Colville and his staff.
Dec 05, 2018
They are very kind and friendly and helpful
Nov 29, 2018
We love Dr Colville's office! He has a friendly staff and great service. His office always puts your needs first. They have state of the art technology but have that great small town customer service. I highly recommend Dr Colville to everyone.
Nov 29, 2018
Great Service, Friendly Staff. Dr Colville and his staff are always helpful, in a good mood and put your needs first. Great Office, recommend them highly.
Nov 28, 2018
My daughter and I really love how nice, genuine and polite the staff are. They worked with me when I didn't have insurance that would cover my daughter's braces and helped me set up a payment plan. And my daughter enjoys the reward system they have. Thank you Dr.Colville & Staff 💙
Nov 27, 2018
I like Clark Colville, DDS, MS for many reasons. They have comfy chairs, cool tech., free WiFi, nice restroom, but most of all the staff is amazing. They are so sweet, and thoughtful and the atmosphere is very light and happy.
Nov 21, 2018
Professional, expert and always on time. Great experience from front desk to Dr. Colville. Thanks to all!
Nov 17, 2018
It gave me great results!
Nov 15, 2018
Dr. Colville and staff are Amazing! They are accommodating, prompt and professional. We are truly blessed to have such high quality care to enhance our smile.. Thanks to all of you!