Why I like
Clark Colville, DDS, MS
205 State Hwy. 46 S.
Seguin, TX 78155
Get directions
830-372-9811
http://www.drcolville.com
Change a smile and change a life — nothing beats the feeling of watching someone come out of their shell when they feel confident about the way they smile.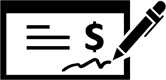 Read Reviews
May 08, 2019
Dr. Colville is really great. No question goes unanswered! His staff is so friendly and personable!
May 06, 2019
Everyone is very friendly.
Apr 30, 2019
The staff and doctor are always friendly.
Apr 25, 2019
Because, he knows what he's doing. I've heard nothing but good things from people who have went to him. I went to him myself. Very satisfied, highly recommend him for anyone's orthodontist.
Apr 25, 2019
The office personnel are very nice. Dr. Colville is funny and jokes with kids, keeping the visits light and fun.
Apr 23, 2019
The process for getting braces is completely comfortable and no hassle. I recommend it for anyone thinking about it.
Apr 18, 2019
He explain really well and the staff it's awesome
Apr 18, 2019
Dr. Colville's office is wonderful. His whole staff is just so friendly and helpful. Thank you!
Apr 16, 2019
Staff is professional and super friendly! My daughter had a great experience!
Apr 09, 2019
Everybody was very nice and answer all our questions we had.
Apr 09, 2019
Dr. Colville and his staff was amazing. Explained everything thoroughly and was extremely helpful in any questions or concerns that we had. I'm excited to start our orthodontic adventure with them :)
Mar 21, 2019
The staff is always super friendly and helpful..They always answer any questions i may have and make sure my son is as comfortable as possible..
Mar 21, 2019
Amazing Experience! -Communication was amaing throughout the whole experience process. -Dr. Colville was super nice and everybody treated e amazing throughout the years.
Mar 21, 2019
I love the staff, they are very awesome people and they keep on about your teeth. They make sure that you are happy the way your teeth are and they really help me to make my teeth the way they are now.
Feb 28, 2019
Very nice ans caring person
Feb 28, 2019
Hes a very nice person and he tells me exactly what there going to do
Jan 25, 2019
I'm so completely Happy with my new Smile! Dr. Colville & his staff are amazing & exceeded all my expectations!
Jan 25, 2019
All my Ortho Treatment went well, Love my SMILE, Thank you Dr. Colville and Staff!!
Jan 10, 2019
Everyone is nice and it is a very friendly place!!
I feel like a part of their family!! ❤️❤️
Jan 02, 2019
Dr Colville and his staff are all amazing! I tell everyone about his office when asked, about my braces.