Why I like
Clark Colville, DDS, MS
205 State Hwy. 46 S.
Seguin, TX 78155
Get directions
830-372-9811
http://www.drcolville.com
Change a smile and change a life — nothing beats the feeling of watching someone come out of their shell when they feel confident about the way they smile.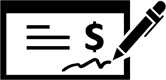 Read Reviews
Nov 17, 2018
It gave me great results!
Nov 15, 2018
Dr. Colville and staff are Amazing! They are accommodating, prompt and professional. We are truly blessed to have such high quality care to enhance our smile.. Thanks to all of you!
Nov 06, 2018
Quick and friendly.
Nov 01, 2018
Dr. Colville and his staff are top notch and I will refer friends and family to them whenever the opportunity arises!!
Oct 25, 2018
They were very efficient during my appointments! They made my braces experience very enjoyable and left my teeth looking amazing!
Oct 24, 2018
Because every one is nice and awesome and they are super cool!!!

Thank you dr Colville and staff😁
Oct 24, 2018
Everyone is super friendly and helpful!
Oct 23, 2018
Super professional and caring staff, early morning appointment times, text reminders, everything busy parents could ask for in an orthodontist. My kids appreciated organized treatment plan with no delays and especially their perfect new smiles!!

Dr. Colville is a caring, happy person and it carries over to his fun employees and the good energy of his office. Overall, a great experience!
Oct 17, 2018
Dr. Colville and his staff are always knowledgeable and extremely accommodating. Thank you for making all your services pleasant for my family.
Oct 17, 2018
I like it because the staff is so beyond extraordinary and nice! Also my teeth look amazing!!
Oct 10, 2018
The people are very nice and I love my teeth!
Oct 10, 2018
It was good but I miss my braces.
Oct 02, 2018
STAFF & DR did an amazing job w/ my smile and my grandson's smile. I look into the mirror & see a new person smiling back. Thank you for my new SMILE.
Sep 24, 2018
Dr. Colville and his staff are great. They are so good with explaining everything and giving their patients fun incentives to take care of their teeth and do good in school. We highly recommend Dr. Colville.
Sep 20, 2018
Great service! We had braces put on today, and it was easy least, lemon squeezy!
Sep 20, 2018
Dr. Coleville and his staff, at both offices, have been a pleasure to work with. Everyone communicates the process and expections very clearly. Both offices are well organized, making and confirming appointments is simple, and we have NEVER (in almost two years) been kept waiting for an appointment. We have had zero issues with insurance reimbursement, and the office had several methods of payment plan available. Each person, whether treatment staff or front office staff, has always been professional and welcoming in all our interactions. Our family definitely recommends Dr. Coleville to anyone needing orthodontic treatment!
Sep 20, 2018
I like Dr. Colville's office because they have helped me since day one. My daughter needed braces really bad, Dr. Colville and his staff were wonderful.
Sep 20, 2018
Dr. Colville and his staff really make you feel comfortable. They are very detailed and explain the process fully to help you feel at ease. Very impressed
Sep 20, 2018
We totally love Dr Colville down earth. Definitely be bringing my other two kids to have their teeth done by him. We are from the Cibolo area but definitely worth the drive.🕸