Why I like
Orthodontic Specialists
205 State Hwy. 46 S.
Seguin, TX 78155
Get directions
830-372-9811
http://www.drcolville.com
Change a smile and change a life — nothing beats the feeling of watching someone come out of their shell when they feel confident about the way they smile.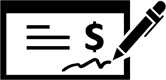 Read Reviews
Dec 21, 2019
I had a great experience! Thanks for all the help.
Dec 21, 2019
Very kind and helpful. Always with a smile Friendly staff.
Dec 21, 2019
I love it ao much
Dec 21, 2019
We had a wonderful experience. I love the doctors and staff. We would recommend this office
Dec 21, 2019
Friendly staff from start to finish. Very pleased with the final results. Technicians and Dr were very patient and gentle. They always made sure to explain every step thoroughly. Definitely recommend!
Dec 21, 2019
I love my new teeth way better than I did when I didn't have braces. I love my new smile
Dec 21, 2019
I love my teeth, my experience was awesome!
Dec 21, 2019
I always felt taken care of and I am so happy with how my teeth have turned out!
Dec 21, 2019
Everyone was sweet and very good about making sure I was ok.
Dec 21, 2019
The staff here are all super nice and professional. I've had a great experience and I'm so happy to have my braces off! Thank you!
Dec 21, 2019
Fast service, Courteous staff, sweet doctors - couldn't have asked for a better orthodontic experience! I will recommend y'all to all my friends
Dec 21, 2019
Amazing, Love everything about this place especially the people.
Dec 21, 2019
By far the best orthodontist, everyone always has a smile on their face and a positive attitude. Everyone took amazing care of me and helped form the amazing smile I have now .
Dec 21, 2019
Everyone was always super and had great attitudes. Kaitlyn's teeth needed much work 2 rounds of braces. Now she has a beatiful smile.
Dec 21, 2019
The doctors are very kind and nice, 10/10 would recomend.
Dec 20, 2019
I think they did wonderfully and I love my smile. Everybody was always very nice and helpful. I always felt welcome and never got hurt. I really appreciated their help on getting me to having a beautiful smile. :-)
Dec 20, 2019
My experience was amazing! The staff is very friendly and nice.
Dec 20, 2019
The professionalism of the office, staff and doctors is immeasurable. Everyone made me feel comfortable and all my questions and concerns were answered. I would highly recommend orthodontics specialists!
Dec 20, 2019
Great experience, never had a problem! Also love the staff, they were so supportive through the whole process!
Sep 27, 2019
The whole team is great. My daughter's teeth were not so straight in any form before we started braces. But Now she has the best smile ever. Thank you Dr Colville and Dr Razz.