Why I like
Orthodontic Specialists
205 State Hwy. 46 S.
Seguin, TX 78155
Get directions
830-372-9811
http://www.drcolville.com
Change a smile and change a life — nothing beats the feeling of watching someone come out of their shell when they feel confident about the way they smile.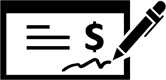 Read Reviews
Sep 27, 2019
The whole team is great. My daughter's teeth were not so straight in any form before we started braces. But Now she has the best smile ever. Thank you Dr Colville and Dr Razz.
Sep 06, 2019
They did very good. I love my teeth, Thank You!
Aug 16, 2019
Great service, all instructions were clear and precise, all went well!
Aug 16, 2019
Absolutely amazing, very kind people, talking a lot all the time and very comforting making you feel like everything is gonna be ok, always looking out for safety!
Aug 09, 2019
I really enjoyed the time I spent here with my braces! The staff that worked with me were very kind and welcoming!
Aug 09, 2019
Staff is absolutely amazing! Always felt at home and a part of the family. Just love everyone here. Best Experience Ever!!
Aug 09, 2019
My experience was a very long & painful, but thrilling time. Had lots of FUN showing off and now to show the world my NEW and IMPROVED SMILE......Thanks to you all!!!
Aug 09, 2019
Everybody was Super Nice!
Aug 09, 2019
THANK YOU FOR A BEAUTIFUL SMILE! :)
Aug 09, 2019
Thank you all so much! This entire "Braces" experience has been amazing from beginning to end. It's clear that the entire staff is HAPPY here and really cares about each patient and each other.
Jul 25, 2019
They're both nice and welcoming. They have worked with numerous people in my family and the do quality work. Staff is awesome and friendly as well.
Jul 19, 2019
I am so happy with my new Smile!
Jul 19, 2019
My experience here was awesome! Ya'll did a great job and my teeth have never looked better.
Jul 19, 2019
I had my braces on for longer than we thought but the overall experience was satisfactory.
Jul 17, 2019
They were very caring and fixed up my teeth very nicely
Jul 16, 2019
I have 3 in braces and all girls have had a fantastic experience. Everyone in the office is kind and gladly reschedules my appts to fit my crazy schedule. They even get all three in on the same day. Both Dr. C & Dr. R are personable and caring. Thanks for being the Baker's Orthodontist!
Jul 03, 2019
Dr. Colville and staff are a Amazing team. So proud of our results of treatment for my son Trenton. After 3 years of ortho treatment for his underbite, face mask and braces he has a beautiful smile that will last a lifetime! Ya'll made the difference and a big Thank You from us!!
Jun 26, 2019
We love Dr. Colville and Dr. Raz because they are so down to earth and explain everything they are doing. They are friendly and keep the patients comfortable and at ease. The staff is amazing and so nice to everyone that comes in. My daughter has been going since August of last year and we have had no complaints! Our youngest daughter goes with us to every visit and they treat her the same way they treat the patients. Even offer her ice cream too! We will recommend them to anyone!
Jun 12, 2019
It wasn't as painful as I thought it was going to be.