Why I like
Lightbridge Academy of Garnet Valley
1363 Naamans Creek Rd
Garnet Valley, PA 19060
Get directions
(610) 364-2000
https://lightbridgeacademy.com/locations/Garnet-Valley-PA
Lightbridge Academy offers early learning programs for Infants, Toddlers, and Preschool aged children with summer camps for older children. The Seedlings Early Childhood Education Program focuses on the needs of each individual child and the curriculum fosters a lifelong love of learning, while simultaneously developing a solid foundation for cognitive, social, and emotional development. Enrichment programs included are sign language, Spanish and music.

Our flexible year-round programs offer extended hours to lessen the stress at drop-off and pick-up times. Everything we do revolves around supporting the needs of our families and we're constantly asking what we can do to make parents lives easier and further enrich the lives of their children.

Our state-of-the-art facilities are a step above other child care centers and offer high levels of security, interactive whiteboards, Tadpoles parent e-communication app and the exclusive ParentView® Internet Monitoring. Visit us today!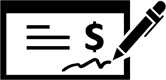 Read Reviews
Nov 17, 2018
Hospitality of the staff. Cleanliness. Very caring.