Why I like
Halford Orthodontics
4503 Sweetwater Blvd.
Sugar Land, Texas 77479
Get directions
281-980-8351
http://www.halfordorthodontics.com/
When you choose Halford Orthodontics, you are choosing a top-rated Sugar Land orthodontist who specializes in treating children and adults with the highest quality treatment in a warm, family like environment. Consultations are always complimentary and we offer the most flexible financing options to make your new smile within reach.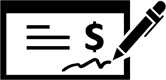 Read Reviews
Sep 25, 2018
The whole staff has been excellent in walking my daughter through a process that she was very worried about. Her teeth look beautiful and we are thrilled with the results, but everyone at the office made the experience far better than we hoped for! Thank you!
Aug 02, 2018
Dr. Halford and staff are compassionate and friendly. My children's teeth look amazing after treatment!
Jul 11, 2018
Really good nice people. Great transformation!
May 22, 2018
Wonderful and caring staff in a professional environment.
May 16, 2018
The service was always good and I came to enjoy the group of people that I have been a patient to.
Apr 23, 2018
Halford Othadontics made my teeth very "organized" and you all prevented my teeth from being detrimental to my health. The braces were good to me. Even though they were annoying at the start, they were good.
Thank you!
Feb 27, 2018
Everyone at Dr. Halford's office is amazing! I've seen results I didn't think was possible. Than you very much!!!
Feb 21, 2018
We have been apart of Halford Orthodontist since 2013!!!!!!!!!! Dr. Halford and his staff were amazing. Professionalism at his it's finest while still treating us like family. We will forever be grateful for the TWO Phase treatments we went with through.

You guys are absolutely the best ever!!!!

We appreciate you ALL!!


Best!
Feb 21, 2018
Good service, welcoming environment, and friendly staff
Feb 15, 2018
Atmosphere as well as the education provided and knowledge of staff.
Feb 14, 2018
The staff is welcoming and professional. It was excellent service!
Feb 07, 2018
Everyone is so nice, and my treatment throughout the whole process was amazing. I love the way my teeth look now
Jan 31, 2018
They work quickly and efficiently.
Jan 24, 2018
Super friendly staff. Awesome results.
Jan 24, 2018
Dr. Halford and his staff are warm welcoming and always genuinely smiling. We have always felt at ease here and have been impressed with the communication between staff and our family. So happy with our daughter's results and beautiful smile! Thank you.
Nov 07, 2017
Halford orthodontics is always friendly and helpful, and made getting better teeth easy!
Sep 20, 2017
Friendly professional service

Sep 20, 2017
I love everything about Halford Orthodontics!!! From Dr. Halford to his staff, they are so professional and inviting. They welcomed me in from my first consultation and have helped me tremendously throughout my journey using Invisalign. I would recommend this office to any and everyone!!!
Sep 19, 2017
I liked and enjoyed the experience of getting my teeth into shape. It did take quite a long time, but in the long run, it was all worth it since all of the people here were great workers and kind and I got my teeth fixed. Many thanks to you all.
Apr 19, 2017
I never had to wait to be called back, appointments were always on time. Staff is very friendly. Great quality service.