Why I like
Wisconsin Laser Center
1440 South Oneida St.
Menasha, WI 54915
Get directions
(920) 882-0115
http://appletontattooremoval.com
wilaserCenter@gmail.com
Here at Wisconsin Laser Center, we're all about new beginnings and forgetting the past. Because who hasn't done something they've later come to regret? Our mission is simple – get rid of your unwanted tattoo and return your skin to the ink-free slate it once was. And now with our added service for Laser Hair Removal and Laser Wrinkle Reduction, we we will stop at nothing to deliver the best results for our patients.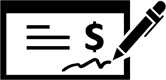 Read Reviews
Dec 14, 2018
Loved it. Always professional, clean and friendly.
Dec 12, 2018
Fast and professional.
Nov 27, 2018
My experience with Ryan has been great, he always make sure you are comfortable and makes sure you are satisfied with the service. He seems to listen to the customer. My laser hair removal experience has gone very well to date. So far I couldn't be happier.
Nov 21, 2018
Ryan is very knowledgeable and does a great job getting through the painful process as quick as possible.
Nov 13, 2018
Very comforting experience, and fast turn around for completing my appointment. I plan on going back for future services.
Nov 09, 2018
Professional and knowledgeable.
Nov 04, 2018
Erica was very friendly and strived to make sure I was satisfied with my service. She did a great job.
Nov 03, 2018
Friendly staff. Great service!
Nov 03, 2018
Ryan was great, explained everything super well, was very informative and kind. I will stick with all my treatments with him, he did a great job!!
Oct 26, 2018
Friendly, good work
Oct 24, 2018
Ryan is fantastic!!! He thoroughly explains the procedure and what to expect. Super clean facility. I highly recommend!!
Oct 19, 2018
Ryan is amazing and makes sure you like your results. He is just simply fantastic at his job!
Oct 08, 2018
Highly effective treatments! Staff is efficient and have tremendous bedside manner.
Oct 06, 2018
Very professional treatment! Quick but not rushed!
Oct 05, 2018
Professional service, easy to schedule
Sep 26, 2018
Clean and well maintained facilities. My technician Alexus is completely fantastic!
Sep 15, 2018
Very knowledgeable, professional and personable!
Sep 14, 2018
Very friendly staff! Personable and answered all of my questions. Lenient on area to be lasered and will price match Groupon for future services :)
Sep 06, 2018
I think that Ryan is great- he is extremely friendly and very caring in regards to making the process go as smoothly as possible.
Sep 02, 2018
This is my first time having this done. Ryan put me at ease, and was very informative of the procedure and after care. Could definitely tell he truly does this to help others and loves what he is doing! The service was impeccable!