Why I like
Wisconsin Laser Center
1440 South Oneida St.
Menasha, WI 54915
Get directions
(920) 882-0115
http://appletontattooremoval.com
wilaserCenter@gmail.com
Here at Wisconsin Laser Center, we're all about new beginnings and forgetting the past. Because who hasn't done something they've later come to regret? Our mission is simple – get rid of your unwanted tattoo and return your skin to the ink-free slate it once was. And now with our added service for Laser Hair Removal and Laser Wrinkle Reduction, we we will stop at nothing to deliver the best results for our patients.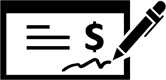 Read Reviews
Aug 17, 2018
Very knowledgeable staff and awesome service!
Jul 28, 2018
I got a small tattoo removed by Ryan, he was professional and kind through the whole thing, answered questions, and overall the experience was great!
Jul 28, 2018
Ryan is awesome. Makes you feel comfortable.
Jul 27, 2018
Very professional, friendly, prompt service.
Jul 26, 2018
Alexus is very thorough and professional 😀
Jul 25, 2018
Tatoo removal
Jul 25, 2018
Friendly, fast and they always listen to us
Jul 22, 2018
Very professional & friendly staff
Jul 20, 2018
Friendly and Knowledgeable staff!
Jul 19, 2018
Ryan the person who performed the procedure was awesome. Super friendly and informative!!! I was a little scared going in but he was wonderful to work with!!! Thank you.