Why I like
Post Oak Dental
7700 San Felipe St #100
Houston, TX 77063
Get directions
(713) 840-7179
http://www.postoakdental.com
info@postoakdental.com
Welcome to Post Oak Dental, offices of J. Chris Gowan, D.D.S., P.A. and Byron J. Hall, Sr., D.D.S., Inc. We are here to provide each and every patient with the best possible dental care in the most supportive and nurturing manner. Whether you are new to our practice or a long-time patient, our professional staff will make you feel welcome and comfortable as we strive to provide the highest standard of personalized dental care in the most gentle and efficient way possible.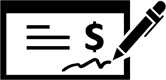 Read Reviews
Apr 21, 2019
Because my dentist , Dr Chris Gowan, is excellent.
Period. !!!
Definitely a 5 star experience.
I came in expecting days, even weeks of misery.
My problem was solved in less than 2 hrs, at an appointment made the afternoon before. The staff was friendly, very professional, told me everything I needed to know. Shocking'. TOTALLY PLEASANT.!
Apr 16, 2019
Dr. Gowan is great! So professional - taking care of everything I need, but not doing more than necessary. I drive out of my way to see Dr. Gowan but it is worth it.
Apr 10, 2019
My hygienist.

Just too expensive.
Apr 09, 2019
Everything went very well during my first visit. The staff at Post Oak Dental they're amazing very polite, and respectful group of individuals. My Dentist was wonderful she even took her time and explained everything thoroughly to me.
Apr 03, 2019
Quality care!
Mar 25, 2019
They are very friendly and made me feel so comfortable.
Mar 21, 2019
Dilly always treats me like a star:)
Mar 21, 2019
They are friendly and professional.
Mar 20, 2019
Vicki is a wonderful hygienist and Dr. Gowan is very professional and friendly. Beautiful office and friendly staff.
Mar 18, 2019
The hygienist is skilled, patient and gentle.
Feb 28, 2019
I love Vicki C.!!!! She is always on time, does a thorough cleaning, and is fun.
Feb 28, 2019
Dr. Cowan took care of my small problem today (the loss of a small gold inlay) in a very short and highly professional way. He was able to save and replace the small inlay.
Feb 26, 2019
I was very impressed with the whole process. Dr Boldridge was awesome. I really appreciate the fact that her diagnosis went beyond what was going on with my teeth and instead really dug into why i was having the issues. Honestly, she was spot on. I know I hold onto stress, I know I clench my jaw a lot. I've never had a dentist address it in a way that made sense. I felt very comfortable and feel Dr Boldridge is trustworthy. I truly wish she took insurance or at least submitted my invoices to my insurance company so they could pay a portion. Otherwise, I'm very happy and feel that I've made a very good choice. I'm anxious to continue my treatment with her and will confidently refer her to others.
Feb 21, 2019
Friendly, responsible, attentive and my kind of people
Feb 20, 2019
They are friendly and responsive. Saw me today at a moment's notice to fix my dental emergency - even though Dr. Gowan was swamped! Thank you- it made a huge difference in replacing my crown without pain!
Feb 19, 2019
Doctor Gowan and his staff are very professional, warm and they stay on schedule! The office is bright and clean too-
Thank you-
Feb 14, 2019
Like the staff ……...very helpful …….Vicki is great for cleaning my teeth and appreciate the follow up with Dr. Gowan...……..caring and professional.
Feb 12, 2019
I really like and respect the opinion and work of Dr. Eva Boldinger
Feb 07, 2019
I give Dr. Eva 10 stars!!! As a fellow dentist, I am so pleased that I found Dr. Eva and I look forward to working with her. No stress, no pressure, just good honest dentistry!!
Feb 05, 2019
Long time patient...Vikki is the BEST!