Why I like
Post Oak Dental
7700 San Felipe St #100
Houston, TX 77063
Get directions
(713) 840-7179
http://www.postoakdental.com
info@postoakdental.com
Welcome to Post Oak Dental, offices of J. Chris Gowan, D.D.S., P.A. and Byron J. Hall, Sr., D.D.S., Inc. We are here to provide each and every patient with the best possible dental care in the most supportive and nurturing manner. Whether you are new to our practice or a long-time patient, our professional staff will make you feel welcome and comfortable as we strive to provide the highest standard of personalized dental care in the most gentle and efficient way possible.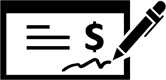 Read Reviews
Jun 06, 2019
Friendly staff, expert care, trustworthy advice about caring for your teeth. I wouldn't think of going anywhere else!
Jun 06, 2019
Staff has a very good sense of humor.

Great magazines!
May 15, 2019
Dilly is a dream. She is very professional and does a thorough job.
May 14, 2019
Friendly, upbeat staff. I have confidence in my dentist, hygienist & all the other individuals I am in contact with & feel they listen to my concerns & address those things that need attention.
May 08, 2019
Great team at Post Oak Dental.
May 07, 2019
I like the people and attention to customer satisfaction.
May 02, 2019
Location, the adherence to agreed schedule, the appointment reminders.
May 02, 2019
A beautiful clean office, friendly staff and knowledgeable dentist who understood my concerns.
Apr 30, 2019
Dr. Gowan is the best!!
Apr 30, 2019
dilly and Dr. Hall.................and Marguerita
Apr 30, 2019
Vic I is very nice and good at her job.
Apr 21, 2019
Because my dentist , Dr Chris Gowan, is excellent.
Period. !!!
Definitely a 5 star experience.
I came in expecting days, even weeks of misery.
My problem was solved in less than 2 hrs, at an appointment made the afternoon before. The staff was friendly, very professional, told me everything I needed to know. Shocking'. TOTALLY PLEASANT.!
Apr 16, 2019
Dr. Gowan is great! So professional - taking care of everything I need, but not doing more than necessary. I drive out of my way to see Dr. Gowan but it is worth it.
Apr 10, 2019
My hygienist.

Just too expensive.
Apr 09, 2019
Everything went very well during my first visit. The staff at Post Oak Dental they're amazing very polite, and respectful group of individuals. My Dentist was wonderful she even took her time and explained everything thoroughly to me.
Apr 03, 2019
Quality care!
Mar 25, 2019
They are very friendly and made me feel so comfortable.
Mar 21, 2019
Dilly always treats me like a star:)
Mar 21, 2019
They are friendly and professional.
Mar 20, 2019
Vicki is a wonderful hygienist and Dr. Gowan is very professional and friendly. Beautiful office and friendly staff.