Why I like
Post Oak Dental
7700 San Felipe St #100
Houston, TX 77063
Get directions
(713) 840-7179
http://www.postoakdental.com
info@postoakdental.com
Welcome to Post Oak Dental, offices of J. Chris Gowan, D.D.S., P.A. and Byron J. Hall, Sr., D.D.S., Inc. We are here to provide each and every patient with the best possible dental care in the most supportive and nurturing manner. Whether you are new to our practice or a long-time patient, our professional staff will make you feel welcome and comfortable as we strive to provide the highest standard of personalized dental care in the most gentle and efficient way possible.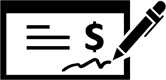 Read Reviews
Feb 14, 2019
Like the staff ……...very helpful …….Vicki is great for cleaning my teeth and appreciate the follow up with Dr. Gowan...……..caring and professional.
Feb 12, 2019
I really like and respect the opinion and work of Dr. Eva Boldinger
Feb 07, 2019
I give Dr. Eva 10 stars!!! As a fellow dentist, I am so pleased that I found Dr. Eva and I look forward to working with her. No stress, no pressure, just good honest dentistry!!
Feb 05, 2019
Long time patient...Vikki is the BEST!
Feb 05, 2019
Very professional, friendly and timely service!
Jan 29, 2019
As always everyone is just wonderful and Dr Gowan is so professional..
Jan 28, 2019
I have been going to Chris Gowan for a long time. He has done all of my dental work. They take their time to make sure its done right.
Jan 24, 2019
Very satisfied with doctor , and staff. Every one professional, and gracious!
I will highly recommend this place.
Jan 23, 2019
I always get great care from Dilly and Dr. Hall. The administrative staff is also very helpful.
Jan 21, 2019
I love the quality and care of the entire staff.
Jan 11, 2019
Everyone is always very polite and helpful.
Jan 09, 2019
Staff was friendly and thorough in explaining everything from procedures to costs (insurance break down, etc).
Jan 09, 2019
Great dentistry & wonderful people who provide exceptional care.
Jan 08, 2019
Great dentist, staff and location.
Jan 08, 2019
Convenient and like Dr. Gowan is great
Jan 04, 2019
Very personable and professional. Excited to see what treatments I am offered .
Jan 03, 2019
Friendly staff that goes out of its way to help you. Quality service
Dec 20, 2018
Friendliness of staff, quality of professional work, and closeness to home.
Dec 20, 2018
They friendliness and professionalism off the staff. The respect and honest caring I receive. The network of other doctors in the event I need a specialist. The office is always scrupulously lean and comfortable. My concerns and questions are always taken seriously and the Dr never makes me feel rushed. I look forward to cleanings because Dilly is so sweet, gentle and funny it makes it something I look forward to.
Dec 19, 2018
The exceptional care the entire staff provides.