Why I like
Post Oak Dental
7700 San Felipe St #100
Houston, TX 77063
Get directions
(713) 840-7179
http://www.postoakdental.com
info@postoakdental.com
Welcome to Post Oak Dental, offices of J. Chris Gowan, D.D.S., P.A. and Byron J. Hall, Sr., D.D.S., Inc. We are here to provide each and every patient with the best possible dental care in the most supportive and nurturing manner. Whether you are new to our practice or a long-time patient, our professional staff will make you feel welcome and comfortable as we strive to provide the highest standard of personalized dental care in the most gentle and efficient way possible.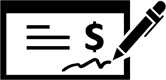 Read Reviews
Aug 15, 2019
Dilly does a very good job with her practice.

Being on TIME is important to me I always try arrive early
mostly ON TIME. Also I forgot to book an time in Feb. 6 mos.
Aug 14, 2019
Friendly staff
Aug 08, 2019
Dr. Eva was very personable, smart and informative. She gave me hope today. Very nice and professional office. Margarita was the biggest help and the assistant was great!
Jul 31, 2019
Convenient office location. Knowledgeable and skilled staff. Always friendly.
Jul 29, 2019
Professional staff and excellent care. I appreciate Dr. Gowell's integrity and his professional approach to dentistry.
Jul 29, 2019
Friendly staff, clean office.
Jul 20, 2019
efficient professional painless and friendly environment. Great care
Jul 17, 2019
Vicki and Dr. Hall both take great care of us. They are consummate professionals!
Jul 15, 2019
Pleasant professional and punctual
Jul 12, 2019
Every member of Dr. Boldridge's staff are absolutely amazing!!! I immediately felt comfortable and it felt like we were old friends catching up. Looking forward to working with this team!!! Thank you ladies!!!
Jul 09, 2019

Convenient location. Staff are friendly, professional and very competent. Very efficient and pleasant appointment experiences.
Jul 03, 2019
Friendly, thorough
Jul 03, 2019
Very professional.
Jul 03, 2019
They are professional and polite at all times ! I've been with Dr. Hall 40 years and he does excellent work .
He's a very honest and sincere man and a wonderful person.
His staff are always accurate and spot on and whatever they are doing. Checking you in helping you pay your bill and very cordial when leaving.
A sense of always being welcome .
It's always calm and peaceful which is very relaxing .🥰

Jul 02, 2019
I enjoy visiting Post Oak Dental due to their caring and knowledgeable staff as well as their convenient location!!
Jun 26, 2019
Very efficient and friendly, don't suggest more procedures than necessary.
Jun 21, 2019
The entire staff is friendly and so very nice. Dr. Gowan is just the best!
Jun 20, 2019
Dr. Gowan was kind and thorough and helped address all my concerns
Jun 20, 2019
Very good work, able personnel, lucid explanations, good senses of humor.