Why I like
Post Oak Dental
7700 San Felipe St #100
Houston, TX 77063
Get directions
(713) 840-7179
http://www.postoakdental.com
info@postoakdental.com
Welcome to Post Oak Dental, offices of J. Chris Gowan, D.D.S., P.A. and Byron J. Hall, Sr., D.D.S., Inc. We are here to provide each and every patient with the best possible dental care in the most supportive and nurturing manner. Whether you are new to our practice or a long-time patient, our professional staff will make you feel welcome and comfortable as we strive to provide the highest standard of personalized dental care in the most gentle and efficient way possible.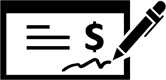 Read Reviews
Dec 18, 2018
Vicky C is the best
Dec 13, 2018
Vicki did a great job!!
Dec 13, 2018
I've always had wonderful care - since 1972!
Dec 06, 2018
Why do you like Post Oak Dental?

Two words: Vicky's professionalism.
Dec 06, 2018
Professionalism with warmth! I actually look forward to going to the dentist!
Dec 05, 2018
The people are friendly and professional.
Dec 04, 2018
Promptness with service, friendly, thorough very competent.
Dec 01, 2018
Great Dentist - Friendly - Easy to Get In & Out
Nov 29, 2018
My first experience and was very impressed with the facility, hygienist, care to provide me only the service necessary, and the time Dr. Gowan spent learning my medical and dental history.
Nov 27, 2018
We were recommended by our daughter Danna, and found the first visit to exceed expectations. Look forward too utilizing your services and Cara in the future.
Nov 21, 2018
Excellent Professional Service
Nov 15, 2018
I've been a patient for years and everyone is always friendly and professional. The office is clean and modern. Dr. Gowan does a great job and is always thorough. He and Dilly along with the receptionist team always ask about my work and it adds a personal touch. (rateabiz)
Nov 15, 2018
Great place! I was well cared for and well informed. Staff is very caring and knowledgeable. I highly recommend Post Oak Dental! (Facebook)
Nov 15, 2018
Professional and Friendly
I have been a client at Houston Dentists at Post Oak for several years. They are very professional and personable. The staff treats everyone like family and I have never waited more than 10 mins to begin a procedure. The office is very modern and inviting. Both dentists and the hygienists make the experience a pleasant one. (rateabiz)